Smart bulb takers who want to combine modern technology with old school looks are in luck with IKEA's latest introduction – the Tradfri smart filament bulb.
IKEA buffs would know the Tradfri lineup of smart LED bulbs has been around for over two years now. This new Tradfri E26 250 lumen bulb is however different from the lot in two ways – one, it is the first Edison-styled bulb; two, it is affordably priced at $9.99 – available now in stores and online.
Edison-styled or vintage-styled bulbs, if you may, have come to be a nostalgic novelty for people who aren't willing to bid adieu to the good old incandescent bulbs. Many companies, including the likes of TP-Link, GE and Philips have jumped into the bandwagon making it a legit category of lights in their own sense.
Tradfri E26 delivers a similar light bulb with a traditional look but features LED light that resembles a filament. This means you get the same energy efficiency of an LED light with the ambiance of an incandescent.
Also Read: IKEA Smart Blinds Rolled out in Select Retail Stores in the US
Being part of the Tradfri smart lighting system, the E26 works with smartphone app and takes voice commands over HomeKit and Alexa. The only catch, it needs to be paired with the Tradfri hub.
Once connected with the hub, the E26 LED bulb can be linked with a group of Tradfri lights and using a Tradfri remote control, sold separately for $15.99, the light sources can be controlled in different ways to dim, switch off, and turn on.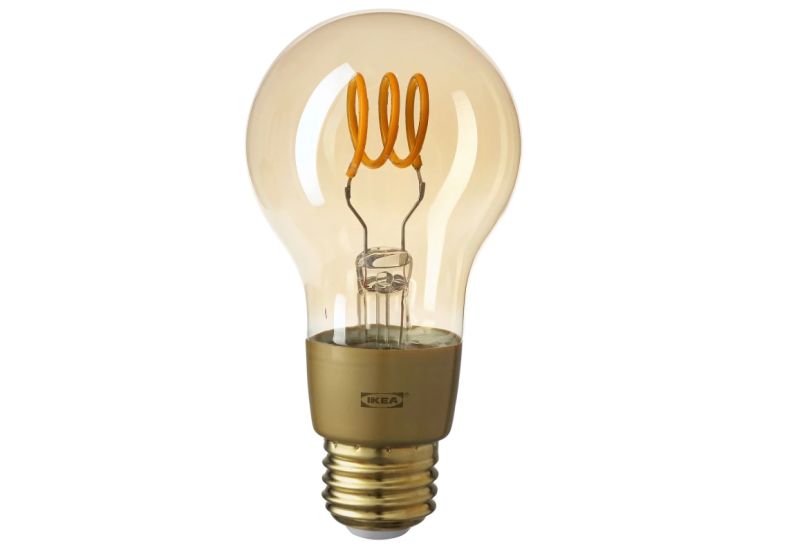 Via: 9to5Toys