ITALform design, the official reseller of Italian company Cinius in the US offers space-saving furniture that's made from European hardwoods using nifty finger joints to ensure strength and looks. Its catalog is full of wooden beds, bookshelves, and sofa beds; however, we would be stumbling up the Impero range of space-saving storage beds. Made of laminated beechwood with a tatami mat, they are high beds with storage spaces underneath.
There are options to incorporate drawers, sliding doors, staircase, carts, or other desired configurations in beds. There are different models, each fulfilling different design and storage requirements.
For example, an Impero high bed with eight drawers has a wooden headboard, while another high bed with eight drawers features a white leather headboard. There are innovative beds with sliding carts too, which appear to be ideal for storing clothes in small apartments. For safety concerns, all these high beds also come with plexiglass and wood safety railings.
Also Read: Clever Storage Tips to Maximize Space at Your Home
With Impero storage beds, you'll never need any storage cabinet. One obvious thing to highlight is the loft bed-like appearance, which is intended to hide the huge storage space.
Impero high bed with drawers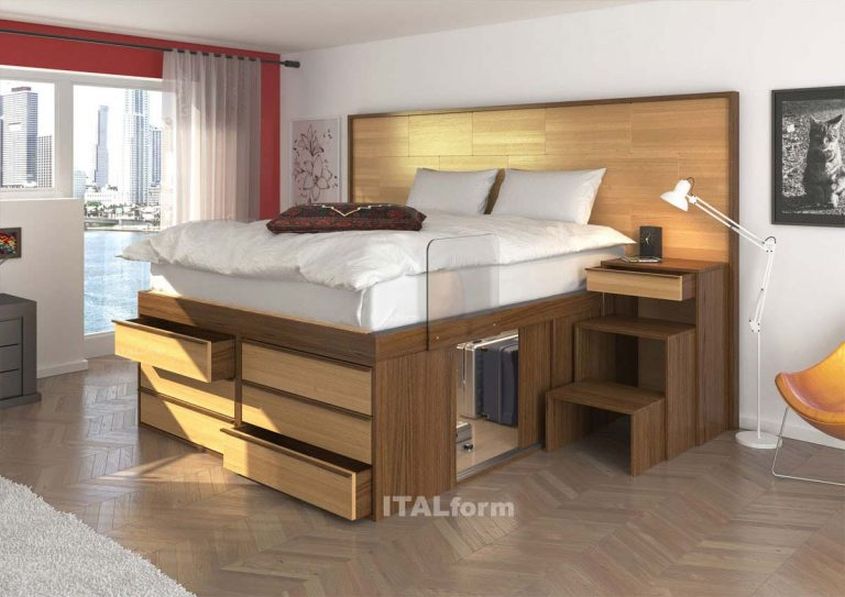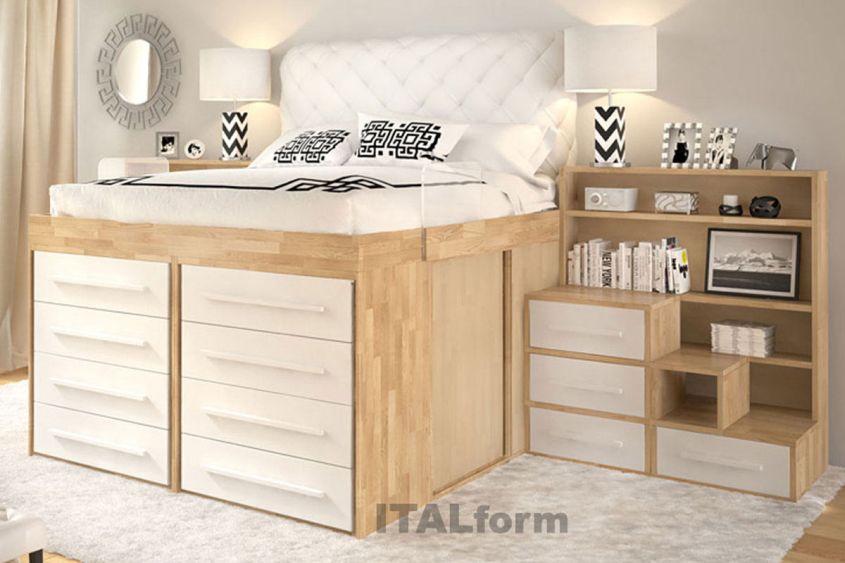 Impero high bed sliding doors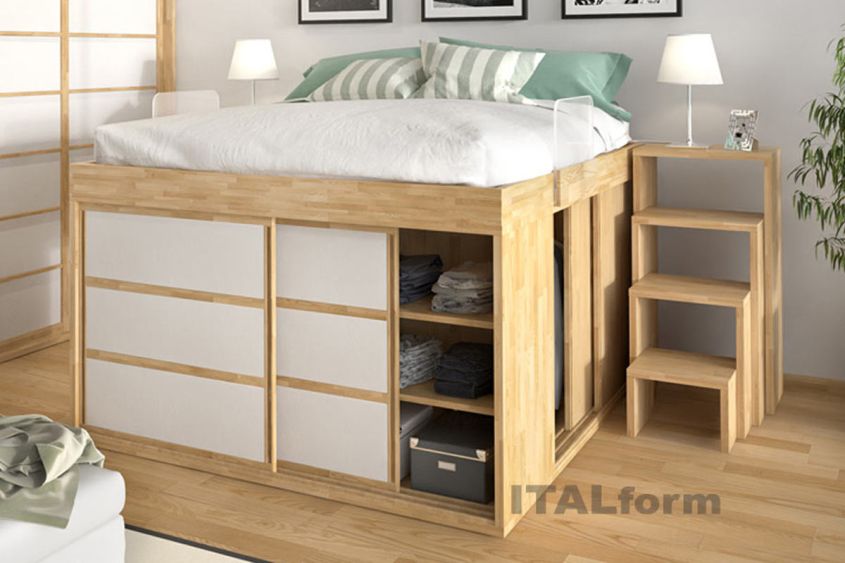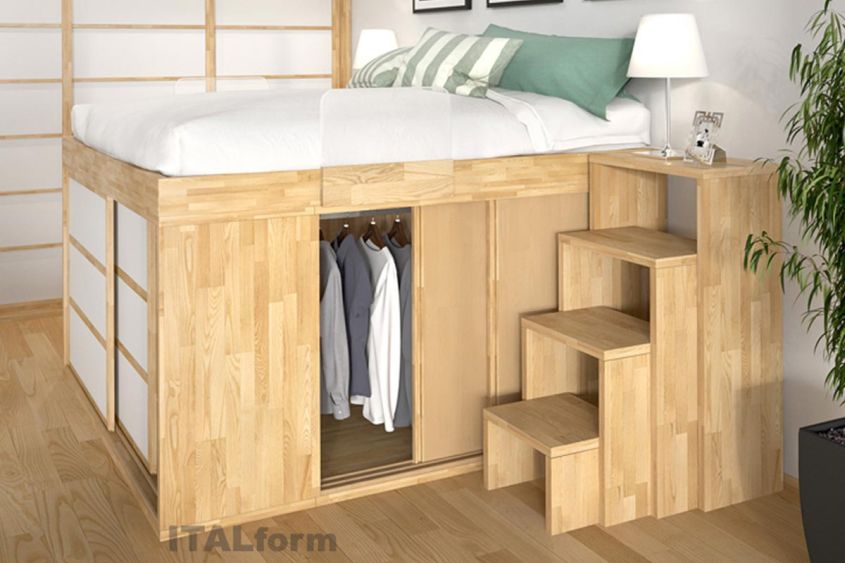 Impero high bed with sliding carts