Romanian furniture design studio Guideco Design has created the stunning Impress Coffee Table to display as a functional artifact, rather than a simple piece of furniture. The designers wanted to embody the same feeling that one experiences while walking on the meadow of riverbanks. That's why this coffee table unit looks more like an underwater artifact than a usual furniture unit. Just like the wood and resin lamps by Guideco, this one too is catchy enough to "impress" your guests!
The tabletop consists of several materials such as Walnut wood, river rock, steel, and epoxy resin. The stone elements are made by cutting river rocks that were collected straight from the riverbed. To give crystal clear water-effect to the table, the designer has used the most transparent epoxy resin available.
This resin-encased tabletop rests on a network of square steel bars that are positioned to give dynamic, and rhythmic composition to the furniture. Measuring 130 x 60 x 47 cm, along with 3.5 cm thick tabletop, this ellipsoidal-shaped coffee table with well-rounded edges evokes the natural erosion of materials underwater. It gives the viewers a pleasant sight of nearly aggressive earthly elements, leading them to the state of tranquility.
Also Read: Shoreline Coffee Table Evokes Sublime Imagery of Ocean Reaching Land
Guideco has created a completely unique line of furniture that continues to grow on its creative designer furniture. Such resin-encased furniture pieces are perfect for people who love unusual designs that match the contemporary style of their home and satiate their needs.
This exquisite wood, stone and resin coffee table is available in custom sizes upon request. To check out the Impress Coffee Table, you can jump over to Guideco Design right away.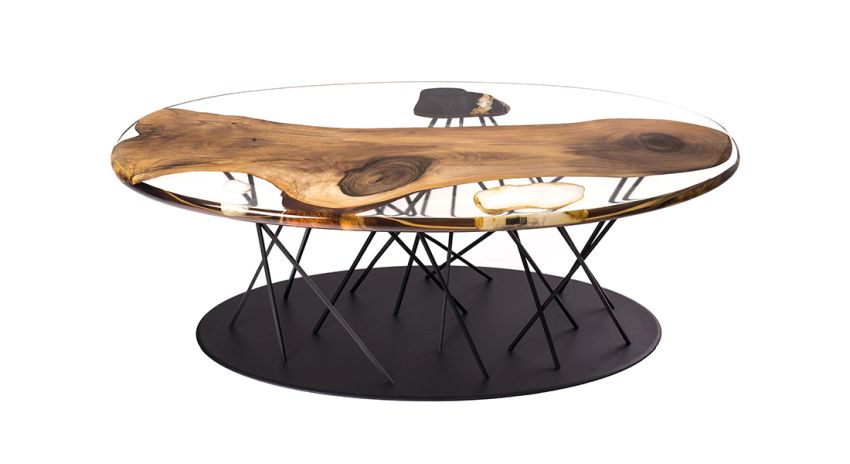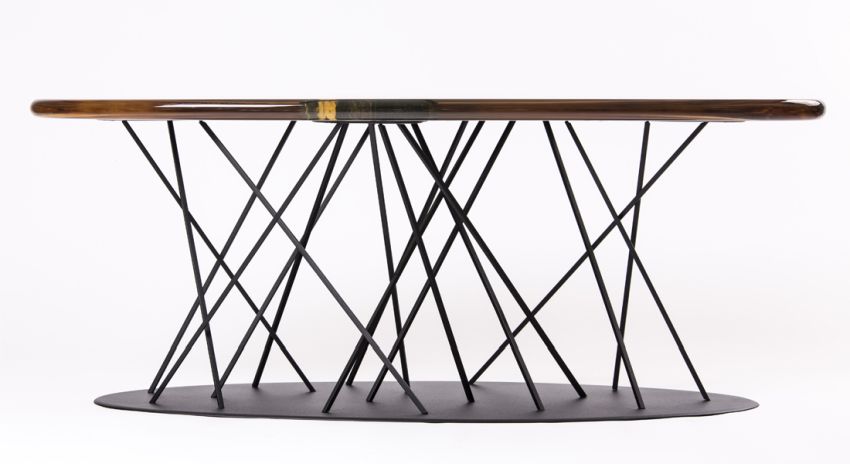 Image: Guideco