Floors are an essential component of a room with the potential to ruin or elevate the overall look. If you are looking for a real quick bedroom makeover, upgrading or renovating the flooring can be a good option for you. In fact, the latter is an inexpensive way rather than a complete replacement.
Nowadays, you can find a variety of floorings that are budget-friendly and can even be installed without much professional guidance. Keep reading to know about some of the most inexpensive DIY flooring ideas.
Resilient flooring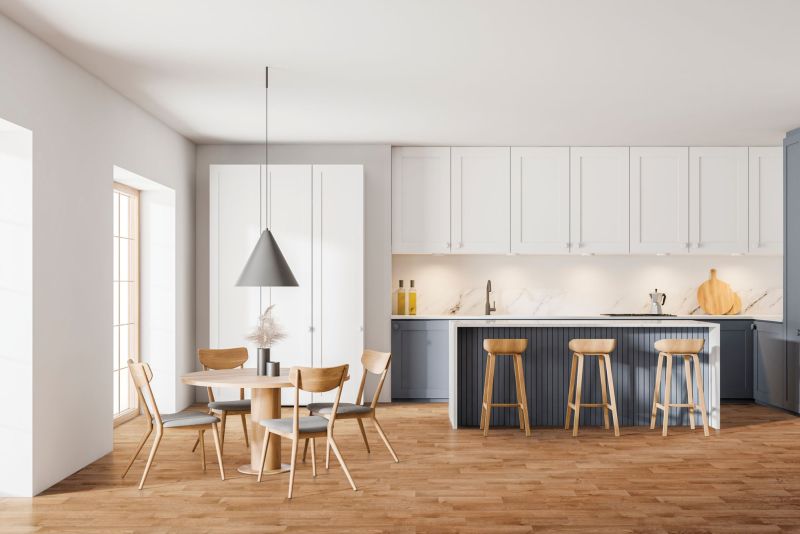 Vinyl and linoleum are two popular resilient flooring materials mainly differentiated by their composition and manufacturing process. Both the materials have their own advantages and disadvantages.
You can find them in the form of sheets, planks, and tiles in a local home improvement store. Covering up the old floor with vinyl sheets is easier than with linoleum which is a much harder material.
In most cases, both the flooring materials are installed using glue. However, there are also options like peel and stick vinyl tiles that are easier to install and thus most DIYers like to go this way.
Epoxy Resin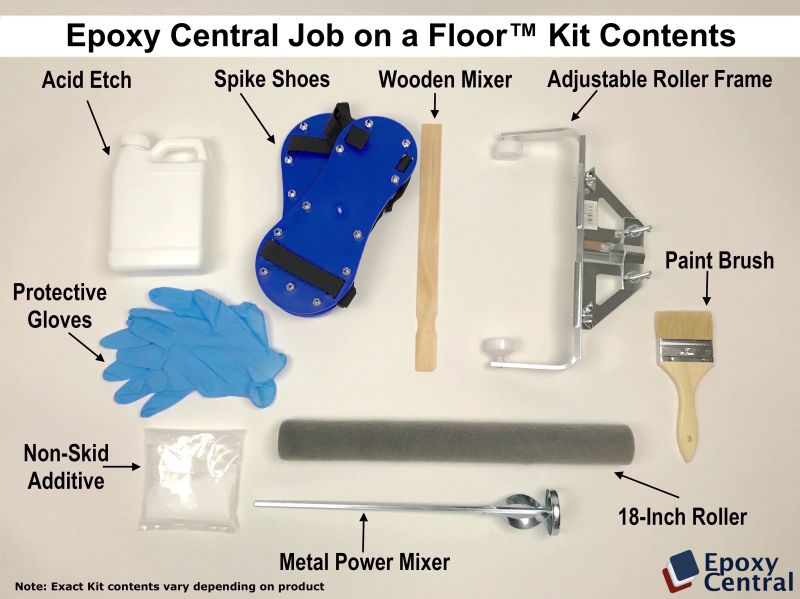 Revamping your old floor with epoxy overlay is an easy and cheap DIY solution. You can find a number of DIY epoxy coating kits which contain all the necessary raw materials but as a DIYer, you would still require access to tools like rollers, grinders, gloves, duct tape, etc. to complete a flooring renv using epoxy.
Just follow the instructions on the manual provided along with the epoxy coating kit and save yourself some money on installation.
Also Read: What Furniture and Wall Colors Match with Gray Flooring
Tiles
Ceramic tiles look beautiful and are economical at the same time. They are easy to clean and durable flooring option. The interesting part is that you can lay tile flooring with little professional assistance.
But installing tile flooring does require a certain level of DIY skills, so try only if you are good at working with mortar and have access to tools like a grout mixing drill, tile cutter, leveling spacers, etc.
Concrete Overlays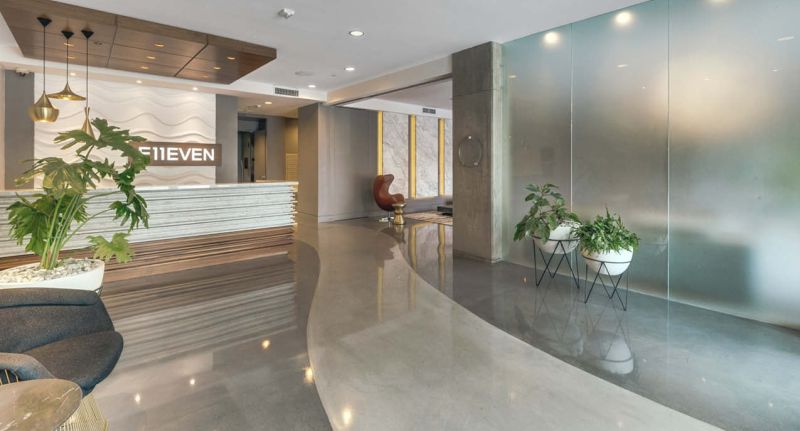 If your concrete patio or garage floor desperately needs improvement, DIY concrete overlay can be an affordable solution. You can find various types of concrete overlays that can be poured independently. But it is better to learn before embarking on the project.
You have to be careful when working with some sort of concrete overlay that the primary floor is nicely clean and vacuumed before the primer. Once the primer is done, let it out to dry and you can prepare the concrete mixture in the correct ratio and then get about evening out the overlay. Not really as easy as it sounds, but genuinely doable.
Painting Concrete Floor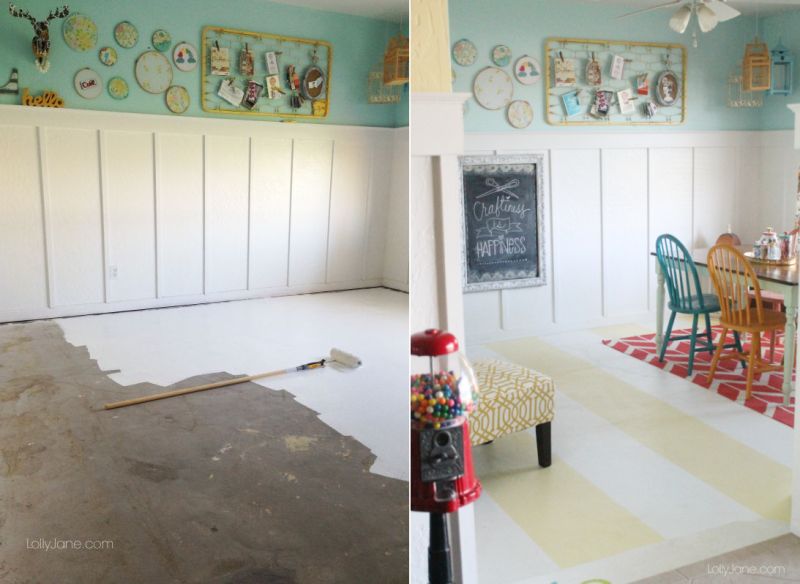 Concrete paint can be utilized in small projects often in residential settings. It coats the surface with a thin film that traps moisture and prevents damage.
Start out by preparing the surface. Clean and scrape off any crumbling concrete on the existing flooring. Now, you can apply a primer coating and finally paint the concrete floors. You can also make use of stencils to make unique designs and patterns on the floor.
Wallpaper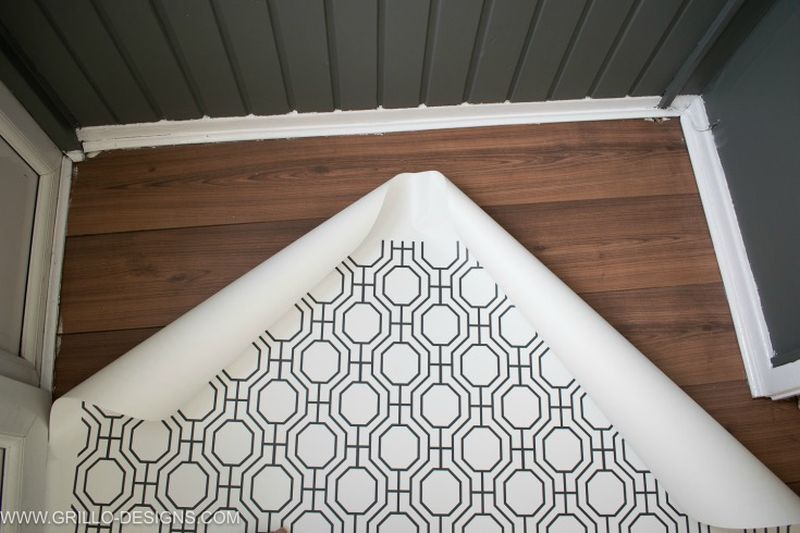 The boring or worn-out flooring can be given an instant lift up and a new lease of life with peel-and-stick wallpaper flooring. It's as easy to stick the floor paper (if you may), but it requires a lot of patience.
Make sure you work with one section at a time and do not leave any wrinkles or creases. The layout should be smooth and exude professionalism. Interestingly, wallpaper flooring can be easily scraped off when it begins to wear out with time – especially in high-traffic areas.
Lay out a Carpet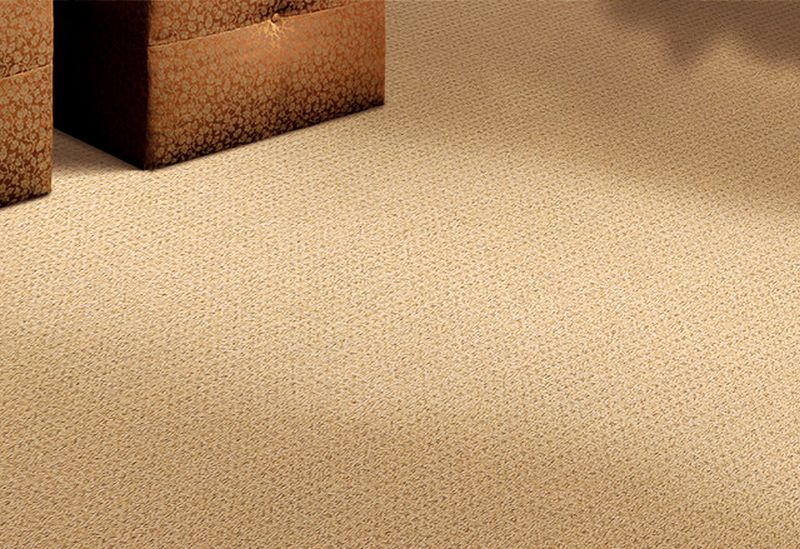 There's nothing like the warm and cozy feel of a carpeted floor. It's easiest to install and pretty eco-friendly at that. But carpeting can be an expensive affair depending upon the quality you choose to lay out.
That said, it is a convenient DIY flooring option that you can carry out with minimum tools and professional assistance. Before reworking the floor consider how much of it actually needs mending. If you identify a handful of areas that can be covered by throwing in a few area rugs, you can save yourself the cost of renovating with a new carpet overlay.