Shape is usually one feature of any design, which both designers and buyers pay attention to the most. Some products have such distinctive shapes that they really stand out from the rest. One such furniture piece is L'Infini armchair designed by Gildas Berthelot of France-based design studio Galerie BSL. Inspired by the infinity symbol, this limited edition hand-carved chair is designed to be portrayed as a work of art at home.
With its clean lines, classic curvature and stylish appeal; the L'Infini armchair looks effortlessly elegant. Made of bleached maple, this uniquely shaped wooden armchair brings warm functionality and unmatched elegance to any space. More than a luxury furniture item, it is a truly unique amalgamation of functionality and sculpting. Apparently Galerie BSL showcased at the pioneering Art and Design event PAD Paris 2018.
Also Read: Bird-Shaped Swinging Origami Lights By Umut Yamac
Berthelot has also designed L'Infini coffee table featuring a similar shape, color, material and other aesthetics of the L'Infini armchair. If you're a fond of sculptural furniture designs, both these pieces are great to have in your collection.
Both of them can be purchased in different material and size options from the official website.
L'Infini armchair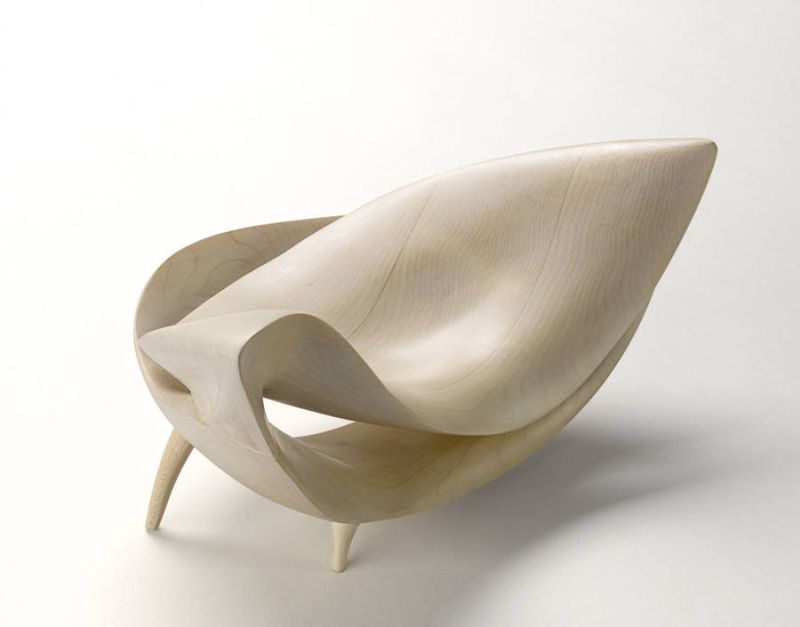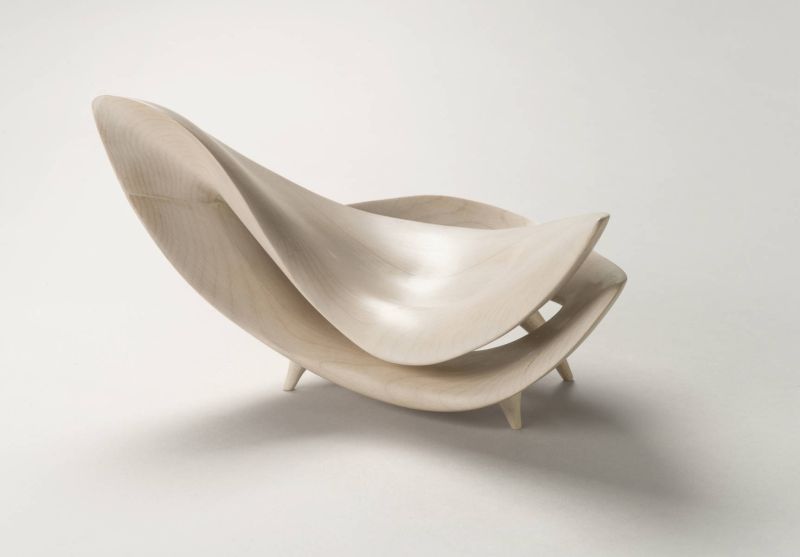 L'Infini coffee table