Kwandaa Roberts, a doctor by profession and mom of two kids from Philadelphia, designs and creates miniature homes. She started this as a hobby and has gained huge popularity on social media over time. On her Instagram account, Tiny House Calls, there are plenty of examples of her intricate dollhouse miniatures. Actually, she works on interiors of dollhouses she had originally bought for her children.
Her miniature dollhouse creations include texture, pattern, color, and almost everything needed to look lifelike. She fashions small-space versions of a bedroom, kitchen, and bathroom of dollhouses since this way she can pursue her passion for interior design without spending a fortune it would take to renovate a real house.
Also Read: Louis Vuitton Launches Malle Maison Vivienne Dollhouse
Looking at her dollhouse miniatures, you will find several kinds of cabinets and shelves, furniture, appliances, lighting, and even planters. She also uses patterned wallpaper to add depth and practicality to miniature interior scenes. Daydream and Bloom (Bluebell) patterns from Hygge & West are some of the used patterns in her miniatures.
These dollhouse miniatures are full of design inspiration; one can peek through to strike up a cool idea that can be used while renovating a real home.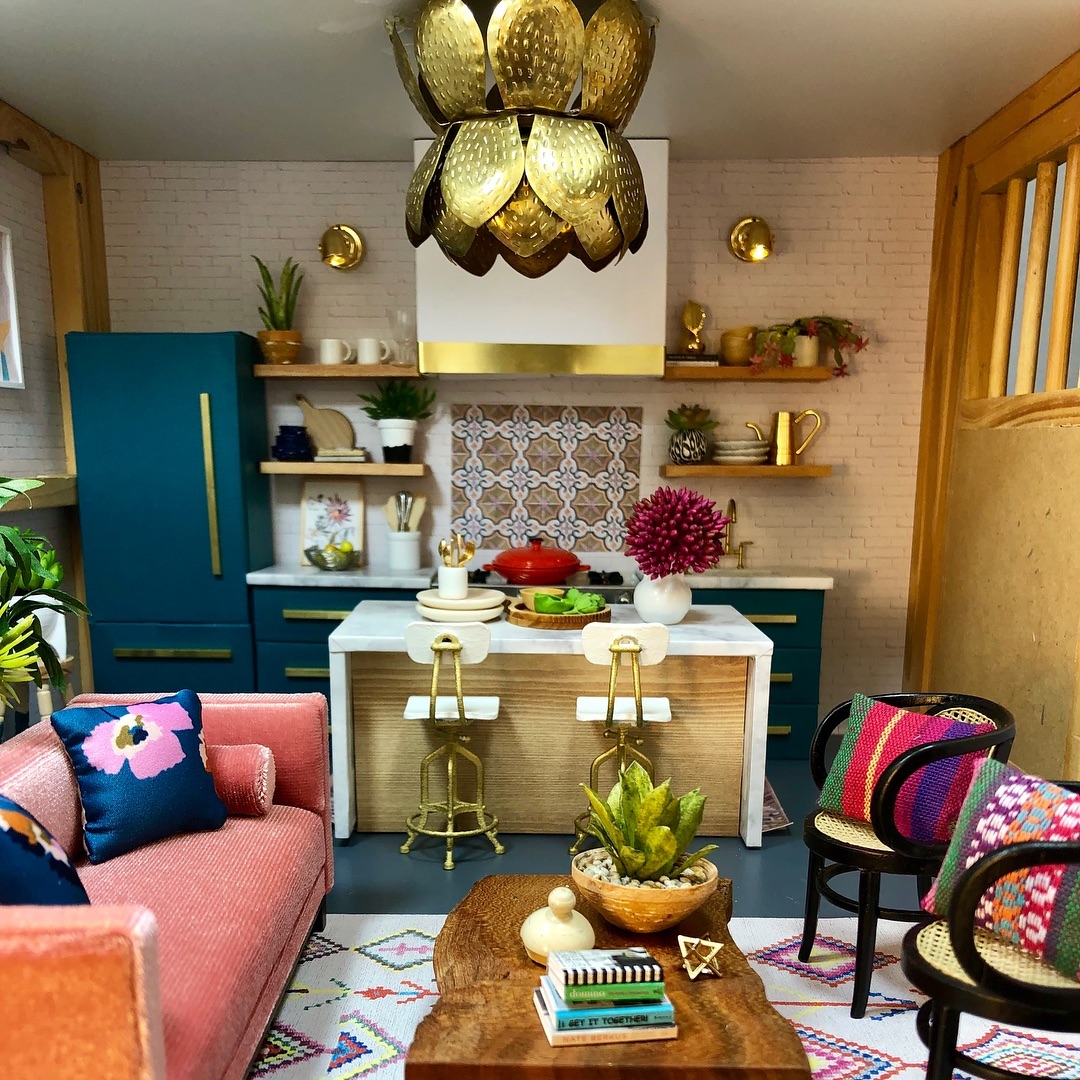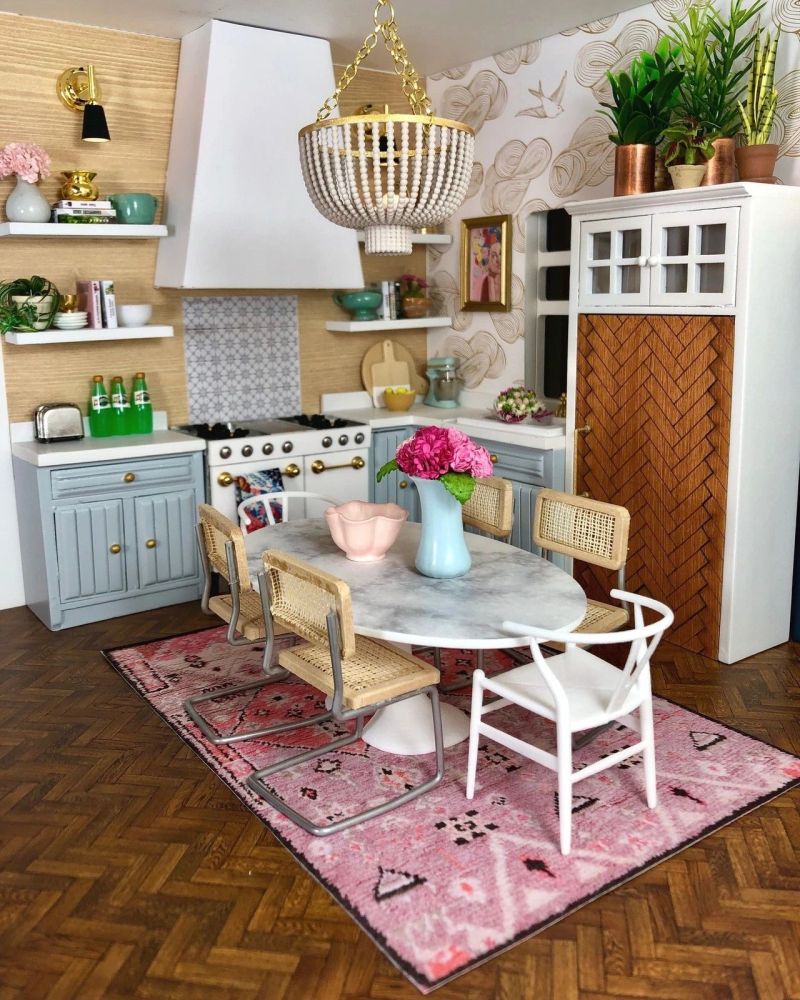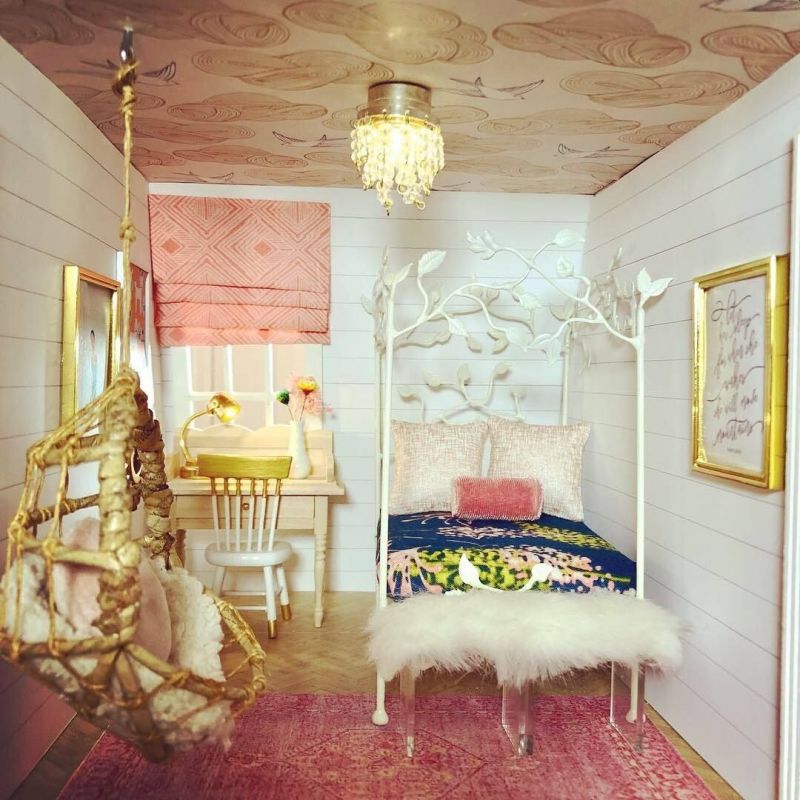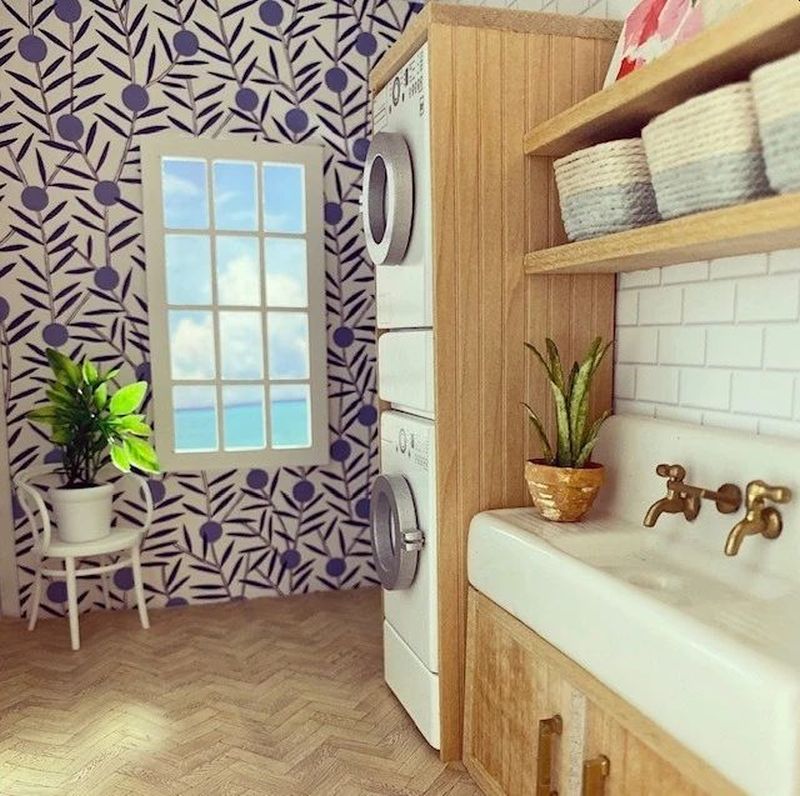 There are many other miniature artists like Tiny House Calls including the Jacqueline 🇨🇦 of Wildwood Miniatures, Lauren P. Dodge of A Southern Gothic Dollhouse, Jessica Cloe Miniatures, Chris Toledo, Lavender Belle Miniatures, Simply Living Mini Designs, My Miniature Life, etc. Check out some of their works for inspiration below.