IKEA is undoubtedly one of the biggest, if not the top furniture brands in the world. Thousands of designers aspire to work with the Swedish manufacturing giant but very few get the opportunity to learn and hone their skills under the very best. Friso Wiersma is one privileged designer to be working with the company that's turning eighty in 2023.
An in-house designer at IKEA, Friso joined the home furnishing retailer in 2018 and since has been involved in a number of projects. Recently the Dutch designer worked on a new collection called OBEGRÄNSAD featuring a record player. The collection gained a lot of traction on social media. Homecrux interviewed the 32-year-old designer behind the collection who is also working on other projects ranging from storage to a new family of dining tables. Talking to us, Friso reflects on his journey and shares the work culture inside IKEA's closed doors.
Homecrux (HC): From being a woodworker and a boat builder to becoming an in-house design lead at IKEA. How has life been for you so far?
Friso Wiersma (FW): My passion and interest in working with wood led me to do an apprenticeship in Amsterdam as a Master cabinet maker. They had an old-school approach there. During the first year, I was allowed to work solely with my hands and hand tools, and it was only during the second year that I was allowed to start using machines. This experience gave me the chance to learn the craft of fine woodworking and traditional cabinet making.
At the time when my apprenticeship in Amsterdam came to an end, the financial crisis was at its peak and there was not much demand for craftsmen. I went back to studying, this time at the Design Academy in Eindhoven. With my background in crafts, I was mostly drawn to the Wellbeing department founded by Ilse Crawford, who also became my main teacher. We explored how design is connected to the well-being of people and the planet, how the design takes place in a bigger system, and the impact it can have. Before the design was focusing primarily on the form, now, as the world becomes more complex, design has evolved into many different disciplines which really challenge creativity.
A saying Ilse kept repeating back then which got imprinted in me was "Design with a warm heart and a cold head", meaning be rational when it comes to the system and the technical part, but always approach things with a warm heart and humanistic values.
HC: How was your experience at the IKEA Festival 2022? What's your favorite memory from the Milan fair?
FW: IKEA Festival at Milan was the first big IKEA event for me where I was representing the company as an in-house designer. I was super happy to present OBEGRÄNSAD collection that I have worked on together with Swedish House Mafia and I very much enjoyed meeting design students and lovers, IKEA co-workers, and customers from all over the world. This is a unique chance for IKEA to share inspiration and thought-provoking ideas with the design community. I especially enjoyed the music during the evening programs and having a chance to meet and chat with my teacher, Ilse Crawford.
HC: It was about half a century back when IKEA released its last turntable. How did the idea of a turntable for Salone 2022 sprout; how was your experience as the lead designer?
FW: The idea about making a turntable popped in during the first brainstorm we had together with Swedish House Mafia band. We knew that we wanted to make a collection with the focus on creating, producing, playing and listening music in the home, but we were still to explore which solutions should be there. We talked about how important it is to create products that are really affordable for many people. It was Axwell who said: "wouldn't it be cool to do an easily affordable record player?" We all really liked the idea and decided to pursue it. The idea to create an affordable, simple, and easy-to-use product became a red thread through the product development process and a brief for me as a designer. The record player is simple in its design, but making things look simple is often more complicated than vice versa.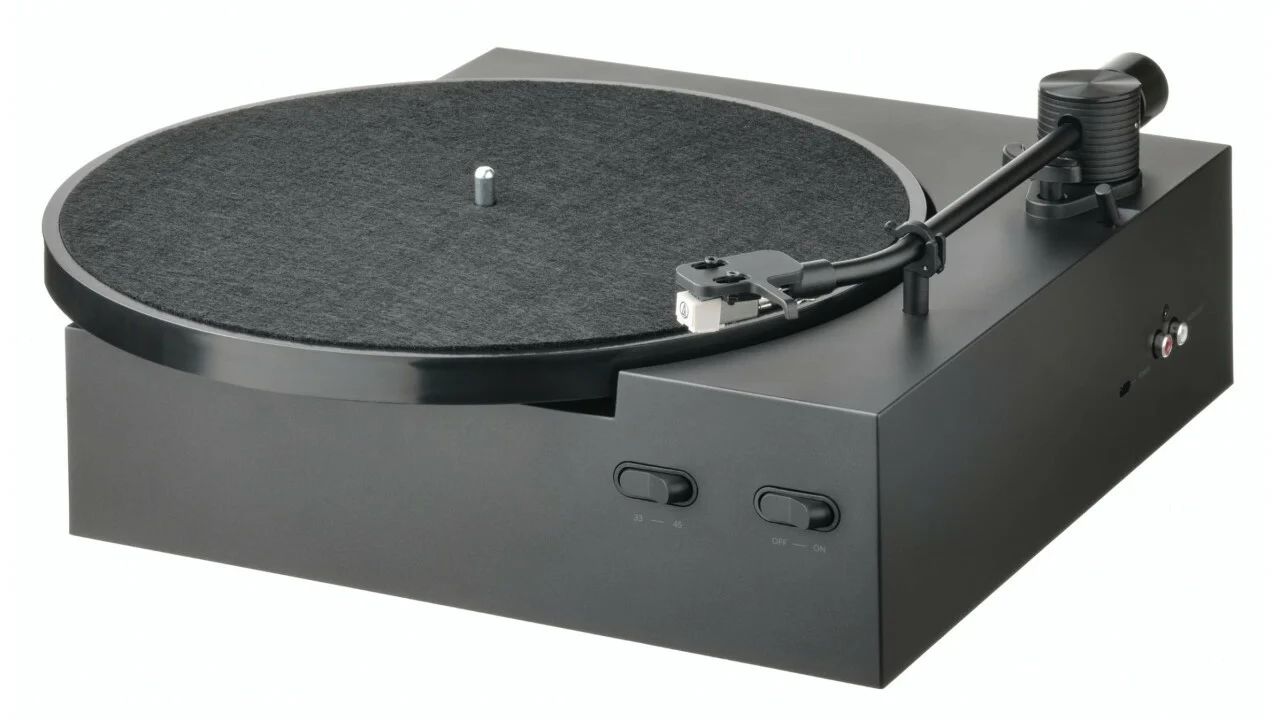 HC: What is the design philosophy that keeps you inspired? Is there anyone in IKEA or outside who you look up to as your design guru?
FW: For me design is about serving people's needs. Those needs can be rational or emotional. But in the end it is about making well-designed products affordable and available to people. IKEA is great at that. When I started here four years ago my mentors Knut and Marianne Hagberg (who have designed for IKEA for over 40 years) were the first to inspire me with that vision.
HC: What was your first project for IKEA and how has the experience been since? Is this a dream job or do you plan on going solo someday?
FW: My first project for IKEA was PERJOHAN stool and bench with extra storage. Since then I have worked with many different materials and places around the home. Working at IKEA is definitely my dream job, I can work on so many different projects and products and I love working together with all of my colleagues (they are the best). I could have never dreamed of designing a record player. Making music myself, I can say that hobby and work are sometimes overlapping!
HC: What sort of freedom does a designer enjoy working with a big furnishing house such as IKEA?
FW: More than one would expect, there is a lot of freedom and space for creativity at IKEA. It is great to be valued as a creative like that. I can work with projects that I have energy in and when I have new ideas there is always room to explore. Within IKEA we always work in big teams for the development of a product, including designers, product developers, engineers, and suppliers. As a designer, I primarily focus on the creative part. That's what I am good at and I enjoy that a lot.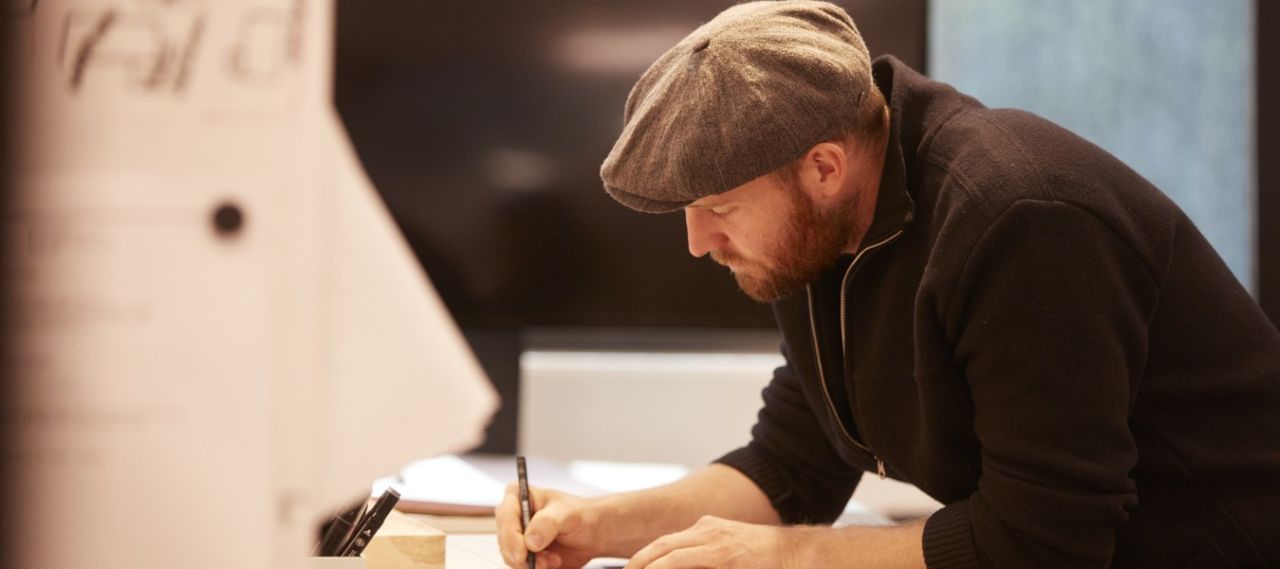 HC: Home furnishing is diverting to more functional designs influenced by technology. How do you see the change in the industry? What role is Friso playing in this changing landscape both within and beyond IKEA?
FW: I can enjoy and appreciate developments in technology, but I am an old-school guy with hands-on approach. For example, a chair can look amazing on a computer rendering or in a picture. But is it nice to sit in it? Is it comfortable? Can you watch a whole movie in it without wanting to change seats? In a world that is changing quickly through technology, I believe that as a furniture designer it is even more important to be hands-on and to ensure prototyping samples and physical testing to make sure that a product is comfortable, functional, etc. I also think that that is exactly where IKEA can make a difference. When you buy something at IKEA online you can trust that all products are thoroughly tested on form, function, quality, and sustainability.
HC: How do you strike balance between professional and personal life? What does Friso Wiersma do when not designing or being creative?
FW: Being creative is not something that you can turn off I think. So basically I am always working, there is always a chair or a table in my head. Or questions like – how to solve that little corner detail or how to make things even simpler and more efficient to use. I guess that every designer has that. At the same time, "a plant doesn´t grow faster if you start to pull on it"; you need to let ideas and creativity rest and give them time and space to grow, change and adapt.
A great tool for me to let my thoughts relax is to build and let my hands do the thinking. Because of my background as a cabinet maker, a workshop is a sacred place for me. I can spend hours there just building things and enjoying the process.