Elyse Tremblay's typical day starts at 5:30 AM. She gets up, does her morning chores, and ensures to have breakfast before leaving for work. "If I don't eat before leaving, I won't eat the whole day," Elyse tells me in an exclusive conversation. Such is the way of life for the Minimaliste owner, who has to reach her workshop by around 6:30 AM, and then begin with the projections.
The CEO has a packed schedule on her calendar, so depending on the day she'd either have a meeting with the clients or a discussion with the managers and other co-workers. When not guiding her crew of 23 people, she can be usually found brainstorming on how to increase the production line.
Under her caretaking, Minimaliste has designed between 150-200 tiny homes, some of which, including the likes of Noyer and Nomad have attained cult status over the years. "We can build up to 20 big houses and up to 50 to 75 Nomads at the time. The process we're putting in right now is working fine to increase the production," Elyse states.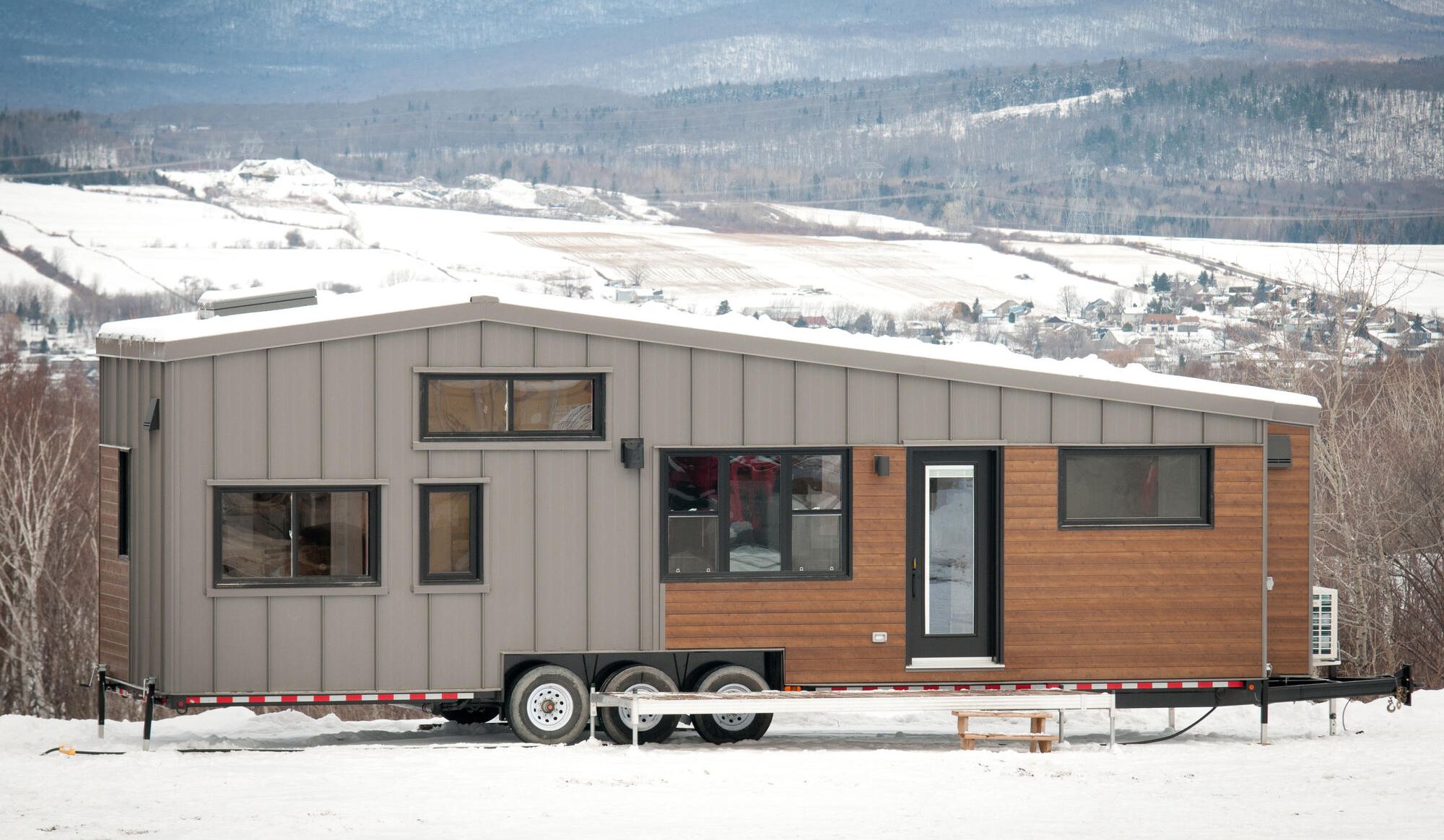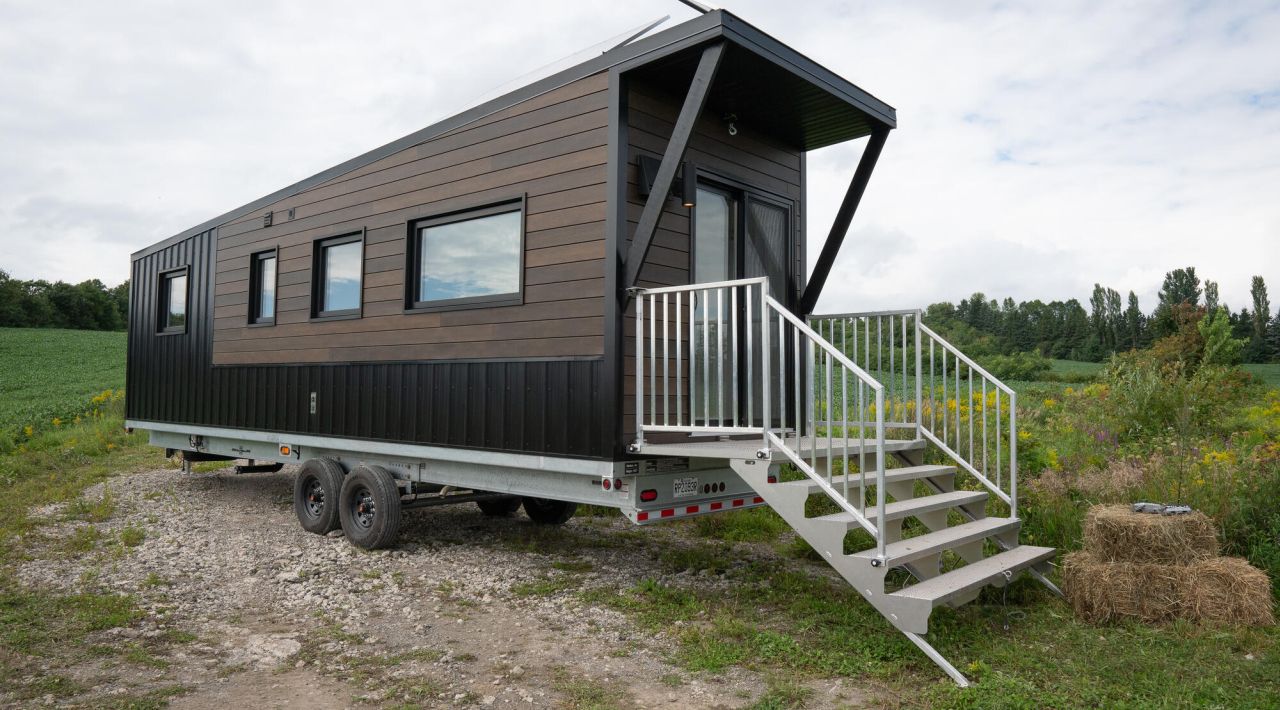 But building micro dwellings or being the CEO of a global tiny house company was never truly the dream for the French-descent Canadian. Elyse rather wanted to own a Westfalia (campervan) of her own and travel the world. Being underage at that point, it was not the option or the luxury she had, so Elyse decided to pursue her career as a sports scientist first. After completing her graduation, the moment finally came into her life when she bought her first-ever Westfalia.
By age 24, she had traveled the world, had the luxury to own a campervan, and so ideally got her two wishes fulfilled. "I was in Australia sorting out some cherries in the factory and that is when it struck me that I had accomplished my two dreams. And I don't know what I'm going to do when I come back to Quebec. I was just starting to think about what should I do and what I wanted to do with my life. I started to think about my Westphalia, which was a symbol of freedom for me."
In addition to being muddled with these thoughts, another thing that kept Elyse bothered was not having an in-depth mechanical knowledge of automotive. "If something broke, I needed someone to help me. So I started to think about my next big project, which is not just to live in a four-season trailer full-time, but also design it."
Living in a trailer is one thing and designing one for yourself is a whole different ball game. Though Elyse was optimistic, she lacked the mechanical touch. As a result, she had to knock on the doors of Minimalist Tiny Homes (present-day Minimaliste), a tiny house builder in Quebec. "I wrote to the company if I could volunteer my service in exchange for some knowledge, so I can learn how to build myself, and they took me in," Elyse informs.
What followed next was elusive learning for the tiny house enthusiast. Gradually she started building homes, aced the sales process, and took accountability for her work. "I was doing a master during this time, and simultaneously working 40 hours a week without pay. I realized I was putting my master's away, but I was really passionate about just creating something for the customer. And I think that the fact that I was doing it with no knowledge, it really came from like my core value because that's the only thing I can know."
Speaking on her role at the company, Elyse states "Other than being the CEO, my role is that of a General Manager. So, I am the one with the vision and I like to build a house, I know how it works. I know, if a customer asks something, I know, if it's feasible possible, or not, and I can tell why."
"Once the team was bigger, I pulled myself from the construction and focused on accounting, sales, and other stuff like that. Right now my role is just to know the vision and make sure that everyone knows where we are heading as a company."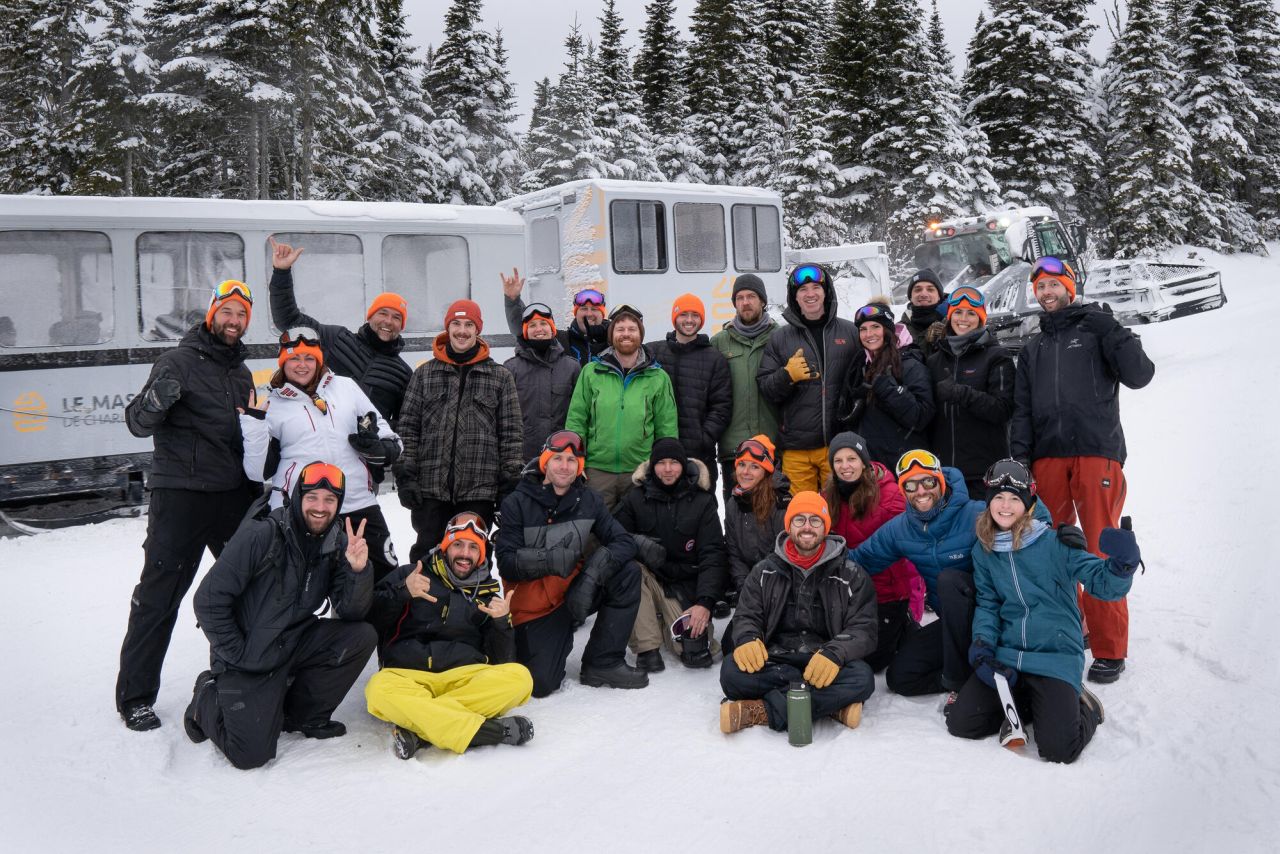 Minimaliste CEO also went on to elucidate her thoughts on the obscurity surrounding a tiny house. "For us, it's like not even a debate, like just for someone like living in 2000 square feet going downsizing to 1000 square feet will be like the philosophy of minimizing their own life. So it's really like a perception concept and it depends on where you start and where you want to go. It's different for everyone. A lot of people prefer living in 200 square feet others want it to be stretched to 300, but at the end of the day it's still tiny."
Stating her thoughts on the tiny lifestyle, Elise believes that the tiny house movement is here to stay and getting stronger with every passing day. She stresses the importance of a tiny house being an investment for the future, and informs that Minimaliste has had clients who've wanted a tiny home not only to live in but also to serve as a future investment for their kids.