Currently, for sale on Tiny House Listings, the Joshua Tree tiny house on wheels is built on a 2019 Iron Eagle trailer. It offers 231-square-feet of living space and has plenty of windows/skylights to provide glimpses of the outside.
The tiny house is RVIA certified by NOAH (National organization for alternative housing) 3rd party certification services. As per the listing, it can be towed on the highway and parked at any RV park in the nation.
The Shou Sugi Ban wooden exterior is a highlight of the tiny house. It not only waterproofs the structure but also adds a unique character to the design. Additionally, the metal roof with three Velux skylights enhances the look manifold.
Rockwool is used for insulation both in the walls and ceiling. The walnut flooring is complemented by use of reclaimed materials in interior decoration, including the barn door of the bathroom and the accent walls. The interior siding is shiplap pine painted in a cheerful snowy white.
Just next to the main glass door is a dining nook with an always available table and seating, set against a glass window offering outside views. A full kitchen with a sink, a mid-sized fridge, and storage cabinets lie alongside the bathroom on one end of the tiny house. The bathroom has composting toilet, shower, sink and an illuminated vanity mirror.
The other side accommodates dual couches that can be turned into sleeping area on the main level. The couches also hide within storage spaces. There is also a loft bedroom accessed through a removable ladder. Other amenities include an LG washer/dryer combo unit, mini-split AC and heater, and a Bluetooth surround sound system.
Also Read: Selling on Amazon, Weizhengheng Prefab, Solar-Powered Tiny House is Expandable via Remote
The Joshua Tree tiny house on wheels is off-grid and is listed for $70,000. If you are interested, head over to Tiny House Listings and crack the deal.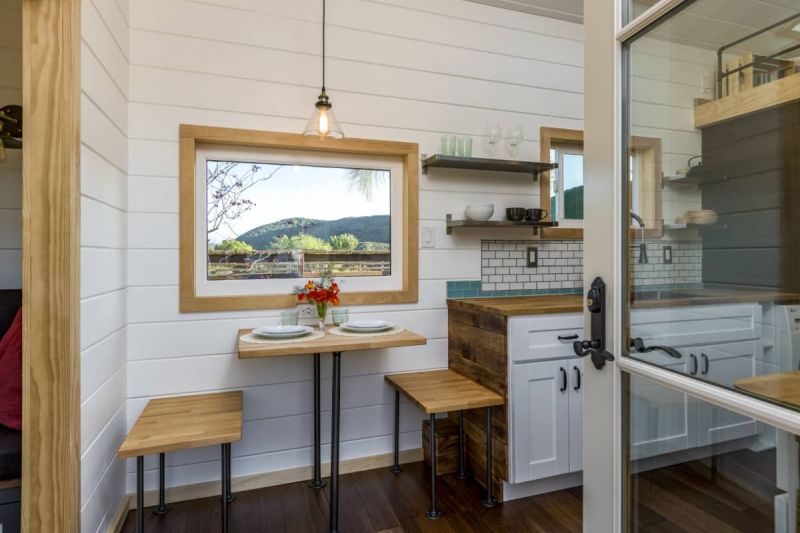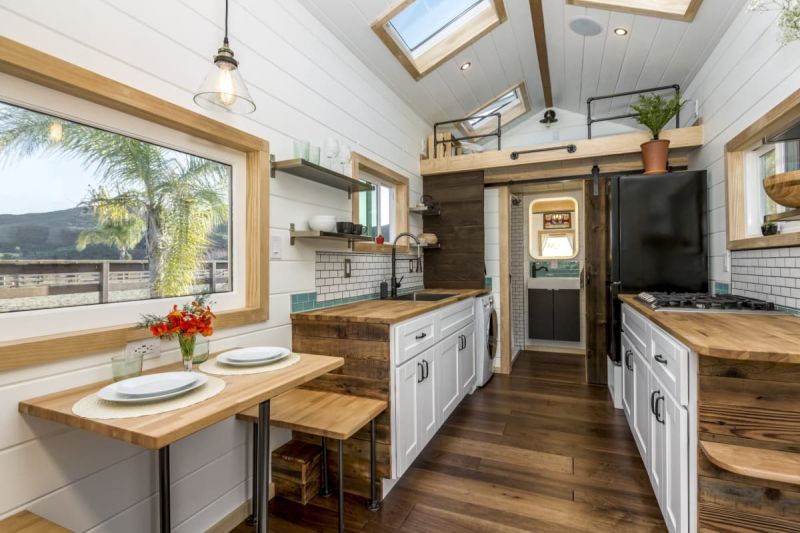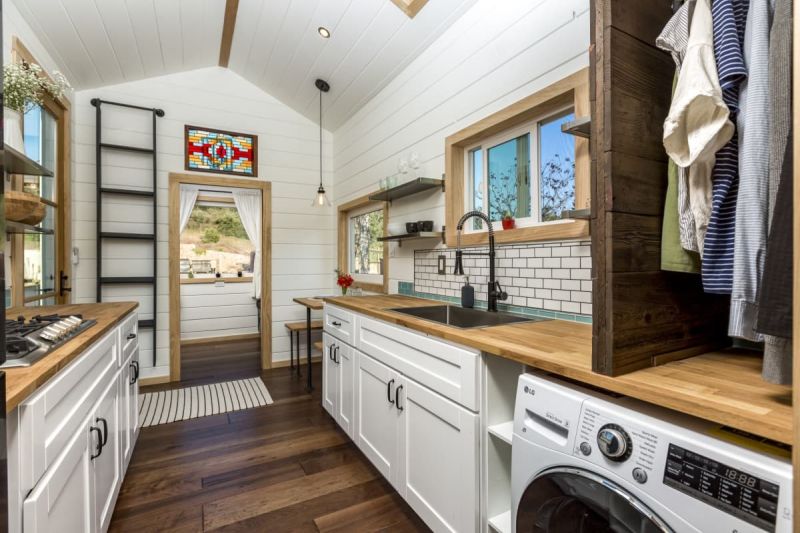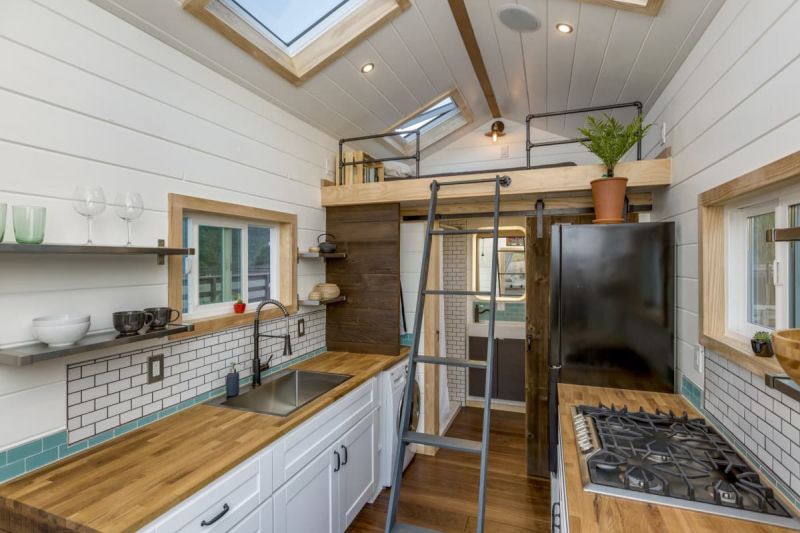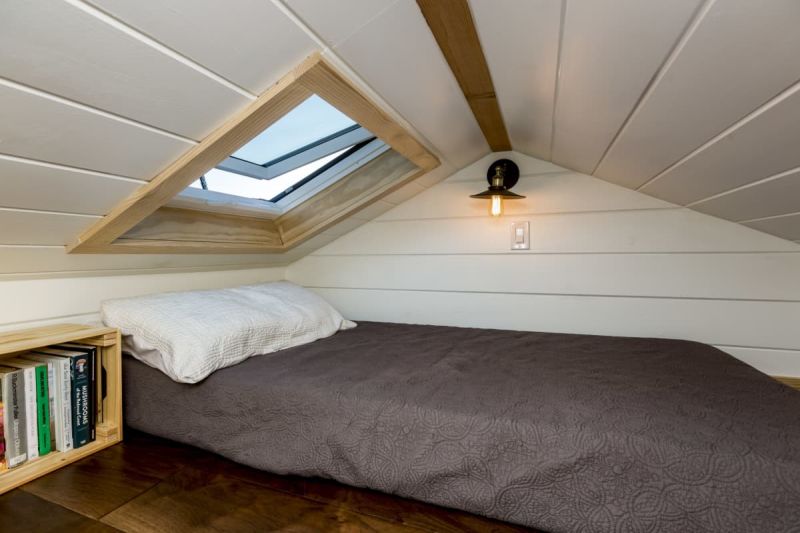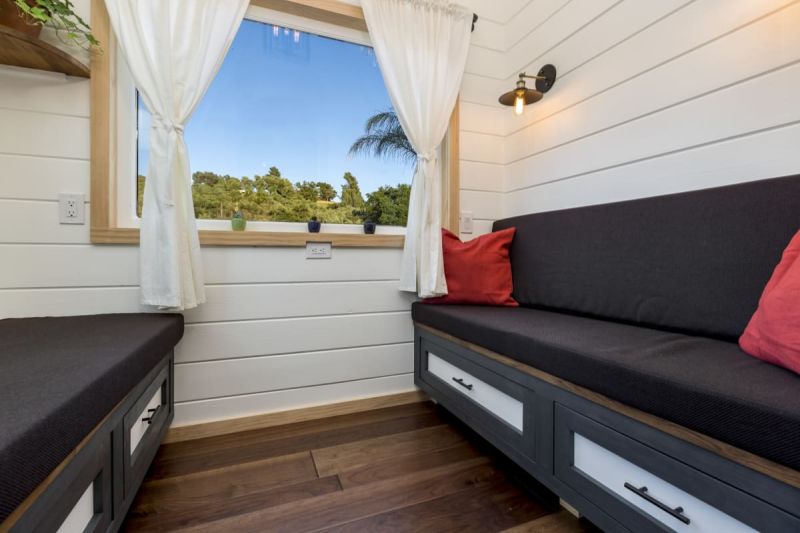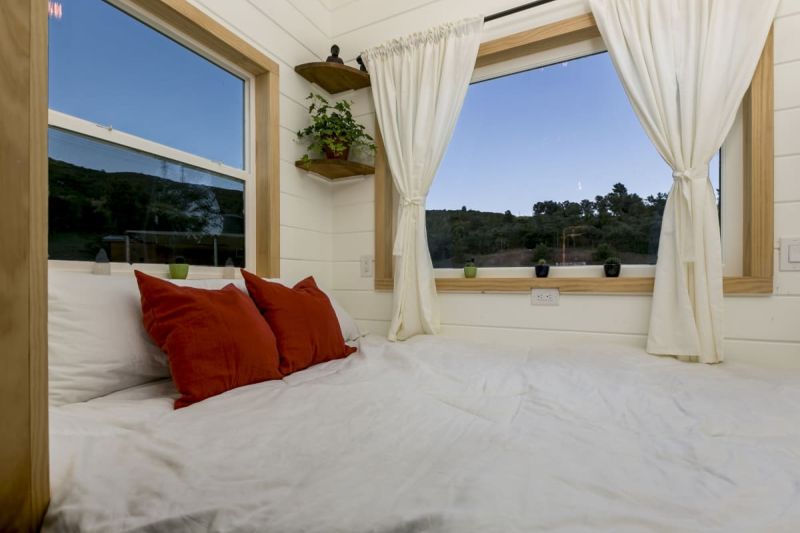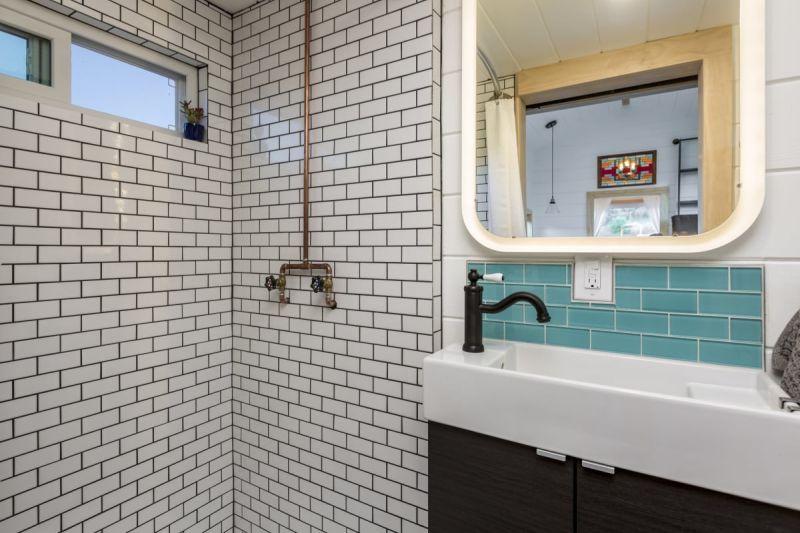 Via: TreeHugger