Australian company CABN has off-grid tiny cabin rentals set in some of South Australia's stunning landscapes. At only 150 square feet, Jude is CABN's premier offering. It is created as a getaway to disconnect from city life and feel the bliss of nature.
Located in close proximity to the Adelaide Hills, this tiny cabin can accommodate up to 3 or 4 people at a time. It features a unique exterior of mismatched marine plywood panels and a number of windows to provide uninterrupted views of the surrounding area.
The entire living space is bathed in light-colored wood and black accents. There is even use of black light switches, pendants, taps, etc. All the materials used in construction are sourced locally or nationally.
There is an elevated daybed at one end of the tiny house, sharing space with the breakfast bar and kitchen equipped with appliances usually found at home.
Upstairs is the main bedroom with four large wraparound windows. The tiny cabin also has a small bathroom with a composting toilet and a shower tub made from a water-proofed wine barrel. A small gas-heater is used to warm up the living space.
The Jude tiny cabin is completely off-grid and has rooftop solar panels as well as an external solar battery bank. Natural timber and Scandinavian aesthetics are its main highlights. The pricing of the tiny cabin ranges from $190 to $395 per night.
Also Read: Australian Firm Builds One-Off Tiny House on Wheels from Airplane Parts
Conservation parks, forests, creeks, waterfalls, and bird-watching facilities are some of the nearby attractions. Guests can sight kangaroos and other native animals like magpies and kookaburras roaming around the tiny house.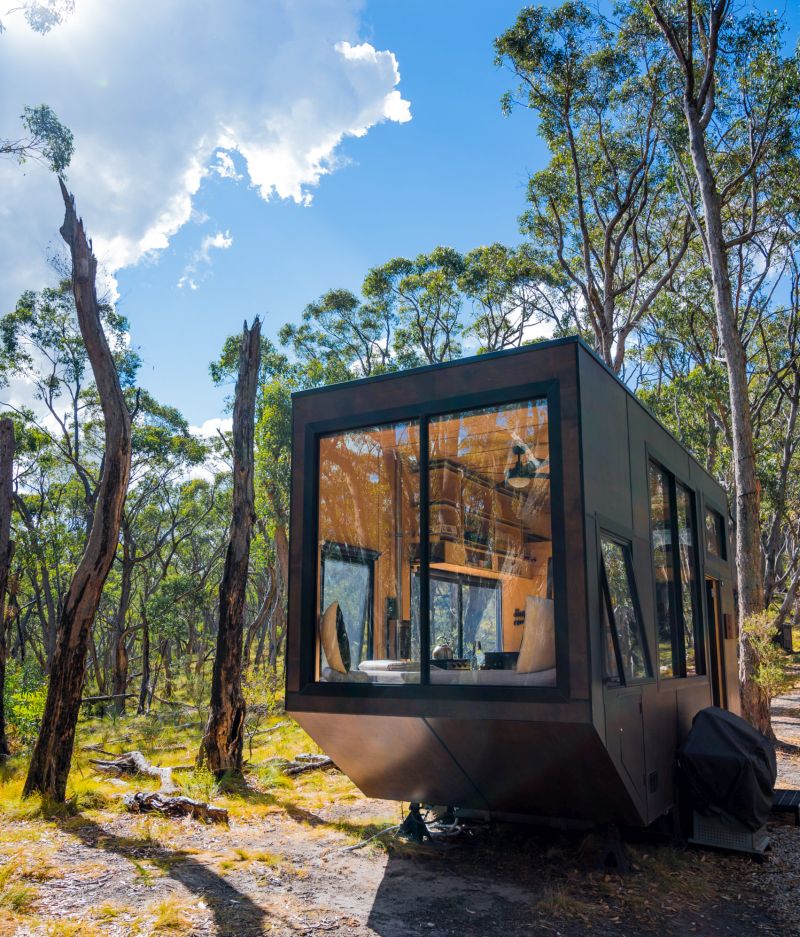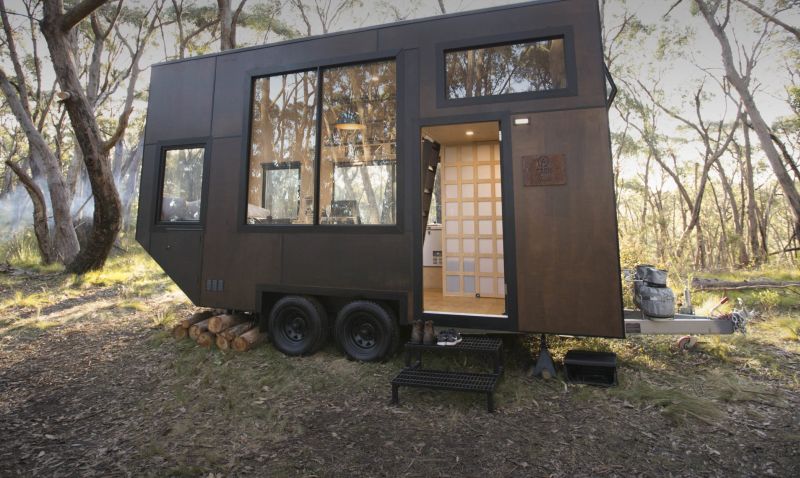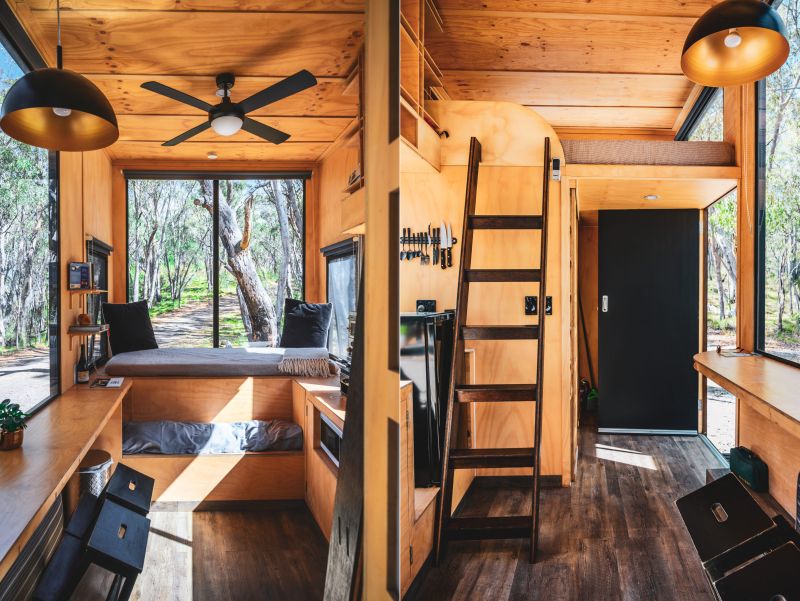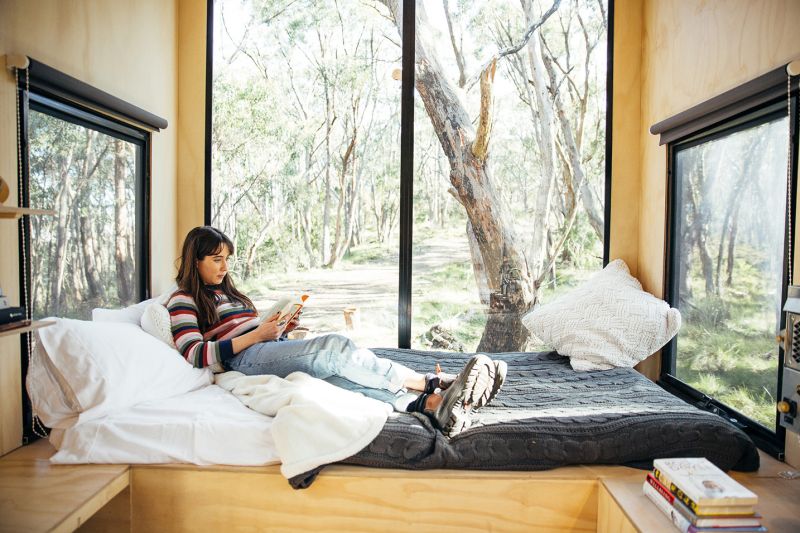 Via: Contemporist