Brisbane-based Tiny House Guys, seeing a decommissioned DASH 8 aircraft for sale on Facebook, got the idea of giving it a new life as unique, livable home on wheels. After spending about six weeks working on it, the team was able to achieve this one-off tiny house made from airplane parts.
The mobile home isn't short on facilities. It has a small living space, full kitchen, gas-powered hot water system, a toilet, and a slide-out deck. There is an aircraft-style door to enter inside, and a working emergency exit window that tells about its glorious past.
Aptly named the Aero Tiny, it features white-colored exterior and interior. On the inside, dark flooring and furniture contrast well with the white walls and ceiling. On one side is the kitchen with white countertop, cabinets, matching furnishings, and a fridge. The sink is connected with a water tank and pump mounted under the floor. Next to the kitchen is the living area with a black convertible sofa bed placed in front of the windows.
The other side of the tiny house has a bathroom complete with a shower and toilet, which is an addition to the original structure. Rooftop solar panels are installed for off-grid support. Other cool features are a roll-out deck, drop-down dining table and a cabin crew seat with original signage and stair illumination.
Taking about their love for the Aero Tiny, Tiny House Guys inform us,
The Tiny Aero is a one-off build and we think it would have to be Australia's most unique tiny home, we always have our eyes open for interesting items that lend themselves for conversion but this is the only aircraft styled section we have ever come across.
Also Read: Nigerian Man Builds Airplane House To Satiate Wife's Love for Travel
Weighing about 3,340 kilograms, the tiny house is easily towable behind a variety of standard vehicles. The Aero Tiny House has all gas and electrical certificates and even has the glazing certificates that ensure all glass is safety glass.
On sale for 55,000 AUD (approx. $37,000) the Aero Tiny is available for immediate pick-up or delivery anywhere in Australia. Tiny House Guys are willing to deliver overseas if a buyer can make transport arrangments.
Rick Keel of The Tiny House Guys informs us, they can custom-build tiny houses to particular requirements of a user in only six weeks after they receive a trailer from their trailer manufacturers.
View this post on Instagram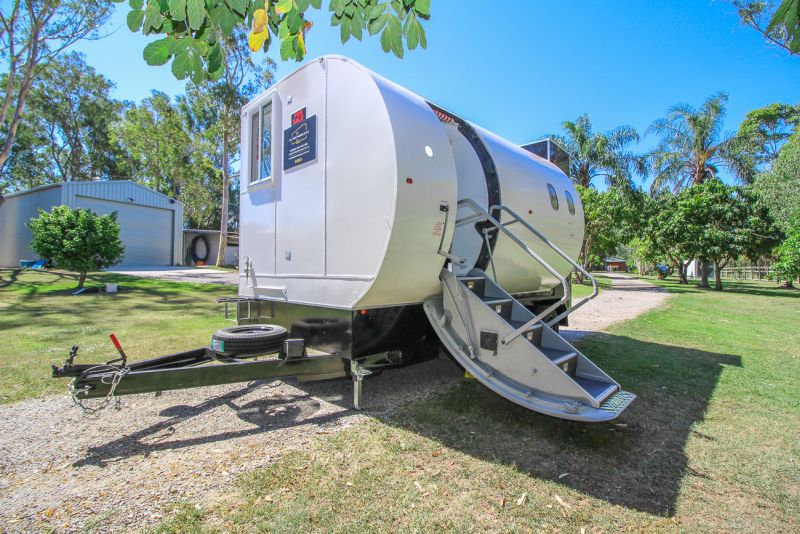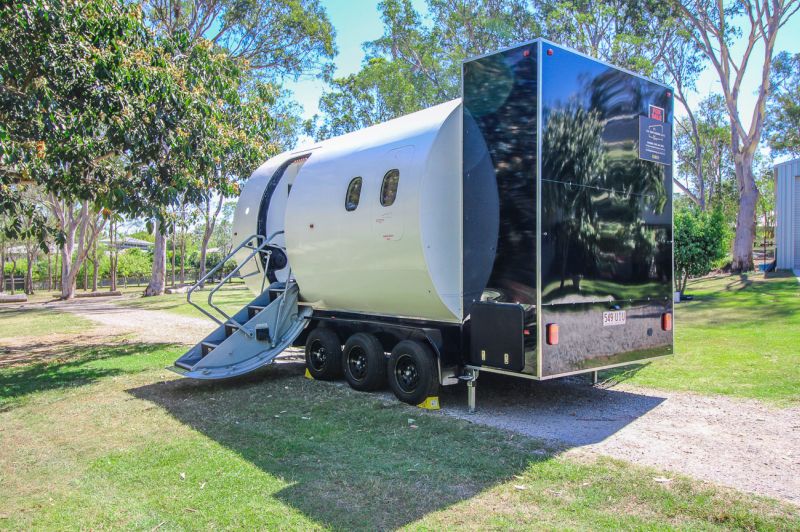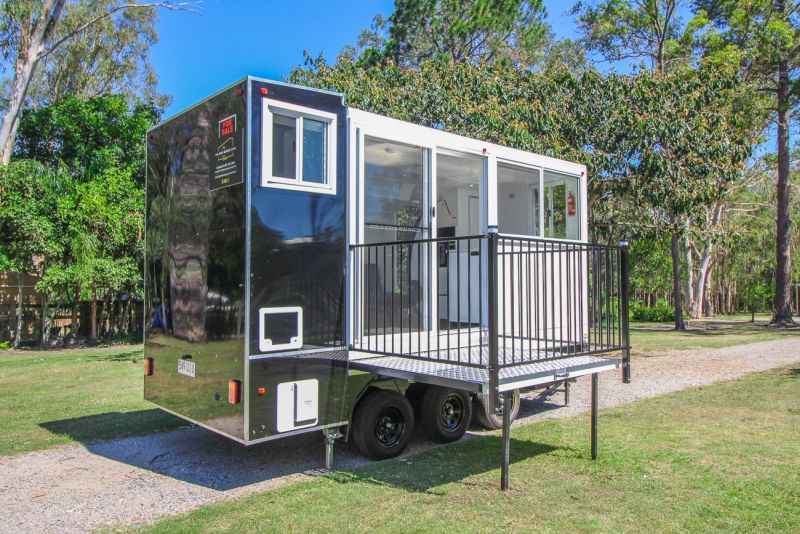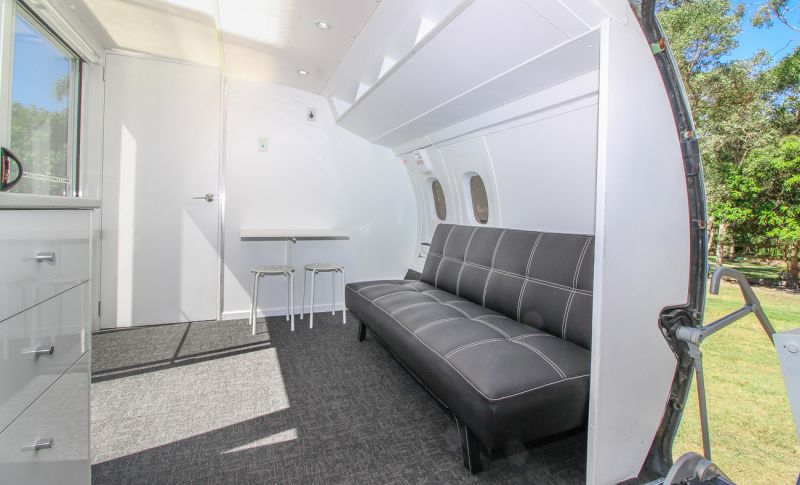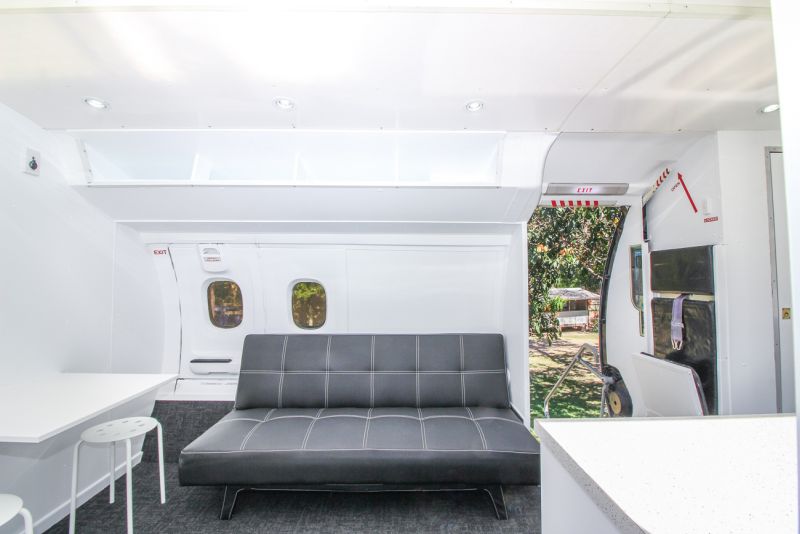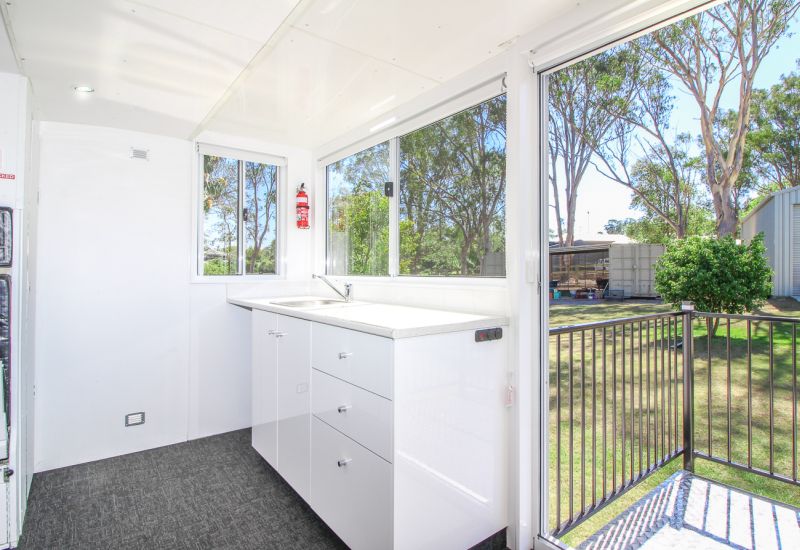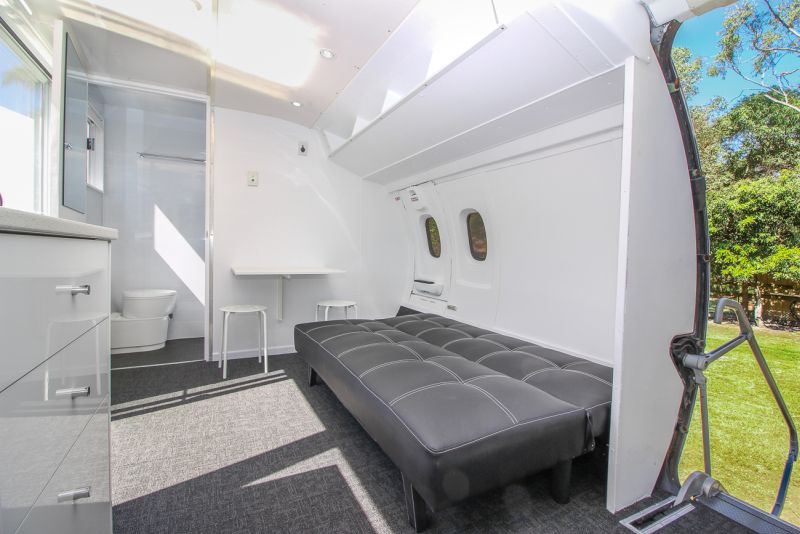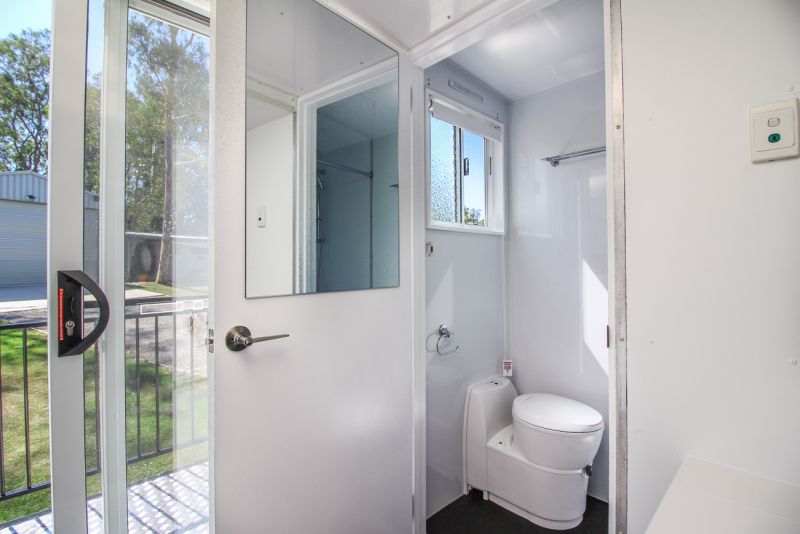 We thank Rick & Mitch Keel of the Tiny House Guys for sharing details and photographs of the Aero Tiny with us.