There are plenty of examples where people have converted airplanes into livable houses and even into hotels. A Nigerian contractor, Said Jammal, has also built an airplane-shaped house using concrete. According to BBC, his family, especially his wife loves to travel, to make them feel they are always on the plane, he was struck with the idea of building a house in shape of an airplane in his hometown Abuja, Nigeria.
My wife loves to travel and to keep her close to me, I built this airplane house so she feels she is always on the plane.
Jammal explains.
He began construction of this unique house in 1999 and the work is still in progress, per Jammal, the house is not fully completed yet. It is built on a complex that includes a guest house, mosque, swimming pool, garden, trees, and a covered carport.
Also Read: Dan Brunn Architecture Builds one-of-a-kind Bridge House in Los Angeles
It has a green and white Nigerian flag on one side of the tail and Lebanese cedar on the other side. Jammal has also built a scaled-down model of his airplane house. He hopes the airplane home will become a tourist attraction in Abuja.
Jammal informs,
My story is not just a love story, I built everything for my legacy in Nigeria, for my country, my children, my wife and everybody. My building in Abuja gives Abuja a good name in tourism.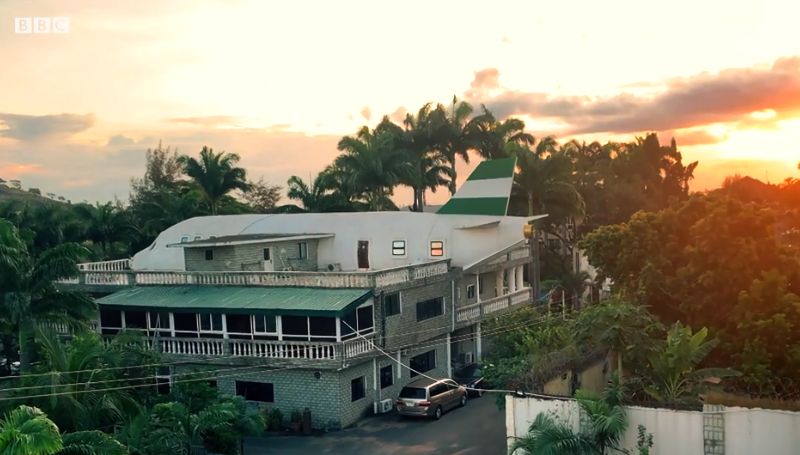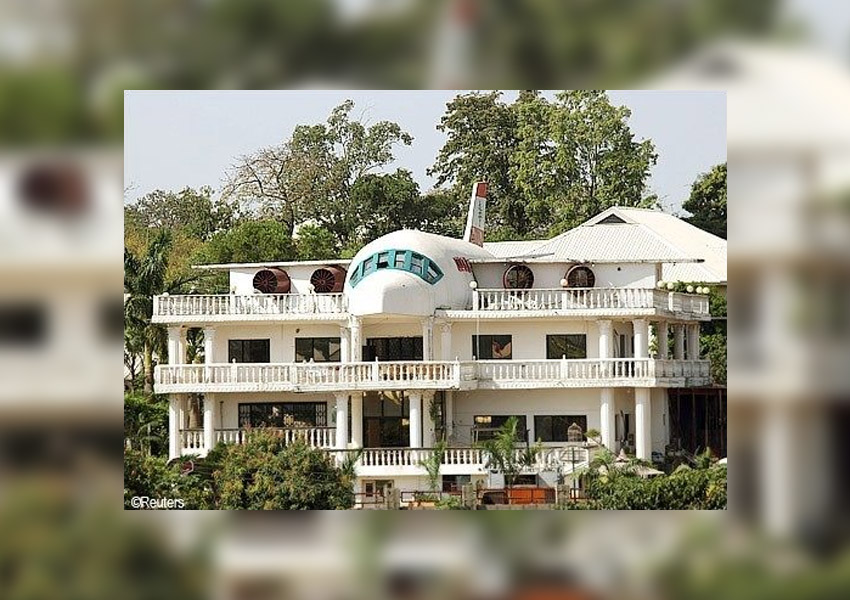 Via: AtlasObscura