High cost of traditional housing in Seattle piloted Julianna Carlson, a Delridge resident to build a shipping container home as her first home. Despite any previous architectural understanding, she sketched out her own two-story home and achieved the design with six shipping containers.
She used six 20-foot customized shipping containers from Chehalis-based Company DryBox – four in the bottom and two stacked on the top, and it took her about a year to finalize the interior layout.
All the shipping containers are left intact intentionally, which makes it the most unique home in her neighborhood. For interiors, she opted for a coastal chic theme. French doors lead inside the home with white walls and ceiling contrasting the wood style flooring. The nautical interior theme is broadened with the ferry-like handrail to the master bedroom upstairs.
The living area has a sofa and a tree stump coffee table that can be rolled in when needed. The kitchen has concrete countertops, a large sink, storage cabinets, and other required appliances. Upstairs is the master bedroom with a porthole window that gives a feeling of being in a ship's hull. There's a bathroom with shower and toilet on the first floor. In addition, a 1,000-square-foot patio is included on the upper level.
Also Read: 30+ Shipping Container Homes that Promote Green Living
Carlson cleverly designed the shipping home so that additional modules can be added in need of more living space later. She sees her two-story shipping container home as an affordable housing solution, which she completed by spending about 70-percent of what it would have cost her to buy a comparable traditional home.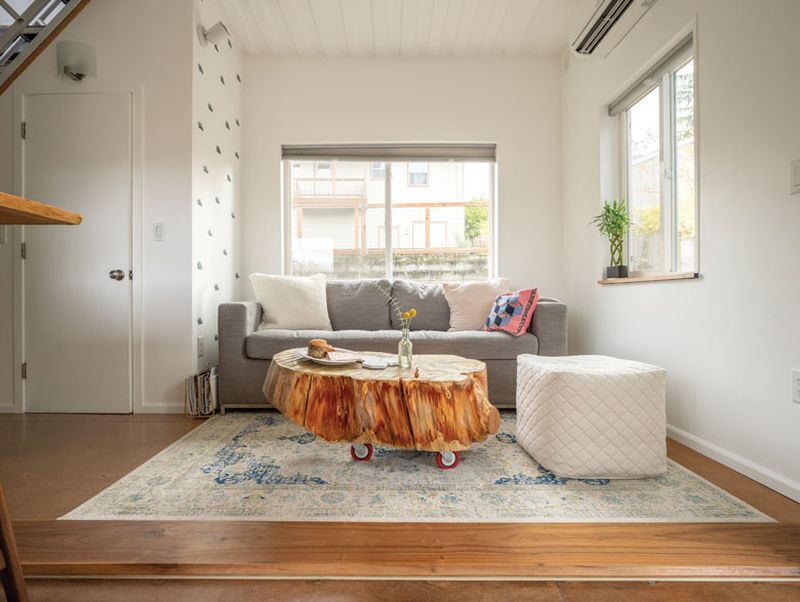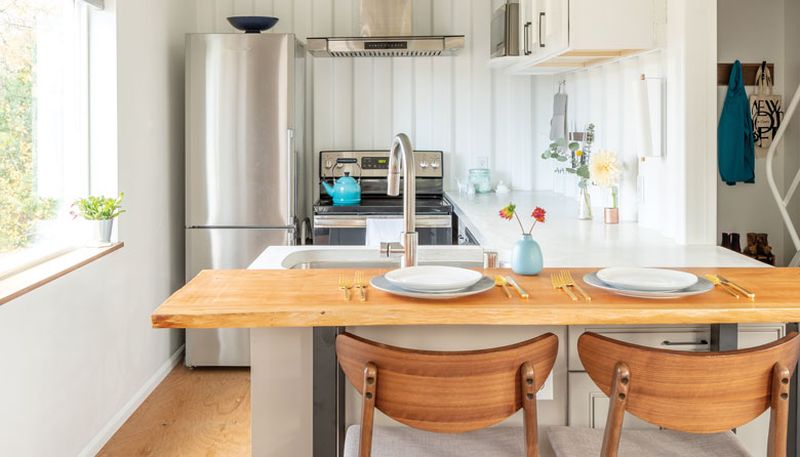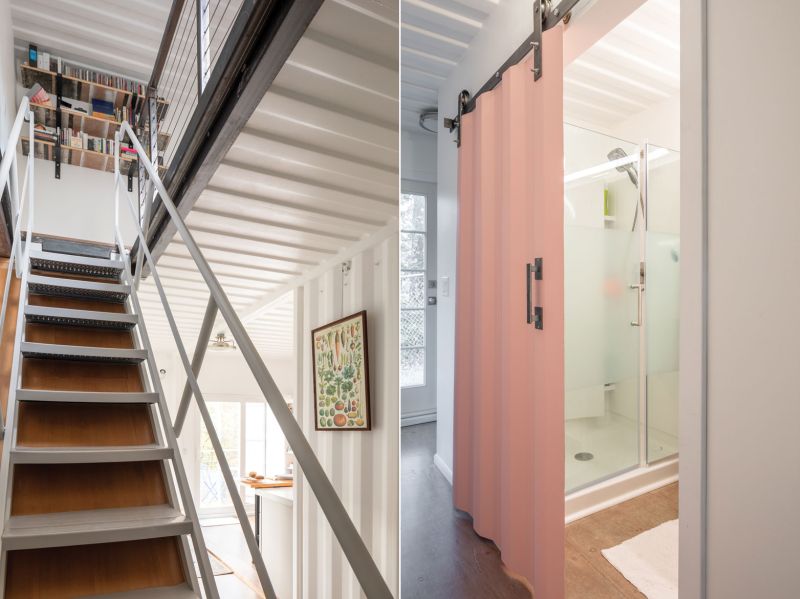 Via: SeattleMagazine