A McDonald's burger is a customary treat we all are familiar with. So what else can make it seem more opulent? Well, have a look at the Julien McDonald Signature Collection box which gives whole new meaning to enjoying your burger in style. For this McDonald's UK has collaborated with Julien Macdonald, a Welsh fashion designer to create a fancy burger box dressed in crystal detailing, bespoke digital art and gold. The burgers inside the swanky box are going to be available in three different flavors – The BBQ, The Classic and The Spicy – with all of them having special ingredients and 20mm thick beef patties.
1000 limited edition boxes will be created in this collaboration, and they'll be available at different events in 900 McDonald's outlets in U.K. over the course of next few months. For this you'll have to sign-up to attend the events, and make sure that you're a UK resident over 18 years to try your luck.
READ MORE: Five oddly colored burgers that can snitch your appetite
The special boxes will have Julien's signature crystal detailing, and McDonald's iconic golden arches. In fact Julien agreed that the design of these boxes is majorly inspired from his fashion creations and specially designed red carpet dresses for celebrities.
Julien also created a special edition McDonald's box which is completely handcrafted. The box was displayed at the McDonald's Leicester Square location, and then auctioned off for the Ronald McDonald House charities.

According to Emily Somers, vice president of marketing at McDonald's;
This is our first-ever U.K. packaging collaboration, it's a brave move and it's like nothing we've ever done before. It's a great way to mark our nationwide launch of the signature collection.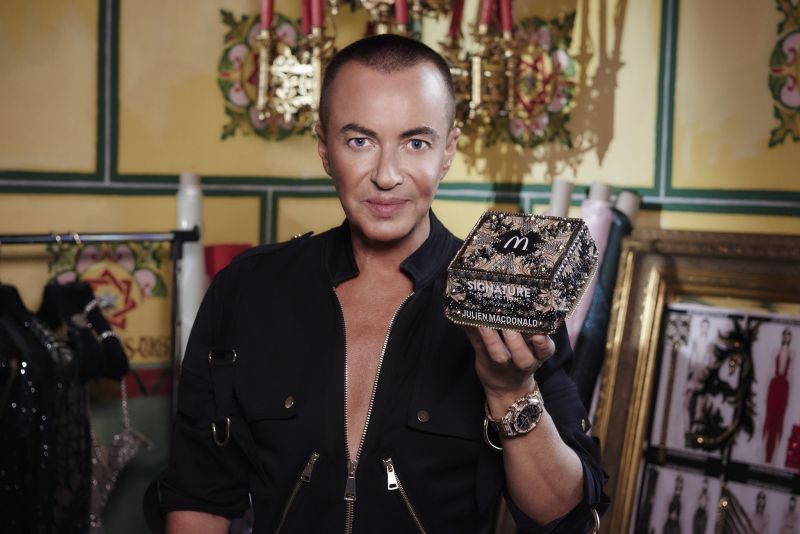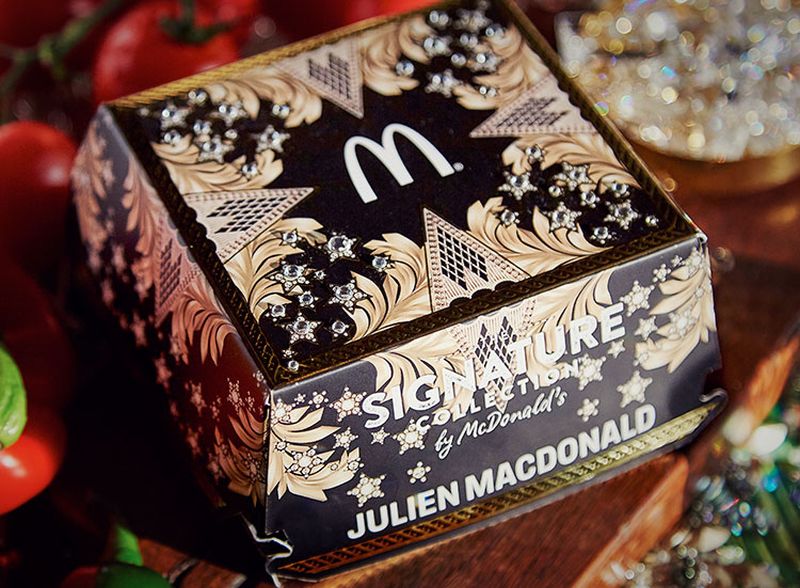 Via: FashionNetwork