Corrugated cardboard is an extremely versatile, environmentally-friendly, and fully recyclable material that is widely used to create different kinds of products. Masayuki Watanabe, creative director at Penguin Inc., has also created Kami-waraji sandals using this sustainable material. These sandals are designed as Japanese souvenirs that can be used indoors.
Kami-waraji looks like traditional Japanese Waraji sandals that are made from straw, but it features a sole made of 5 layers of 3mm-thick reinforced cardboard. The sole is printed with different traditional Japanese images and patterns to become works of art if placed on a wall.
Furthermore, the sandal straps are made with 100-percent cotton materials for a comfortable fit. These sandals are perfect to keep feet dry and comfortable in a hotel or on even on a flight.
Also Read: Sylvn Studio's Cardboard Lamps Offer Patterned Illumination
The idea of Kami-waraji sandals came about in a project promoting inbound tourism and trying to make a unique souvenir for tourists in Japan. This idea of cardboard sandals is totally out-of-the-box and it has captured plenty of fanfare. Read detailed information about the project here.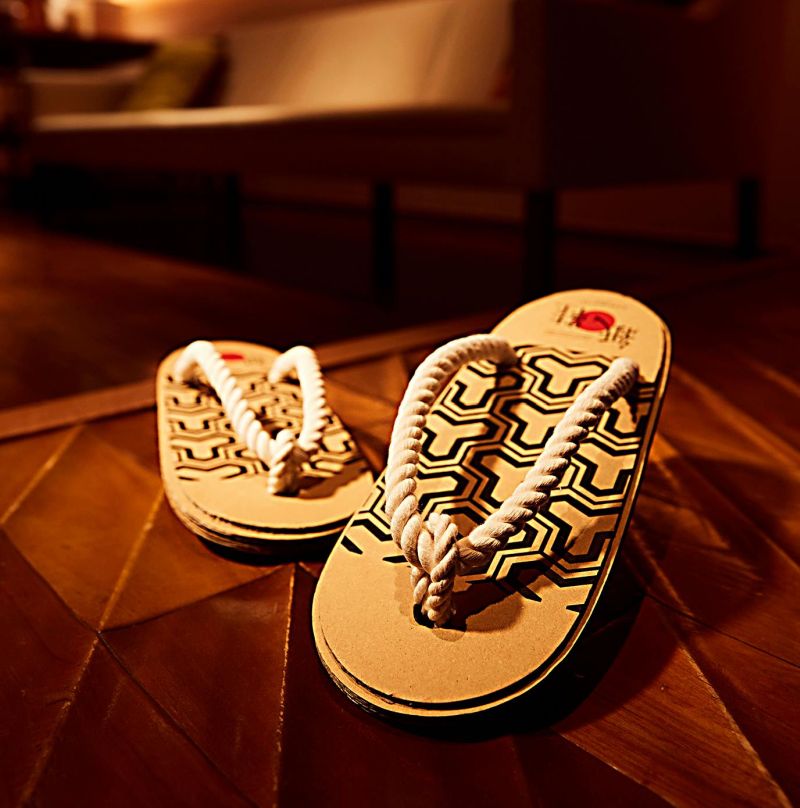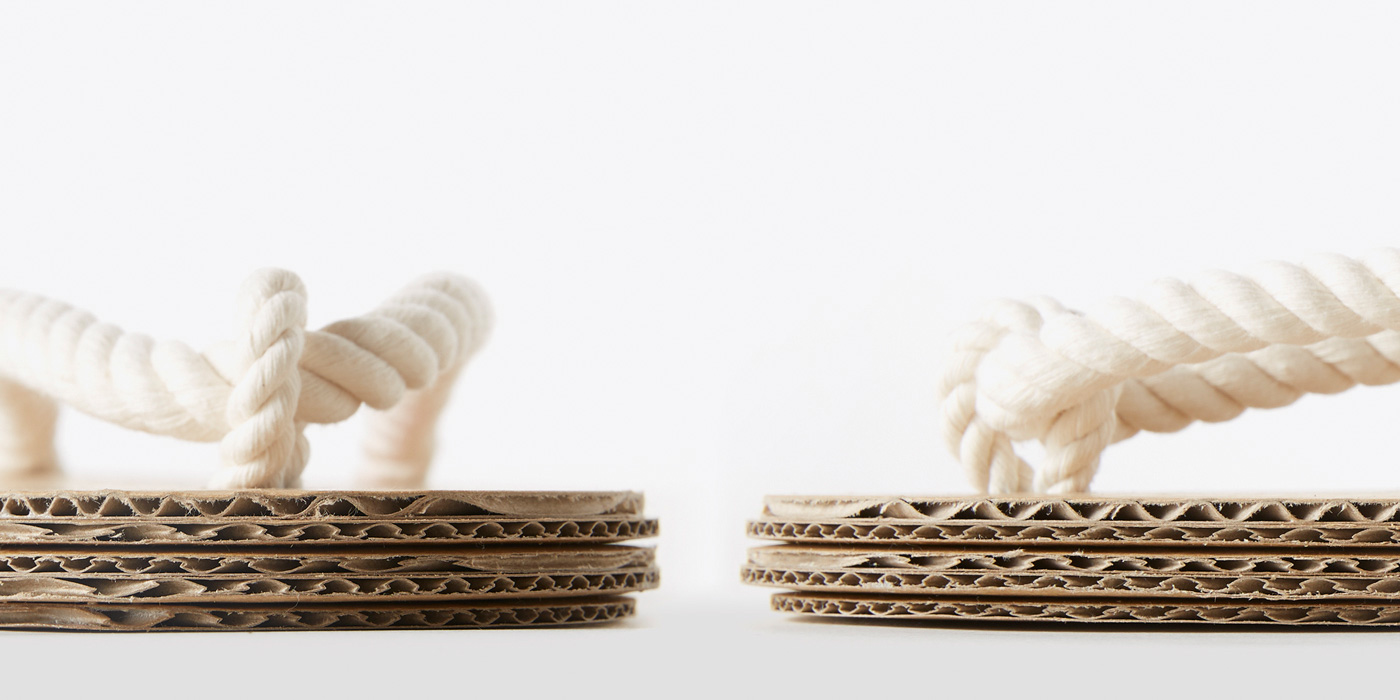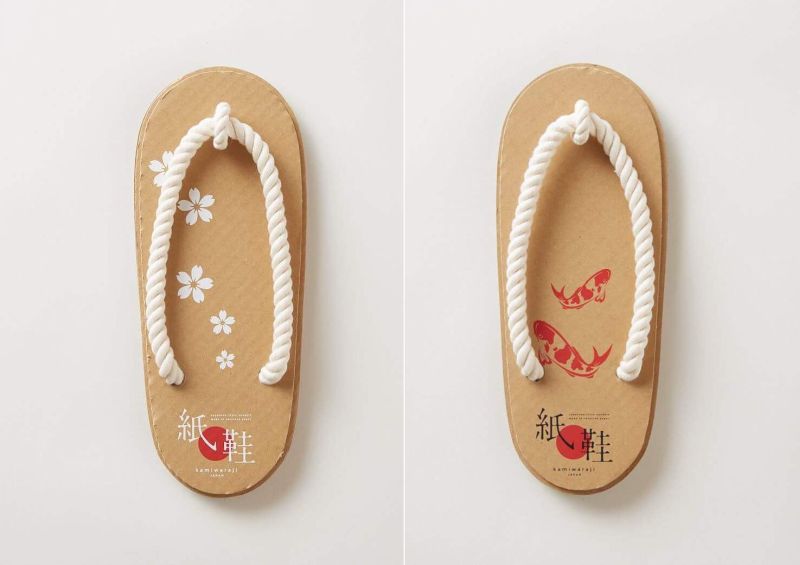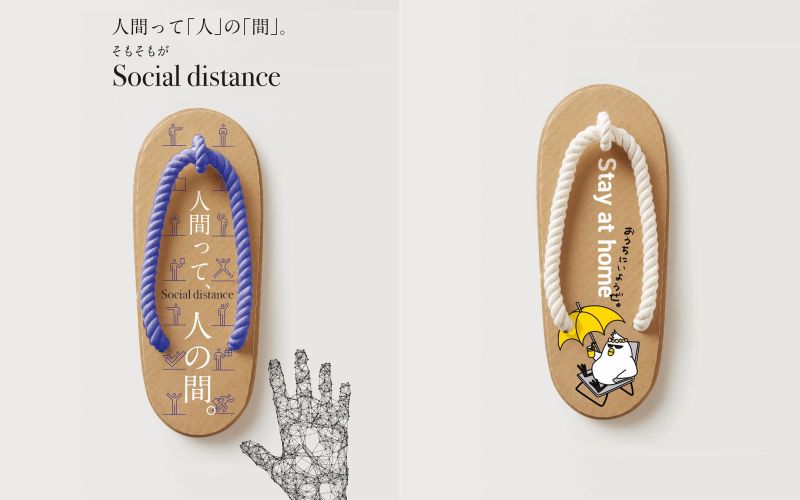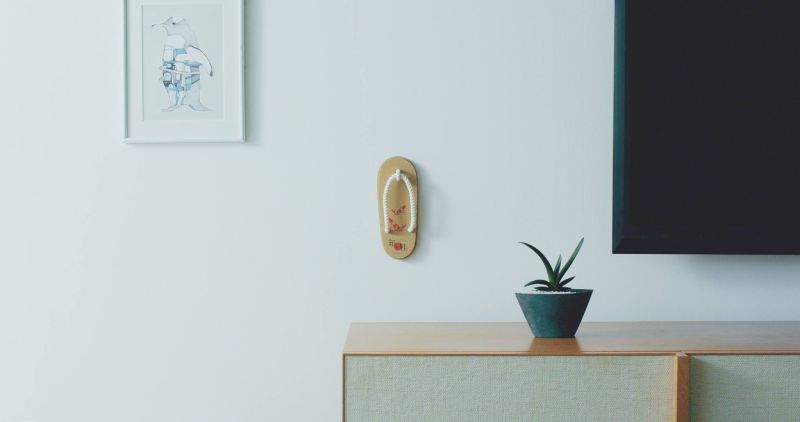 Via: JapanTimes