The famous Kanye West plans entry into the architectural business with his first project for the homeless. Through the project, West intends to bridge the gap between classes – the rich, middle class and the poor.
Under the project, he is building prototypes for affordable prefab homes for poor near his house in Calabasas, California. The dome-shaped structures are inspired by the houses on Tatooine, the home planet of Luke and Anakin Skywalker in Star Wars.  
The news about West's plan to create a housing community that the world could enjoy first broke out last month. West is midway building four domed structures on 300-acre land that he shares with his wife Kim Kardashian.
Also Read: Death Star camping tent to satisfy your Star Wars obsession
The construction is still in progress and West's project is hit with a roadblock. Reportedly, his neighbors have been complaining to the L.A. County Dept. of Public Works about the construction being done in the night, disturbing them.
When the inspectors came to investigate they found some violations in the construction code and Kanye had no property permit. West and his construction manager claimed that the structures are just prototypes and are temporary. But the domes were found to be sitting on a concrete foundation.
Now, West has been ordered to get a property permit by Sept. 15 or else the construction will be torn down. If West fails to provide the permit, the project will be demolished.
Also Read: Kim Kardashian and Kanye West refurbishes their $11m mansion
The domed structures have an opening at the top allowing enough light inside. These homes are about 50 feet high. According to reports, the dome and living spaces will be "dynamic".
Although, his innovative design looks very fascinating. We're not sure if they will eradicate the class differences, but this sure is a new and brilliant architectural concept.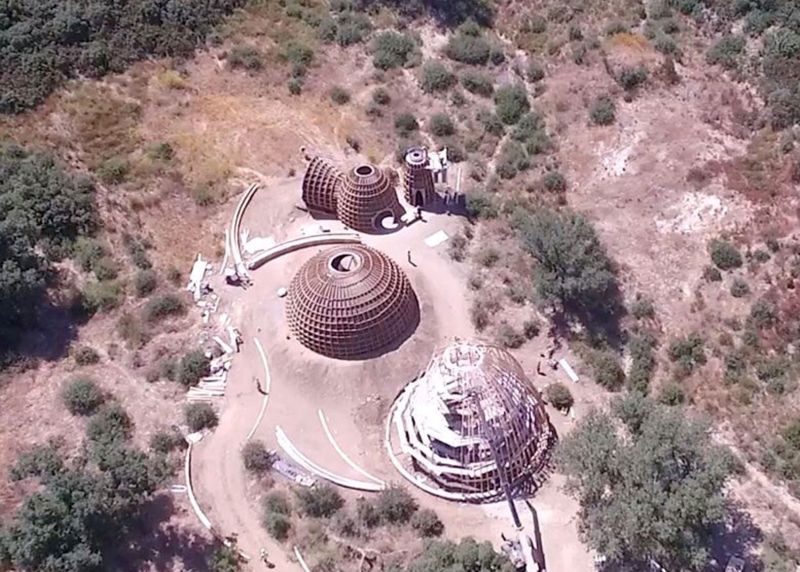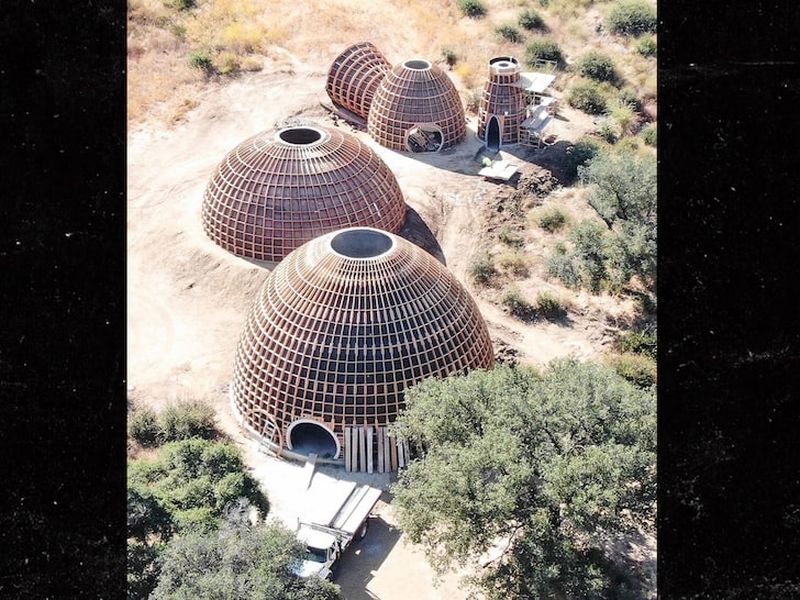 Via Dezeen