The world has stepped foot into the New Year and the craze for tiny homes doesn't seem to come to an end. In fact, with the Covid-19 crisis looming on our heads, staying confined to small places and living off-grid has now become a necessity rather than a leisure activity. This past year we introduced you to multiple tiny houses on wheels. Some of these adorned their posh interior while other boasted their sleek exterior. The Kereru Tiny House is yet another great example of a highly-functional tiny home that will surely grip your interest toward living off-the-grid.
Built by New Zealand-based company Build Tiny, the Kereru Tiny House was actually built as a display model to be showcased at the 2021 NZ Tiny House Expo. However, the show was postponed due to the ongoing virus situation and now the Kiwi builders are putting this little abode for sale.
Just like any other tiny home, the 8m long and 2.4m wide tiny house is built as a modern house with a sleek layout. Built on a detectable trailer that comes with lifting jacks, it is a perfect off-grid option to make your stay cozy and comfy.
The tiny house features a built-in heating system that powers the oven, stove, and the hot water heater. Not just this, the tiny house is pre-wired for a solar system that can be installed upon request. Add a rain water-collecting tank to the mix and Kereru is ready for off-the-grid adventures.
Moving on to the other features of this stylish yet simple trailer; it features two sleeping lofts, big enough to fit a queen mattress. Both sleeping areas can be accessed via a set of custom storage stairs. The tiny house can also sleep a couple of more people on the sofa bed in the lounge downstairs.
Also Read: The Best Tiny Houses on Wheels in 2021
Inside, one can admire the modern and minimalist décor featuring cabinetry entirely custom-made from high-quality plywood. On one side, it features a kitchen with all basic amenities and on other a living area with plenty of storage facilities.
A bathroom and a washroom are also intelligently incorporated in this lightweight tiny house. Priced at approximately $134,000, the versatile Kereru is definitely a tiny house you should give a thought.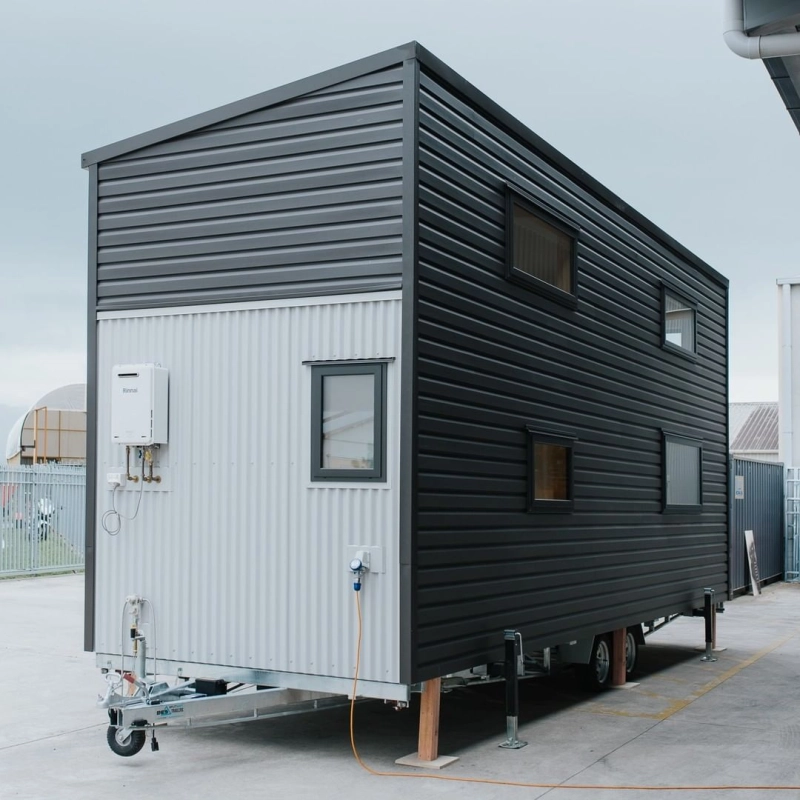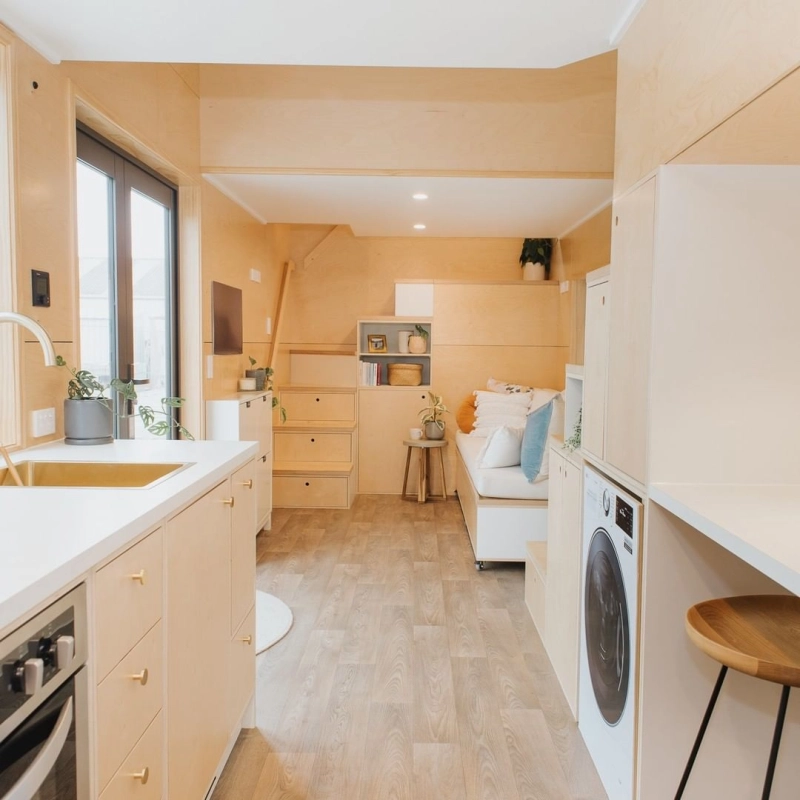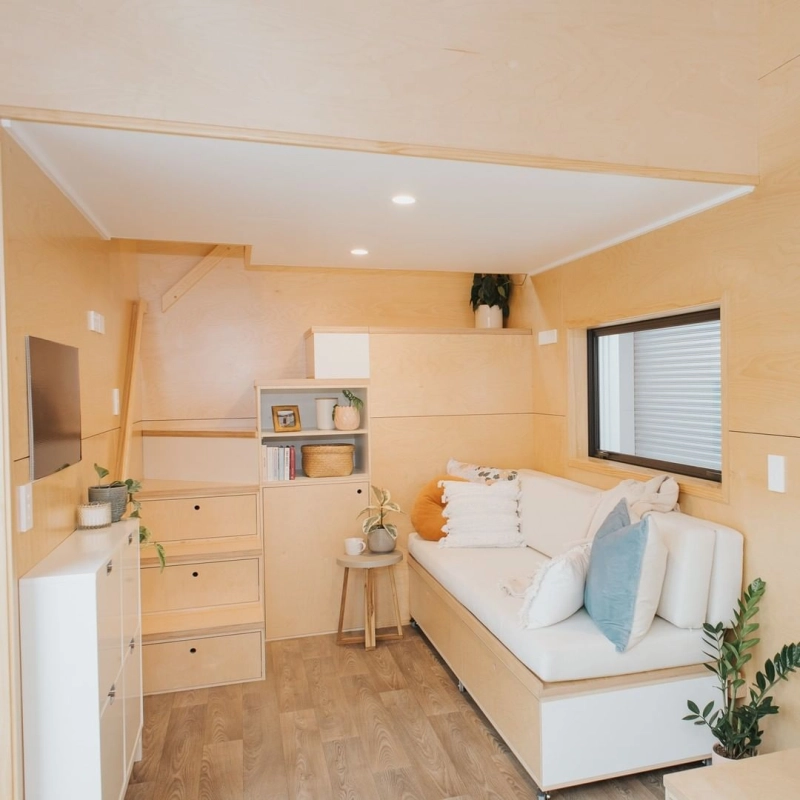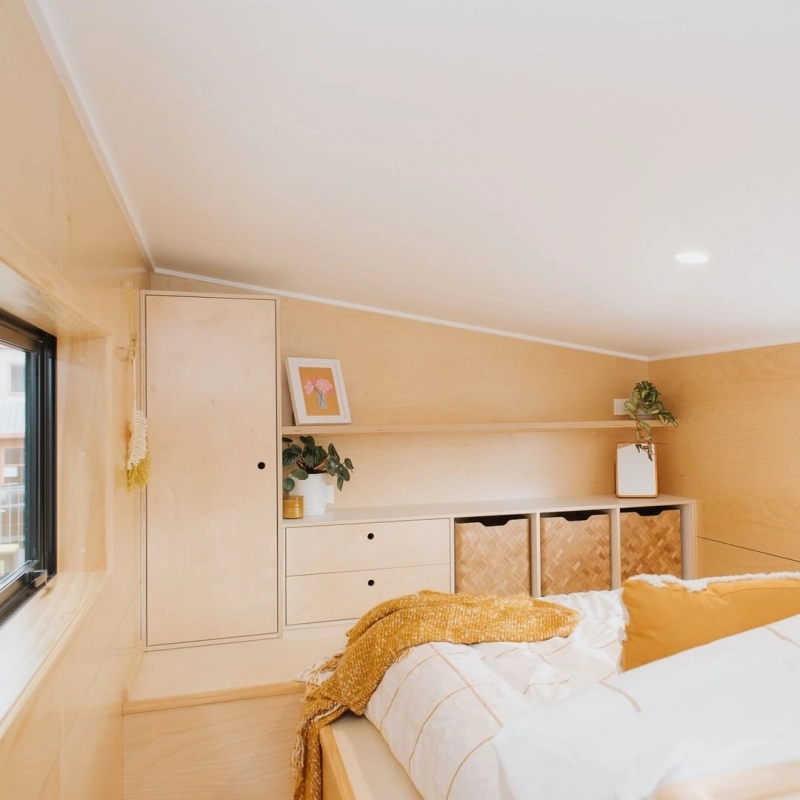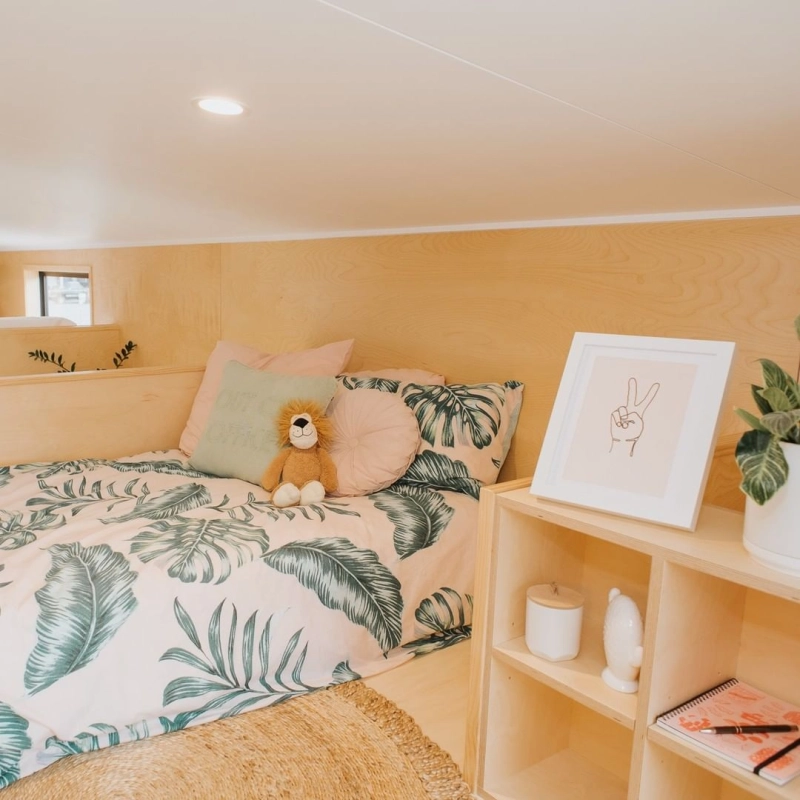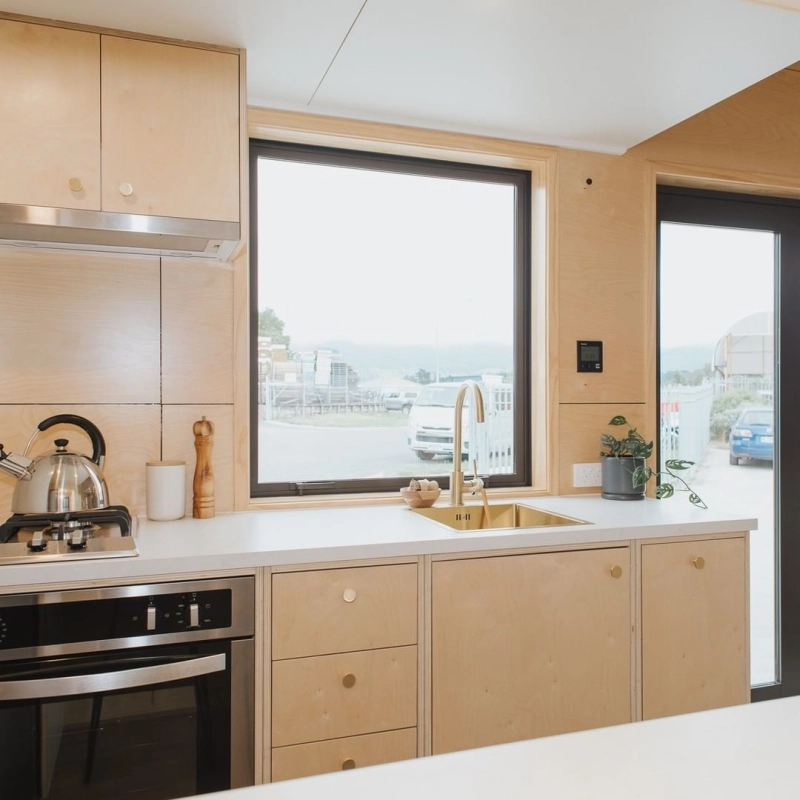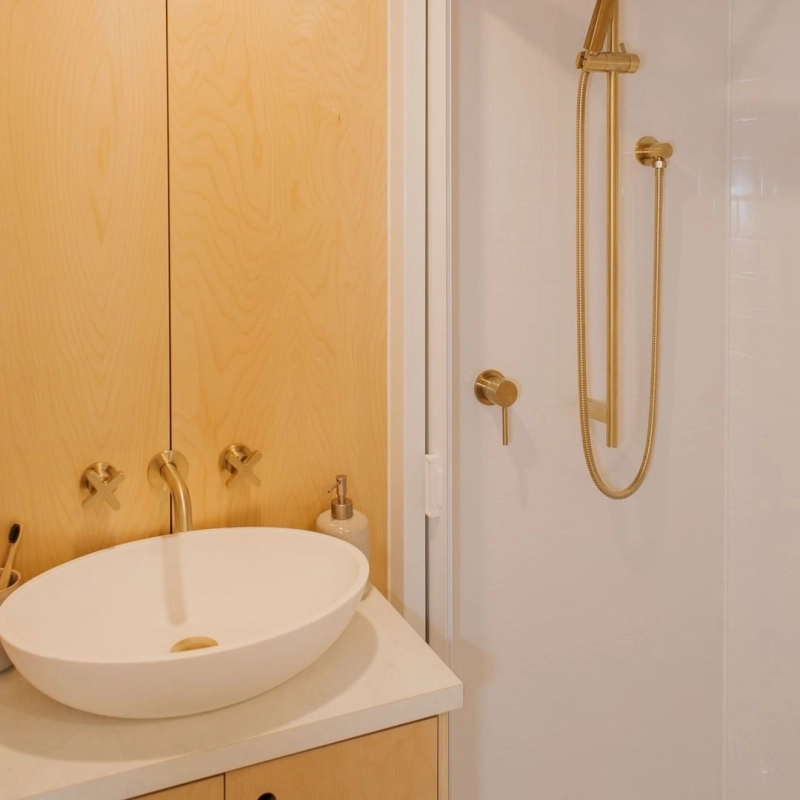 Via: autoevolution