If you are short on countertop space in the kitchen, this wall-mounted microwave designed by South Korean designer Kevin Choi may be a suitable option for you. Unlike standard ones, the biker's helmet-style microwave utilizes vertical wall space, which means countertop is free for other necessary things.
The oven features a drop-down door that requires minimum space to open. It opens up with a push of a button. You first slide out the base on which you have to place the plate. Next, an outer cover completes the product by enclosing the food safely. It even has a translucent screen to view the food inside.
There is a lighted touch control panel on the outer cover to adjust temperature and time, as well as other settings. It is a conceptual microwave oven that can see the light of the day.
Also Read: Quick Look at the Best Smart Kitchen Appliances from CES 2020
This wall-mountable microwave oven is a winner of IF Student Concept Design Award and the Red Dot Concept Design Honorable Mention.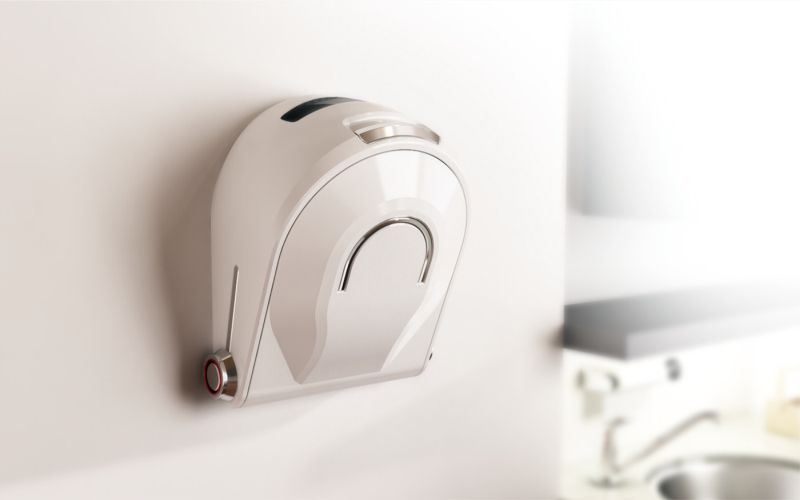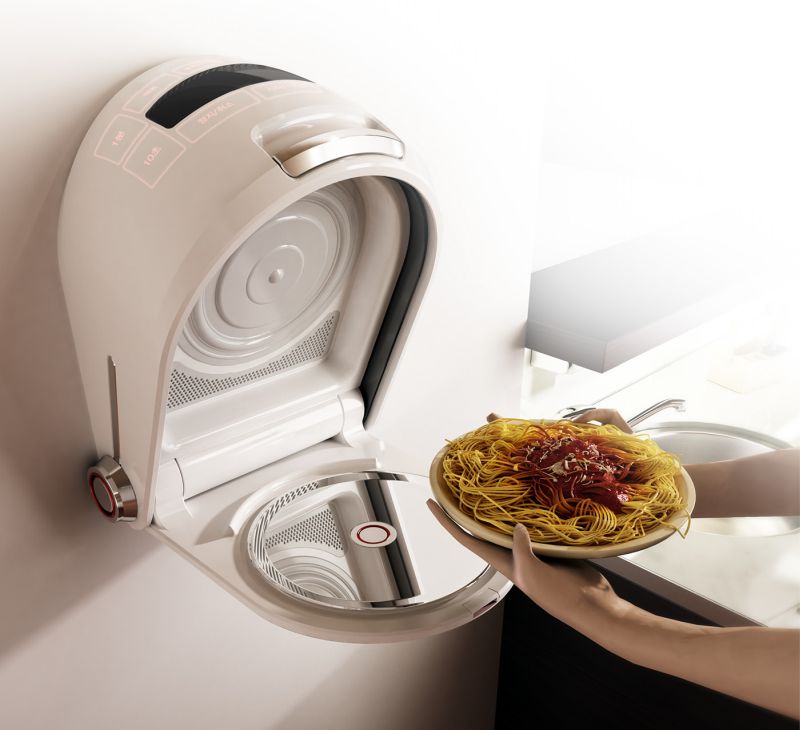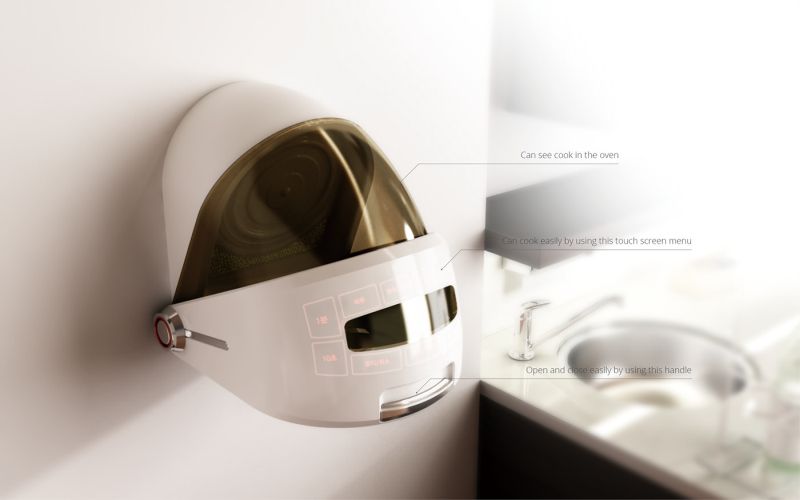 Via: YankoDesign/Behance