Winnie Chui, an artist from Canada has been involved with various art & craft techniques for quite some time. However, her recent passion for 'Needle felting' has taken over. It is so because she can create something awesome looking from her fantasy world. All her creations are unreal but they are so magnificently created that they give the illusion of reality.
Needle felting is an art that involves interlocking of wool fibers with the help of hooked needles. Winnie starts her needle felting art project by photographing the object from all angles. Then she starts forming it out on unspun wool with a special barbed needle by constantly pushing the needle into a bunch of wool fibers. The hooks pull the woolen fibers down and interlock them together.
This process of felting turns the woolen tuft into a denser mass of wool. To add dents or depression in her sculpture, Winnie repetitively stabs the wool with her barbed needle on the point that she wants the depression.
Since she has always been fascinated by dollhouses and antique furniture, she has bounced up with her collection of nine antique styled miniature furniture set. This collection is perfect to be displayed in a shadow box or cube shelves in any kind of interiors.
Also Read: Realistic Miniature Kitchen for Cooking Mini Food Recipes
All segments that the collection features are needle felted, and include Swarovski crystals on the chandelier, a vintage fan, grandfather clock, blue armoire, garden pot, blue couch with two cushions, an armchair with cushion, gramophone and a night panting. Each piece of her design requires hard work of many hours and thousands of stabs with the felting needle before it is completed.
After going through Winnie's collection of needle felting art, we're sure that all her creations displayed will appeal you.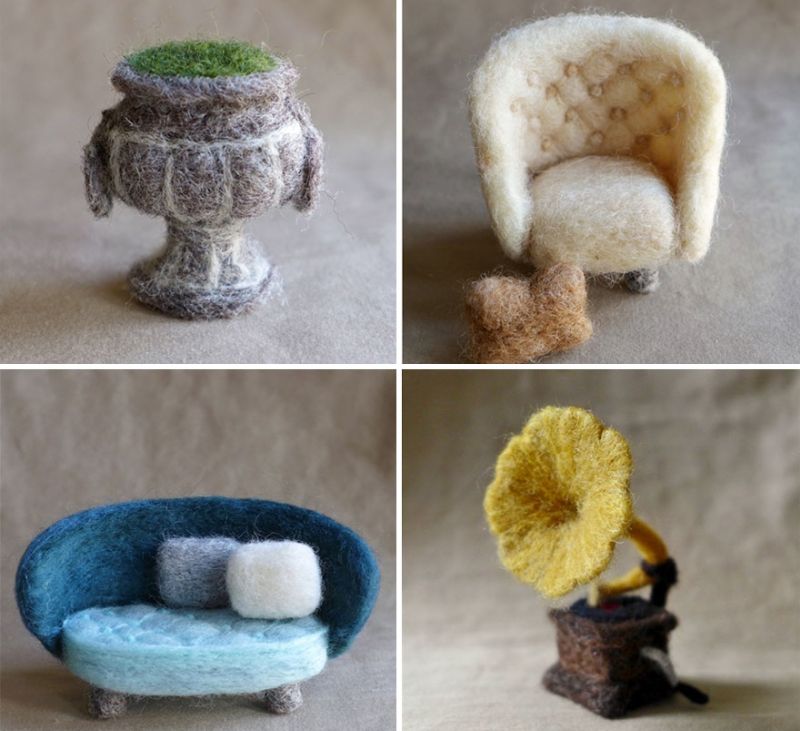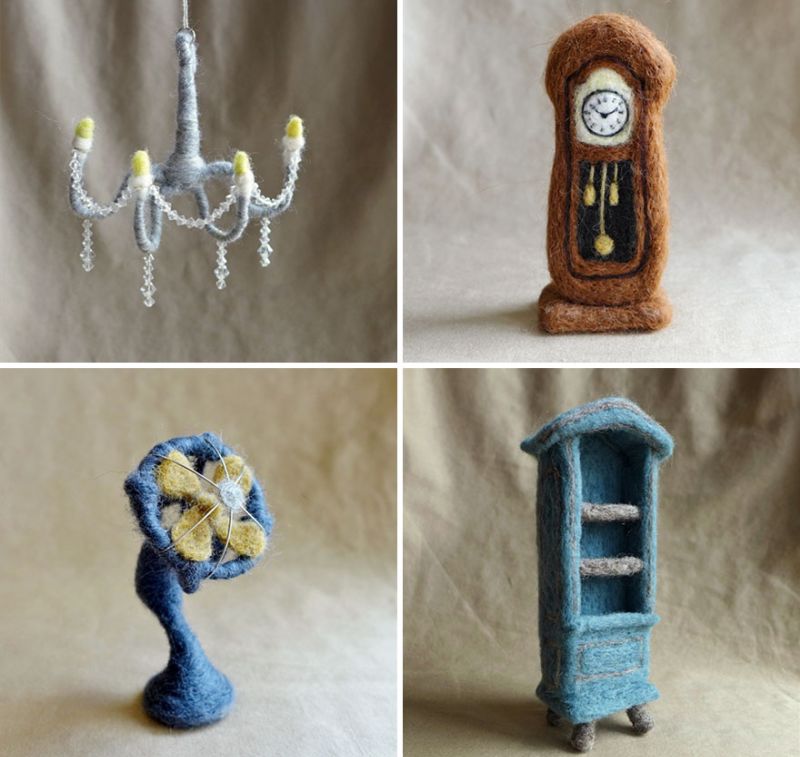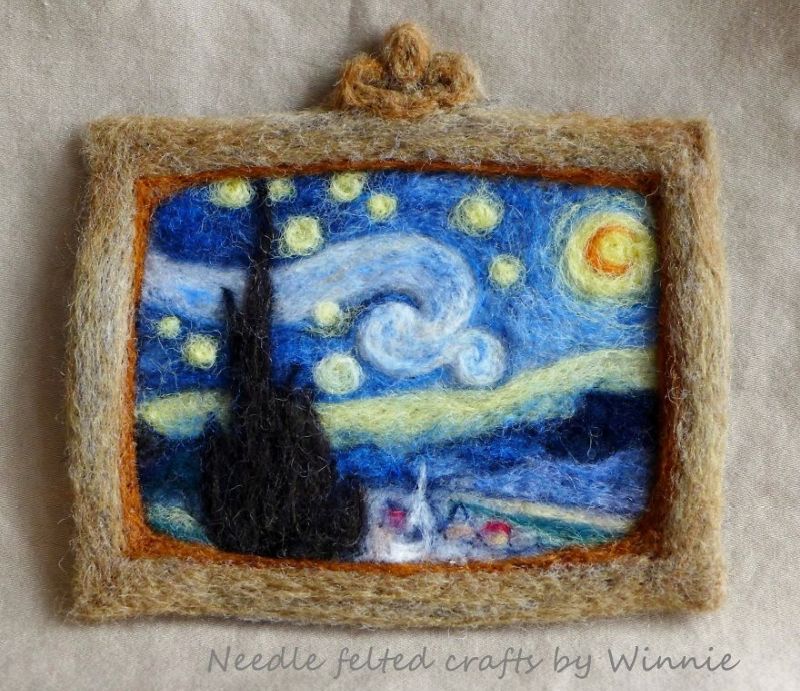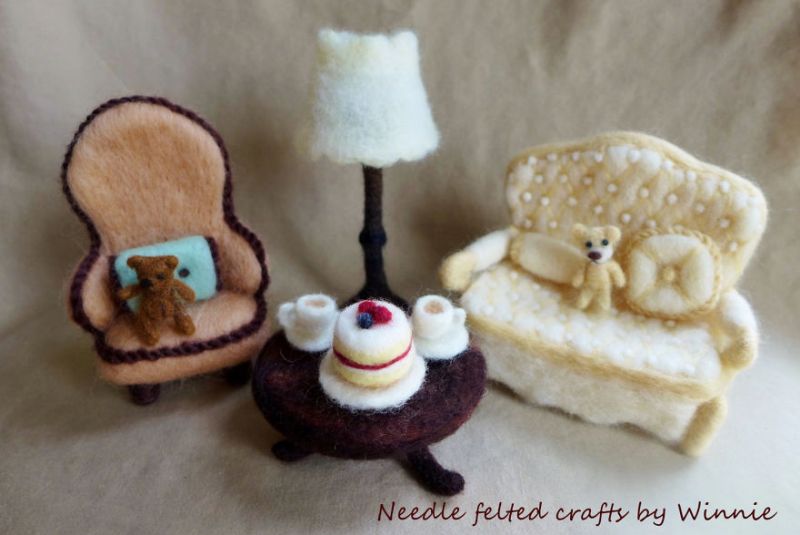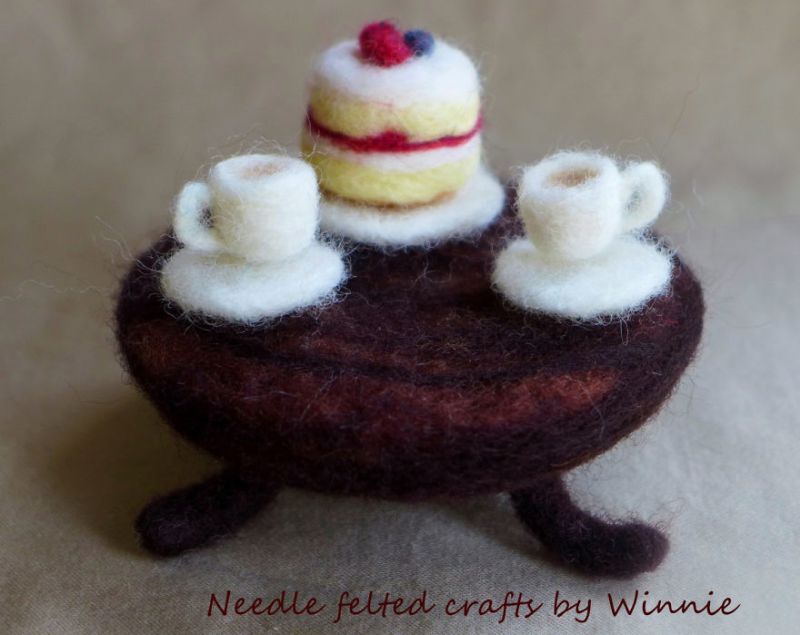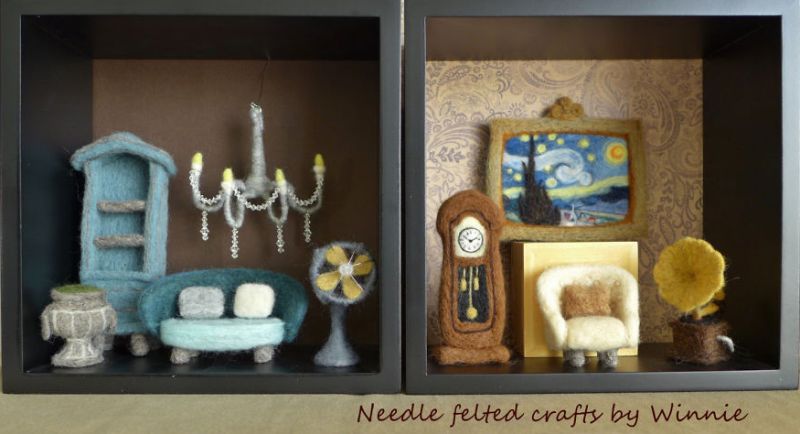 Via: BoredPanda