From outside, Cam's tiny house looks like any other 20-foot-long dwelling built on a double-axle trailer. Finished in blue that blends well with the Shou Sugi Ban cedar, the tiny house would indeed have been a regular dwelling had Cam not etched an artistic touch on it. But we'll get to that aspect later and begin with what's outside.
The tiny house has a deck for al-fresco get-togethers where you can place a sofa, table, or any other furnishing that you'd require for a meetup. A tattoo artist, Cam wanted a home where he could express his style while living in comfort. Consequently, the Kiwi artist designed a tiny house with a striking exterior and a magical interior to fulfill that desire of his.
Featuring a large kitchen, bathroom, a small doggy space, a bedroom with a high ceiling, and a lounging area, the tiny house is complete in itself. But what makes the tiny house stand out is the artistic touch Cam splattered throughout the dwelling. The contrast between visually stimulating art and the plain walls is perfectly balanced. The beautiful plants exhibit a restful, heartwarming vibe while the meticulously done window placement turns the entire home into a stimulating and light-filled space.
You enter straight into the spacious living room. Featuring a couch, the living room is ideal for binge-watching your favorite programs on the artwork frame TV on the wall. Adjacent to the living room is the kitchen of the tiny house that's compact yet fully functional. It features all the appliances, barring a full-size oven. With plenty of bench space, it allows users to do meal prep and accentuate the whole cooking experience.
Cam has also built a small space for his dog underneath the kitchen countertop next to the cabinetry. There is a small opening for the pooch to get in and out of the house. The windows in the kitchen are quite expansive and allow plenty of light to penetrate inside.
Also Read: Interview With D'Arcy McNaughton, Founder of Acorn Tiny Homes
Then we have the bathroom of the tiny house that features a full-size shower, washer/dryer combo, toilet, and a full-size vanity. The sleeping loft of the house can be accessed via the living room and has a double bed, folding table, and a decent amount of storage to house other essentials.
The tiny house features a hammock that hangs above the living room and can be utilized as a second area to hang out. Overall, it is a wonderful layout that is functional and gorgeous.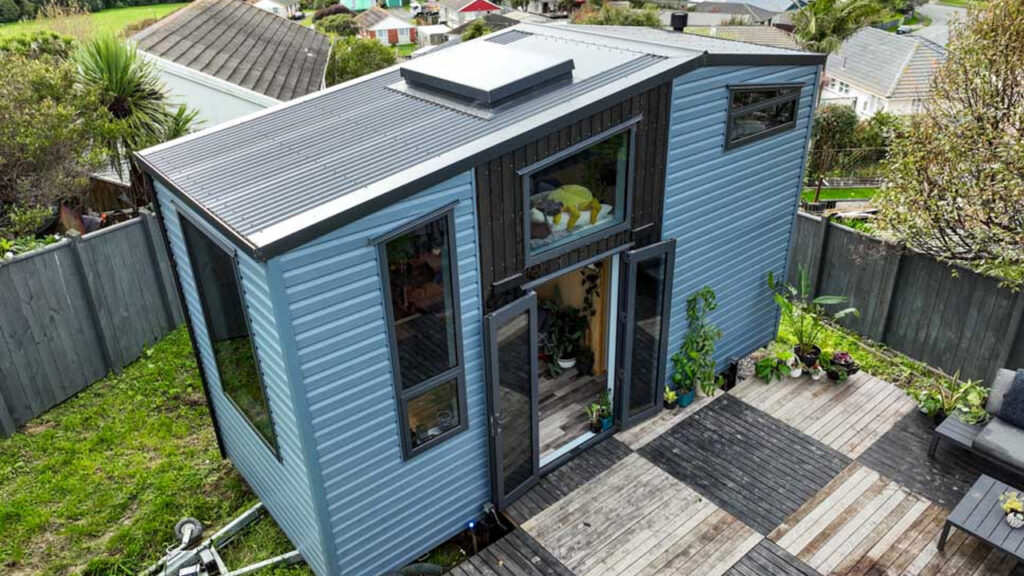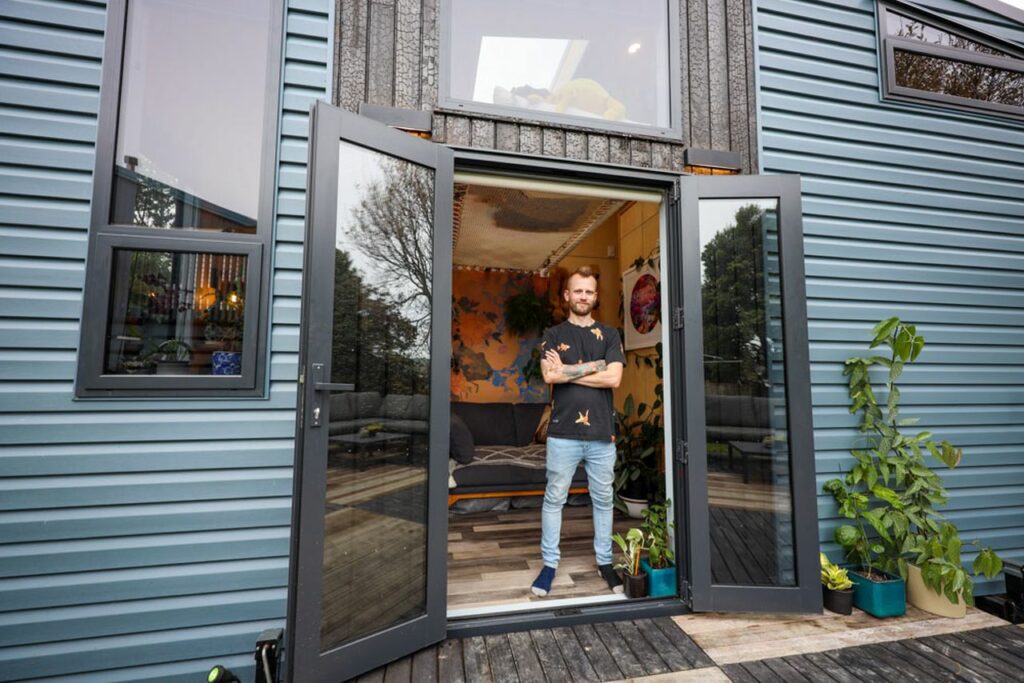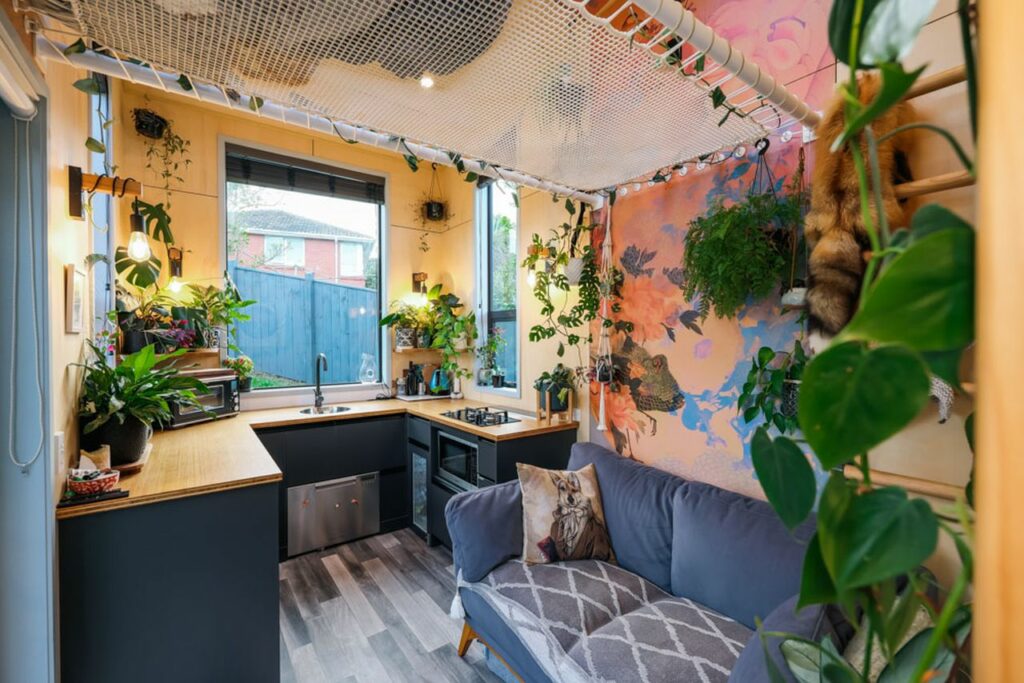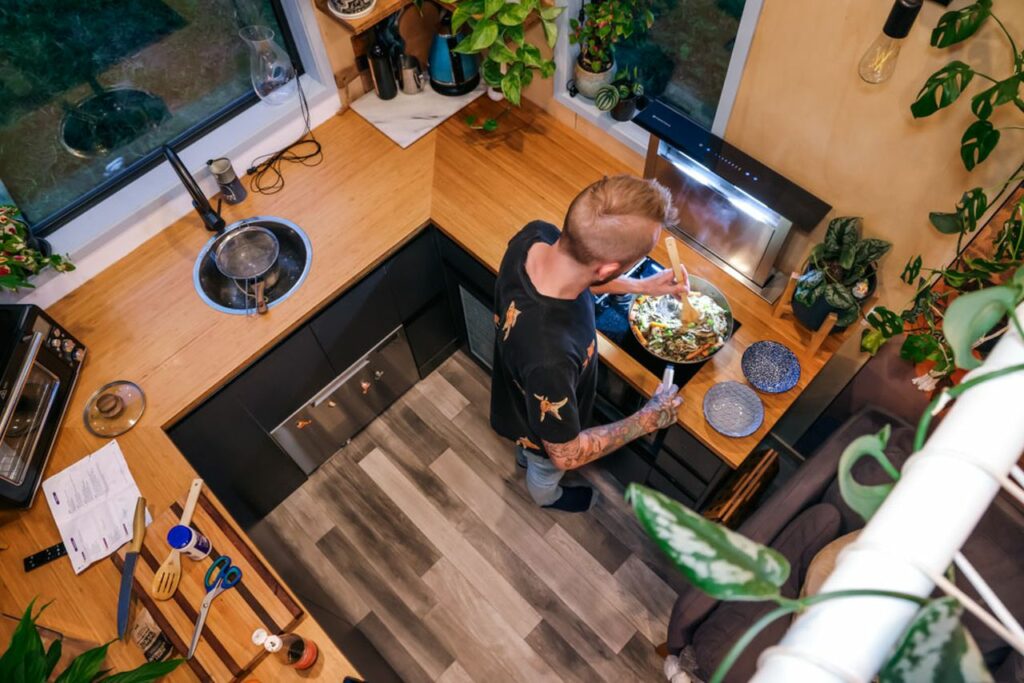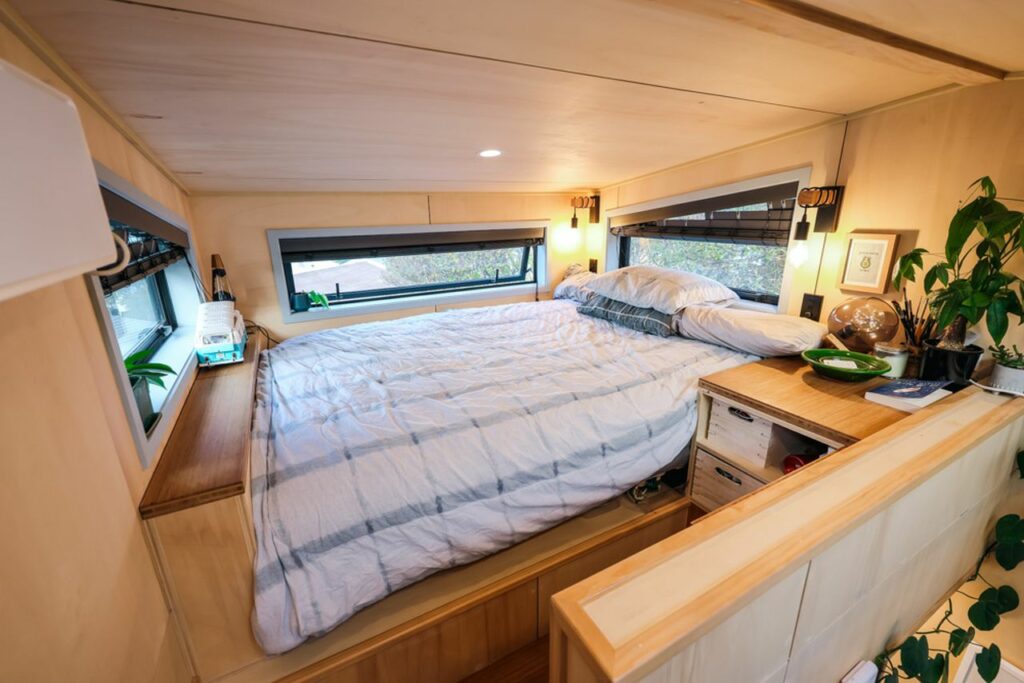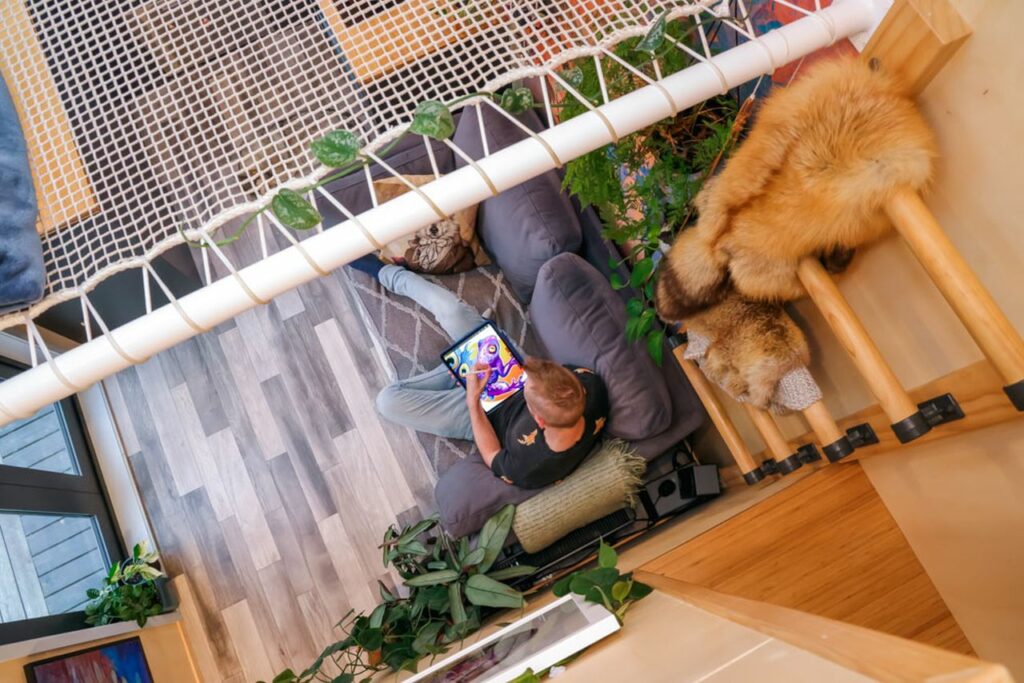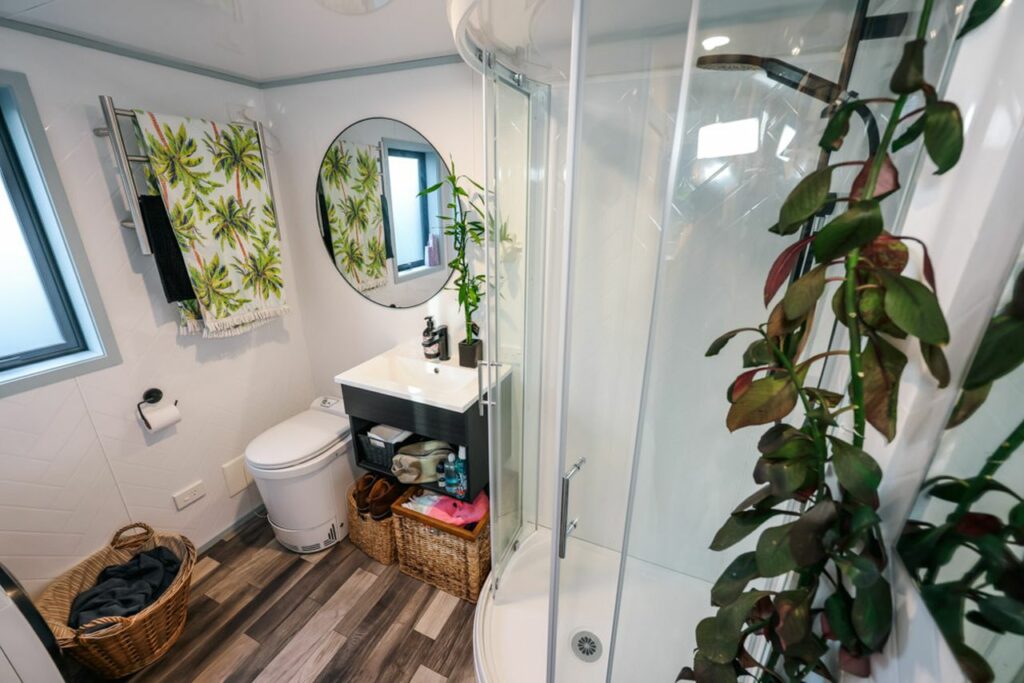 Via: Living Big In a Tiny House