For all us bathroom singers and ones who like listening to music while bathing, Kohler has introduced the Moxie, a showerhead integrated with a Bluetooth speaker. Moxie features a wireless speaker attached to the showerhead with the help of a magnet. Powered by a lithium battery, the speaker offers good seven hours of playback (almost a month of bathing time) before it requires a recharge. The speaker can be easily removed from the showerhead to charge using a USB cord.
It has an on/off button and also has a light that indicates when it's paired or when it needs to be recharged. The user can control and manage the music played by the showerhead with the help of a smartphone or MP3 player (which if isn't waterproof, should be kept away from water). There is no word on the price of the showerhead yet, so all the inquisitive may have to wait a little longer before they can have the shower playing music during their bathing rituals.
UPDATE: You can buy Kohler Moxie Showerhead right away from Amazon for $118.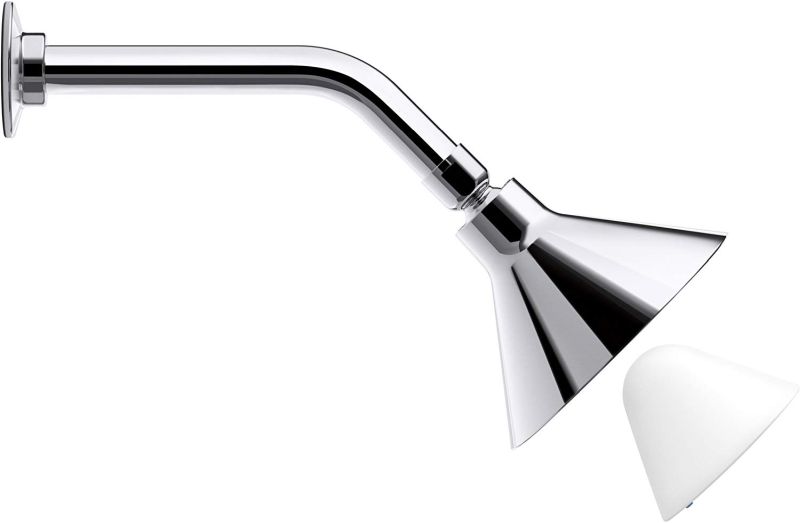 Via: Engadget