Creativity knows no boundaries and can take inspiration from anything. At the Milan Design Week 2019, a range of the world's first lunar surface inspired laminate furniture was launched. Kolho is a series of tables and chairs formed of right angles and serpentine forms. The texture is derived from the images taken by NASA's Lunar Reconnaissance Orbiter in 2009.
A collaboration of the award-winning design house Made by Choice and Formica Group with renowned artist Matthew Day Jackson has created an innovative texture inspired from the actual scene of moon's surface.
The multimedia artist has been using Formica in his artworks for a long time and while he was in Finland last year, he visited a factory out of curiosity and coincidentally met the founder of Made by Choice there.
They discussed and decided to work on a range of furniture which would be made of Formica laminate designed by Jackson. They named this collection Kolho because it is the town where they met and conceived the idea of this unique design.
To create this series, the Formica Group developed modified steal press-plate to build a textured laminate of 0.08mm in-depth, which is a scale representation of the far side of the moon. Kolho's debut coincides with the 50th anniversary of Apollo 11 landing.
Also Read: Harow's Apollo 11 Table inspired by the 1969 lunar mission
Apollo 11 wasn't the only inspiration, the weird yet fascinating design of the chairs was also inspired by Greek mythology. The flat surface entwined with curvy limbs of the chair is a representation of the entangled and opposite behaviors of the Greek God Apollo and his brother Dionysus.
According to the artist, the tables and chairs are sculptures that display dining as theater. They create a space to share and create stories, with a Formica surface which promises to always wipe clean. These pieces of furniture are quite unique and assuredly would add to the aesthetics of any place.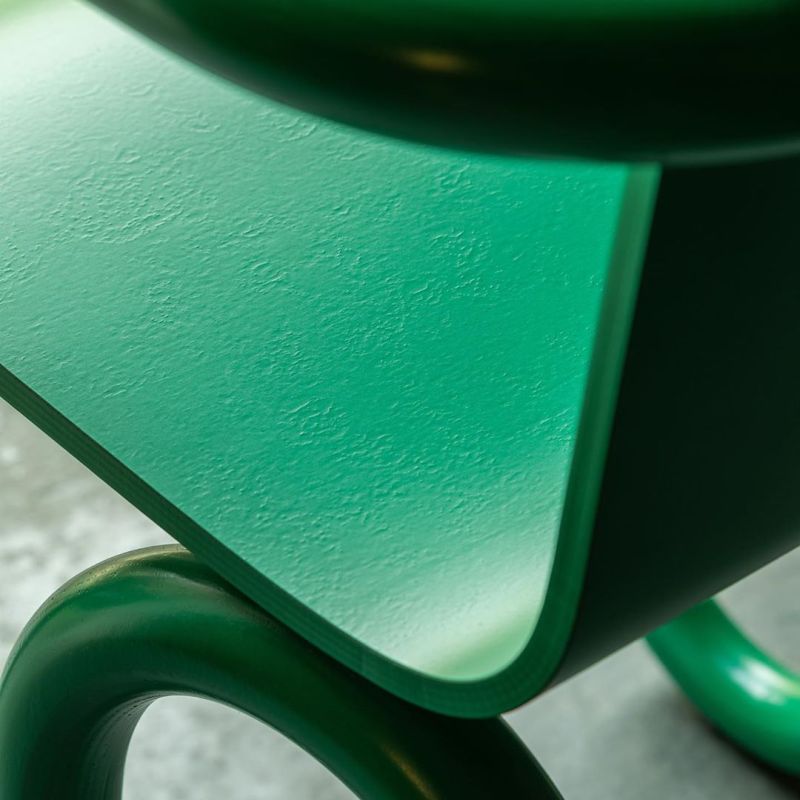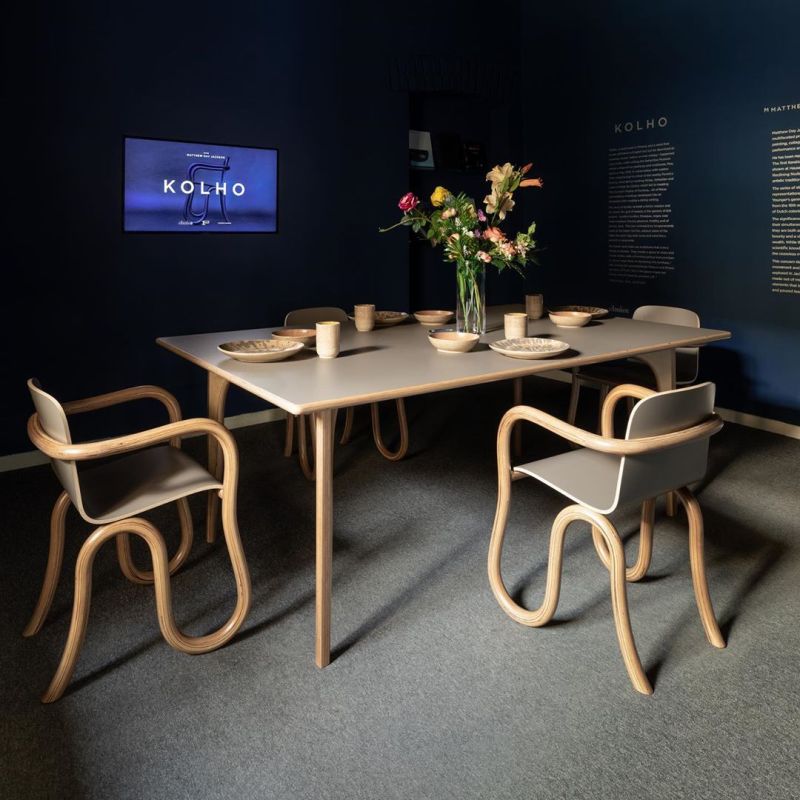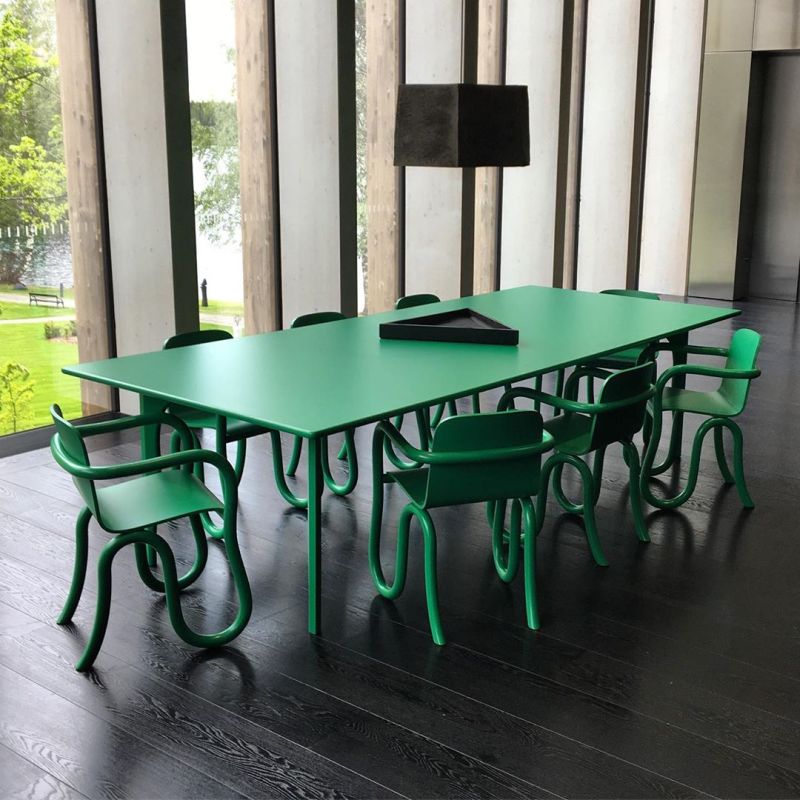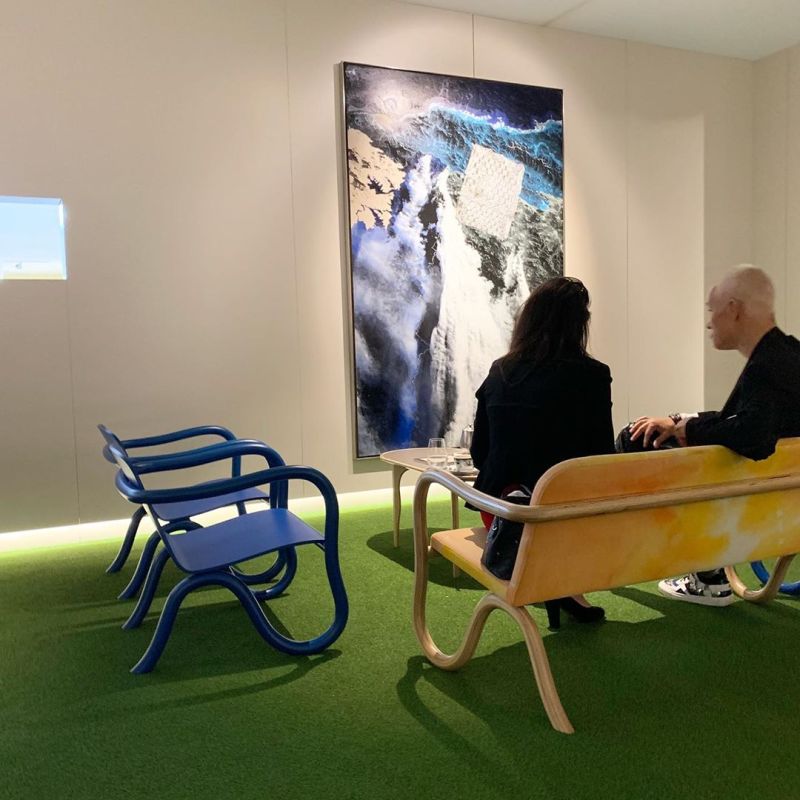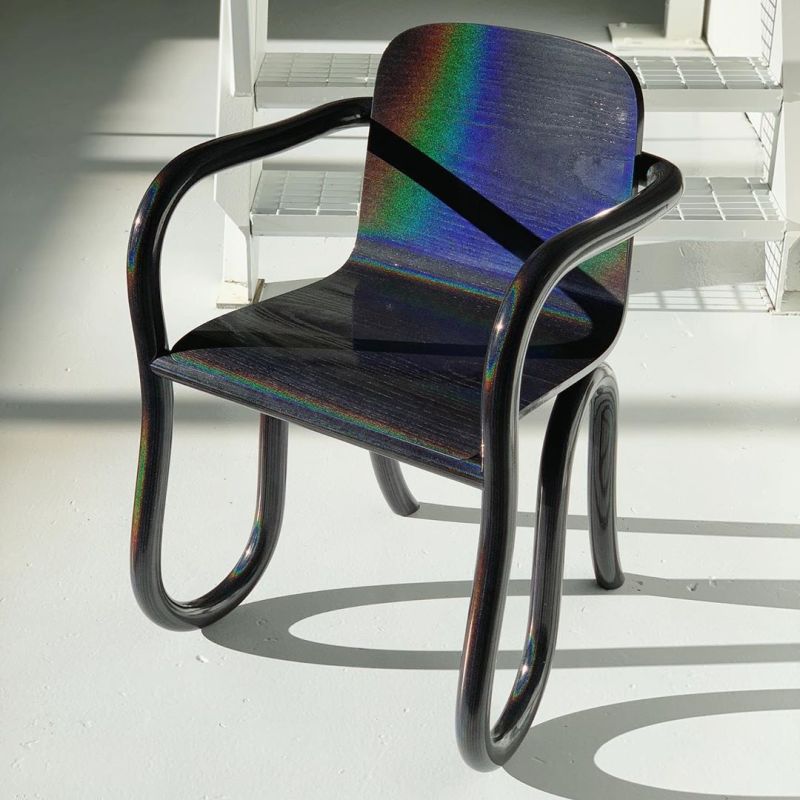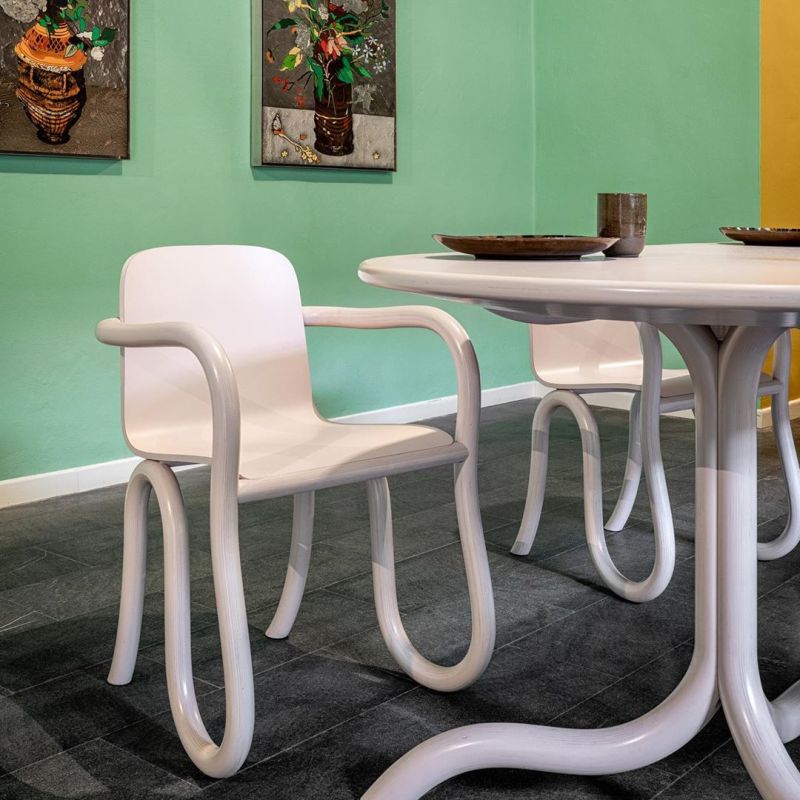 Via Interior Design