American builder Abodu and UK-based design firm Koto Design have collaborated to create a prefabricated tiny house dubbed Koto x Abodu. This unit can be built off-site within a fortnight before being transported by truck to the backyard of your house.
Infused with modern Scandinavian design, the modular unit encompasses 495 sq. ft. of living space. The compact layout of Koto x Abodu features one bedroom and a bathroom, an open-plan living room and dining room, and a gallery kitchen.
The house features natural timber facade, standing-seam metal roof, cathedral ceiling, dual-pane windows, and fiber-cement siding. High-efficiency, dual-pane windows allow plenty of natural light to enter the house all day long. It has a floor-to-ceiling glass entry door that slides to allow the interior of the home to connect with the outdoors.
Also Read: This Prefab Tiny Home can be Shipped to Any Desired Location
This tiny home is packed with space-saving hacks and storage units. The built-in lounge bench in living area has plenty of hidden storage under it, the kitchen cabinets take advantage of high ceilings, and the bedroom has extra-large wardrobes.
The house is equipped with waterproof hardwood flooring, LED lighting, mini-split air conditioner and heating system, smart thermostat, white quartz bench-top and back-splash in the kitchen, stainless steel electric appliances, and marble shower walls in the bathroom.
The buyers have an option of different degrees of customization and can choose from various materials, like fiber-cement panels or stucco. Solar panels can also be installed upon request.
Since, the city of San Jose has approved the model in an Accessory Dwelling Unit (ADU), which can be built in back gardens, Abodu is selling the home as an ADU.
The starting price for Koto x Abodu is US$199,000. For now, the prefab tiny home can only be ordered in the USA with guaranteed permitting in California.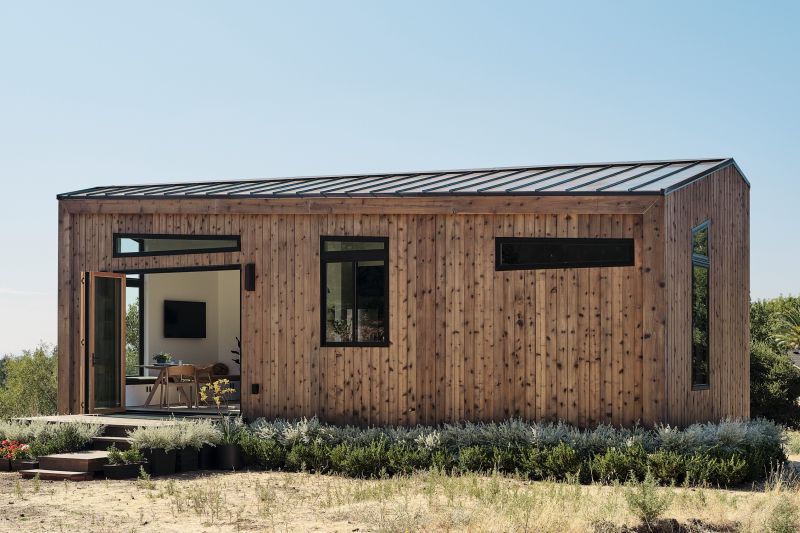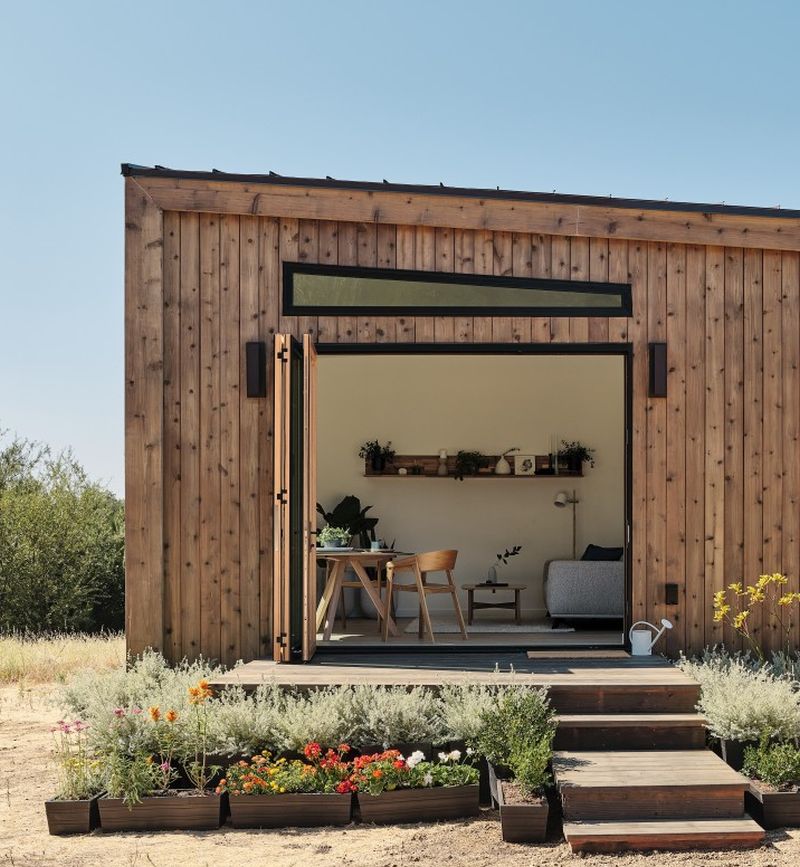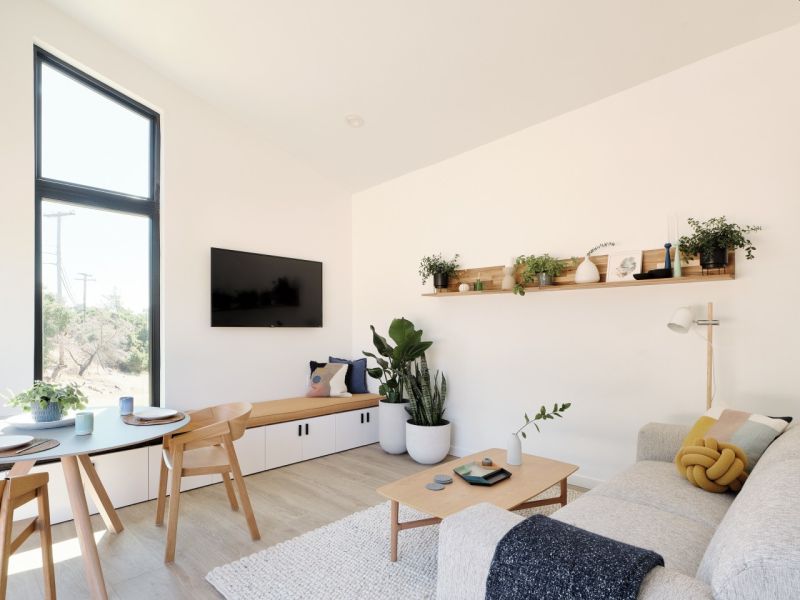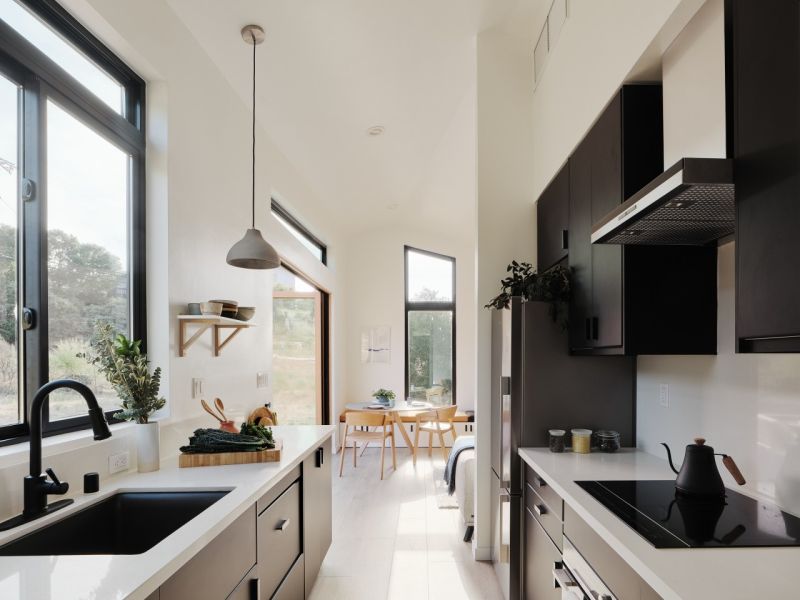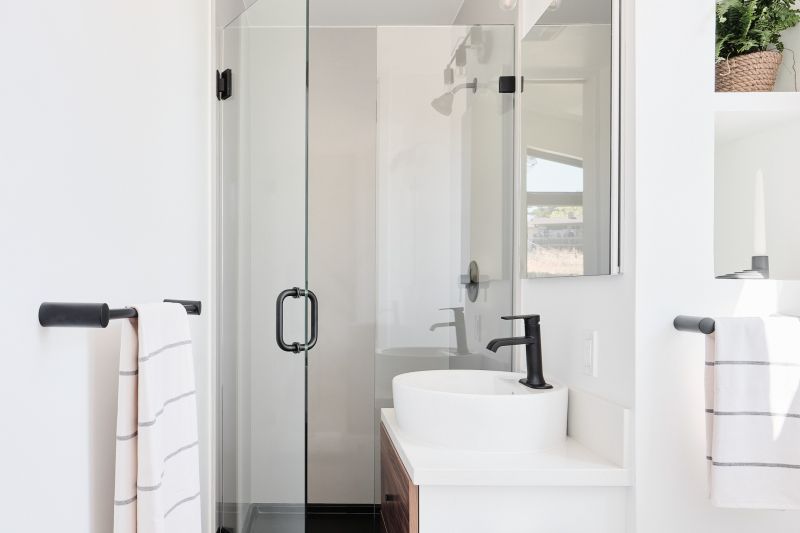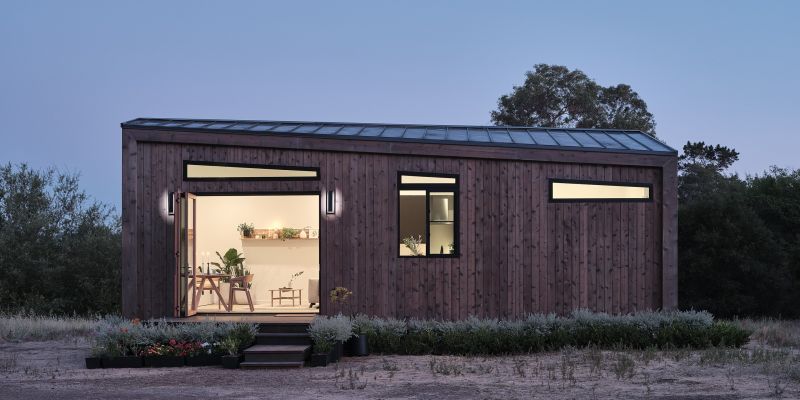 Via: New Atlas