A few days ago we told you about the prefab backyard cabin by Cover that is made from pre-insulated steel panels and is manufactured in a controlled factory environment to simplify the construction process. But if you value your time, then you can order this prefabricated tiny home at any location you want, literally. Designed by Ruzanna Andressa Oganesya, this mobile home can be transported to any location in the world. It is perfect for glamping, renting or using as a tiny addition to your existing home.
With this movable tiny house design, there are no assembling worries and need to hire professionals, thanks to its ready-to-use design. All you need to do is purchase the mobile home and it will be shipped directly to your desired location. Thereafter you can furnish it in your own desired style. Whether you want to go on a camping tour or want a home office or studio, it is a great choice either ways.
This ready-made tiny home fits on a freight liner truck, so it can be shifted from one location to another easily. As you enter inside, there is a spacious lobby and a kitchen alongside. Just above on the mezzanine floor, there is a bed under skylight to let in early morning sun rays and also to enjoy stargazing while lying comfortably. In the sitting area, big glass windows fill the interior space with natural light. And if you want to enjoy the open air, a small deck area is also there.
This tiny home boasts angular design which makes it a compelling dwelling for travelers and for those want to enjoy off-grid living away from the crowded cities. Although, there is no certain information about it till now, but as it is covered all round with glass panels, it seems an energy-efficient mobile tiny home.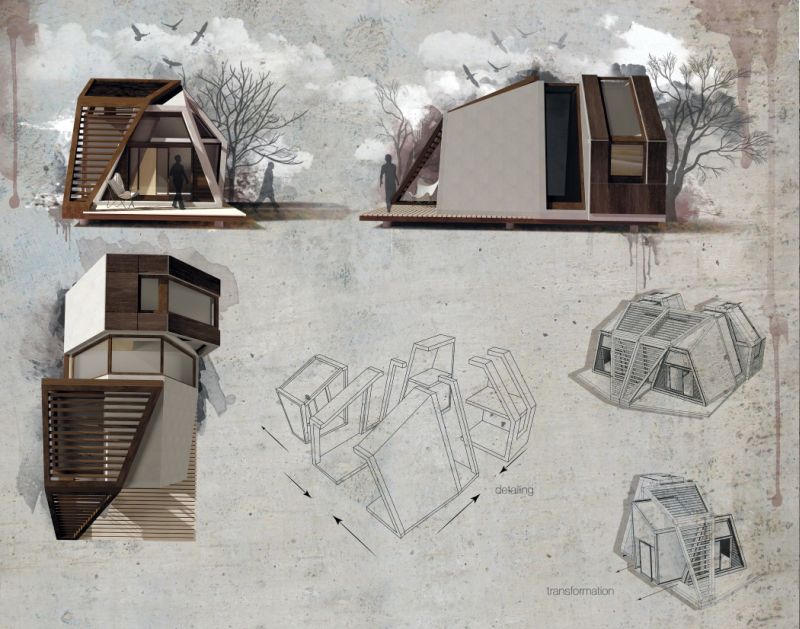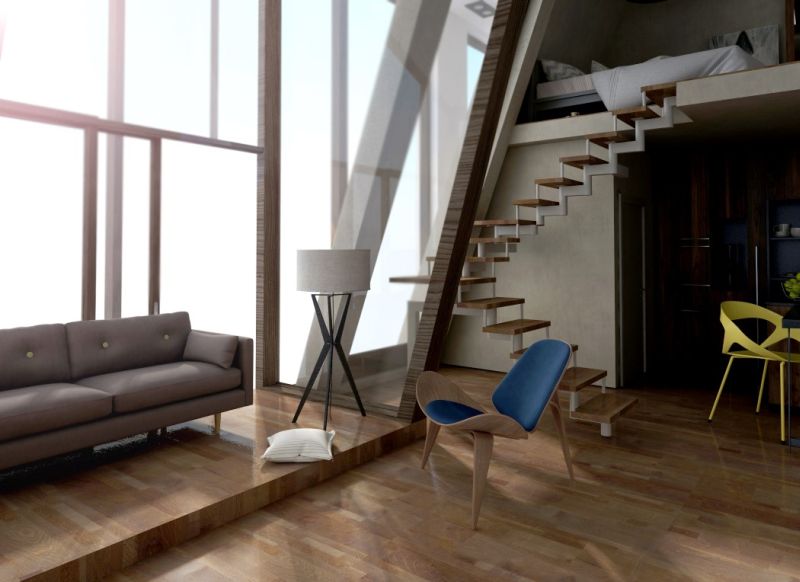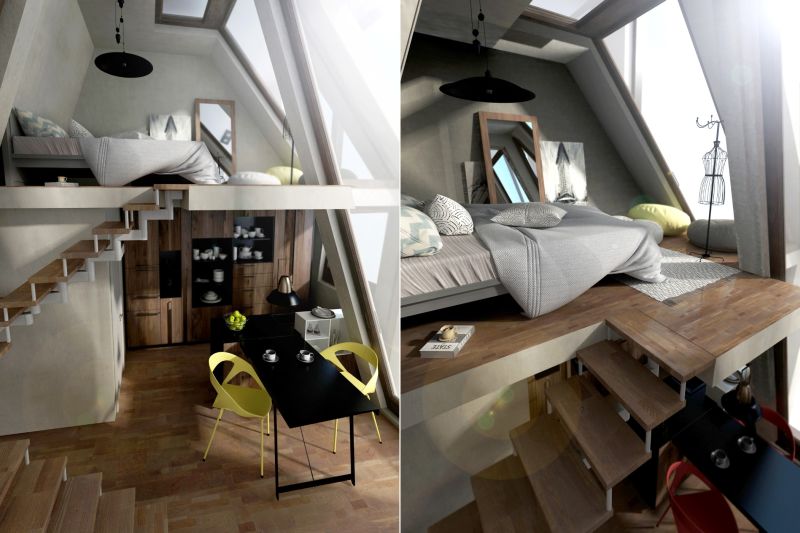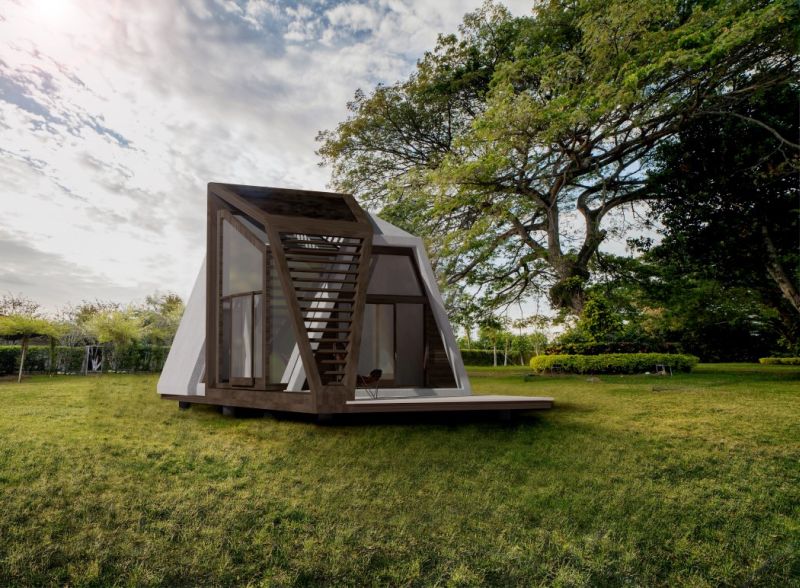 Via: YankoDesign