Even though Halloween is still a month away, but that hasn't stopped Kylie Jenner to start decorating for the spooky holiday. The 19-year-old purchased the Hidden Hills mansion back in May and took Snapchat to show off her $6 million pad turned into a haunted home.
The Snapchat video shows her house all draped with a spiderweb throughout the front yard. We can also see a few creepy skeletons sitting atop the columns on her porch. These skeletons are placed asymmetrically all around the grand entrance.
A zombie is guarding the front door and seems already ready to greet trick-or-treaters. Another highlight of her Halloween house is the huge spider lurking on the roof. The horrifying spider appears to be crawling down toward the porch. Just like Jenner, this arachnid is also waiting, one month early, to scare the hell out of party goers or trick-or-treats children.
If you need the inspiration to creep out trick-or-treaters, here's how it's done.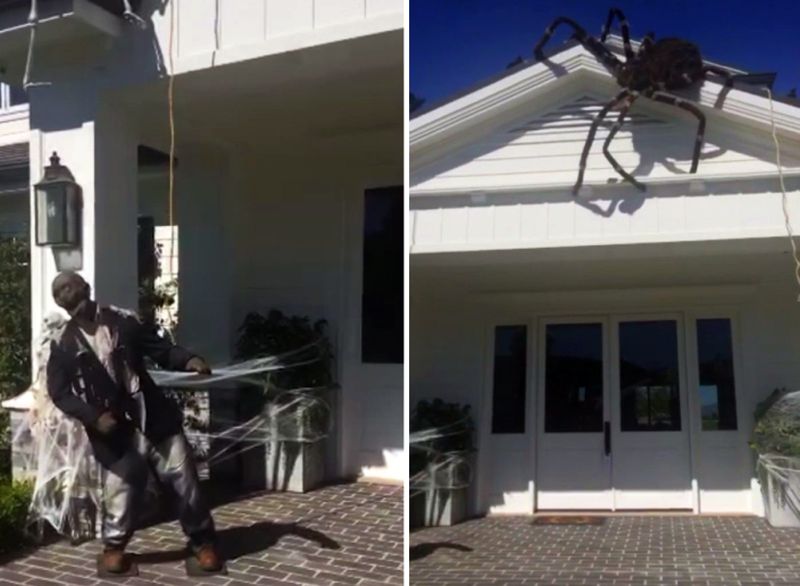 Via: People