Surrounded by the high chains of Andes in the east and Atacama in the south; La Tagua and La Loica are perfect holiday getaways for you and your family. These two compact wood cabins build on a steep hill by the ocean are now available for rent on Airbnb.
Both cabins are built on the Lagunilla hills in Matanzas, Navidad, and are a holiday paradise that you can't afford to miss. The place is a couple of hours' drive from Santiago, Chile.
To make the most of coastal views, the cabins sit on a steep slope offering a panoramic view of the South Pacific Ocean and the Lobera rock mass where sea lions often gather. Croxatto and Opazo Arquitectos designed both volumes with a compact footprint and a vertical orientation. The cabins are named La Loica and La Tagua in reference to the local birds of the region depicting the vibrant flora and fauna of the region.
The cabins are built from recycled oak and are harnessed by a resistant and rustic material that blends with the landscape. Both the cabin features outdoor terraces wading with the interior space. Each cabin comprises two levels. The living room, dining area, kitchen and bathroom are located on the first level, while one can access the bedroom on the second level by a staircase.
Also Read: Canada's Inaugural 3D Printed House is Available for Rent on Airbnb
Both cabins are docked with a limited palette of materials and furnishings and adorned with pale wood used to create a warm, welcoming, and spacious atmosphere. Both cabins were built as small cubes, with their faces opened to seek the views and protect them from the strong wind.
Built on stilts, their large windows will create an illusion of you floating in the sea. Both the cabins are available for rent through Airbnb. La Loica costs about $110 per night, while La Tagua is available for $100, which is a bargain compared to the scenic view you are guaranteed.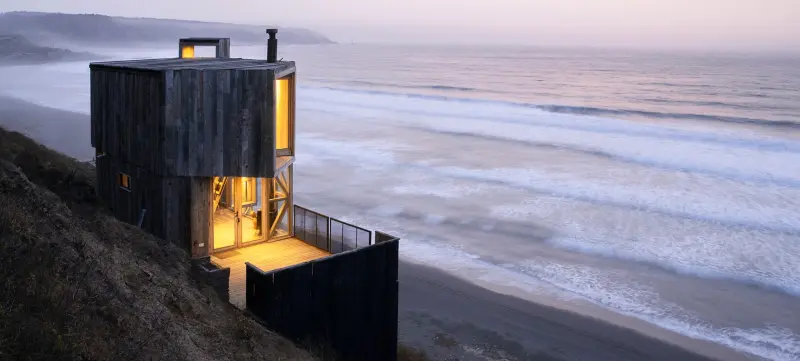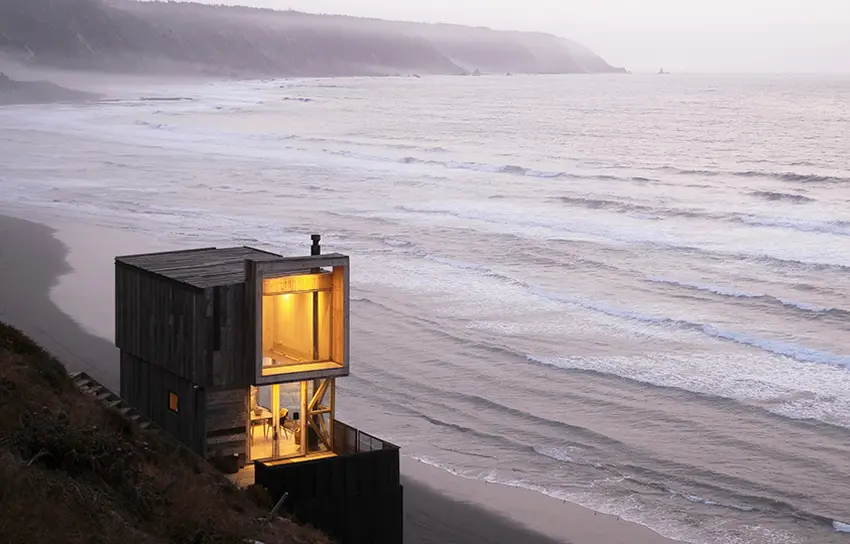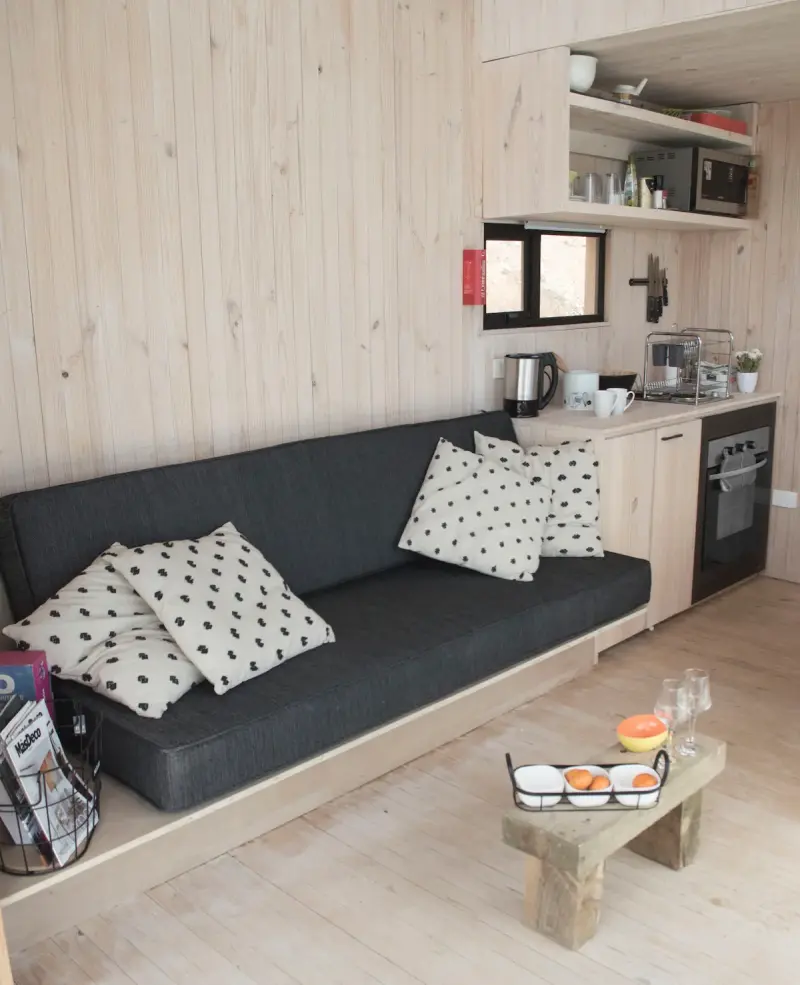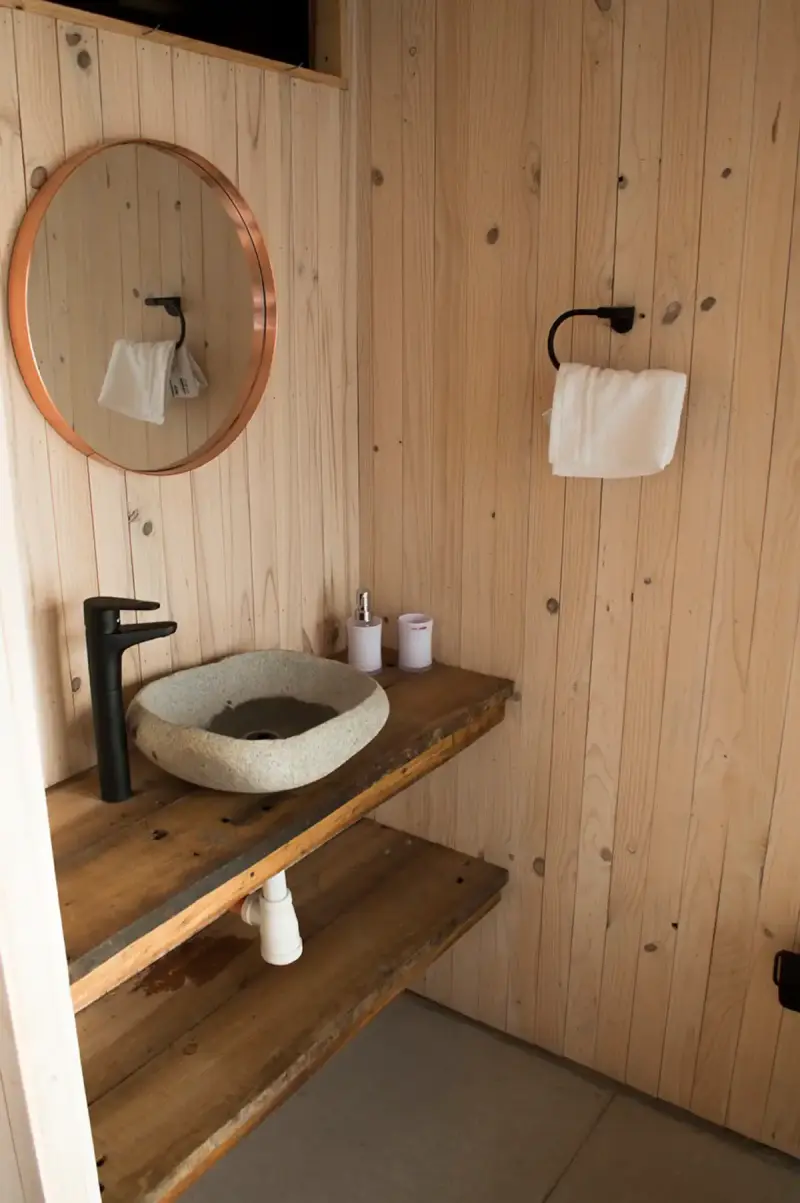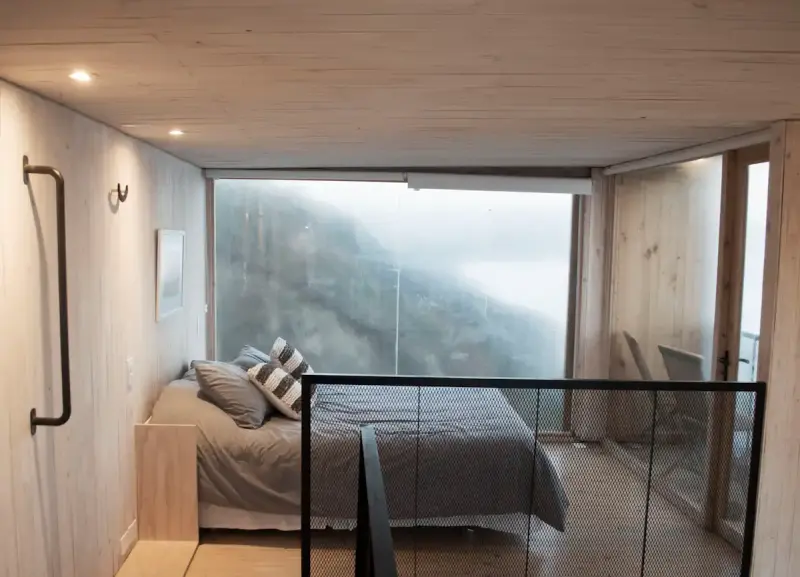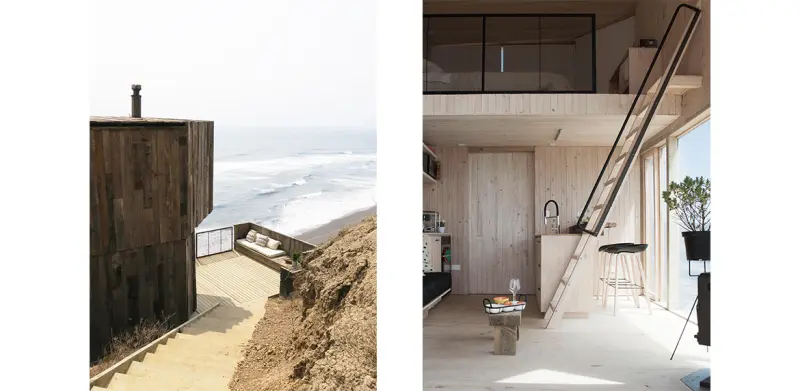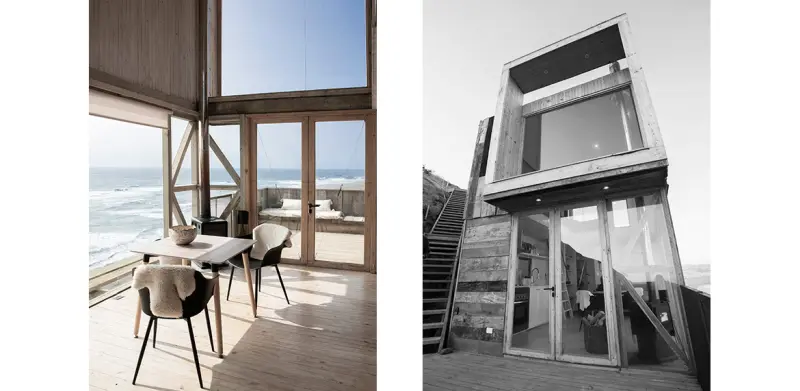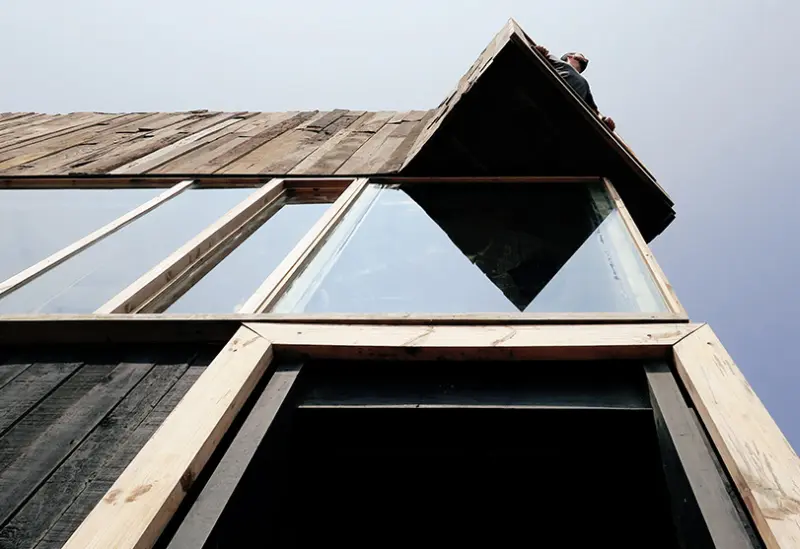 Via: designboom