During Eurocucina at Salone del Mobile 2018, the Italian furniture maker Lago is debuting a unique kitchen island that plays on materials, finishes and compositional freedom. Named Fusion Kitchen, it consists of three blocks in different materials that contrast each other to offer a subtly unparalleled style. The central block is made from aged oak wood featuring a three-dimensional grain, while functional marble blocks on both sides complement the entire kitchen island design.
The central wooden block functions as the base for washing and cooking blocks that are finished with XGlass – a new technology for digitally printing the back of glass to recall texture of marble. With unique finishing lines, the Fusion kitchen island boasts rich aesthetics of marble.
The washing and cooking blocks rest on extra-clear tempered glass legs to appear floating in mid-air.
Also Read: Kitch'T is Modular and Compact Kitchen by Irena Kilibarda
The Fusion by Lago can be configured as a linear or corner-shaped island or wall-mounting model. Different finishes including Calacatta, Marble Grey, Nero Marquiña and Oxi Bronze are also available to match varied design requirements.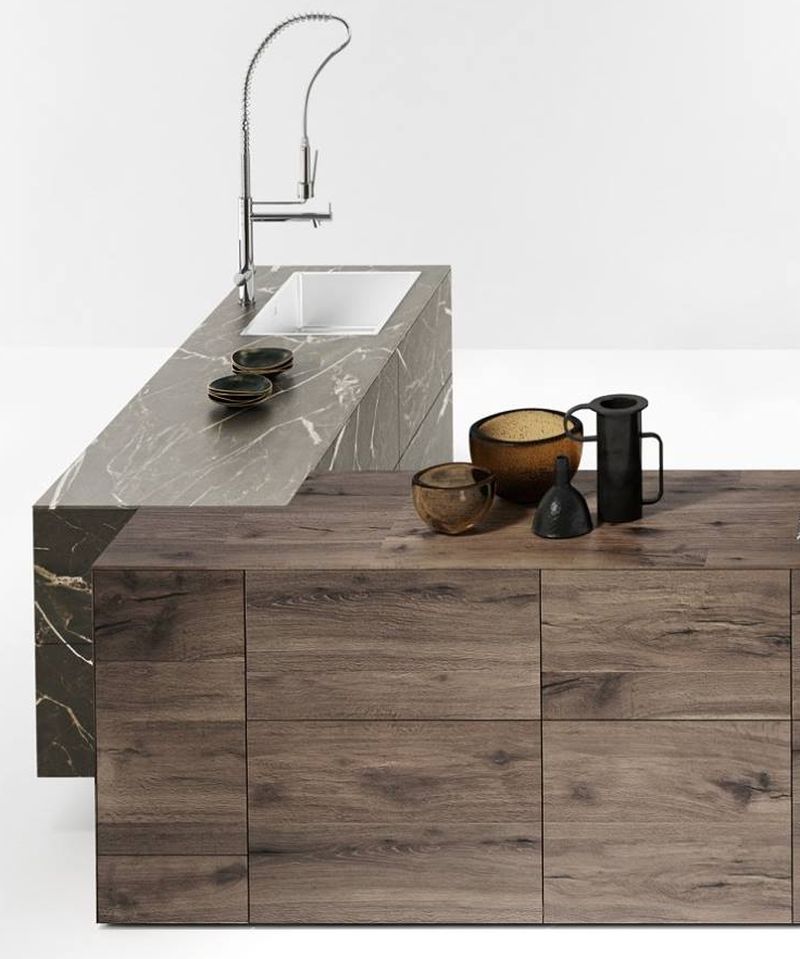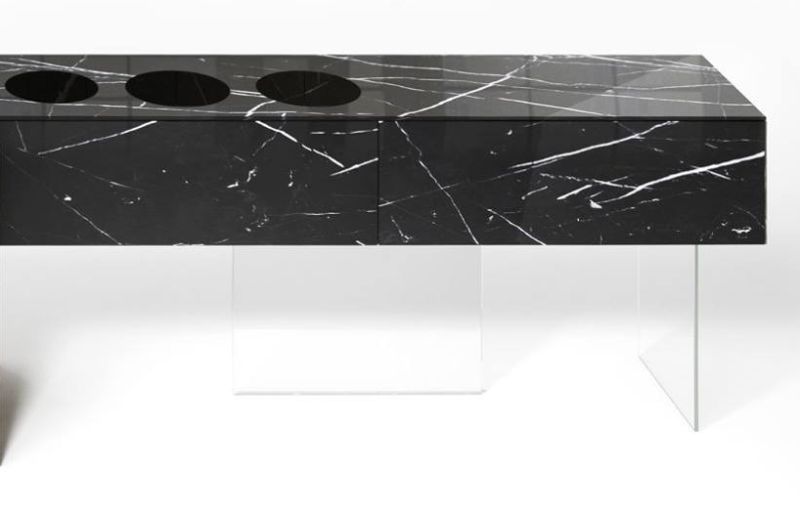 Apart from Fusion, Lago will be exhibiting Bold table with a cantilevered base defying the law of gravity.