Colorado-based Land Ark came into the RV market with two travel trailers providing residents with spacious interiors. The startup is back with another model that aims to provide more in less space. Named Quatro tiny house, it features an all-black exterior design and angled walls just like the previous models. Its name is derived from the 8-feet wide windows with 4-degree angles.
The Quatro tiny house is the smallest model by Land Ark RV. Based on a double-axle trailer, it is 24-ft-long and 11-ft-high. The tiny house has black corrugated metal siding along with closed cell spray for insulation.
The interior is creatively done to include all the living spaces on one floor. It has a tiny living room with a built-in banquette that converts into a sleeper on one side.
The fully-equipped kitchen and bathroom are in the center, while the bedroom is tucked into the other side of the house for optimal privacy. The tiny dwelling has a fold-down Murphy bed that provides additional space for office work, yoga, and other lifestyle activities.
Also Read: Californian Startup 3D Prints Prefab Backyard Studios From Recycled Plastic
The Quatro tiny house on wheels weighs 12,800 lbs. and has a maximum carrying capacity of 1,200 lbs. Emphasized by the high ceiling and expansive windows, this tiny house feels so roomy and can be a perfect vacation rental. It is currently priced at $159,900.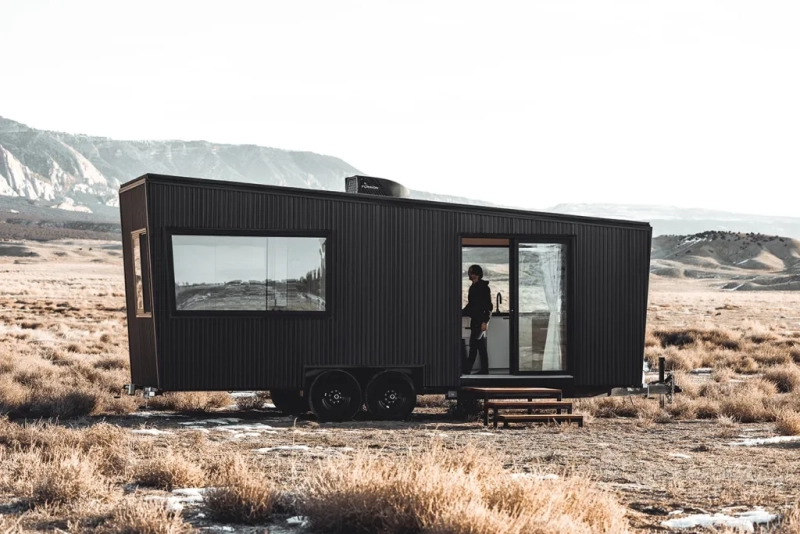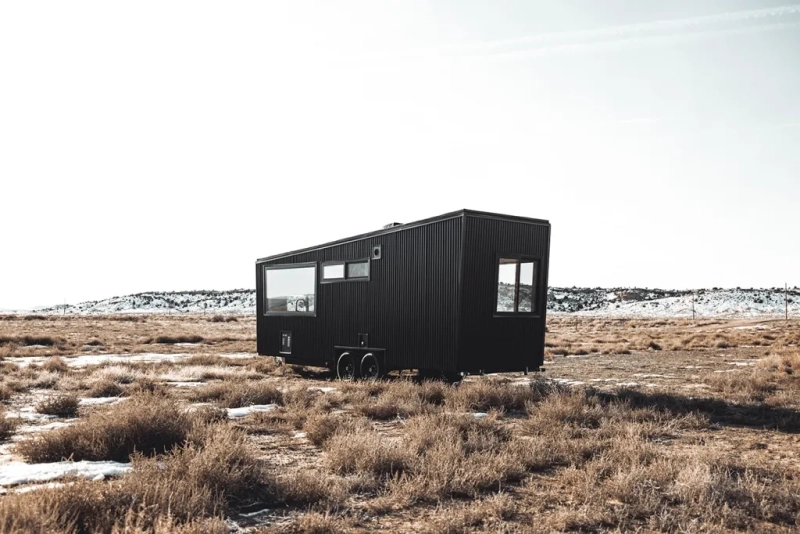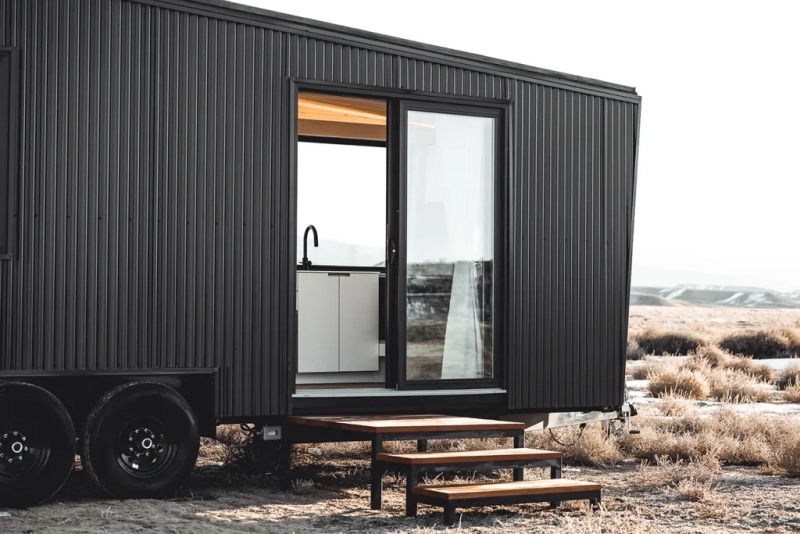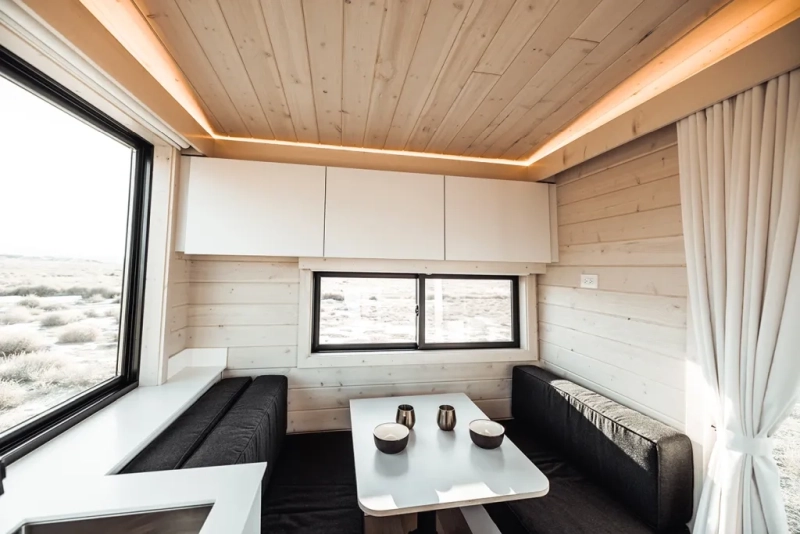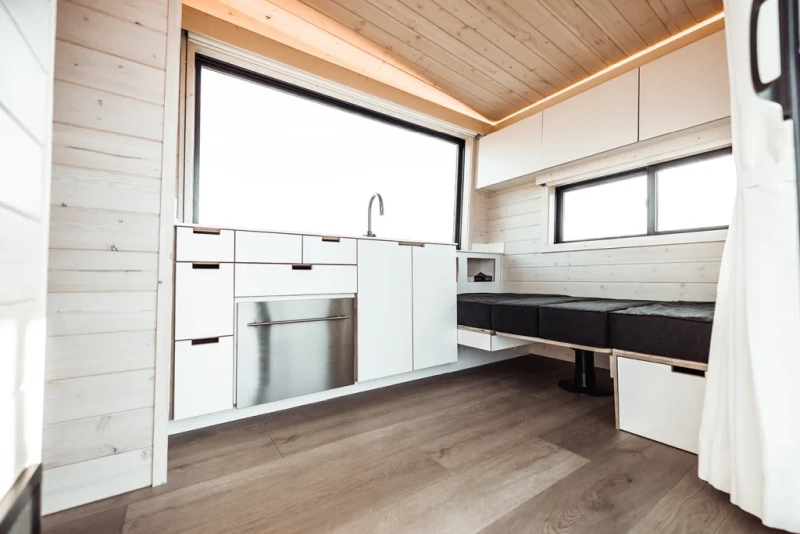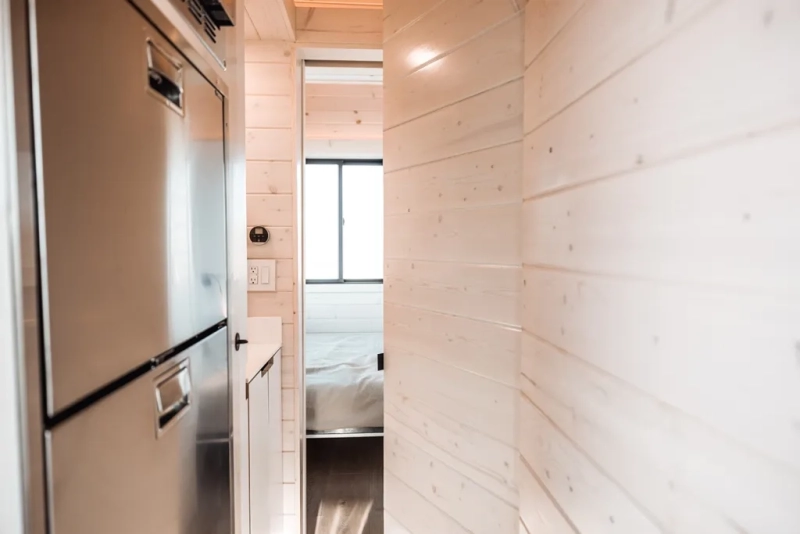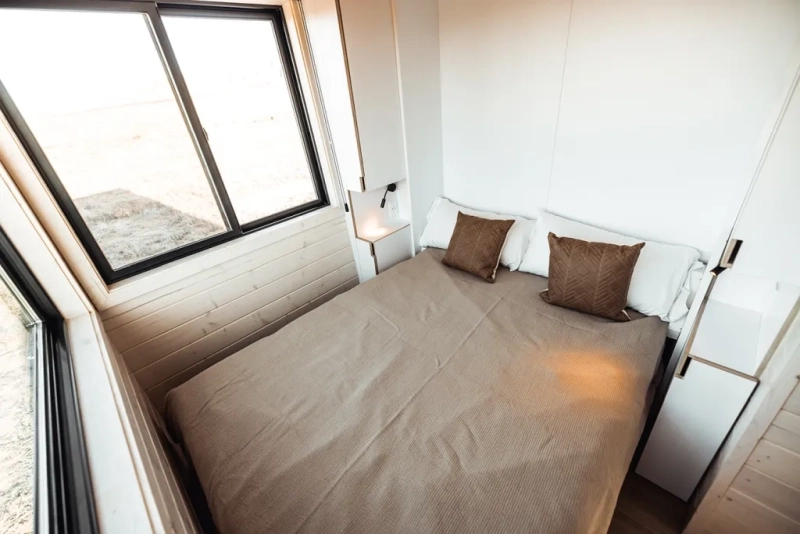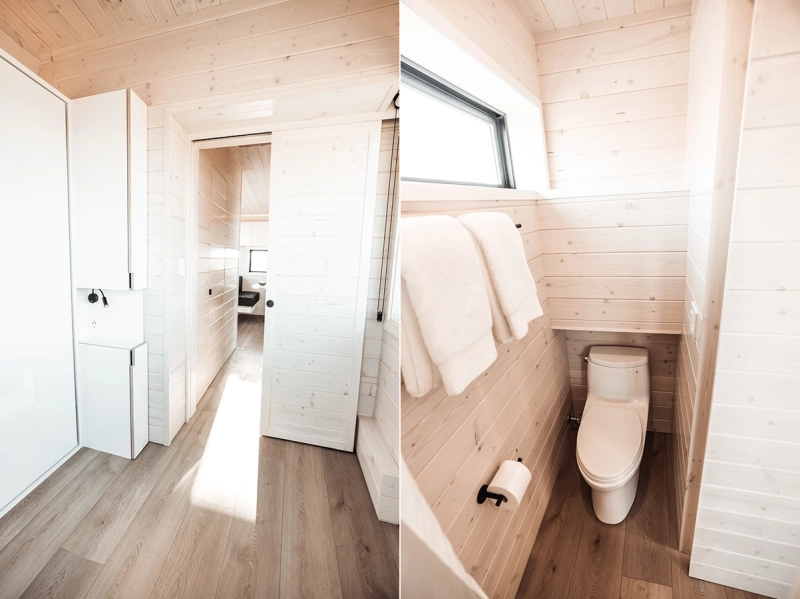 Via: New Atlas