Water is a limited resource on our planet and saving it is indeed a duty for all of us. Joanna Power and Paramveer Bhachu, student product designers from Walsall near Birmingham, UK have come up with an innovative product with the aim to save this valuable element. The duo has invented a portable washing machine called Lava Aqua X that allows recycling water drained in the shower and reusing it for washing clothes.
After looking into the amount of water usage by students attending college or university, the duo realized that a great deal of water is wasted in the showers, which can be put to alternative use – this is where the idea of this washing machine came into being. Lava Aqua X is basically a washing machine for small loads with a detachable water container that one can stand on while showering.
The used water is collected in the removable container, which can then be inserted back into the washing machine. The machine filters the greywater and saves it for washing clothes. According to the product description, the machine can wash 2.5 kg load in just 12 minutes using the filtered shower water. Furthermore, the onboard carbon filter lasts for 25 washes.
Also Read: A Complete Buying Guide to Portable Washing Machines
The Lava Aqua X is aimed at students who want to lower their water usage and reduce their environmental impact. It also seems significantly useful at places with water scarcity and small family homes.
According to Lava Aqua X official website, "If every student in London, around 249,000 of them, used the Lava Aqua X for washing laundry, we would save 1.7 billion litres of water, the equivalent of 700 Olympic-sized swimming pools." The washing machine has been through a series of design competitions, if it can do what it claims, it should definitely see the light of day.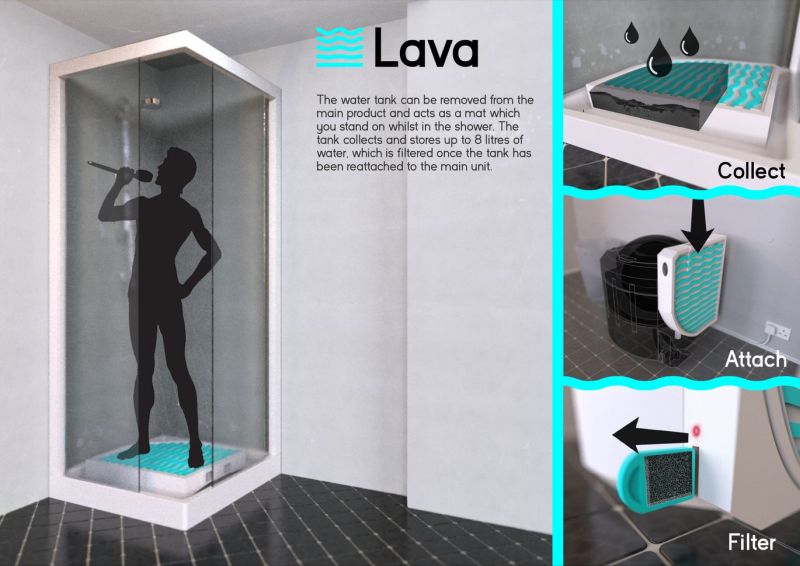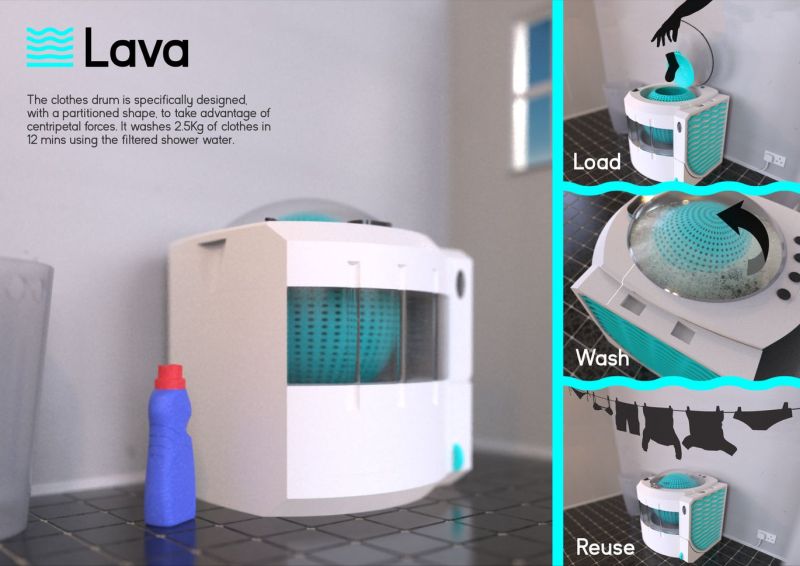 Via: RedBull