There are a number of levitating objects available on the market; however, something new and interesting is always worth consideration. The Italian startup Idea3Di has come up with Levia, a unique levitating table lamp. Unlike Flyte's levitating light bulb, this one has a LED filament lamp that floats in the mid-air, looking to be hanging right from the top. It works on the principles of electromagnetic induction with magnetic levitation.
Damiano and Ferdinando, inventors of Levia, which was showcased at Maker Faire 2018 in Rome, said,
Visitors stopped at our booth to look at the lamp, believing that the light bulb was suspended through a colorless supporting wire. Then, when we took the bulb over and we moved it away from the lamp, people widened their eyes for the surprise. We also gave the opportunity to test it to some more suspicious visitors, to prove that there was no "trick".
The Levia levitating table lamp features a base made of Carrara or Black Marquina marble, with an anti-slip and anti-scratch rubberized support for safety. Each unit is cut by CNC and then hand-finished for a unique look. The elongated metal stem holds the levitation system and makes the LED filament bulb float at a height of about 20cm from the ground above the marble base. As one brings the bulb closer to the levitation module at the upper end of the stem, the bulb lights up and starts floating in the air.
The levitating table lamp is managed by three electronic boards: one placed in the marble base, one in the levitation system and one in the light bulb. It is simple to use and prevents itself from destabilization, with an anti-fall system that makes the light bulb to attach itself to the socket in the event of power interruption. There's a touch-sensitive button on the base for switching the LED bulb on/off instantly.
Also Read: 20 Levitating Gadgets from the Future
The marble base makes a cool combination with fabric wire and a stem available in different colors, making the Levia levitating table lamp a suitable addition to any space. It is currently being crowd-funded through Kickstarter, and you can pledge a minimum of €119 ($135) to get one on shipped your way in July.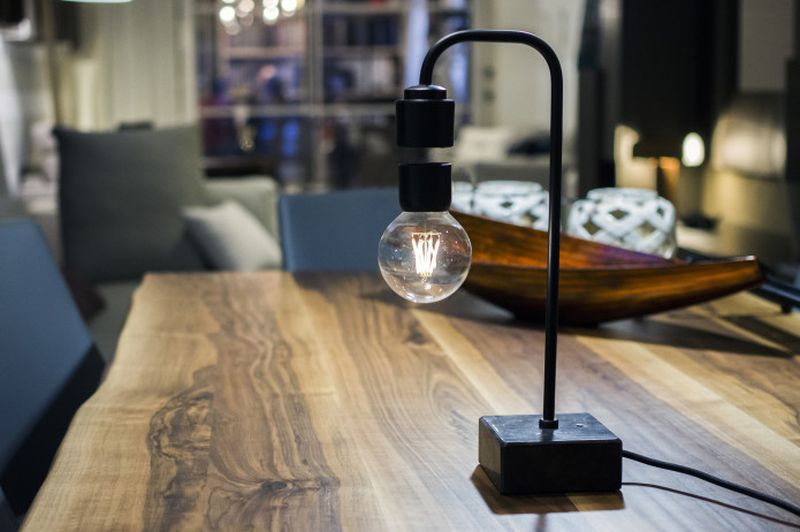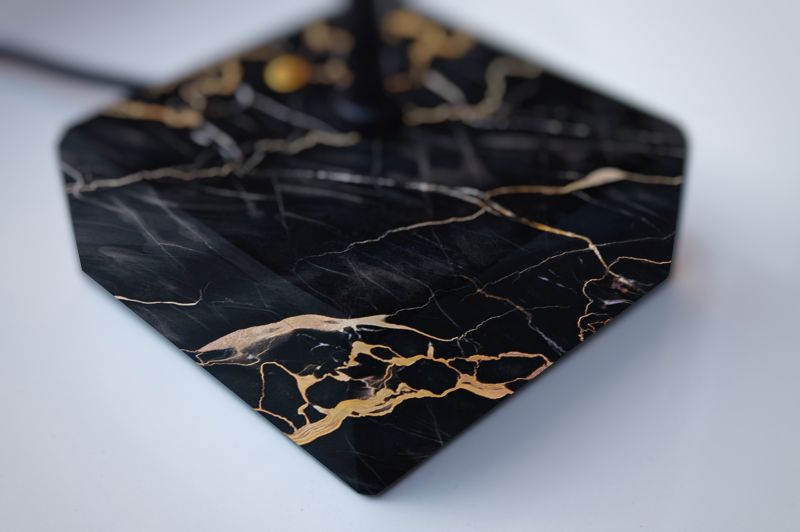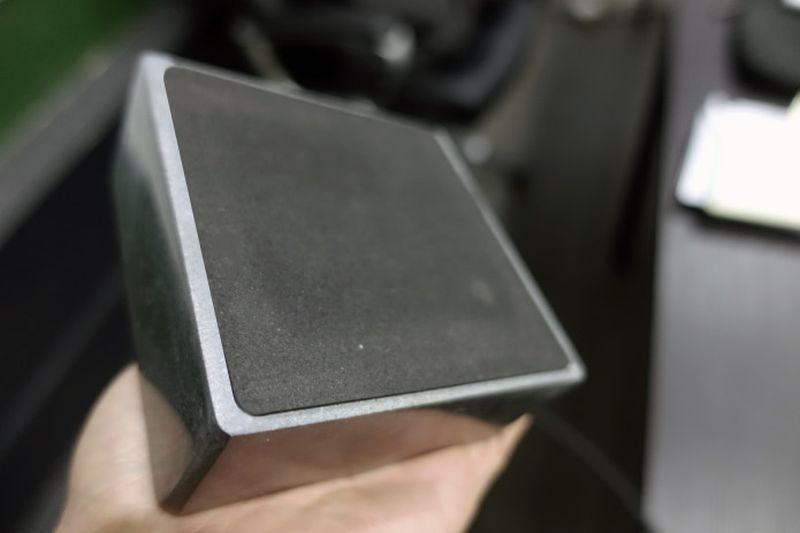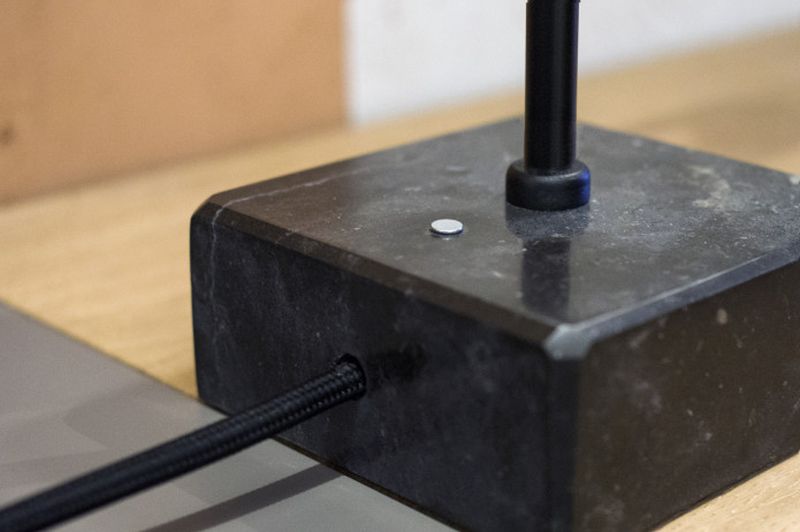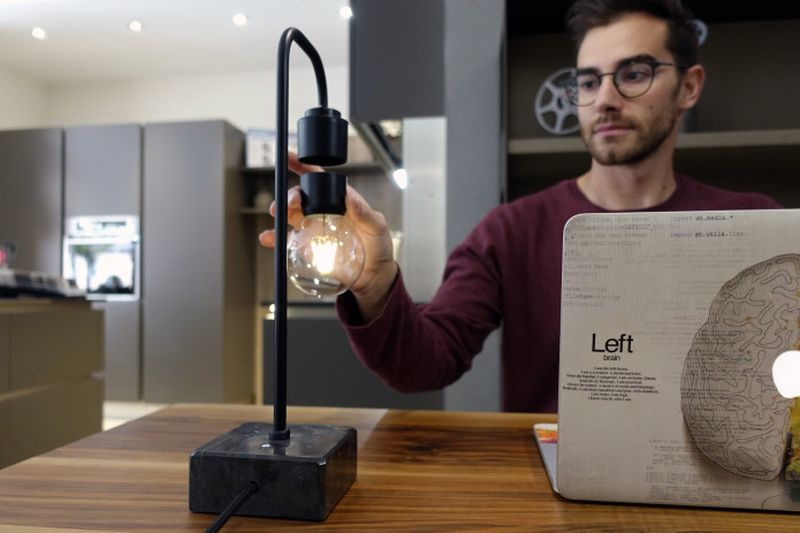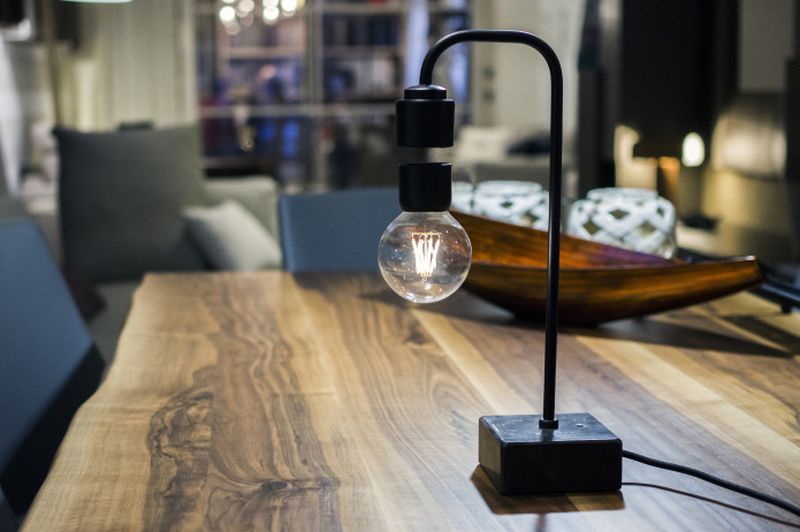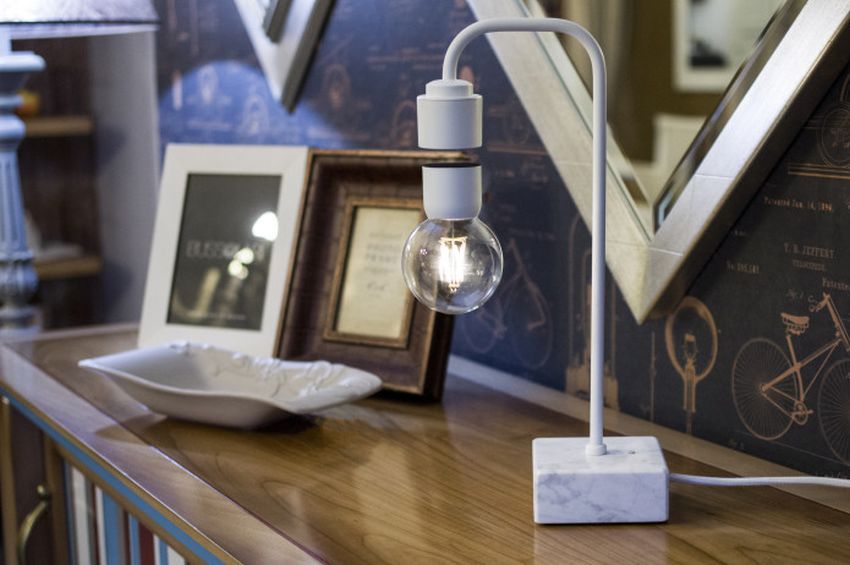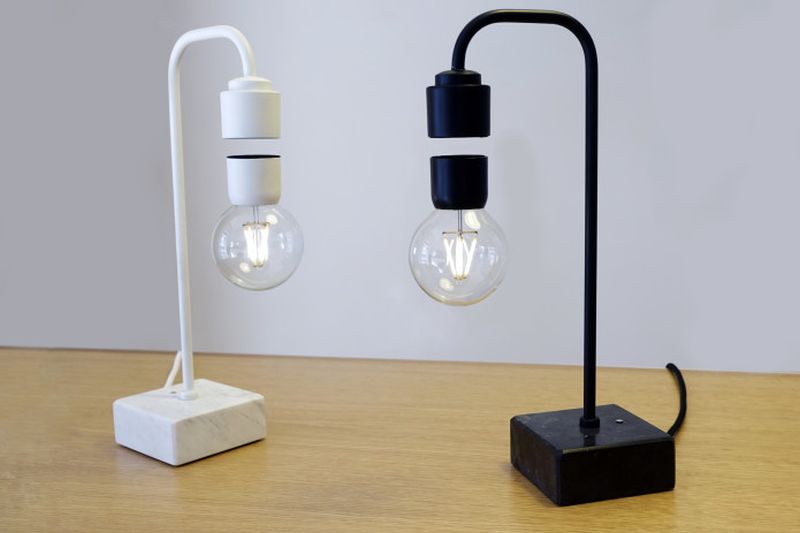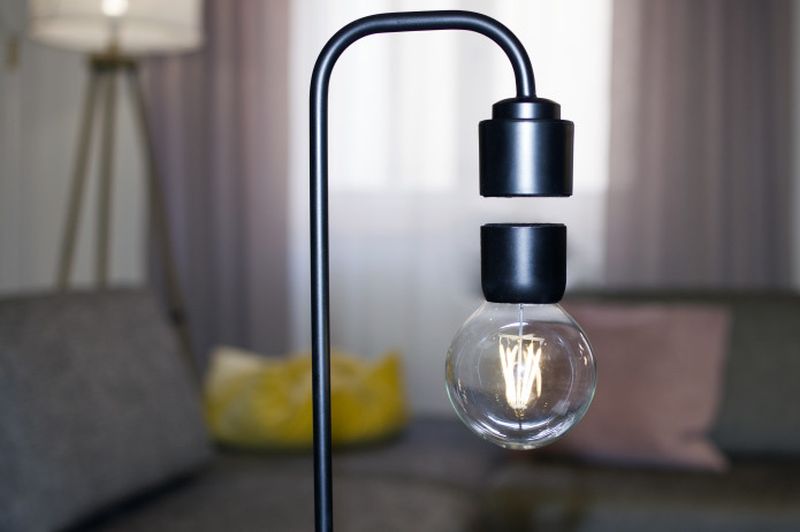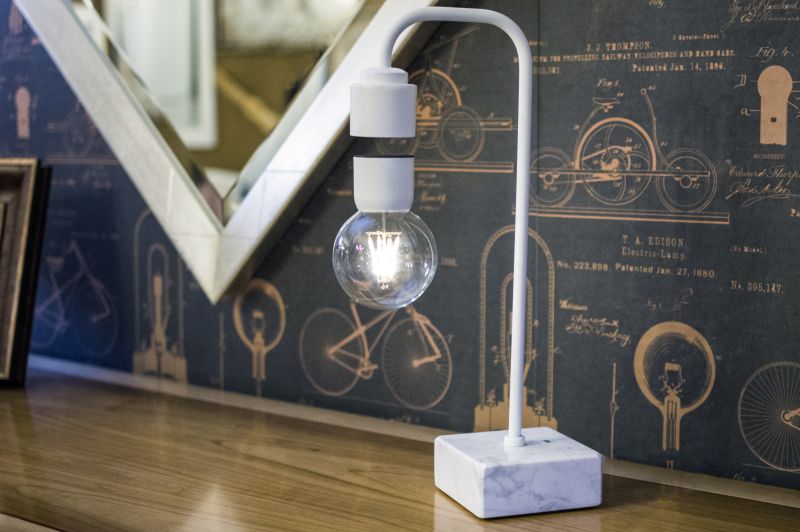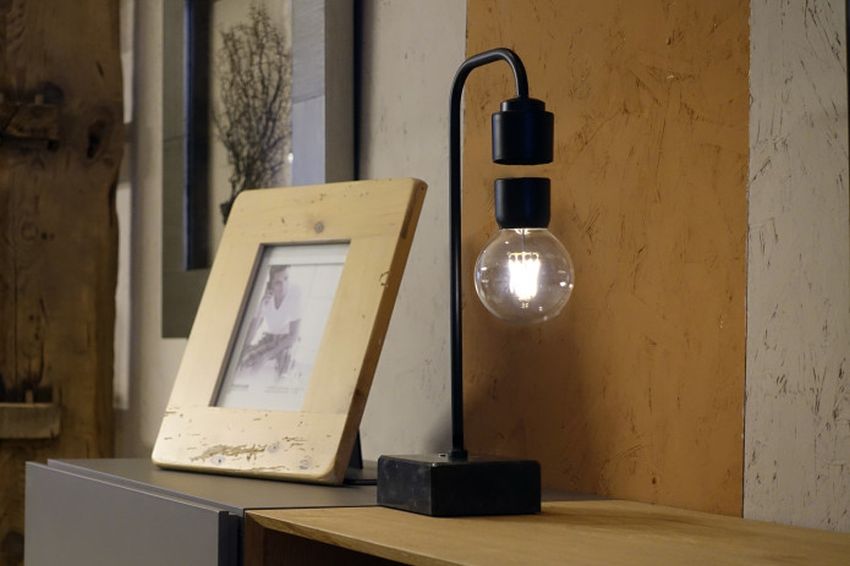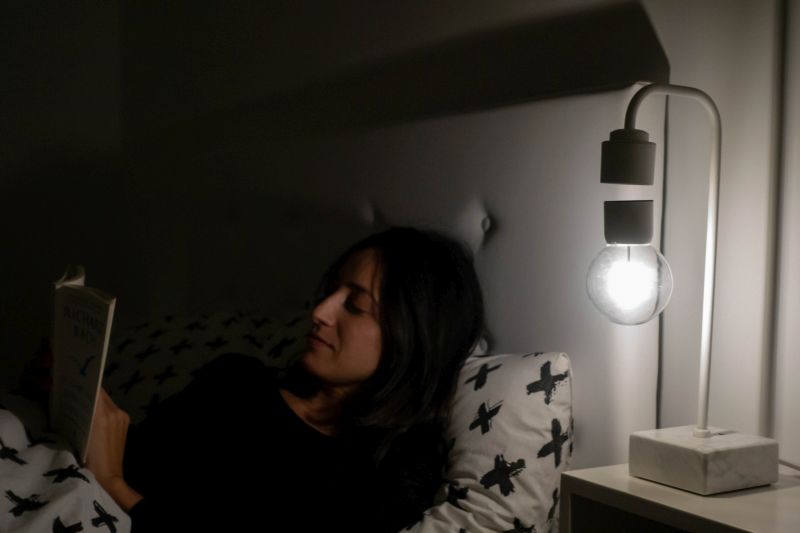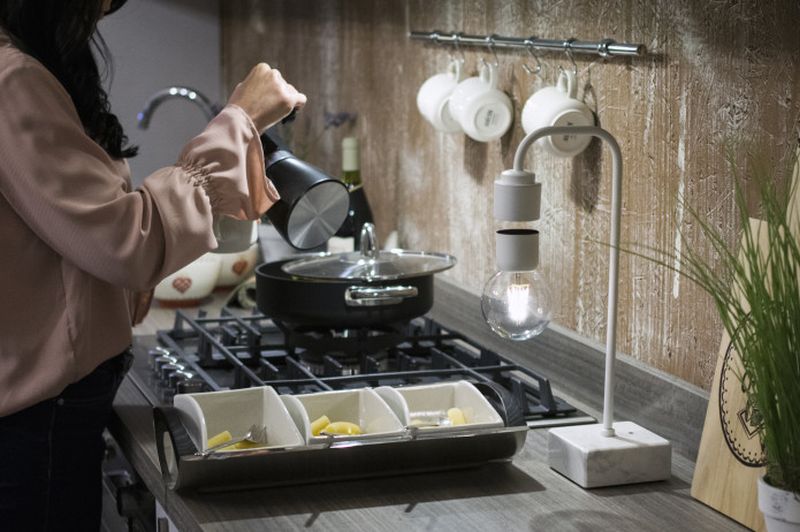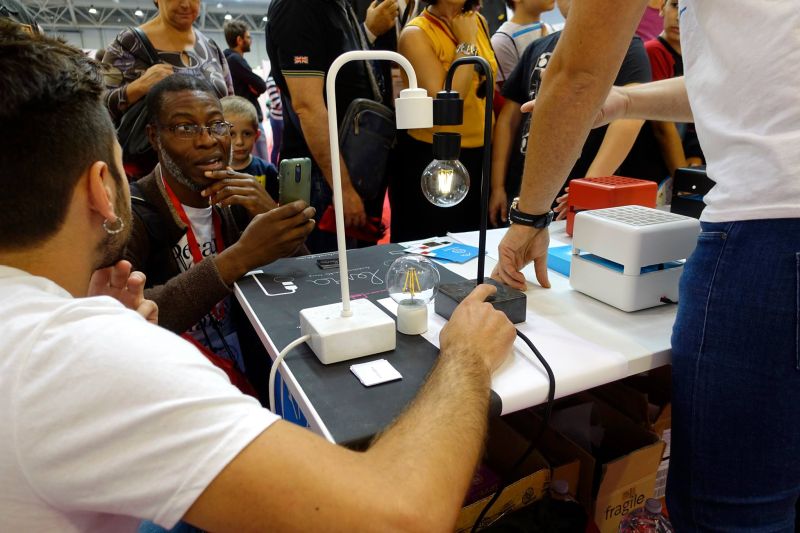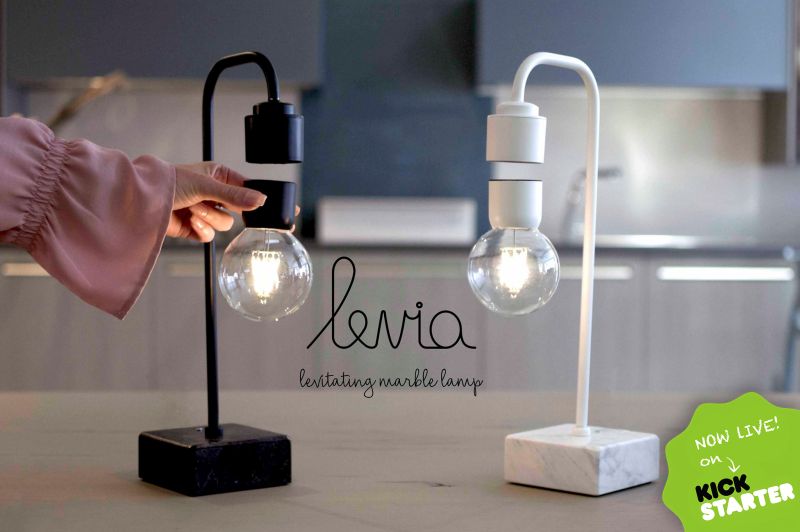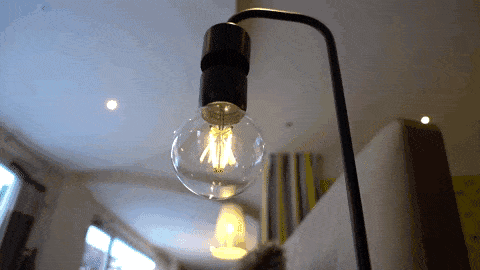 Via: DigitalTrends/BoredPanda