LG will be showcasing its updated smart indoor garden concept at CES 2022. This freestanding indoor gardening appliance is named Tiiun, which translates "to sprout" in Korean.
Designed as a completely self-contained unit, LG Tiiun can help cultivate vegetables, herbs and even flowers in the comfort of the home, all year long. Control the indoor garden using the companion mobile app and watch the plants grow from the front transparent window.
Each unit has two shelves with a capacity to hold up to six all-in-one seed packages along with three different kinds of seed kits. There are 10 holes for seed germination in each seed package, allowing users to grow a variety of greens simultaneously.
CES 2022 Innovation Award winner, the LG Tiiun employs LG's various technologies to automate the plant cultivation process. Users can enjoy home-grown veggies and herbs in only four to eight weeks, faster with less mess.
LG Tiiun indoor garden utilizes the company's renowned Inverter Compressor to regulate the temperature inside the unit. Its internal structure is designed to amplify the effect of the internal LED light source for increased photosynthesis.
Also Read: Altifarm Launches PicoMax Self-Watering Indoor Planter with Grow Lights
Furthermore, there is a smart gardening system that delivers water eight times every 24 hours while the Auto Ebb & Watering System maintains optimal moisture. LG's ThinQ mobile app allows users to monitor the entire germination process from afar, check or change settings and receive notifications for water tank refilling.
LG Tiiun and LG Tiiun mini will be on virtual display in LG's digital exhibition booth during CES 2022.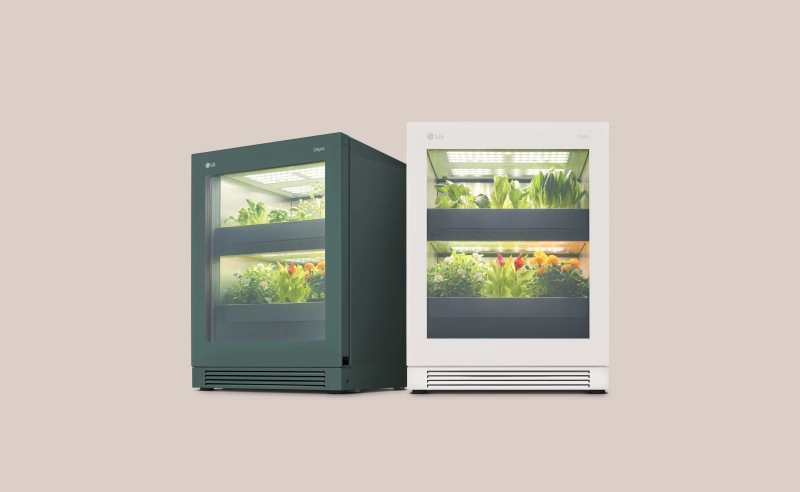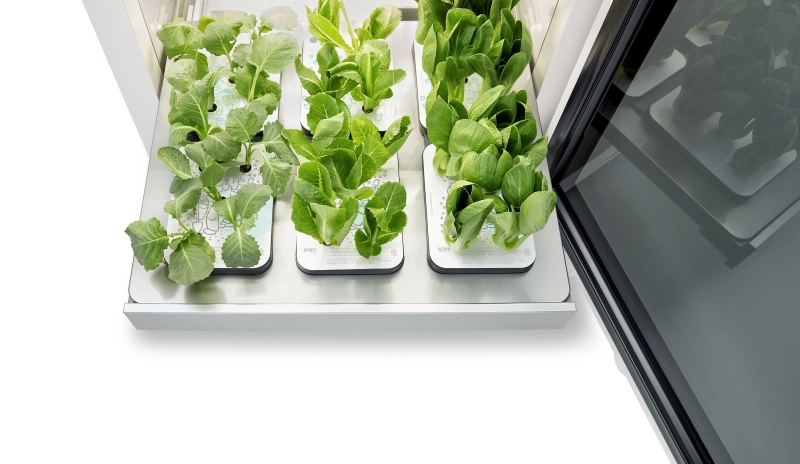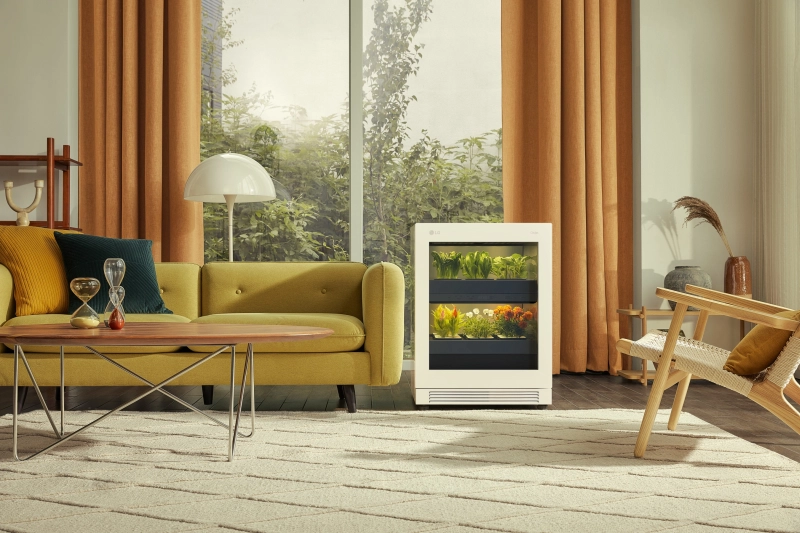 Via: LG Display