At the upcoming virtual CES 2021, LG Display will be displaying a range of new products equipped with its brand-new transparent OLED displays. These Transparent OLED products are chosen as per the changing lifestyle and provide a glimpse of efficacy of these transparent displays.
One of the products designed for home is a Smart Bed that will be showcased in a Smart Home Zone at the company's online showroom. This smart bed features a 55-inch Transparent OLED display on one end. The display rises up from the bed frame and can also be tucked back into the frame when not in use. Users will be able to enjoy the TV contents from the comfort of the bed. Furthermore, there is also a built-in Cinematic Sound OLED (CSO) so there is no need for additional speakers.
LG Display will also be demoing its transparent displays in a Restaurant Zone. They will be making use of a 55-inch Transparent OLED display in a sushi bar for showing the food orders while also maintaining a connection between customers and chefs – thanks to 40-percent transparency of the display.
Also Read: LG to Launch New InstaView Door-in-Door refrigerators at CES 2021
In another scene, LG Display will demonstrate how the company's 55-inch Transparent OLED display can be useful in a subway train. Transparent displays will replace traditional windows so that passengers will be able to view information such as subway line maps, weather information, and other news and still enjoy the scenery outside.
This online exhibition discovers the various applications of Transparent OLEDs. They can be used in stores, shopping malls, and architectural interiors to autonomous vehicles, subway trains, etc.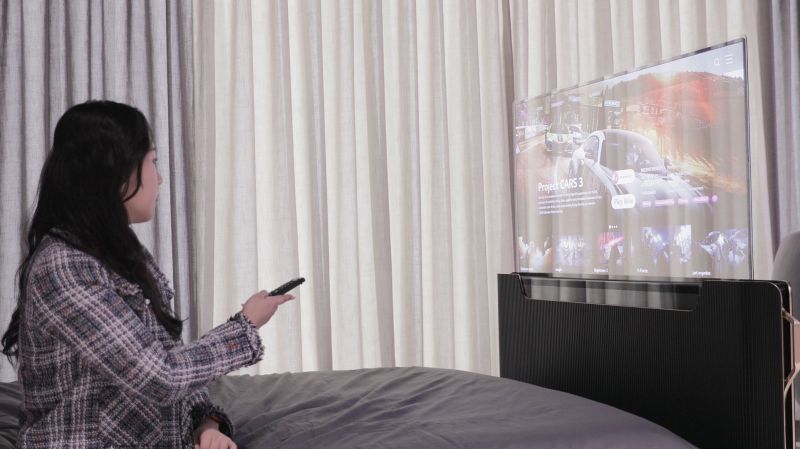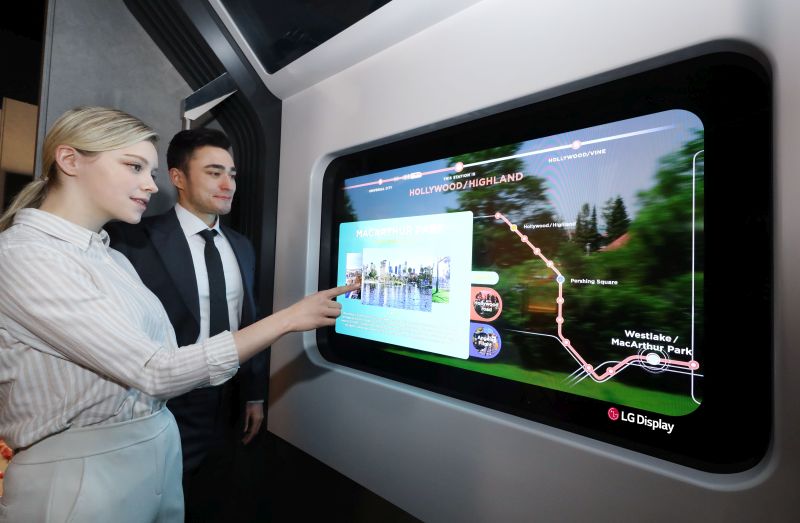 Via: LG Display