There are many expensive hotels around the world, but the lavish five-bedroom penthouse suite at The Mark Hotel, New York, USA dominates the list. With per night cost of $75,000, it is stated as world's joint most expensive hotel suite by lifestyle magazine Elite Traveller, and the suite is worth its price tag. The hotel suite jointly shares the top position with the Royal penthouse suite at the President Wilson Geneva in Switzerland at the top.
The luxury starts from the reception that's bigger than most of the hotel rooms around. Located on 16th floor, the Mark Penthouse has 10,000-square-feet of space, including 2,500 square feet of rooftop terrace with breathtaking views of the city. Designed by French interior designer Jacques Grange, this hotel suite comprises of a spacious living room with high ceilings, five bedrooms, four fireplaces, six bathrooms, and two wet bars. A conservatory and library room is also there to satiate different kinds of guests.
Also Read: Mark These World's Most Unique Hotels on Your Bucket List
Guests are in full luxury, whether they are inside or enjoying outdoors at the rooftop terrace. The designer furnishings, luxurious facilities, awesome skyline views and most importantly the location are what make it an expensive place to stay.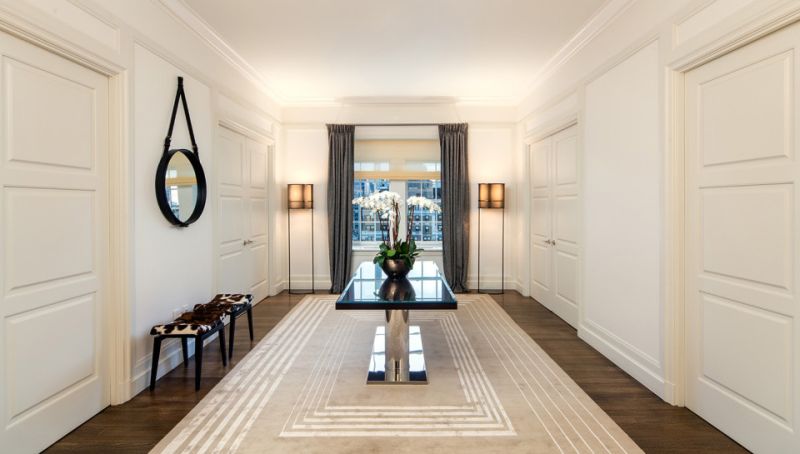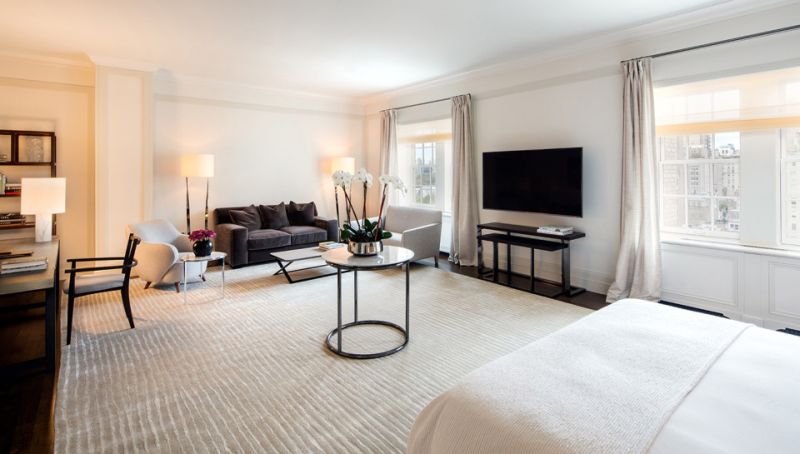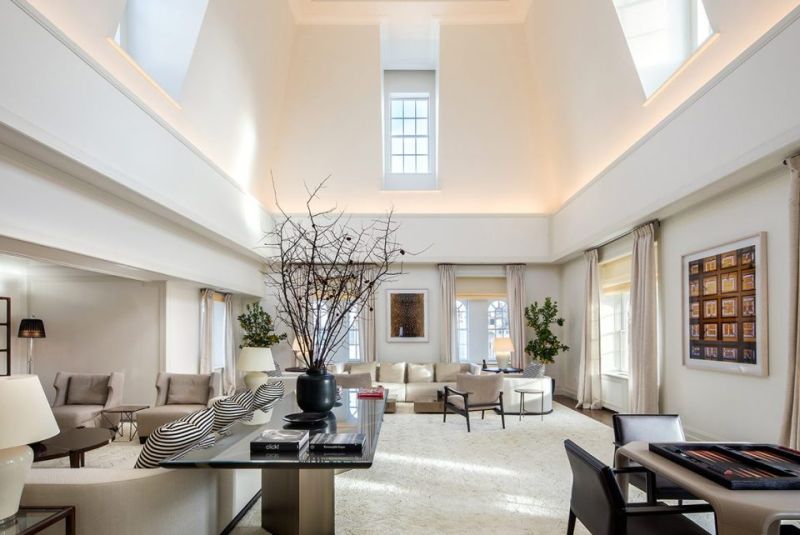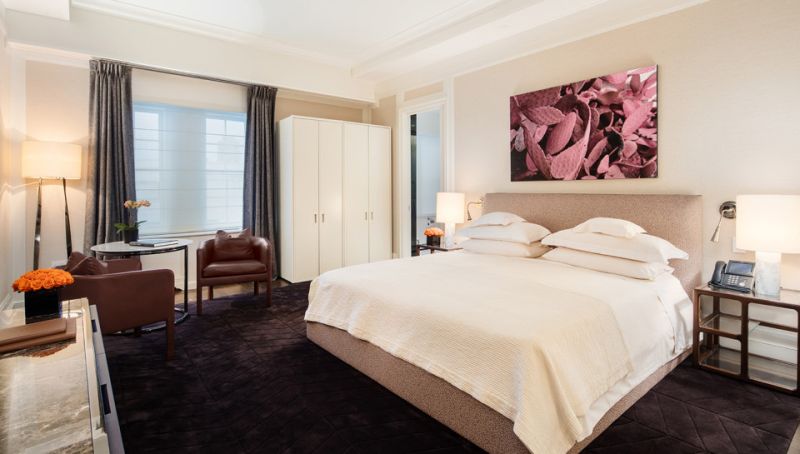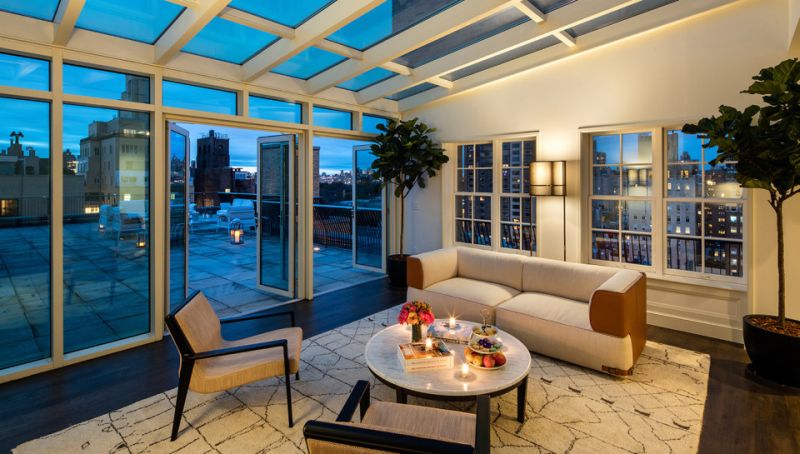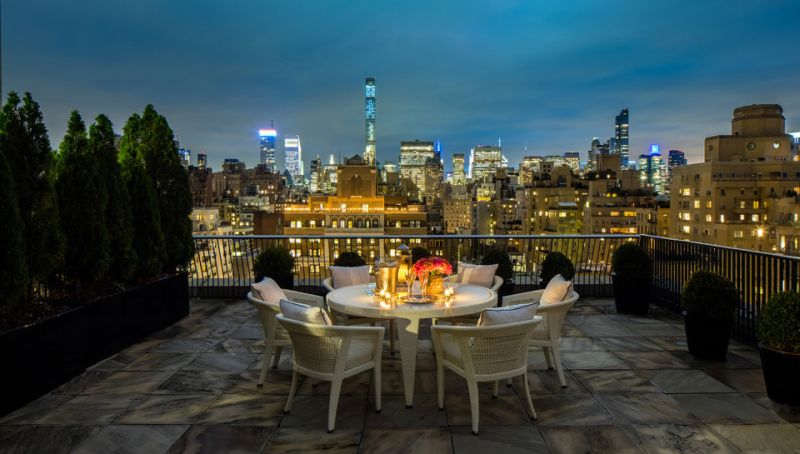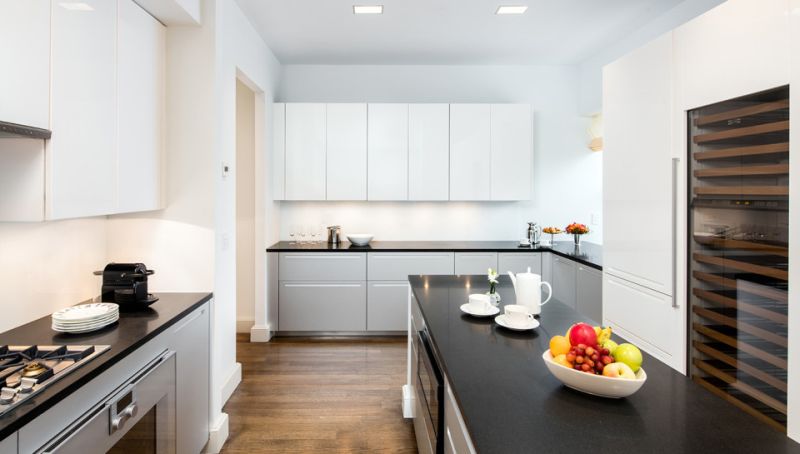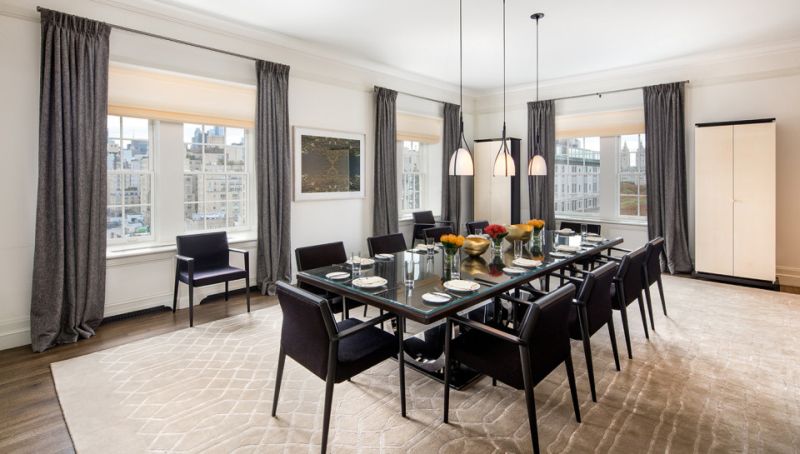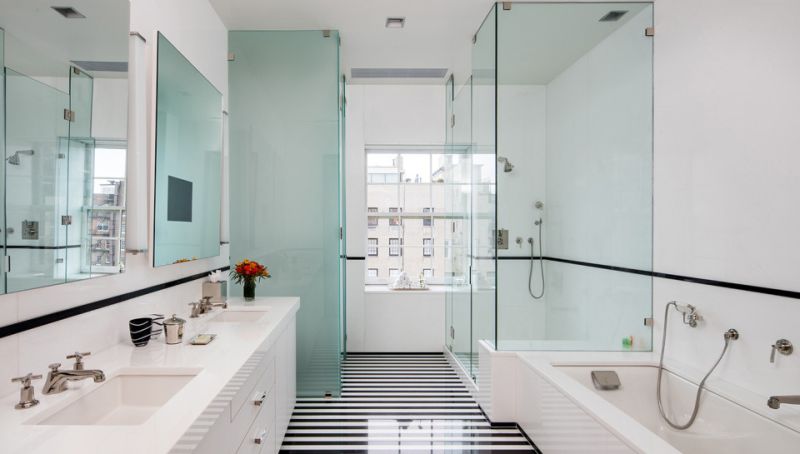 Via: Bloomberg