In recent years, due to concern over the environmental impacts of pollination decline giving rise to focused conversation efforts, many people have come forward to enhance, protect and foster agriculture pollination through beekeeping. Likewise, a Swedish designer, Linda Loland has made BiBo BeeHotel which serves as a resting place for bees before finding their hive.
READ MORE: DIY: Bumblebee Hotel for welcoming buzzing guests in your garden
The BiBo hotel is made of Pinewood that has pierced front wall with different size of holes so that bees can easily enter inside. It is simply made with wood and all natural materials available locally. The outside body of the bee-hotel is painted with oil paint to protect the little guests from bad weather. Loland didn't experiment on its looks, but over the years it will have beautiful natural silver gray patina that will augment its appearance.
Linda Loland says:
I usually work with our mind's experience. Where the tactile surface and shape will bring emotions to the user. For me it is important that materials selection, transportation and possible production are thought out. Good material combined with good design creates durable products.
You can also try to make one by yourself, so that you can invite some backyard buddies to pollinate your lawn. The price of this bee- hotel however is approximately $63. For more information about this bee hotel, you can visit BiBo's official site.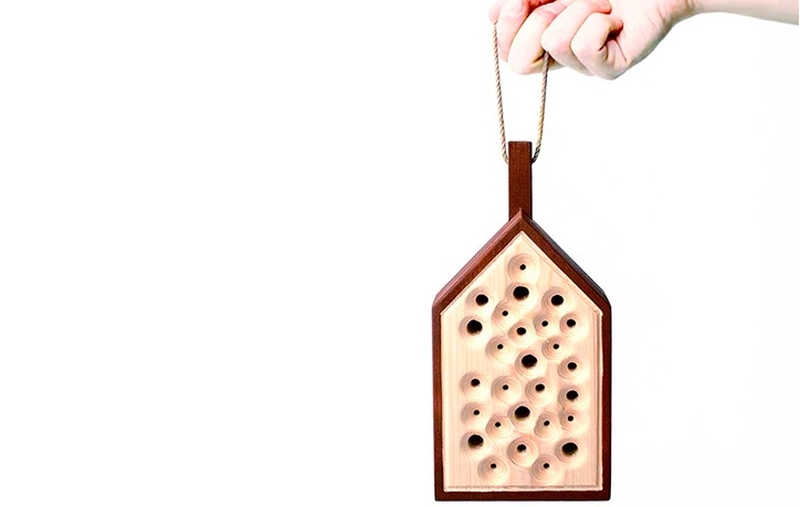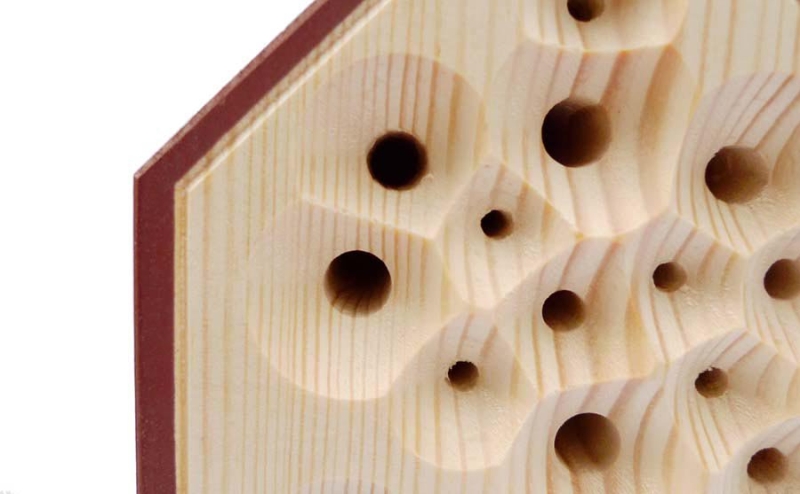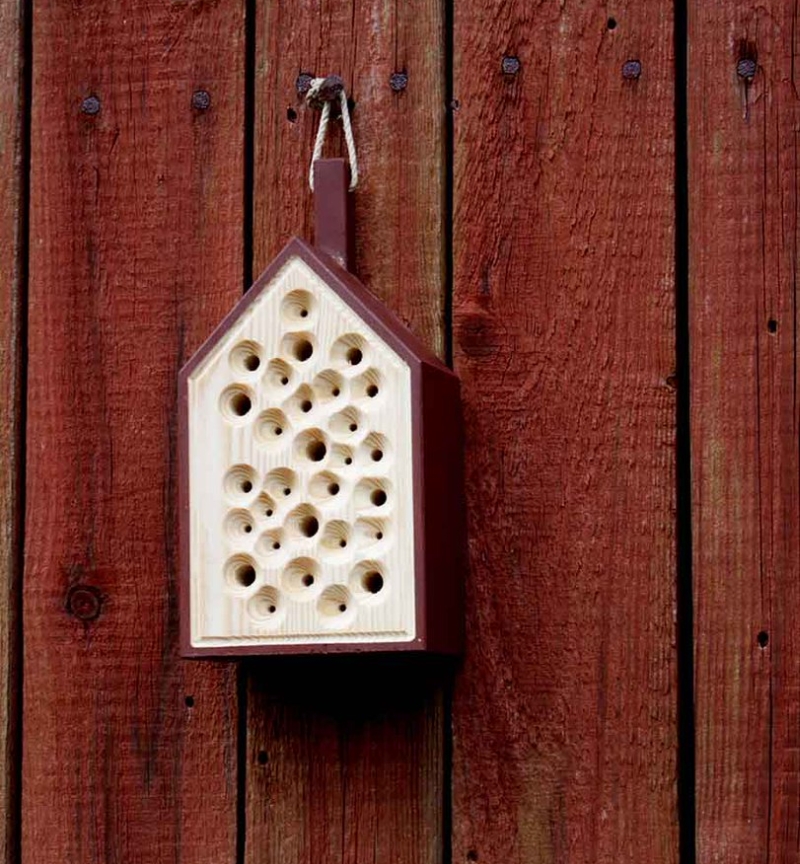 Via: Journal-du-design