Christmas trees are usually decorated with ornaments, light strings, and angel figurines. But, this unusual Christmas tree at Vilnius Airport, Lithuania, is completely made out of the confiscated items from passengers.
We can guarantee – you haven't seen anything like this. With knives, scissors, lighters, blades and all other sorts of dangerous goods on it – this Christmas tree has it all.
Lithuanian Airports shared on LinkedIn.
The 1.5 m (5 ft.) tall tree is decked up with confiscated articles at the airport during the security screening. These items include scissors, knives, lighters, and corkscrew among other prohibited items. The tree is topped by a star made of blades. The tree was crafted over two weeks.
Also Read: 40+ Christmas Tree Alternatives You Should Try This Year
Lithuanian airport has built this tree with an intention to convey an educational message regarding the importance of aviation security.
This Christmas tree made using confiscated items will grab the attention of passengers and show what kind of things are prohibited to carry on a plane.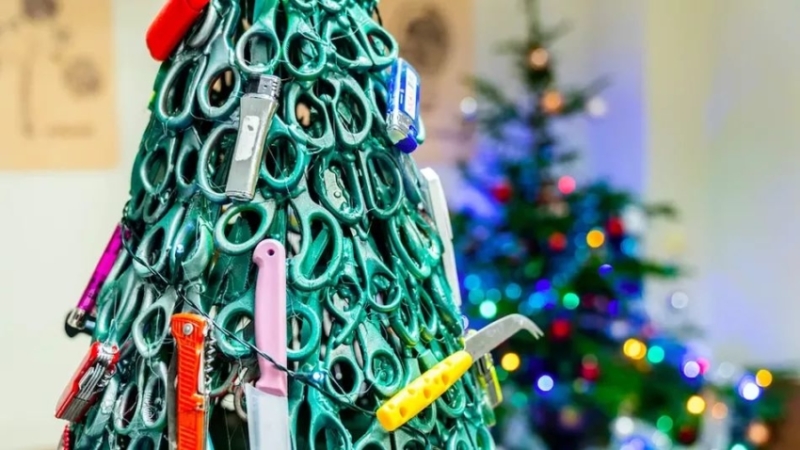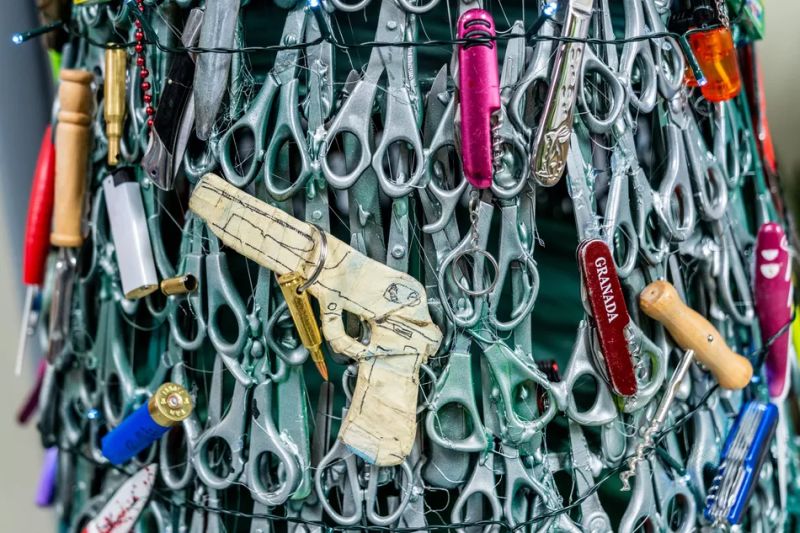 Via: Masahble