With a drastic change in climate, it has become very important that we all must contribute our best to protect wildlife and environment. When many of us are still thinking what to do for better and safe future, there are some proactive thinkers like Xindong (Jonathan) Che, who has invented a revolutionary object to bring greenery to your living spaces.
The project designer has created an innovative self-sufficient greenhouse that lets you grow greeneries around you, without making it a burdensome job. Entitled Lives Glass, the miniature greenhouse looks and works like an hourglass.
Designed to add more greenery to modern living spaces, the revolutionary mini glasshouse also acts like an air purifier to help you breathe in fresh and healthy air. Supporting a simple design, the plant lives on the bottom of the glass, while the water tank sits on top.
It works on a very simple mechanism: when water tank is filled with water, it slowly dribbles down to the plant, keeping it green and healthy. Drip irrigation system helps in maintaining the health of the plant without seeking much attention. Providing right amount of nutrients, the planter offers you healthy and green plants.
Kind of self-sufficient in nature, the planter has two little holes at the bottom to release oxygen and collect carbon dioxide from the atmosphere, thus purifying the air. Shortlisted for Red Dot Design Award, the miniature greenhouse is a perfect accessory for people living in small spaces. It not only helps them purify their surroundings but also gives a reason to live a stress-free life.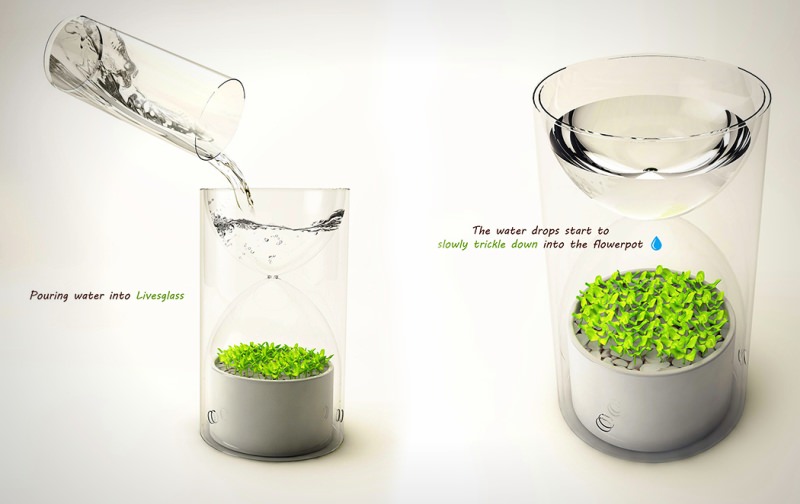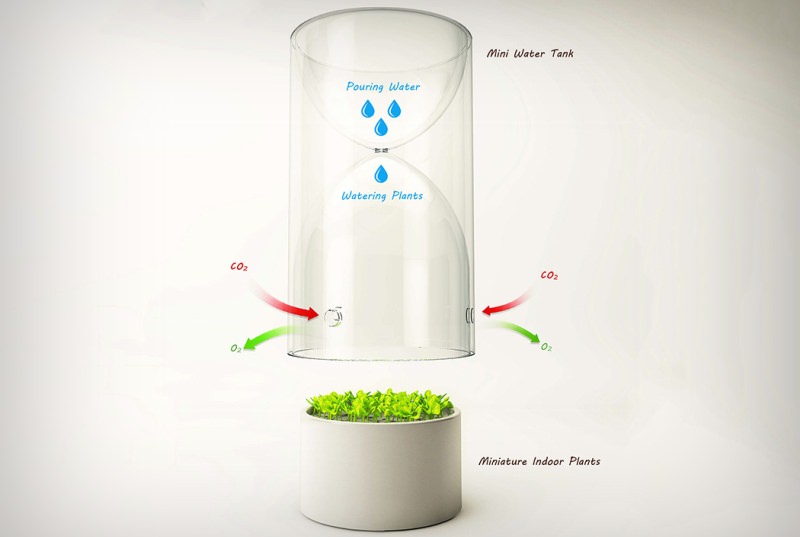 Via: MyModernMet