California-based Living Vehicle is well known for creating self-contained travel trailers. After unveiling the 2022 models, the company seems to be paving the path for remote working from their RVs. Meet the company's new member – the "Creative Studio" – aimed at people who want to explore and work together.
Looking into the dependence of modern-day professionals on powerful hardware, Living Vehicle Creative Studio package is loaded with a range of state-of-the-art technology and products from Apple. At the visual center of the Studio are two Apple Pro XDR displays or there is an option for a 16-inch MacBook Pro with M1 Pro or M1 Max processor or the all-new Mac Studio that will ensure optimal performance.
The MacBook Pro features a stunning Liquid Retina XDR display, a wide array of ports, a 1080p camera, studio-quality mics, and a high-fidelity, six-speaker sound system. Its wireless and rechargeable Magic Keyboard and Magic Trackpad are some other features to highlight.
Each LV Creative Studio trailer has a dedicated workspace mounted above an 80-inch walnut desk ideal for one or two persons. It can also be lowered to reveal a queen-sized Memory-Foam bed.
Also Read: Airstream's new Flying Cloud Travel Trailer has Dedicated Office for Working on the go
This off-grid trailer has the capability to run a technologically reliant business remotely – you can work from some snowy destination or a warm beach – without compromising the comfort of the home and the convenience of a powerful, connected workstation. The LV Creative Studio package is an interior option that makes remote working a reality. It is priced at $23,995 but can also be configured as per particular requirements amounting to additional cost.
You can take the Living Vehicle on trips even if you are working on your next vlog or freelancing for a creative ad agency. The trailer is intended for editors, producers, animators, architects, developers, and creative professionals looking for working from just about anywhere the road takes them.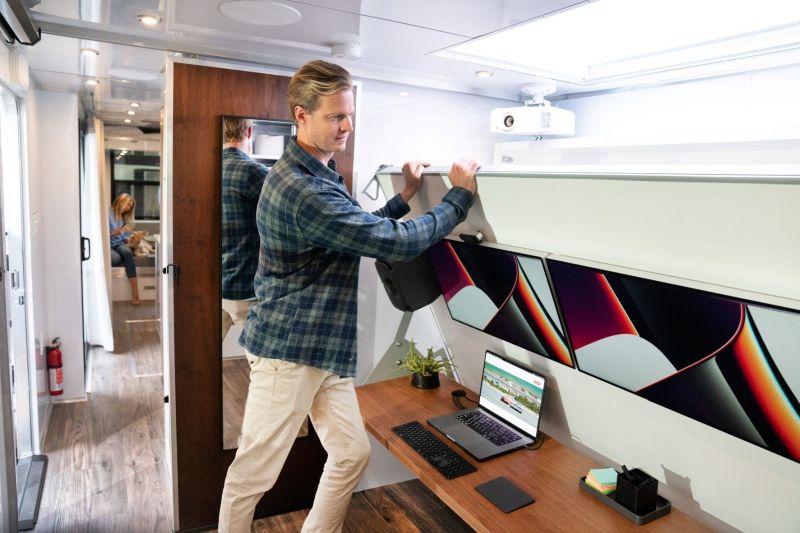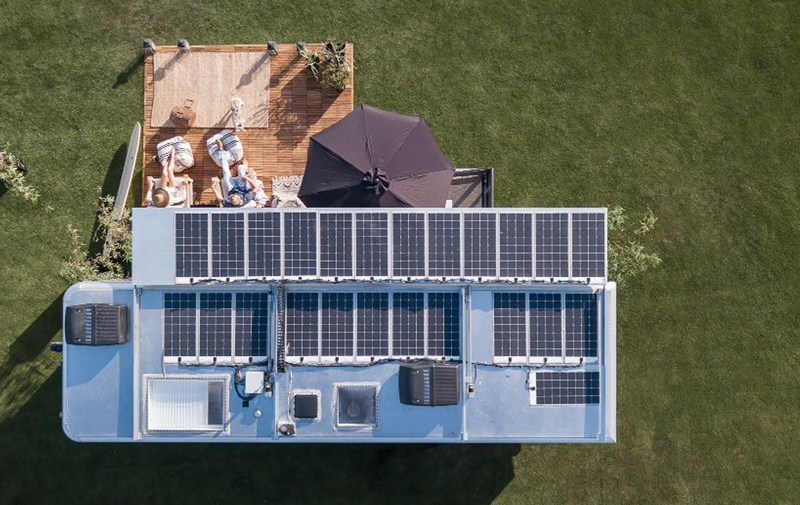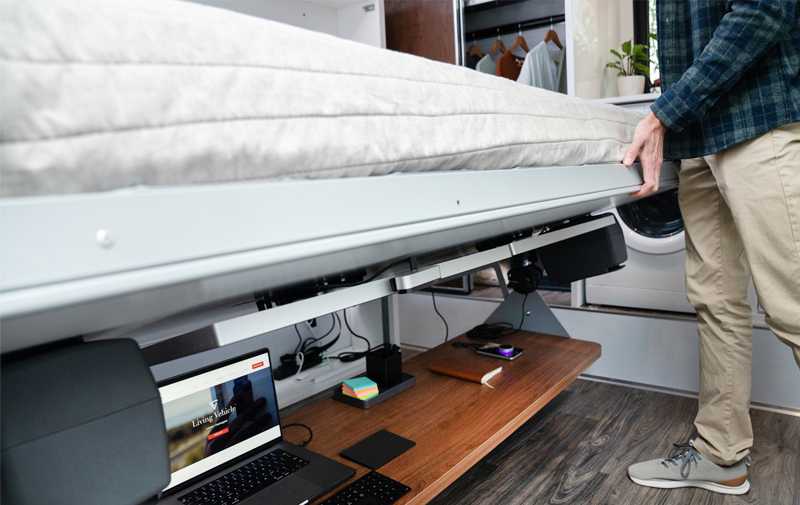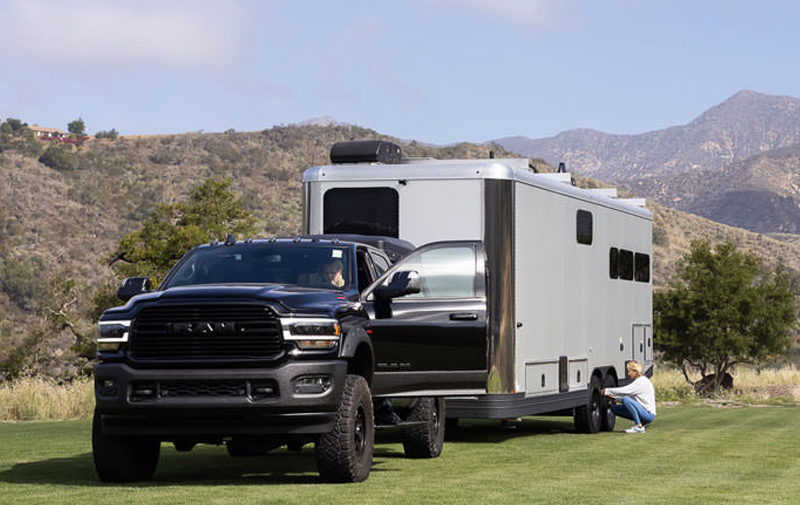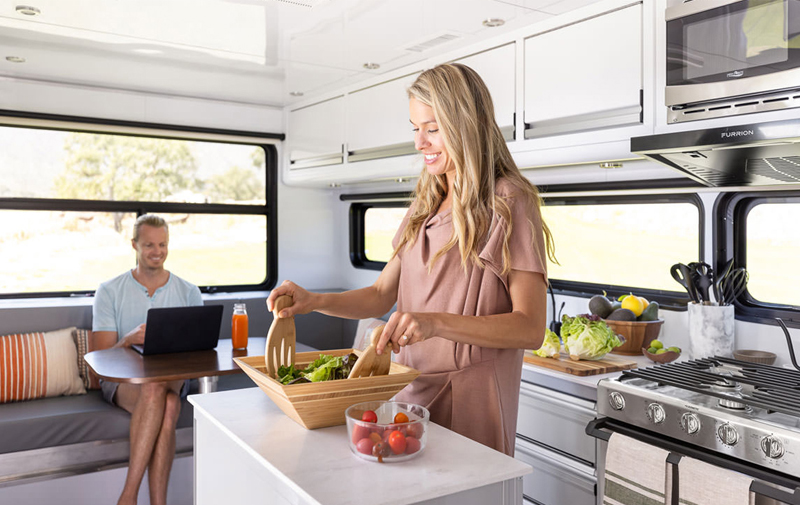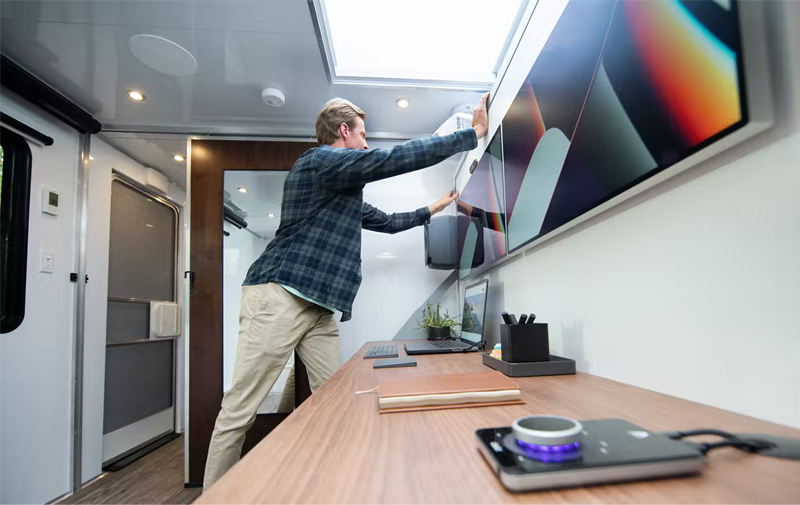 Via: PressRelease