Work from home has had a substantial effect on design culture and it is now also influencing the RV industry. A case in point is Airstream's latest family-friendly travel trailer that features an office floor plan to favor work on-the-go lifestyle. It can be literally termed as a home office on wheels, with the addition of comforts and amenities Airstream trailers have to offer.
Named the Flying Cloud 30FB Office, this is the latest member in the Airstream's Flying Cloud family. It comes with a dedicated workspace that includes a wide desk, a swivel chair, and plenty of room to keep notebooks, files, and other devices, as well as has multiple USB ports.
The 30FB Office has sliding drawers, storage cubbies, and overhead cabinets to organize work essentials easily. It also includes Airstream Connected pre-wire for extended connectivity. There is also an option for the new upgraded battery system that allows longer off-the-grid stays.
The office space is always connected to the outdoors with three windows while blackout curtains can be used for privacy. A sound-deadening divider can also be used additionally to reduce ambient noise in need of a quieter environment, required especially for a video meeting or phone call.
And when the work is done, the owners can start preparing food, cozy up on the sofa, or explore the places they have dreamt of. The office can also be turned into an additional bed. Working while traveling will be a breeze in the 30FB Office.
Also Read: Switchback Teardrop Trailer is Designed for Toughest Off-Road Adventures
Aside from the workstation, there is a couch, dinette, and queen bed full bathroom with separate shower and toilet, three closets, and a kitchen pantry in the travel trailer. Flying Cloud line of Airstream travel trailers comes packed with facilities of a true home and now also an office to work from anywhere. If you're interested, the price starts from $107,500, and it's available through Airstream.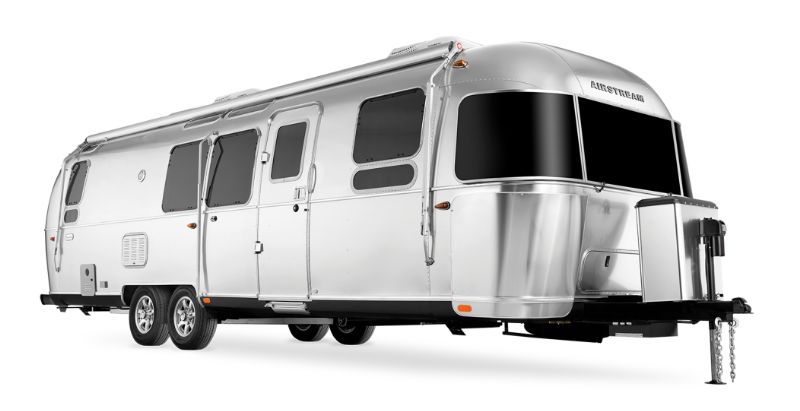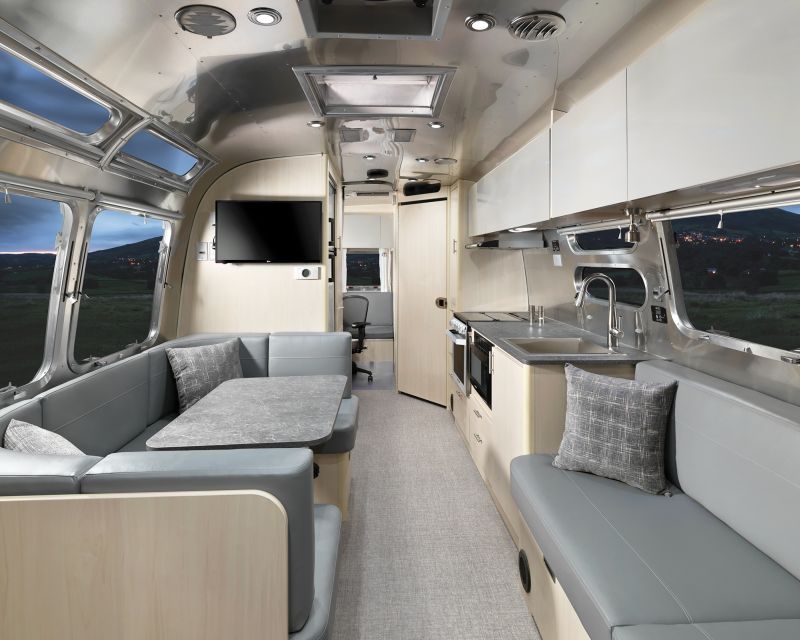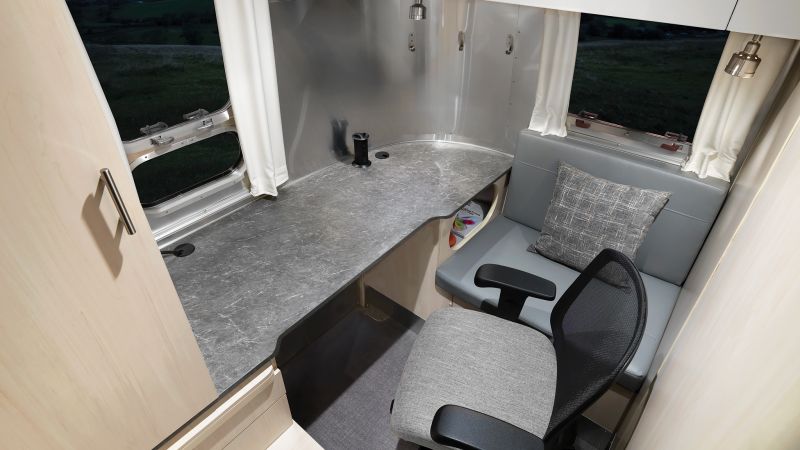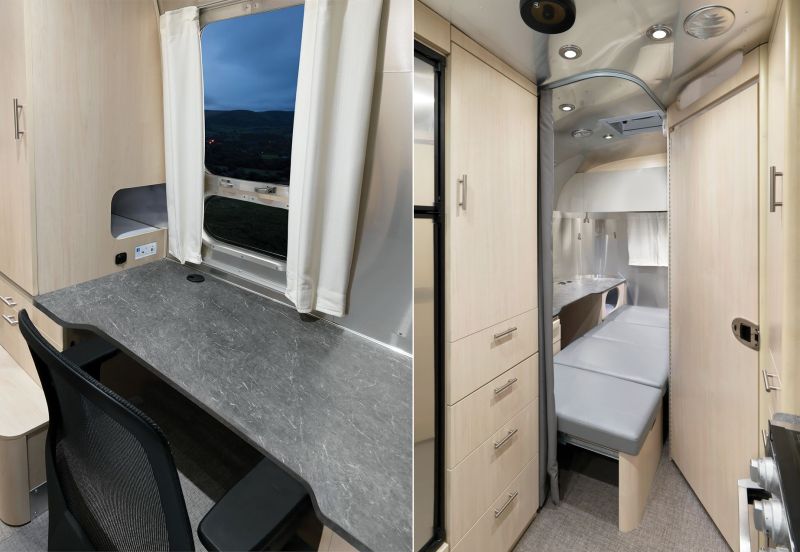 Via: Airstream