Canada-based Off Grid Trailers is one prominent manufacturer of sturdy campers and teardrop trailers. These are made from metal and composites and are meant for tough off-road use. Switchback is the company's latest travel trailer featuring all-metal construction; this trailer comes with a variety of features for a comfortable stay and safe travel on rugged terrains.
The Switchback off-road trailer comes with built-in storage and two galley configurations – either on the rear or side! Each galley has multiple stainless steel prep surfaces as well as a variety of pantry and gear storage areas. The galley also includes a stainless-steel dual burner stove as well as an optional hot and cold water stainless steel sink.
The exterior body of the Switchback trailer measures 91-inches long, 69-inches wide, and has a height of 70-inches. The ground clearance is 21-inches, which contributes to a safe ride in the toughest terrains. The trailer features a 50-degree departure angle and a Timbren 3500 HD axle-less suspension supported by engineered laser-cut supports.
Its 1,300 lbs base dry weight makes it compatible with a wide range of tow vehicles. The trailer is rated to carry a maximum of 3,500 lbs weight. It also comes equipped with 12-inch electric brakes and a battery back-up breakaway system for more control during off-road travel.
The Switchback boasts a fully modular aluminum body construction including multiple interior and exterior storage compartments. There are different storage options like a securable pass through interior storage, a front electrical compartment, and an integrated shelf.
Also Read: Carapate Teardrop Trailer is Customized with Pull-Out Kitchen for Romantic Getaway
This off-road trailer also comes equipped with 4 USB ports and interior/exterior LED lighting, and a battery. It even includes dry and wet storage and integrated drain channels throughout. Furthermore, there are options to include a fridge and onboard fresh water tank. It is designed to be taken to remote locations to provide the users' comfort of a home.
The Switchback teardrop trailer is available in two versions – Switchback S and Switchback R (differentiated according to the placement of galley). For those interested, the pricing starts from $19,900 on Off Grid Trailers.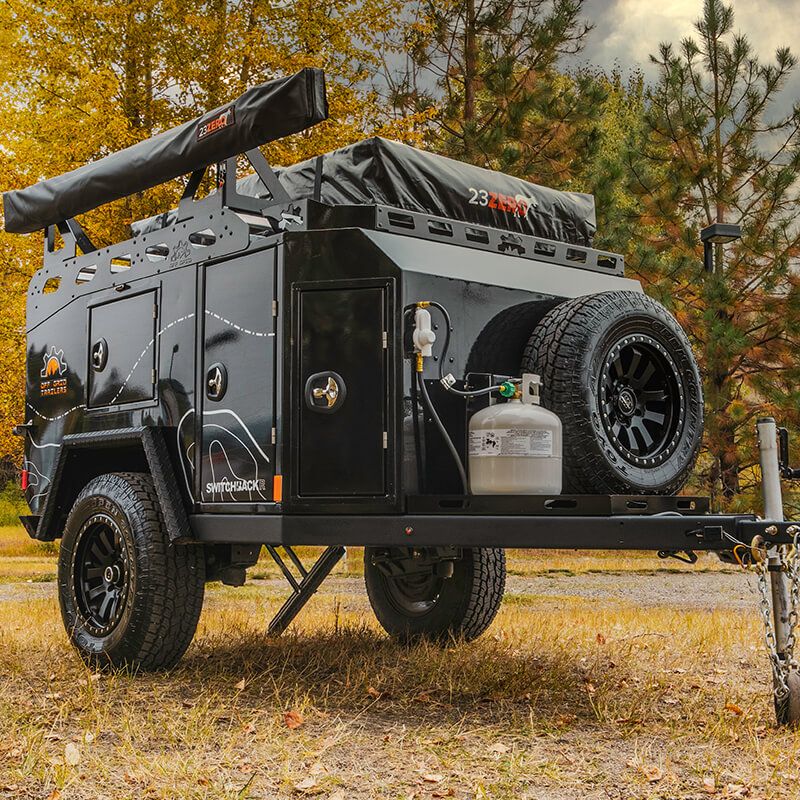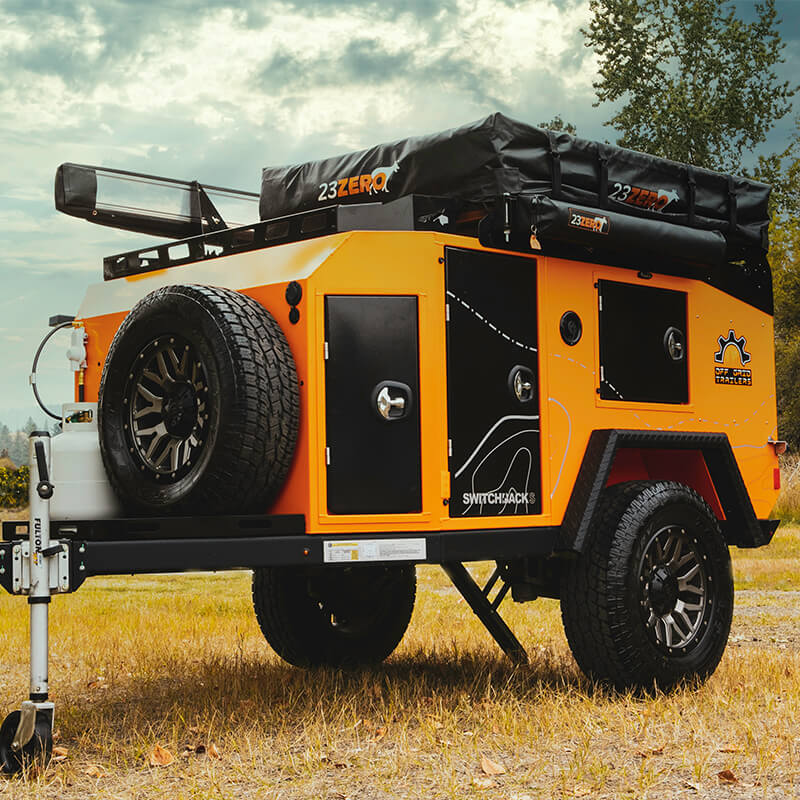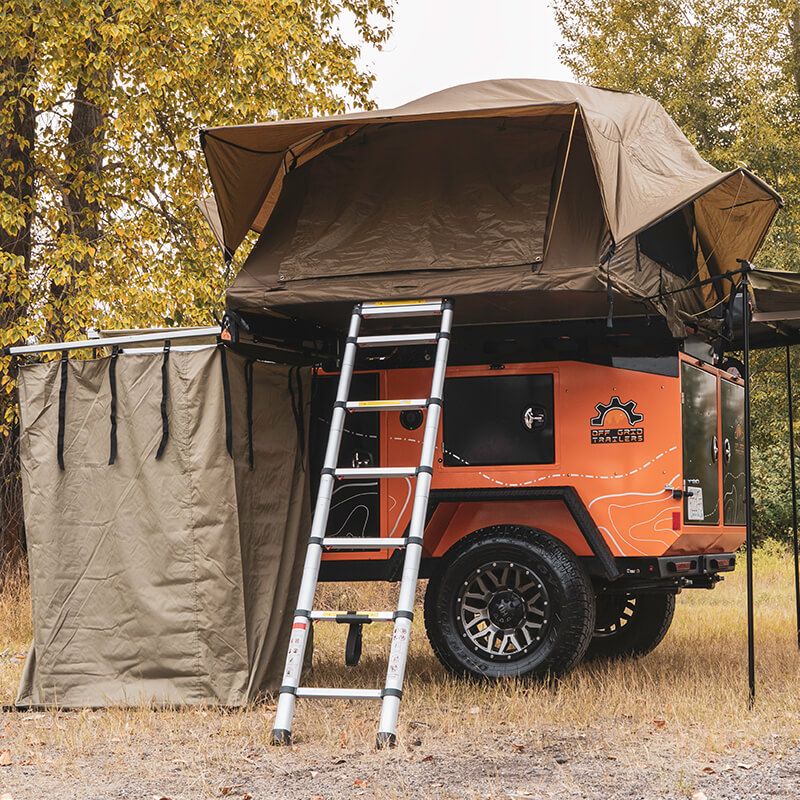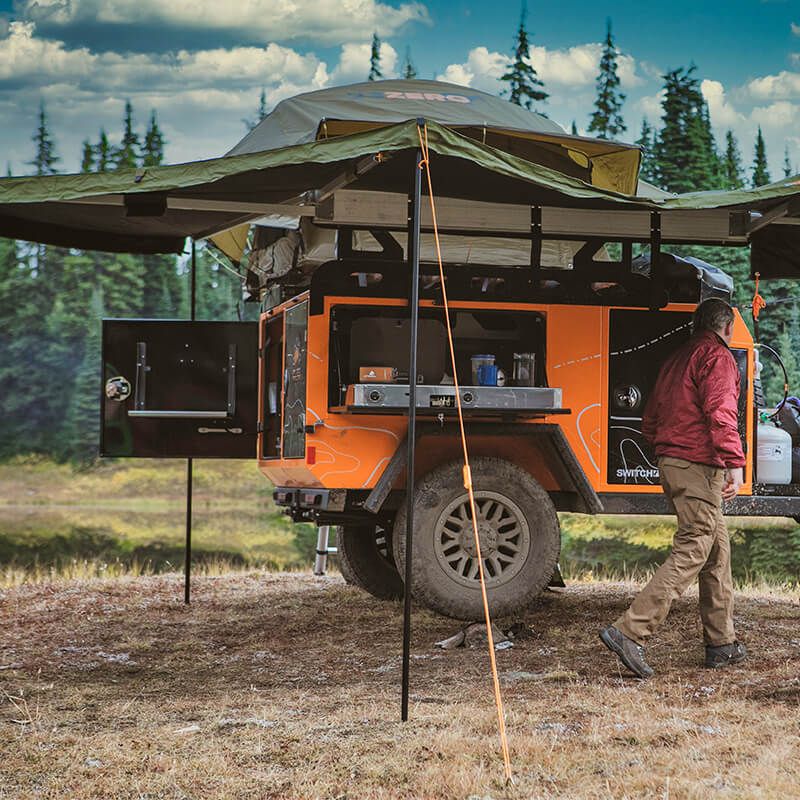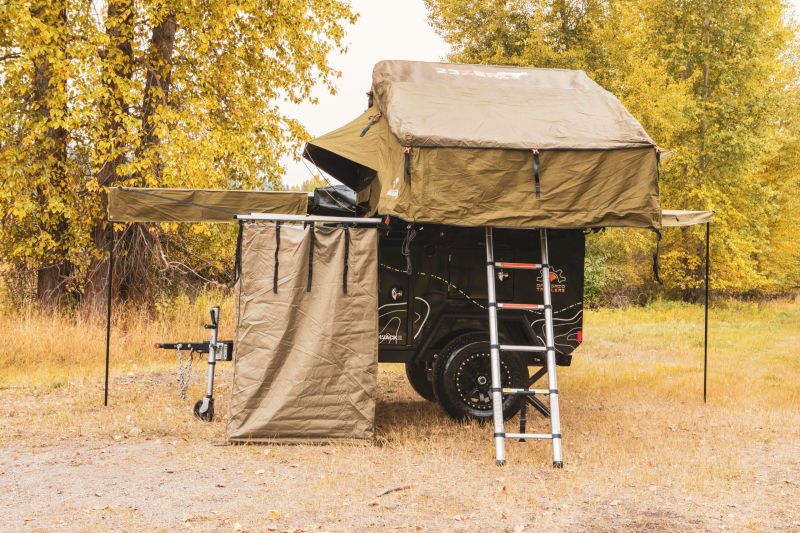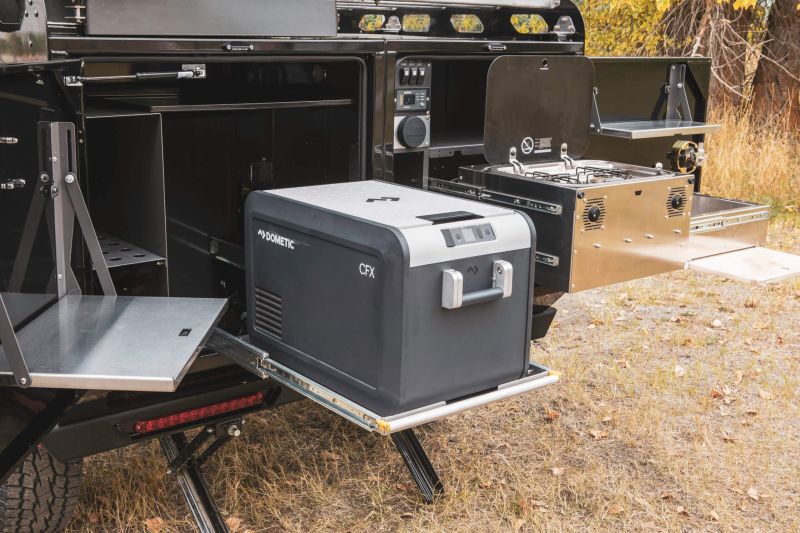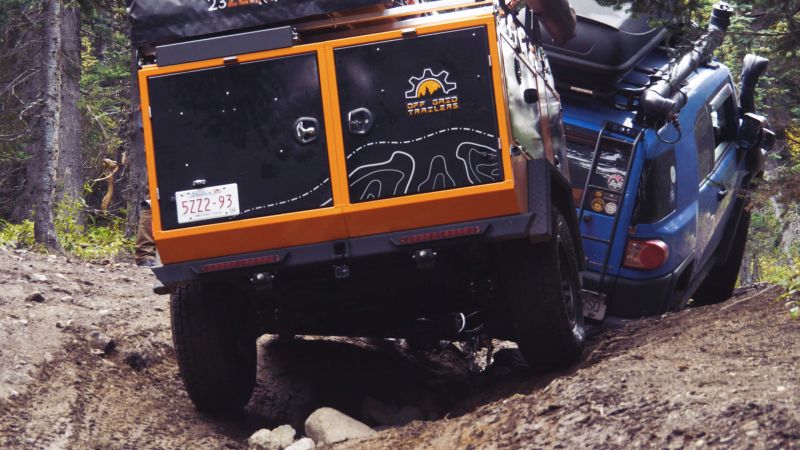 Via: NewAtlas