California-based Lockly is known for its smart door locks outfitted with advanced features like fingerprint sensor, touchscreen keypad, voice control, etc. At the CES 2021, the company has announced two new smart locks, the Duo and the Guard. These are designed with the motive to make smart locks workable in different types of doors, including sliding ones.
Lockly Duo combines deadbolt and latch locks in one unit, while Guard is designed to add smart security features to a sliding door or swing-style style door. These new offerings are tagged along with the CES 2021 Innovation Awards Honoree – the Lockly Vision. Let's try and look at the features of the trio of locks below:
Lockly Duo
As the name implies, it is a combination of two locks. It combines latch and deadbolt smart locks in one compact device. Users simply need to close the door and lift the latch handle upward to activate the Dual-Locking Technology, which simultaneously secures the interconnected latch and deadbolt in a single motion.
There are multiple ways to access the smart lock – the PIN Genie keypad, fingerprint access, smartphone control, offline access codes, or the physical key. Furthermore, users can pair the lock with Secure Link WiFi Hub for voice assistant integration and remote control and monitoring.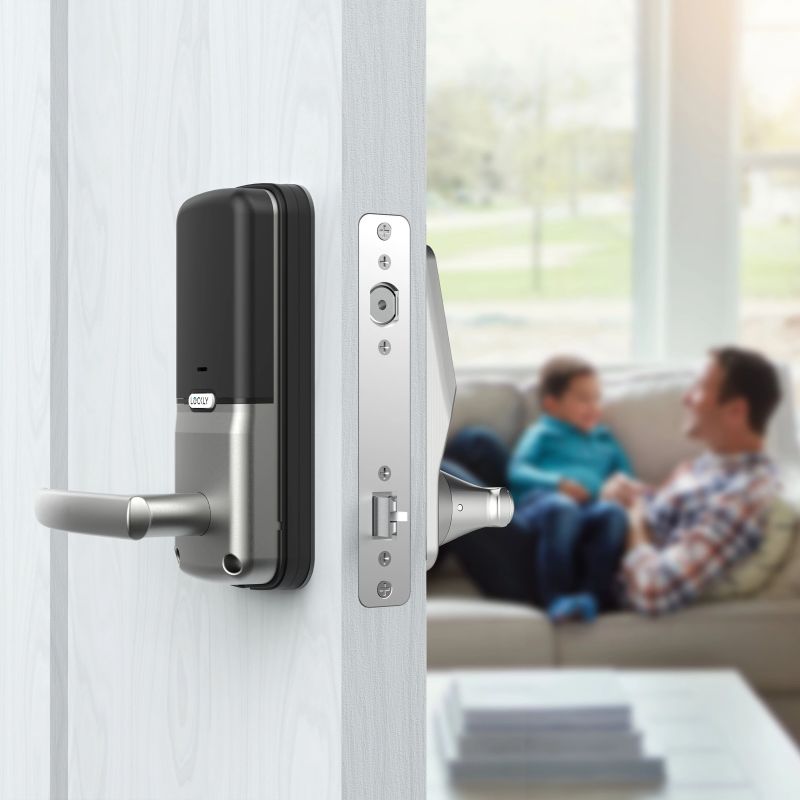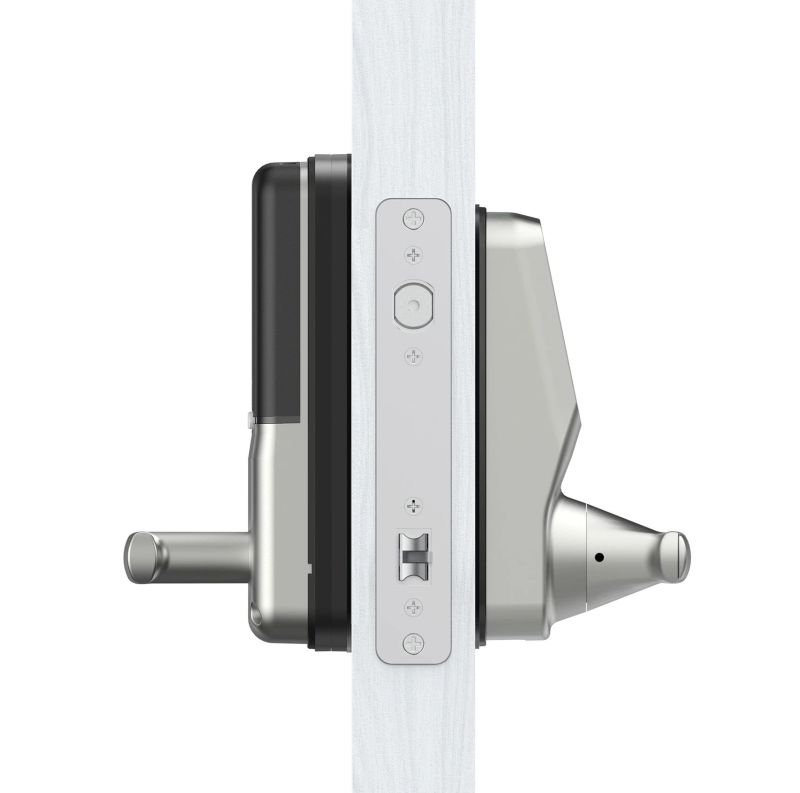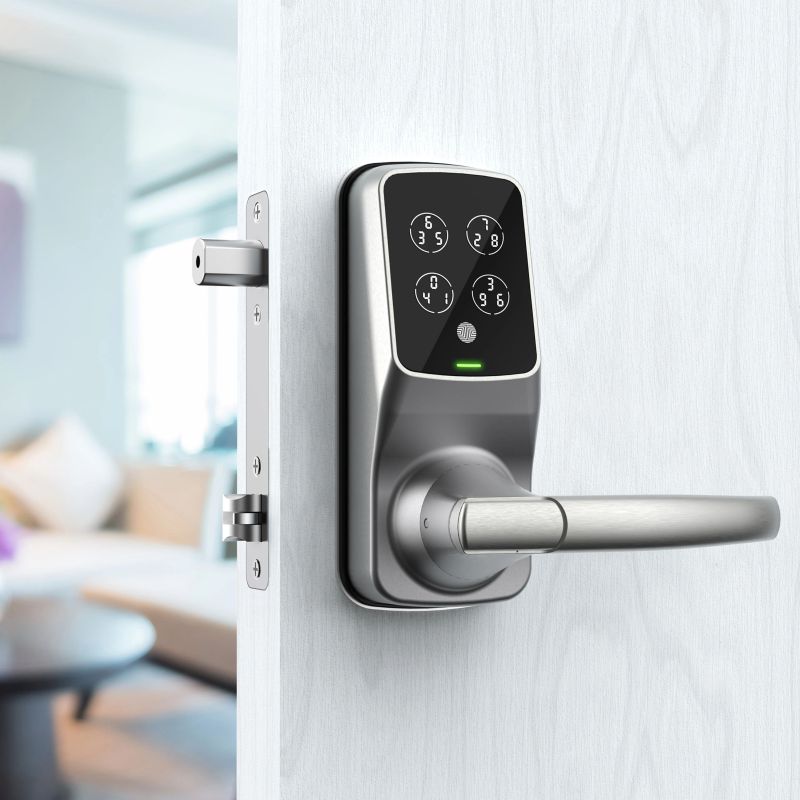 Also Read: LG to Launch New InstaView Door-in-Door Refrigerators at CES 2021
Lockly Guard
This smart lock is designed to be installed on sliding glass doors. It has nearly the same features as the Duo, including the PIN Genie digital keypad, biometric fingerprint access, and smartphone control. This smart lock can fit any standard aluminum or metal door frame. Guard offers an optional upgrade for a built-in RFID card reader which allows easy, contactless access.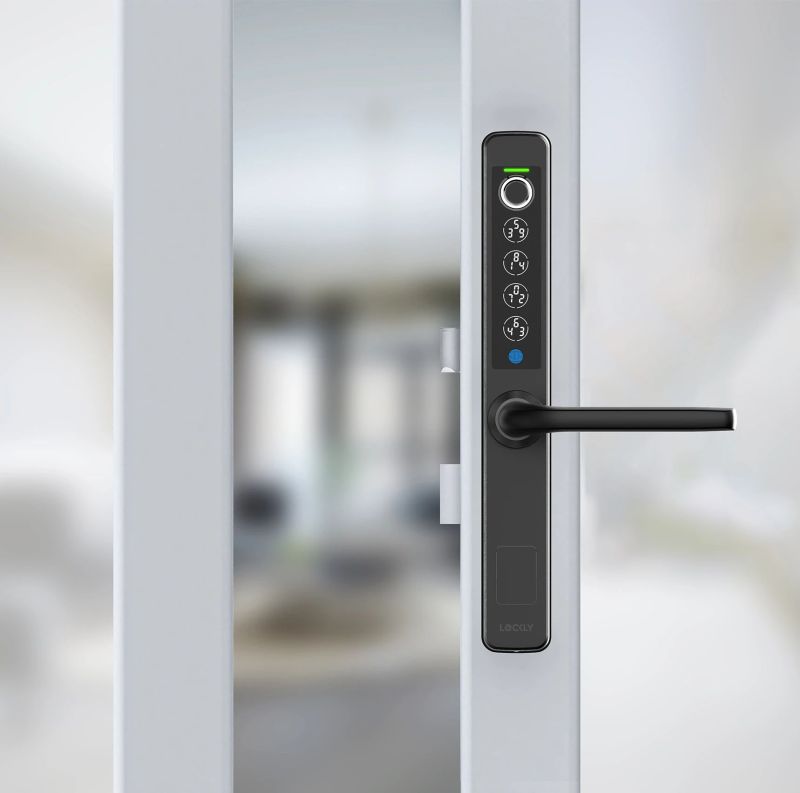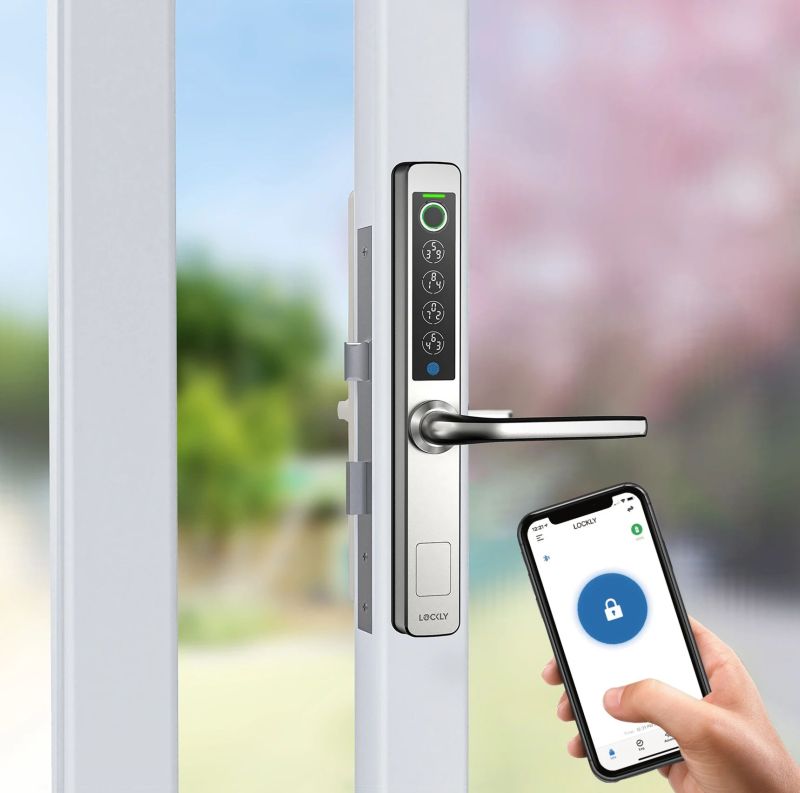 Lockly Vision
It is a dual-function smart door lock.  It comes integrated with an HD video camera that streams live footage to a mobile device. There is also a built-in microphone to enable two-way audio capabilities. This feature allows users to have real-time conversations with the visitor at the door. The Lockly Vision can be unlocked in five different ways: the PIN Genie digital touchscreen, voice, 3D fingerprint reader, mobile app, or with a physical key. It is named the Innovation Award Honoree at the CES 2021.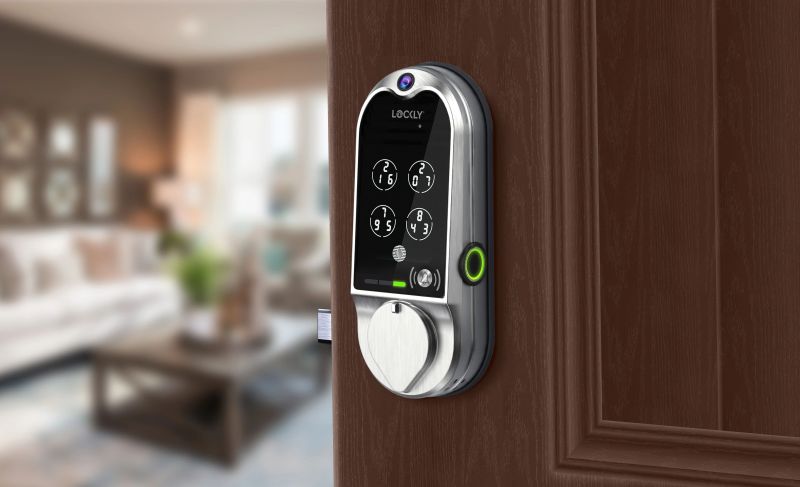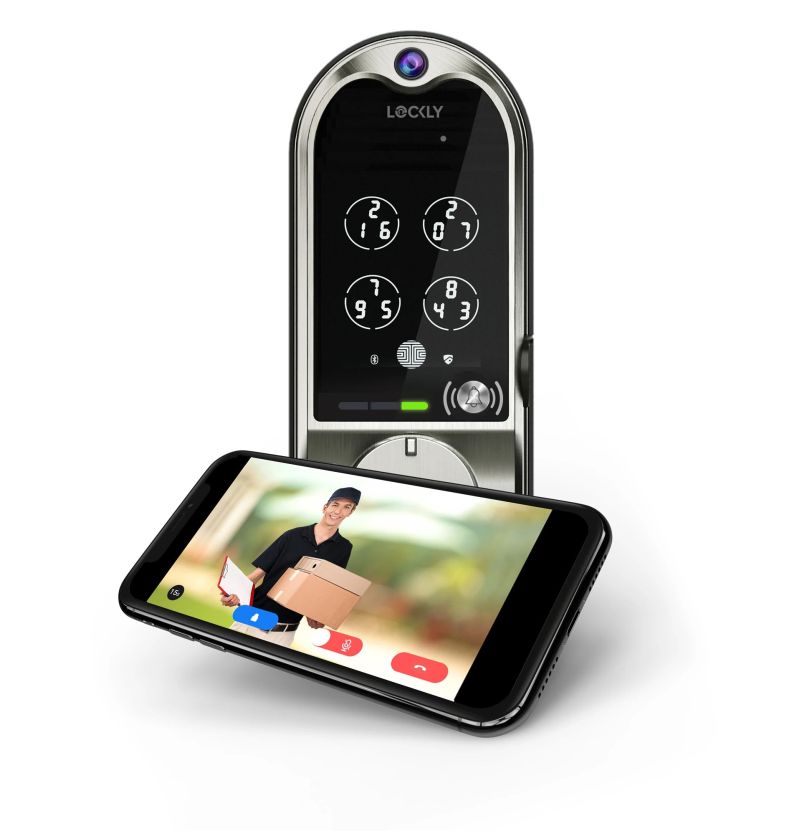 Via: Lockly