The London Basin Company has unveiled its new collection of stunning hand-painted porcelain basins that is sure to bring a bathroom to life. Established by the mother-daughter duo, Anna and Nathalie Callis, the company creates striking countertop basins designed to transform bathrooms and cloakrooms into lavish works of art.
Combining modern versions of traditional Oriental and Middle Eastern patterns, the elaborately decorated basin collection is inspired by the pair's favorite places on the earth. Handmade by skilled craftsmen using the finest quality porcelain, with intricate detail, each basin is finished and glazed by hand.
The basins are made in China, where the finest quality and most durable porcelain is manufactured. The company uses two main techniques to apply the patterns – 'under the glaze' and 'over the glaze.' The pattern is applied to the clay in the 'under the glaze' technique, then the basin is glazed and fired. In the other method, clay washbasins are glazed and fired before the pattern is applied and then the basins are fired again to ensure paint durability.
Each pattern is unique ensuring to add an eye-catching element to any bathroom or cloakroom design. From spherical bowls in breathtaking configurations to brilliantly crafted scallop-edged pieces, the London Basin Company has created the new collection, with each piece priced at £849 ($1,175).
Take a look at the beautiful basins in the new collection. 
Marnie
Taking inspiration from India's multitude of colors, this beautiful piece features a meticulous floral pattern of pinks, blues and greens set against a striking dandelion yellow background, offering a bold and evocative visual appeal to any space.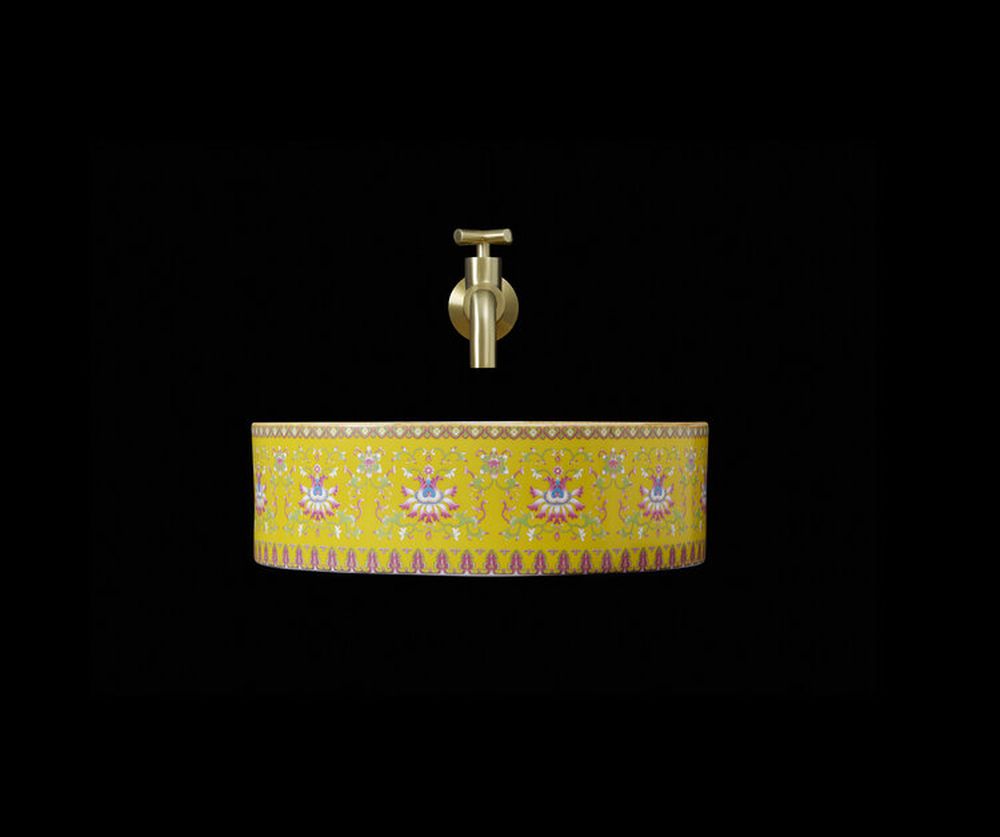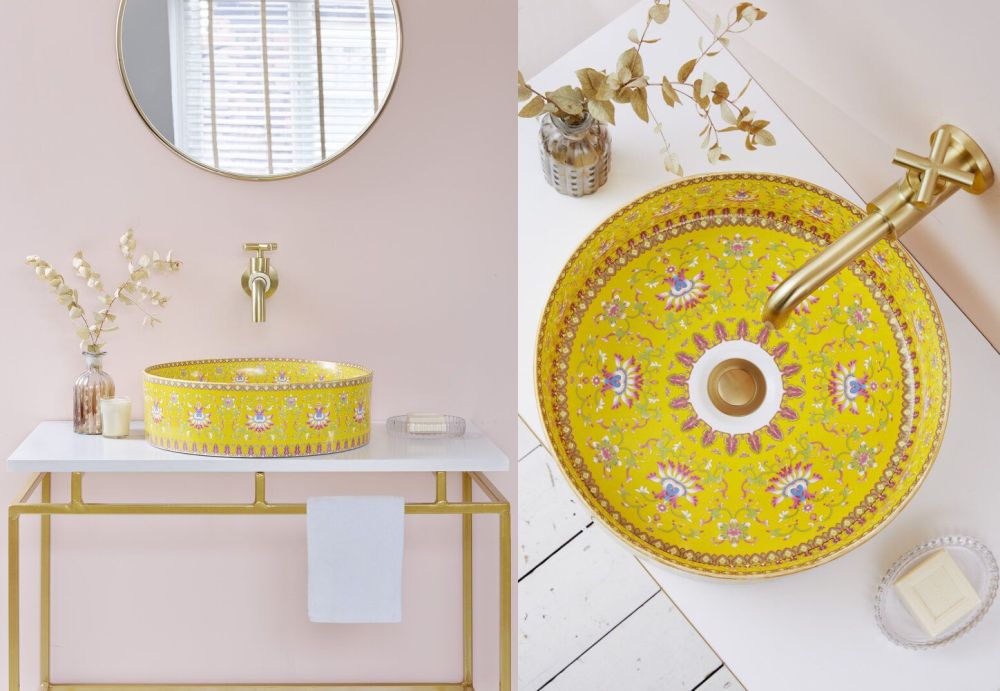 Agnes
Employing their travel experience from Miami, the mother-daughter duo created this bright high gloss hand-finished washbasin in a soothing pastel lemonade pink color on the inside and bright white hue adorned with golden square tiles with round edges on the outside.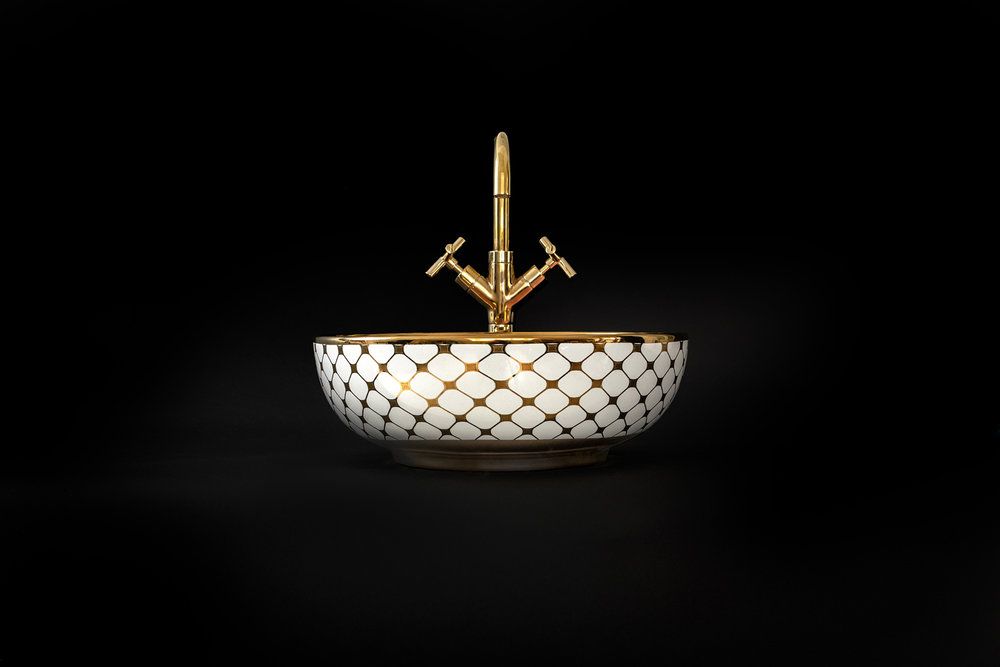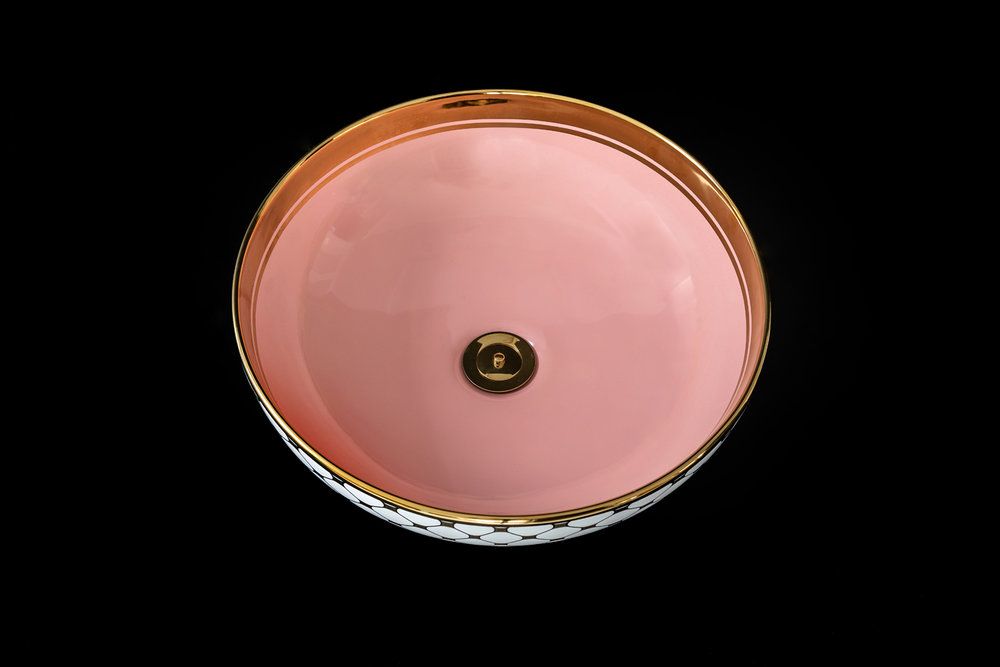 Carmel
Add glamor to your bathroom with Carmel washbasin, which is inspired by the love of Miami. This aqua pastel blue washbasin has an elegant gold brocade pattern on the outside with a beautiful gold rim.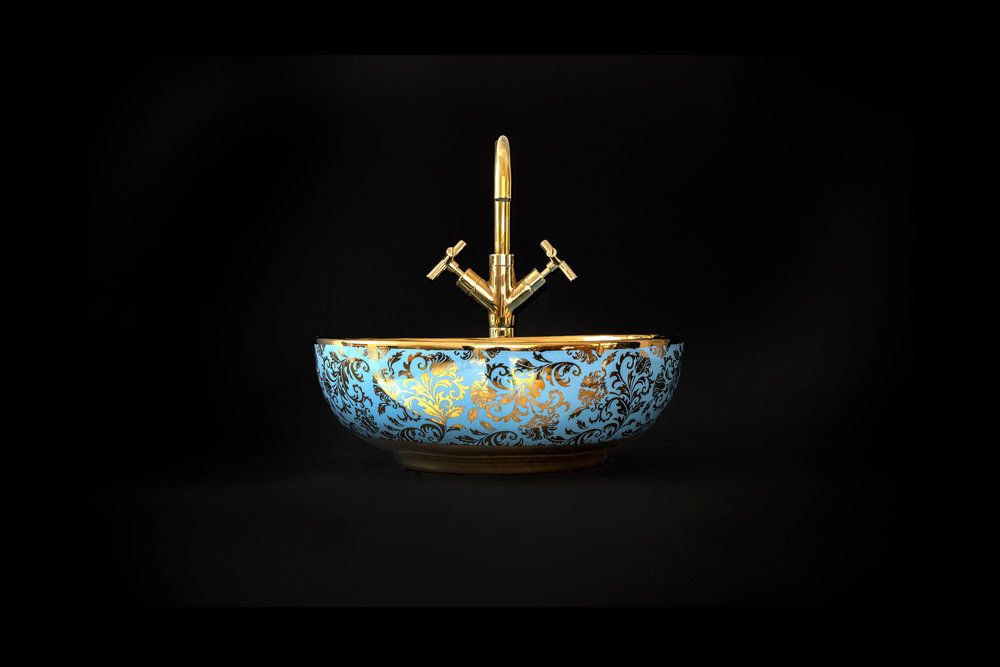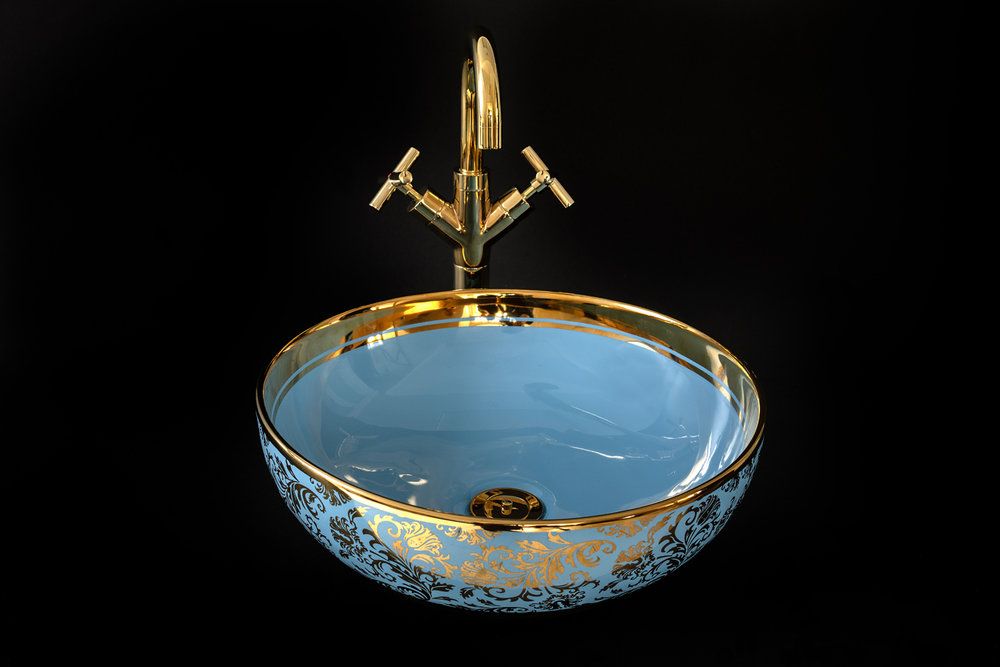 Blue Layla
Featuring a gorgeous floral design depicted in lemon yellows, greens and soft pinks intertwined with exotic birds and butterflies against a rich blue background, Blue Layla is a treat to the eyes and a truly enchanting piece of art.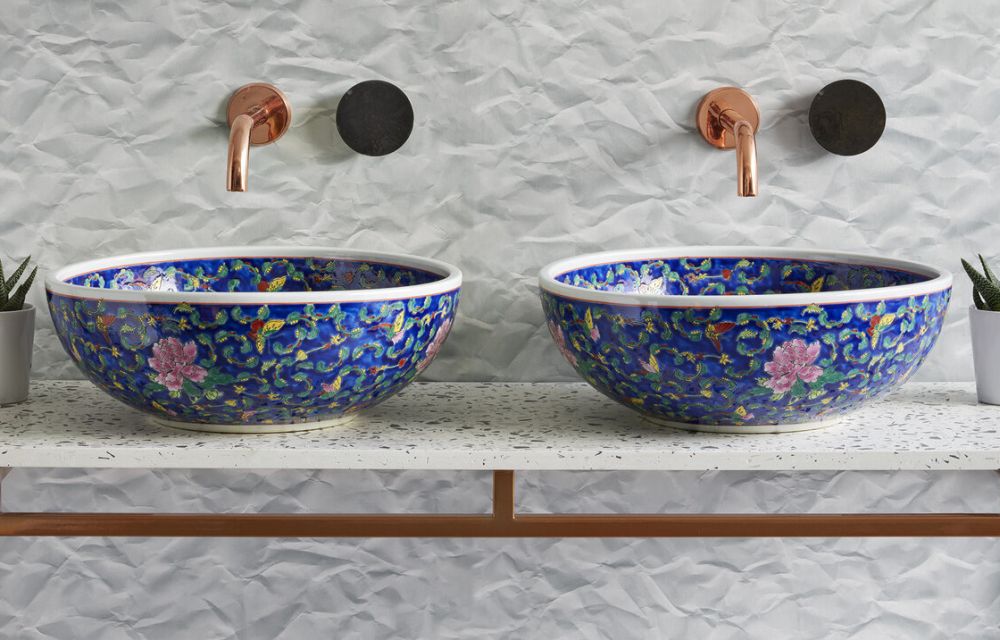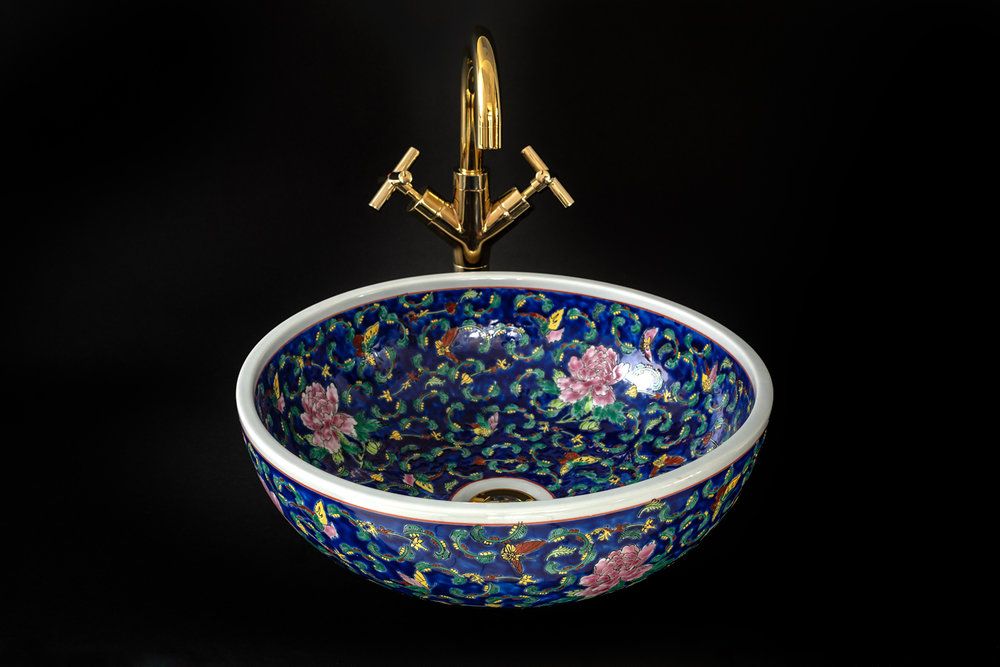 Angelica 
This white countertop porcelain basin is a classy accessory for your bathroom with a delicate petal groove pattern, gold rim and a gloss finish. It will instantly take you to the French countryside but works amazingly for urban settings too.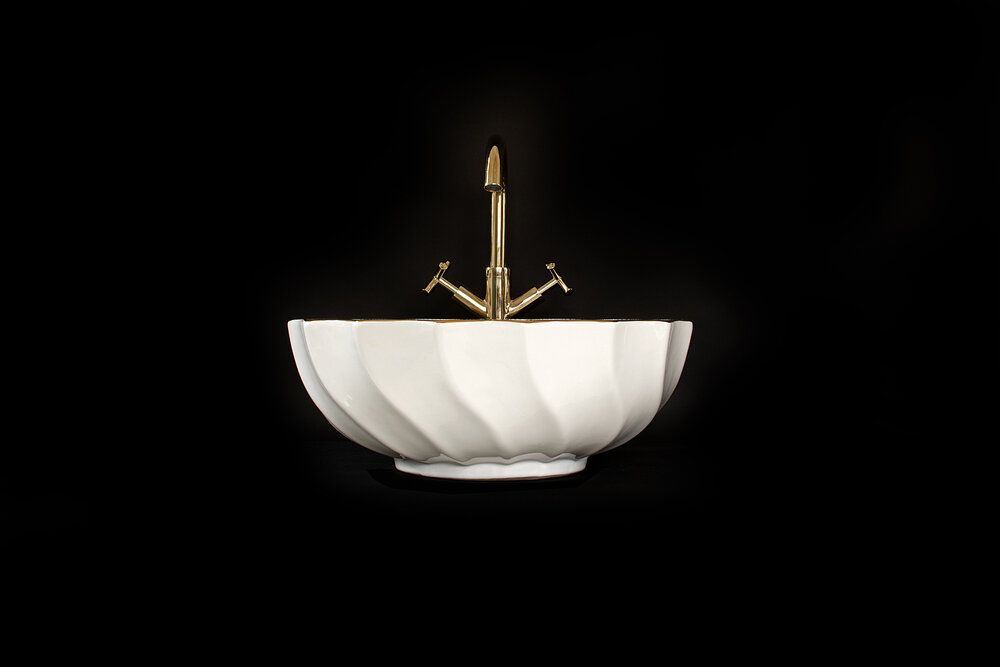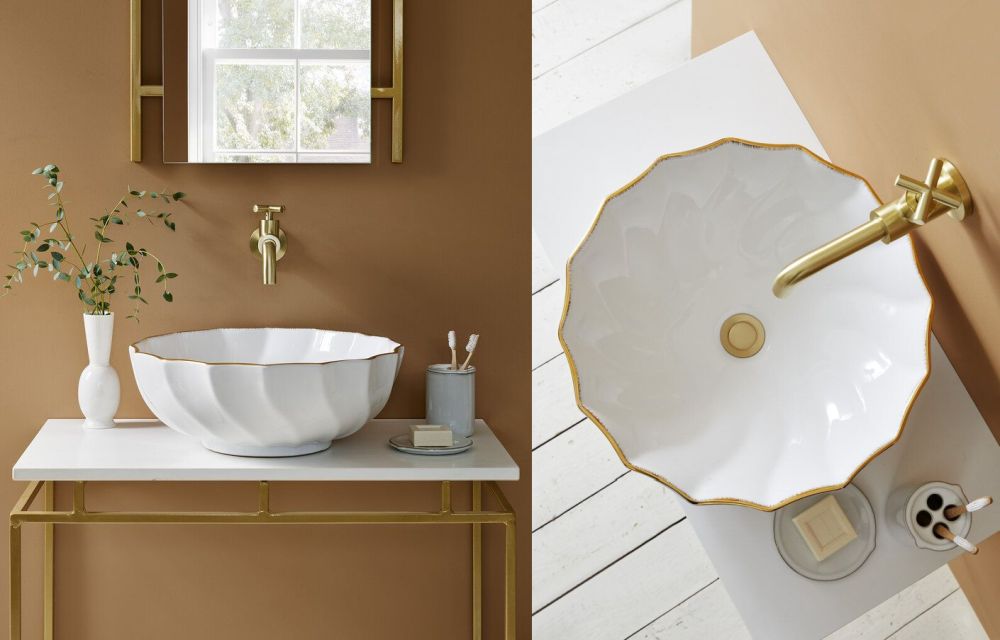 Amara
This modern take on traditional Moorish designs has resulted in a regal washbasin made in pale pink porcelain with a smooth satin finish. Its beautiful flower shape is adorned with an elaborate silvery grey pattern inside and out.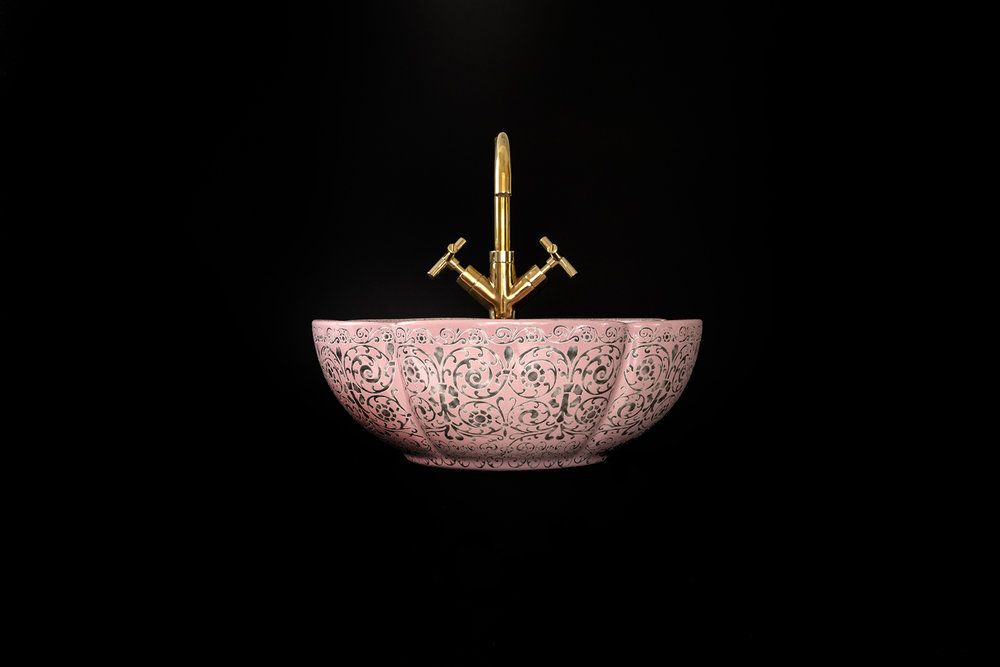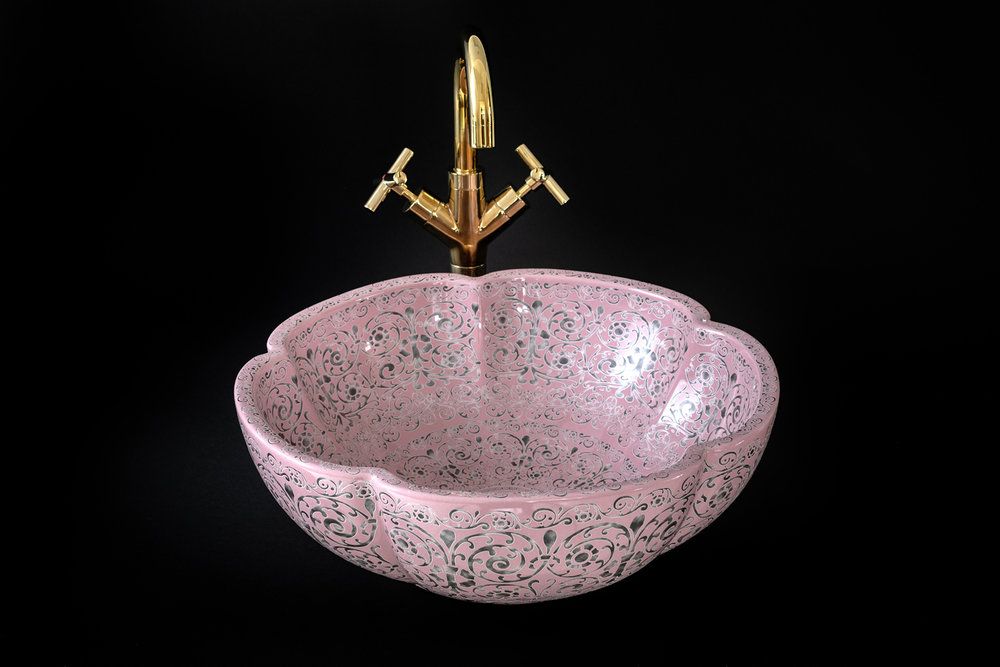 Zeina White 
A gorgeous multicolored butterfly pattern inside and out adorns the Zeina White basin, which has sparkly rose gold accents with a hint of Arabic charm.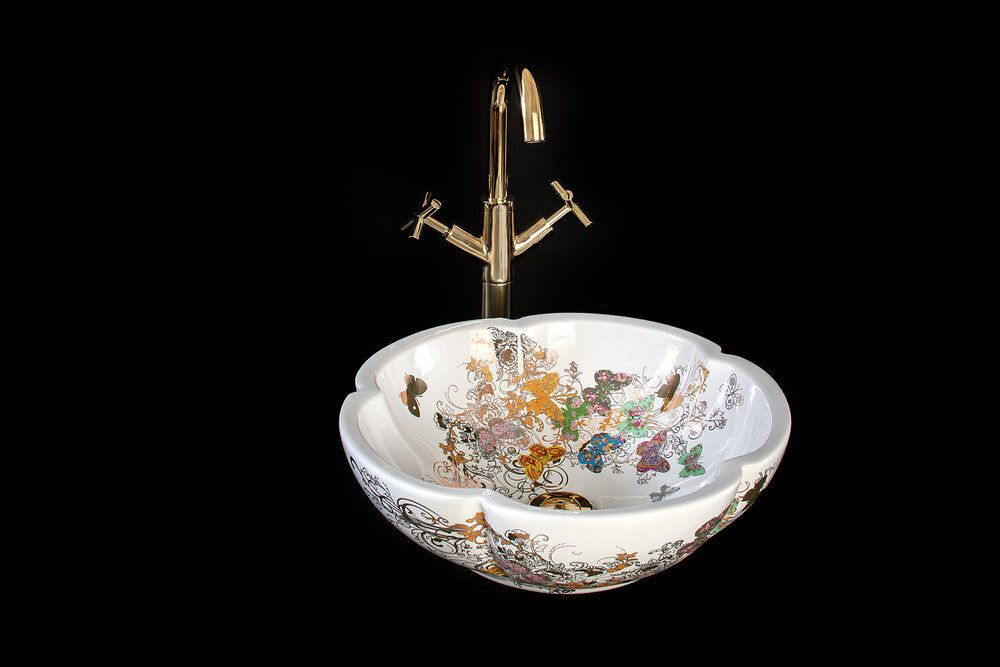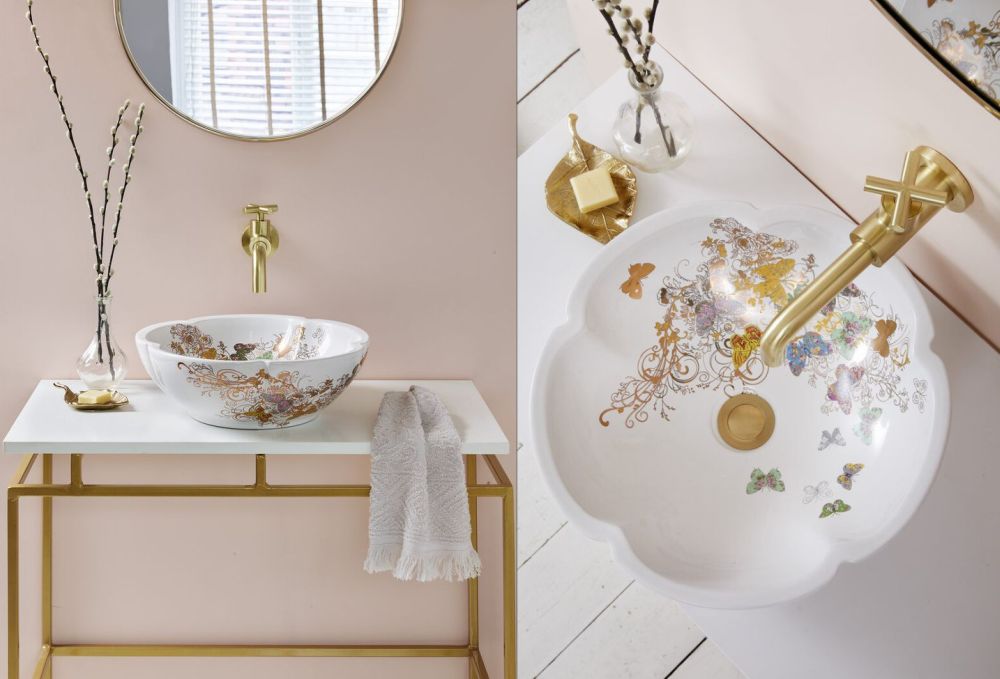 Azriel
Featuring an ancient Chinese scene, this bold porcelain countertop basin is embellished with a warm sunrise orange color with panels of ancients Oriental floral motifs in bright reds, blues and greens.