Los Angeles-based artist Illma Gore who caused a controversy last year for creating Donald Trump's naked painting 'Make American Great Again' is once again in the limelight for another unusual art project. She has cut off 24 Louis Vuitton monogrammed bags to cover a golden toilet, which is currently on sale at Tradesy showroom for a massive US$100,000. It is a fully functional toilet complete with golden flush tank and toilet paper stand.
Illma said;
So, I personally love the idea of what it felt like to cut up a $2,000 bag. And the urge to destroy is just the same as a creative urge.
Also Read: Guggenheim Museum's 18-karat gold toilet takes a shit on America
Got bored and started cutting up Louis Vuitton bags. Blacked out and found this.. pic.twitter.com/oss8AlIBy3

— Illma Gore (@illmagore) November 6, 2017
The idea of destroying luxury bags to cover a golden toilet is a totally weird thought, and by the way, it is suitable only for persons who can afford everything in gold. The online retailer Tradesy has approached her to create this too-much expensive artwork in form of a golden toilet.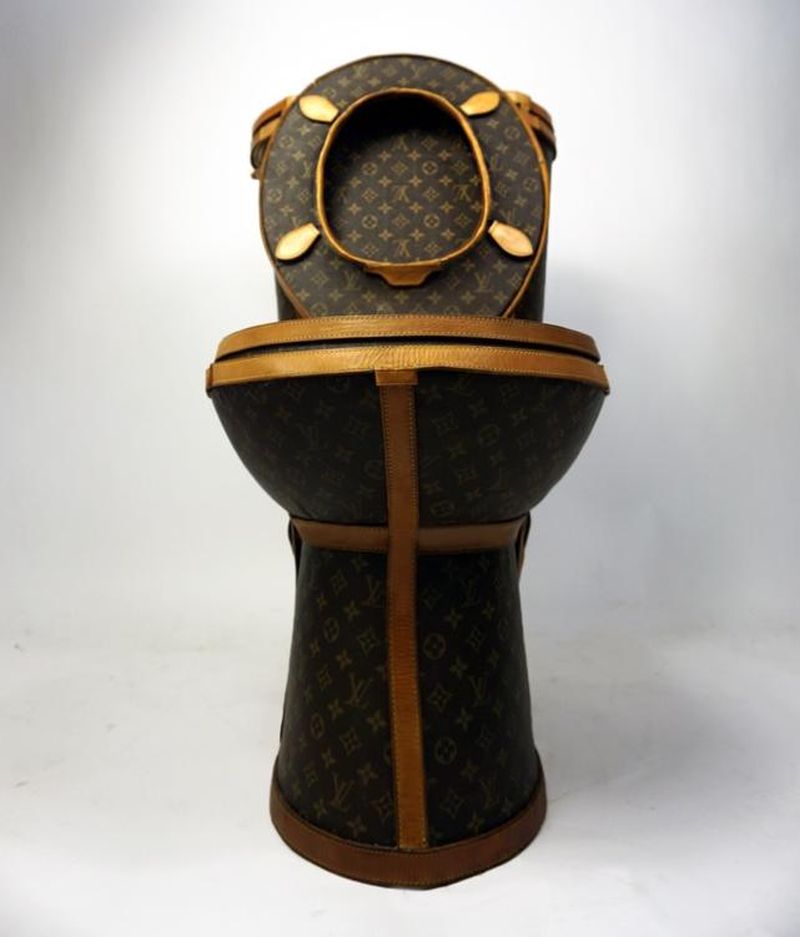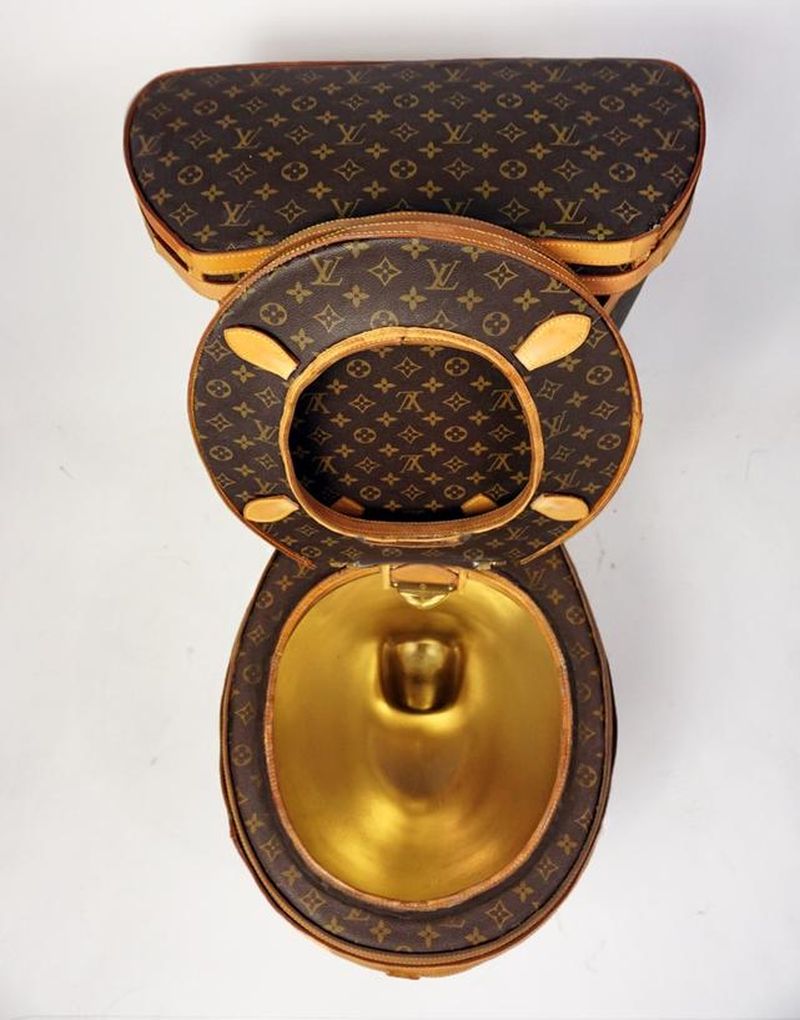 Via: Mirror