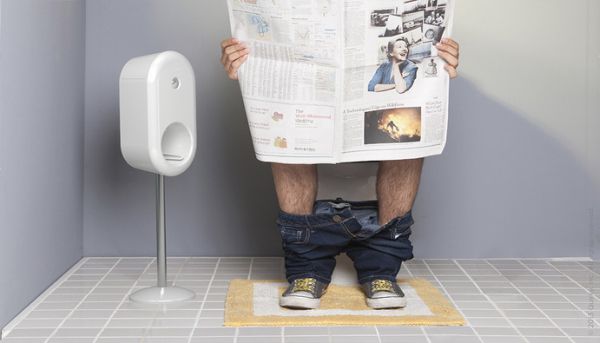 With the unheralded invention of motion sensing faucets, the introduction of a more 'personal' toilet mechanism was always on the cards. The ingeniously contrived Looie from Quirky (the original idea was concocted by New Yorker Lester Quimpo) fulfills this role with aplomb. So what exactly does the Looie entail? Well, it is a motion sensing toilet paper dispenser that automatically serves you your 'clean chit'. The working scope is actually pretty similar to those aforementioned faucets – all you need to do (after completing your 'job') is just place your hand in front of the sensor. The contraption detects this motion and promptly delivers a toilet paper to your ever eager hand.
Now, before 'green' enthusiasts start to raise their eyebrows, the Looie can only deliver a fixed number of toilets papers for each time you shove your hand in front of the machine. This simple mechanism can certainly help in not wasting too much paper for our efforts in the toilet. Furthermore, it is also integrated with a viewing window that allows its users to check out how much toilet paper is left inside the machine.
However, beyond the conscientious scope of saving paper, it is the ease of usage that would draw regular consumers towards the Looie. In that regard, the contrivance does exhibit some easy usability features – like its wall mounted credential that adjusts the level with your hand. The Looie can also be supported on a stylish aluminum stand that stands closer to your water closet (in case your water closet is far from the walls).
Dimensions – 308mm x 136mm x 162mm (for more details, please refer to the Quirky link).
Via: Quirky