For those who never get tired of playing with Lego bricks, the Brick Burger restaurant brings your favorite building blocks in appetizing edible format. Now when you feel like eating something while playing with Lego pieces, you can simply order these cool toy brick burgers to kill your hunger pangs.
Located at the Hampton Gardens Arcade in Pasig City, Brick Burger is offering a variety of Lego-themed burgers, like the Darth Vader, which comes with caramelized onions, bacon, mushrooms, sour cream, bbq sauce, and a black bun in the shape of a Lego brick. Besides black, the burger buns also come in other color variations such as yellow, orange, and red "bricks".
These colorful buns will be wrapped around some of the hearty selections like the Cheesy Mac, a cheeseburger topped with mac and cheese and bacon bits. The customers who visit Brick Burger can also play with Lego bricks as they wait for their delicious burger. This will make the daunting task of waiting for your meal a little easier and fun.
The toy brick-themed restaurant first opened in 2016. The owner Jergs Correa's love for Lego inspired the menu and decor of the eatery, which is stuffed with Lego boxes and figures. Plus, your brick burgers are also served in Lego plates. If you're ever in Pasig City, don't forget to try these Lego brick burgers.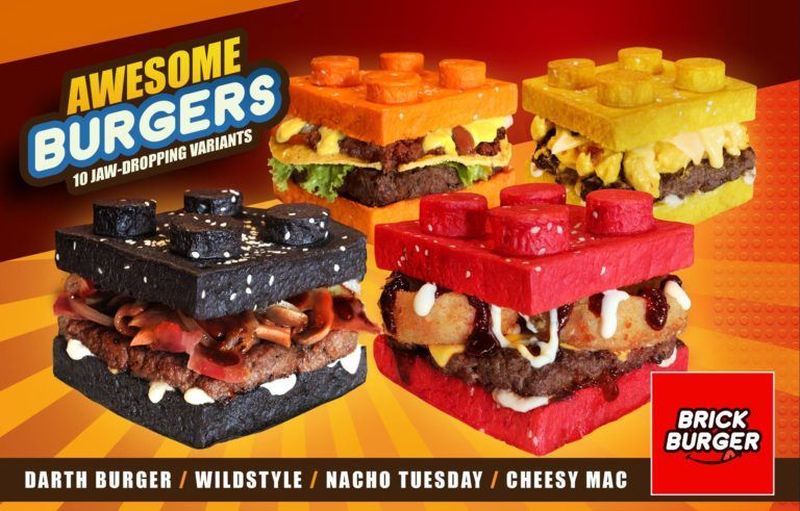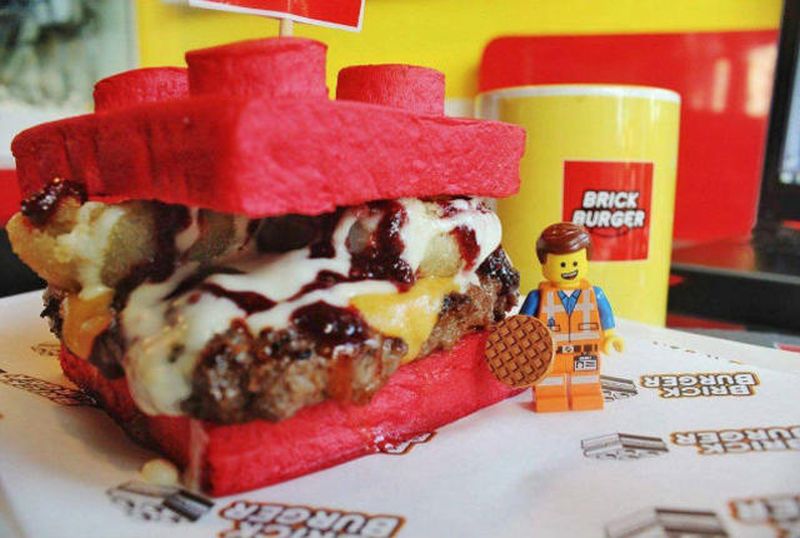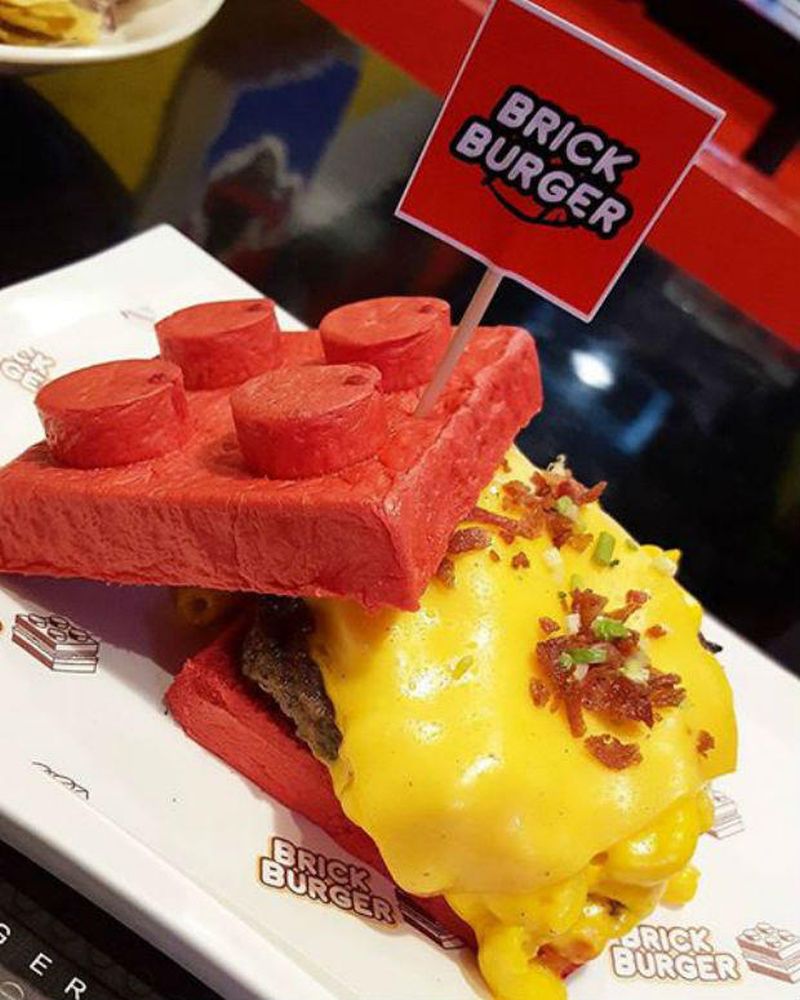 Via: MentaFloss