Christmas is indeed the best time for kids and grownups to have fun together while decorating a house and preparing yummy treats. But what if you can share the same joy with imaginative play? If so, there is nothing better than a new LEGO Christmas set for a master builder in your home. 
LEGO has some interesting Christmas sets for amazing brick-built festivities. Since these plastic brick sets come with an instruction manual, you don't have to worry about setting up a perfect Christmas display for your mantel, end table, windowsill, or any other area in your house. 
Now, you must be wondering which specific set to pick. To make your job easy, here are over 10 best Christmas LEGO sets you can choose from. From Ice Staking Rink to Winter Village, Christmas Penguin and Winter Snowball building, there is something for every type of builder; read on:
LEGO Ice Skating Rink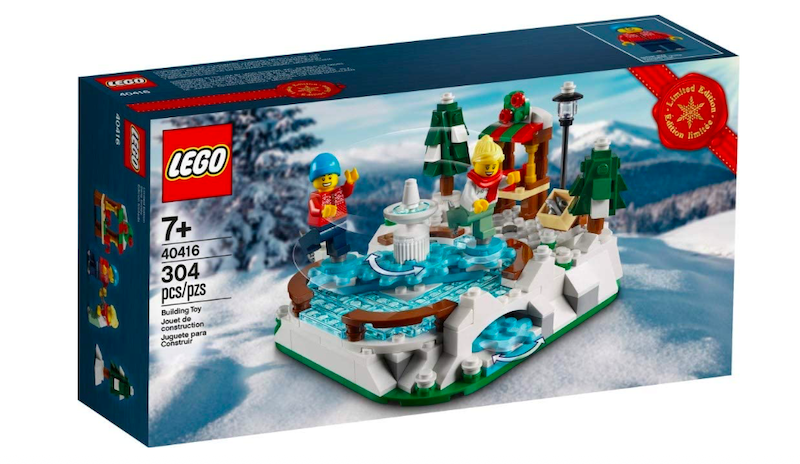 This particular LEGO ice skating rink set contains 304 pieces. Since it's suggested for all ages above 7, you can enjoy building it with your kids over a cup of hot chocolate and some yummy cookies.
Buy: $49
LEGO Gingerbread House Kit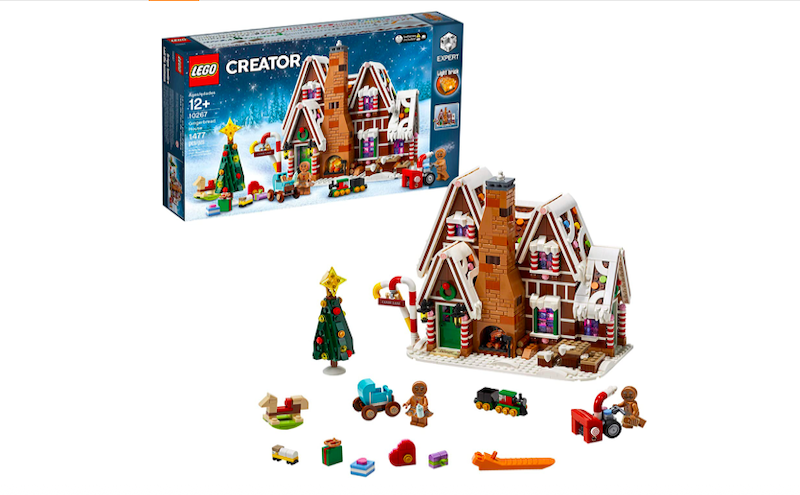 Build and play with the LEGO Creator Expert Gingerbread House for a joyful experience. This model comes with fantastic details, candy-cane columns in the facade, candy-colored candy buttons on the rooftops, a big chimney stack with a burning fireplace, and sparking windows.
You can find several amusing touches along with candy-themed furnishings within this tiny home, including a fancy bedroom with a cotton candy lamp and chocolate bed, as well as a bathroom with a toilet and bathtub.
Buy: $169
LEGO Winter Village Fire Station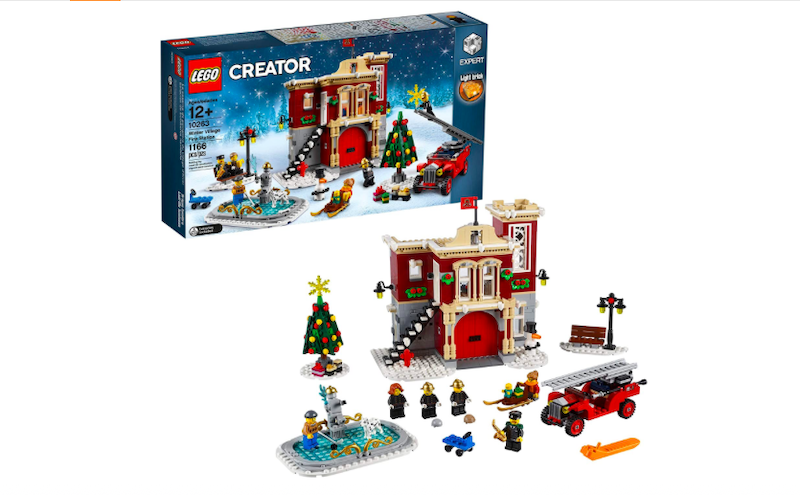 Create the festive winter scene using LEGO bricks available in this kit. It includes an ice skating rink, 2-level fire station, a Christmas tree, fire truck, and many other Christmas decorations. There are total six mini figures in this Christmas LEGO set, including a Dalmatian, snowman, child, etc. 
Buy: $196
LEGO Holiday Mini Build Set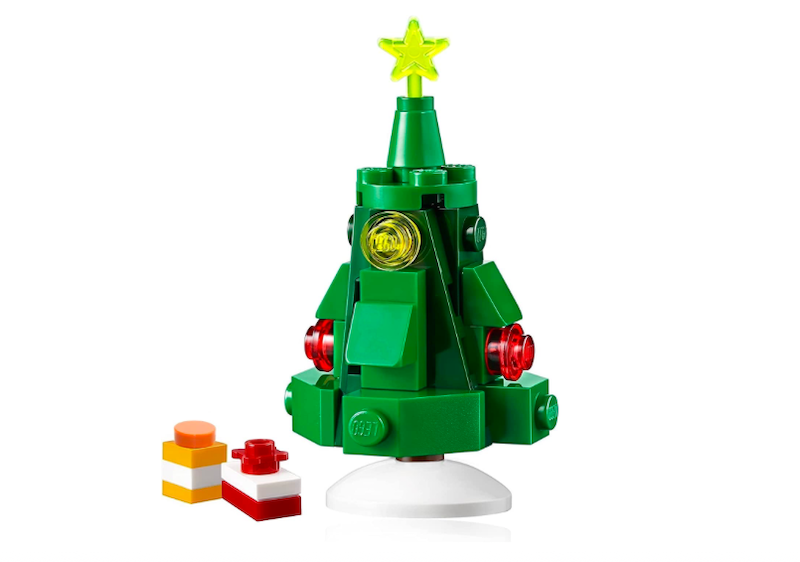 Another interesting LEGO set to consider for gifting is this holiday mini kit. Kids can use it for recreating scenes from Christmas holiday while playing their own imaginative stories with the mini figurines.
Buy: $15
LEGO Christmas Train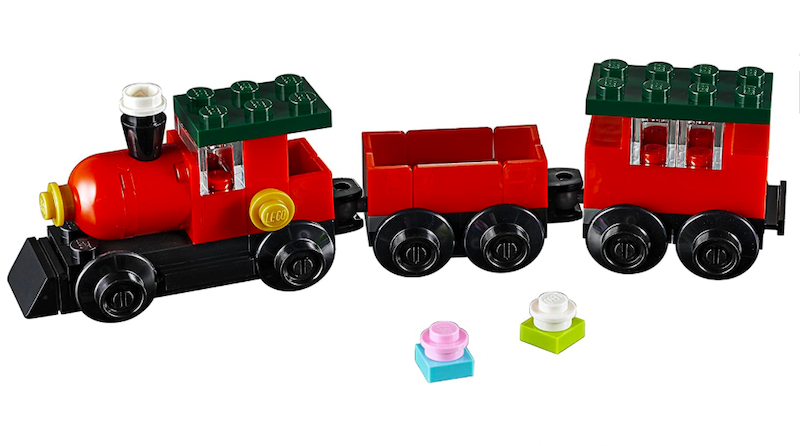 It would be so adorable to set up the LEGO Christmas train. It seems to be a good item to create a desired Christmas scene or display. 
Buy: $25
Santa Claus and Snowman LEGO Set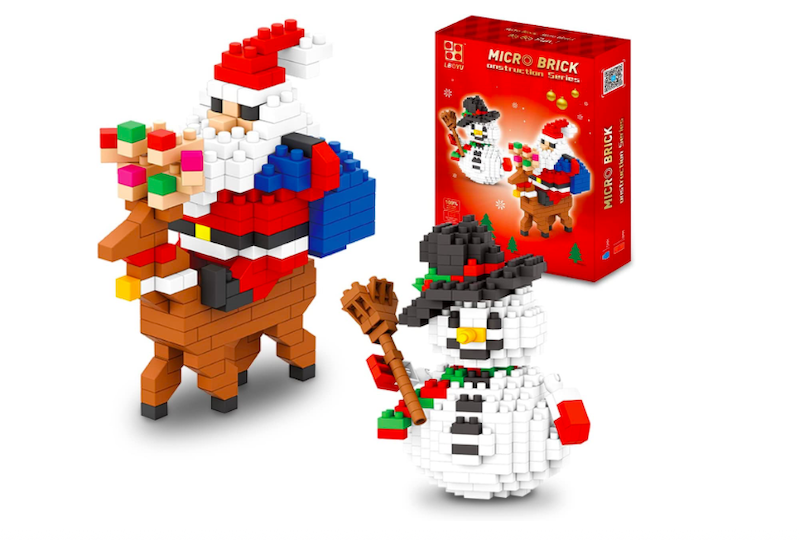 Explore more holiday excitement with this delightful Christmas LEGO set. You can create amazing seasonal displays using the set for your home décor while adding seasonal cheer to your interior. The best part is that you can use it for many years to come. 
Buy: $26
Also Read: Best Tabletop Christmas Trees You can Buy for Under $50
LEGO Christmas Penguin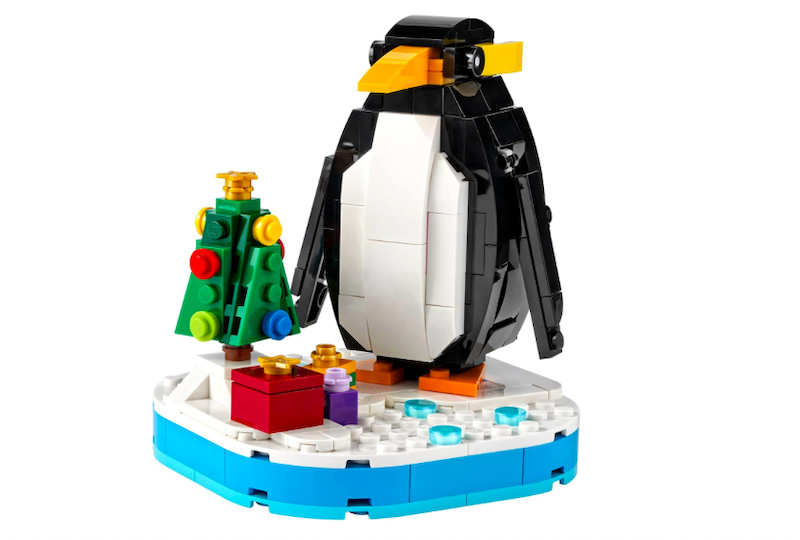 You may enjoy the holiday season by using this cute Christmas Penguin display toy. The seabird can rotate and stretch its wings while sitting on a display pedestal next to a decked-out Christmas tree and three wrapped gifts.
Buy: $20
LEGO Iconic Christmas 2-in-1 Wreath with Big Red Bow and Advent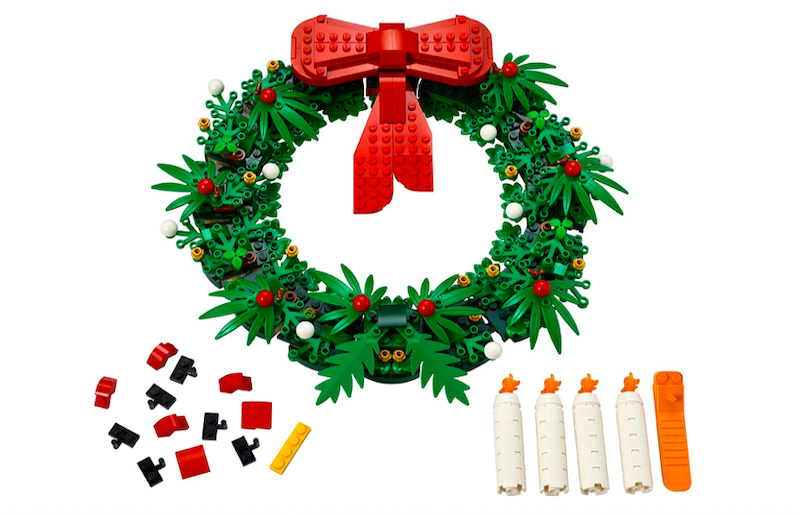 It will be super fun to put together a Christmas wreath using LEGO bricks. It comes with a red bow and an advent. When finished, you can use the built items for wonderful holiday decor. 
Buy: $60
Christmas Reindeer, Snowman, Mr. & Mrs. Claus, Santa Claus Blocks Bricks Set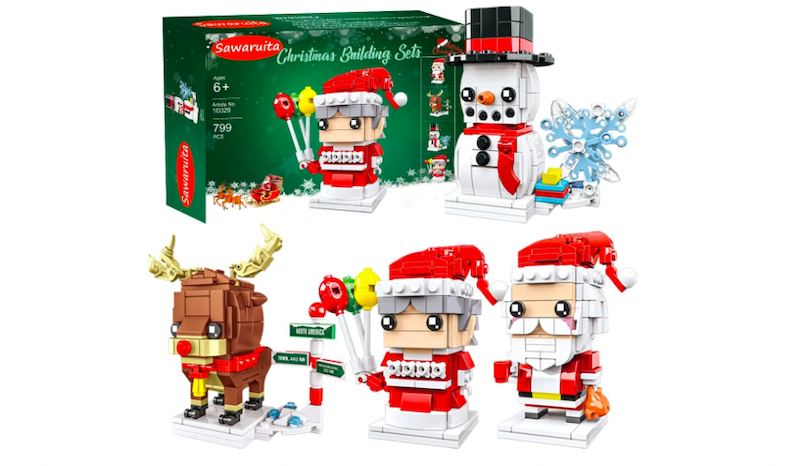 Christmas celebration is incomplete without Santa Claus, Snowman, or Christmas Reindeer. Each toy in this set features a baseplate and should add hip to your kid's festive decoration.
Buy: $27
LEGO Christmas Reindeer Ornament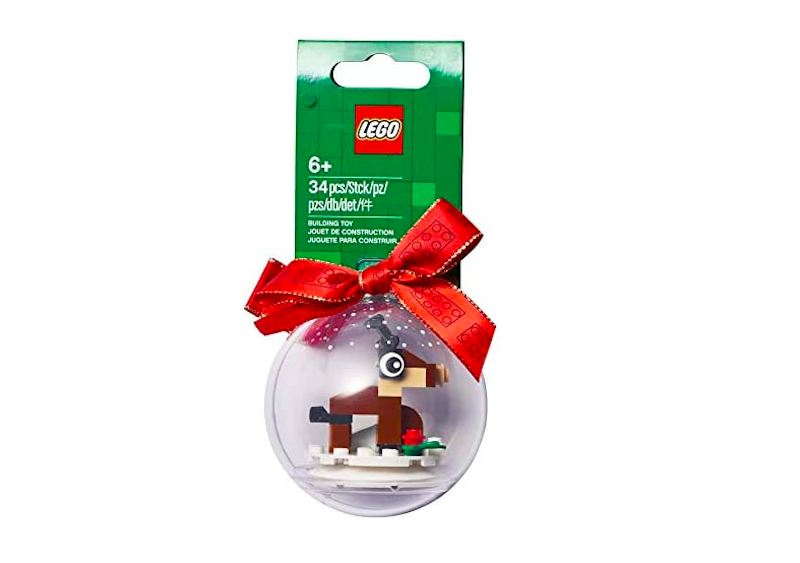 With the LEGO Christmas Ornament Reindeer construction kit, which includes an adorable, buildable reindeer, a transparent display bauble, and a red ribbon for hanging; unite the family for some festive decoration fun.
Buy: $27
LEGO Marvel The Avengers Advent Calendar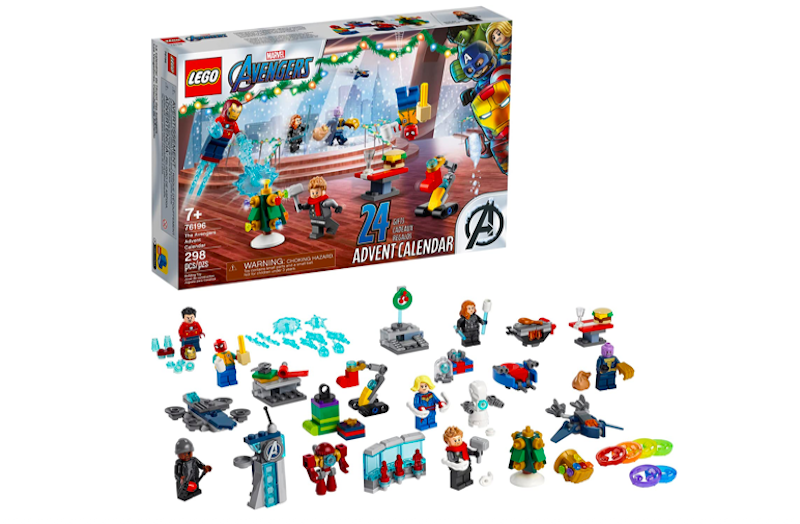 The LEGO Marvel The Avengers Advent Calendar makes a wonderful Christmas gift for a Marvel fan aged seven and up. Children can discover daily treasures hidden behind each of the calendar's 24 doors as December progresses until Christmas.
Kids will adore the seven mini-figures included in this set: Spider-Man, Iron Man, Thor, Black Widow, Thanos, Captain Marvel, and Nick Fury. There are also great equipment and accessories from the Marvel Universe, including a Helicarrier, Quinjet, Avengers Tower, Spider-Man drone, and more.
Buy: $70
LEGO Winter Snowball Building Set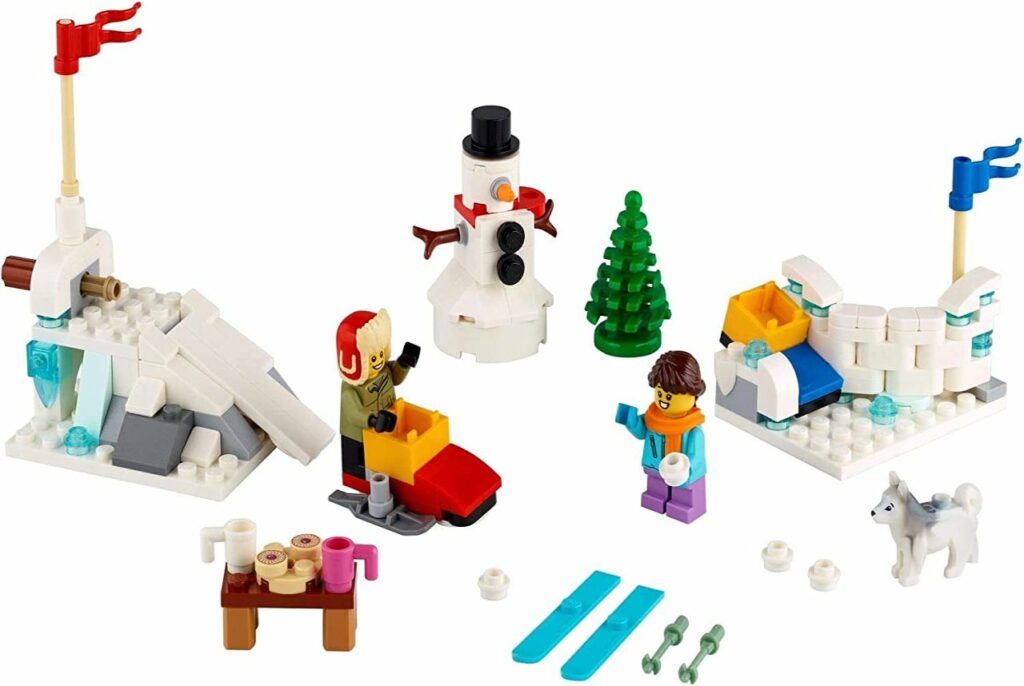 With this action-packed LEGO Iconic playset for kids, get ready for a Winter Snowball Fight. To build realistic scenarios, the kit includes a buildable snow fort, a hill with a sledge-launch, a snowball catapult, a tree, a snowman, and a table with cookie and mug elements, as well as other interesting figurines. Overall, it makes an amazing holiday present.
Buy: $35