Santa is on the way and all of us are busy decorating our homes with desirable decorations to welcome him. Christmas trees are a must in every bucket list for the holiday season. There are endless tree options, and you can even make one yourself, but if you are looking to decorate crammed-up interiors, nothing can beat the beauty of the tabletop Christmas trees.
They are fairly cheap and easy-to-maintain Christmas decorations yet bring a festive essence to the home. Have no time to search which one is the best, fret not, we have done it for you. Below are some of the best tabletop Christmas trees you can buy right now. They can also work as unique Christmas gifts.
Glass Tabletop Trees
Add some classy element to your dinner table or mantlepiece with these modern three-sided glass trees. You can keep them out on display all year long!
Buy: $45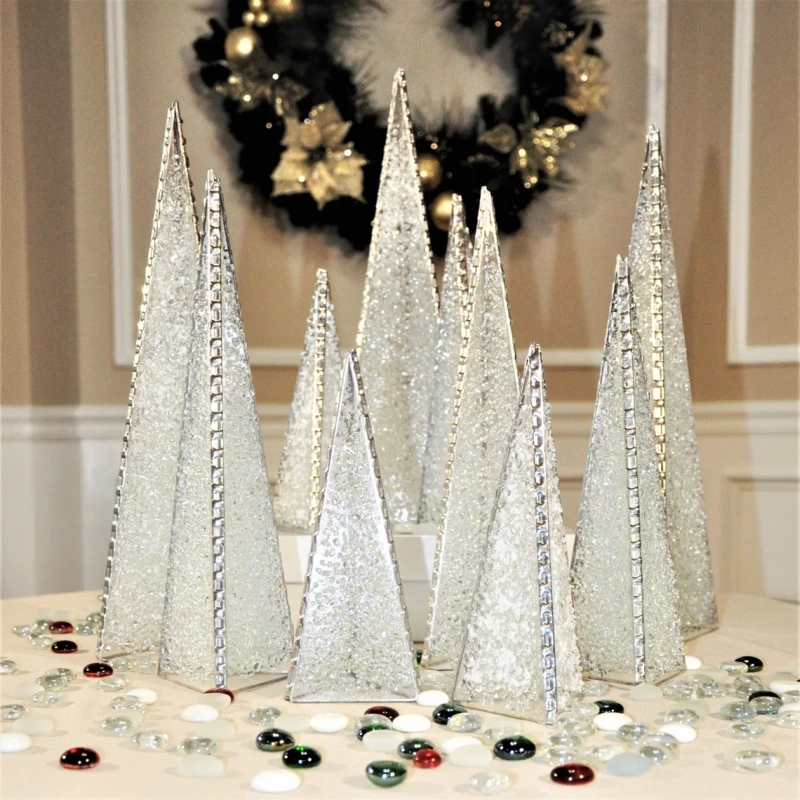 Velvet Yarn Tree
These cute festive trees wrapped in velvet yarn will make a great holiday accent. You will love showing off these babies.
Buy: $9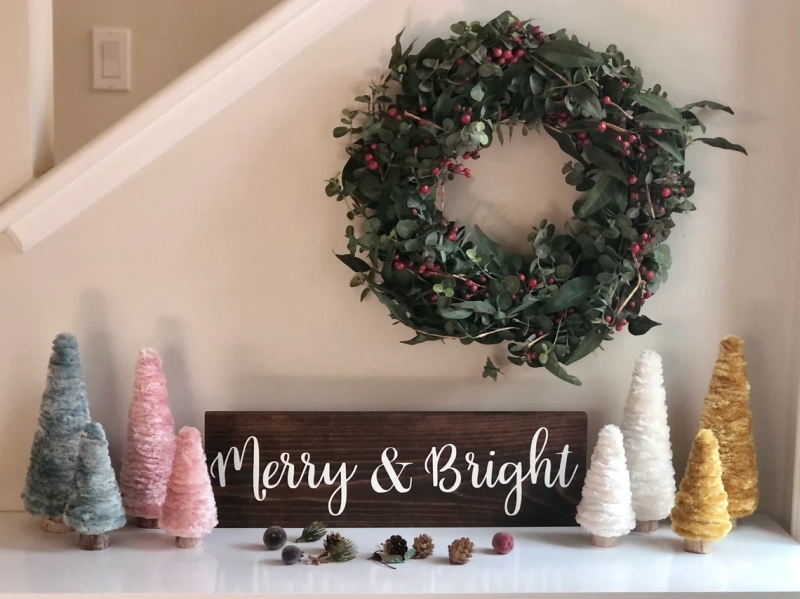 Mini Macrame Christmas Trees
Think out of the box and decorate your house with these mini macramé tabletop trees. They will add a bold, boho flair to your holiday decor.
Buy: $15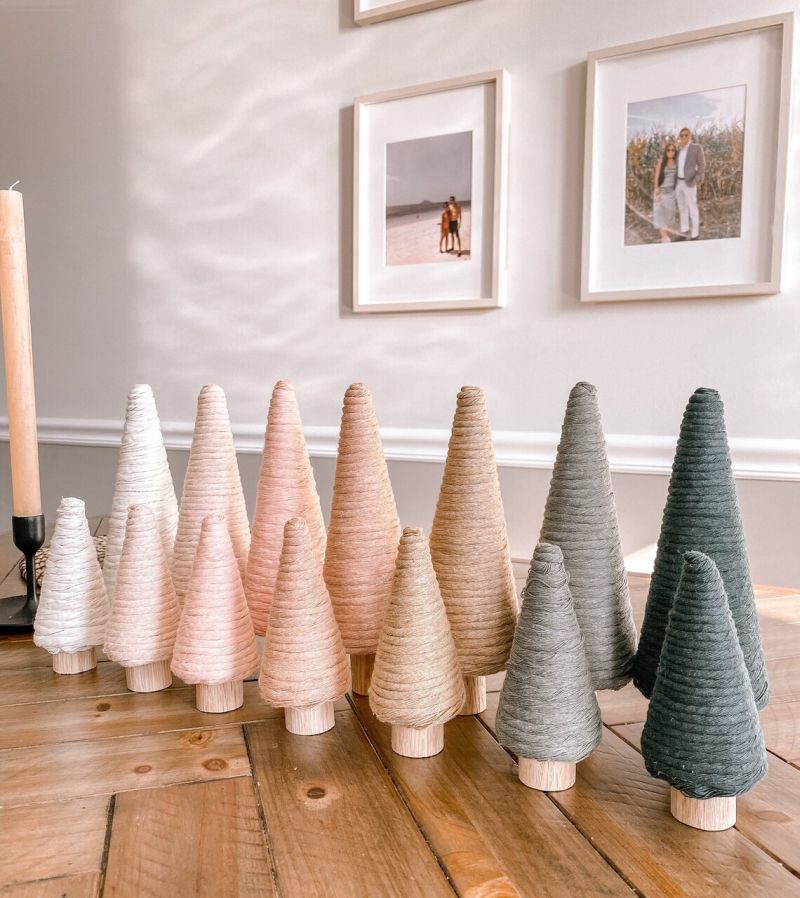 Beaded Tabletop Christmas Tree
This handcrafted Christmas tree will add charm and character to your shelf or coffee table. It is made using green beads along with a wire frame.
Buy: $38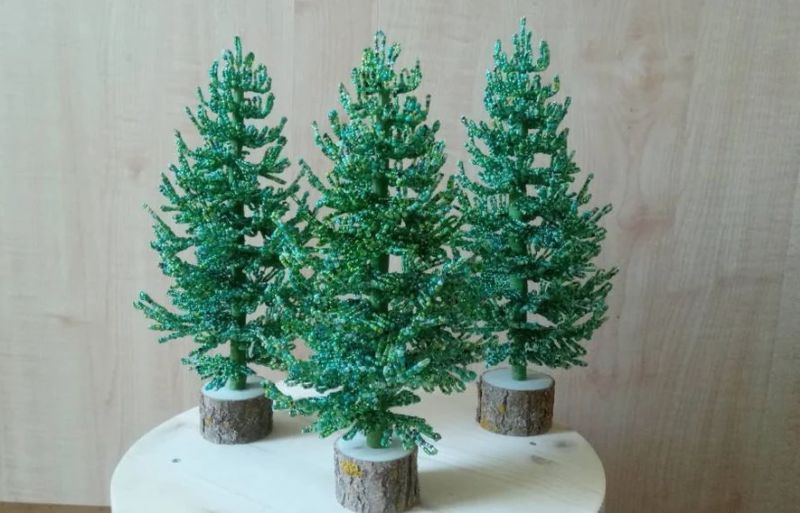 Metal Christmas Trees
These metal Christmas trees are made using Haitian method of creating sculptures. Each piece boasts an intricate work of cutting, beading and detailing. It will spruce up your home for the holiday season.
Buy: $29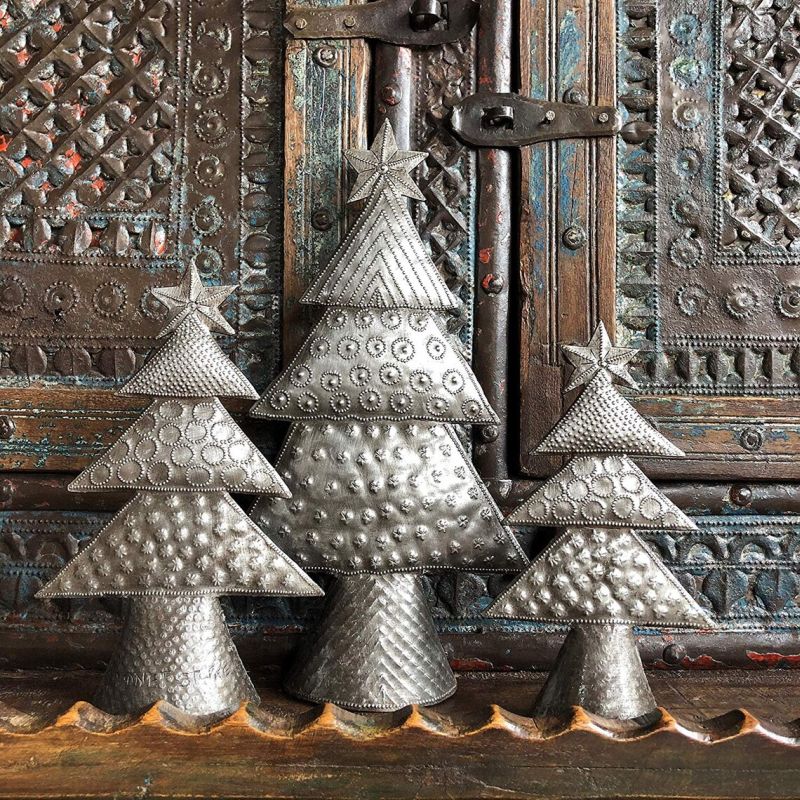 Cardboard Tabletop Christmas Tree
This recycled cardboard Christmas tree looks great and is super easy to set up. You just need to join the pre-cut pieces and stack them like a tree. It can be decked with paint, cloth, scrapbooking, etc.
Buy: $4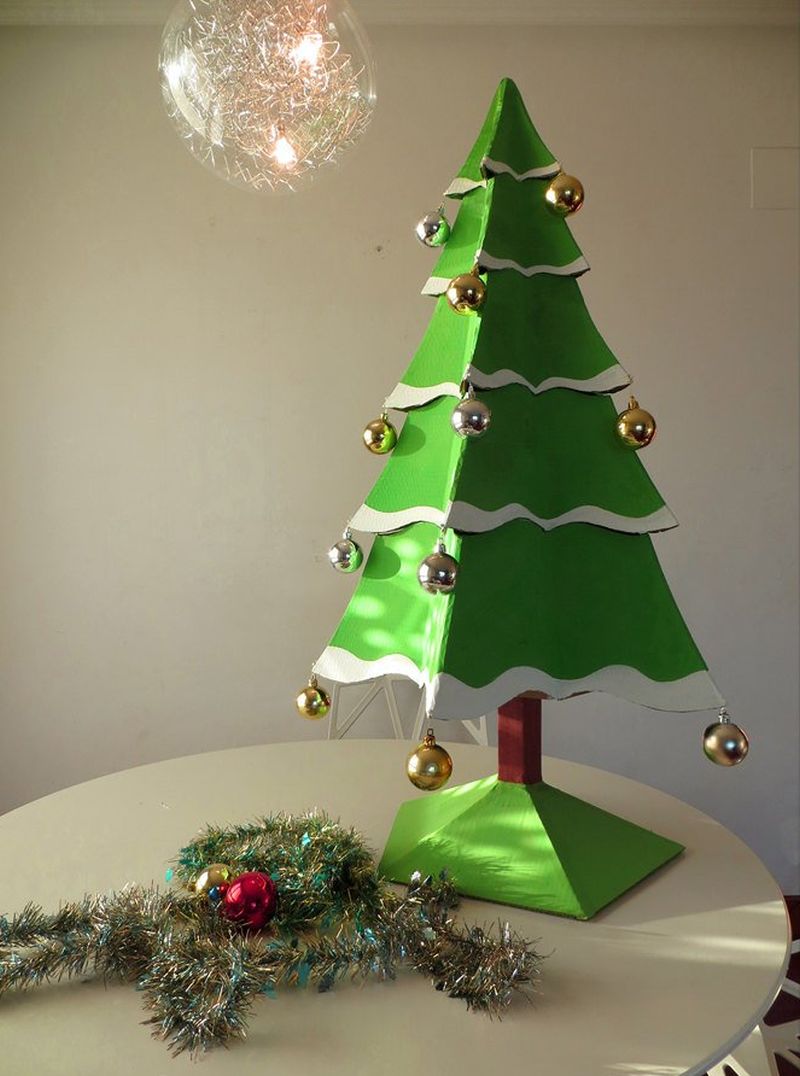 Frosted Bottle Brush Tabletop Christmas Tree
These miniature bottle brush Christmas trees are flexible and can be bent to any angle. They are made of metal and plastic with a wooden base. These are available in 30 pcs of different sizes.
Buy: $12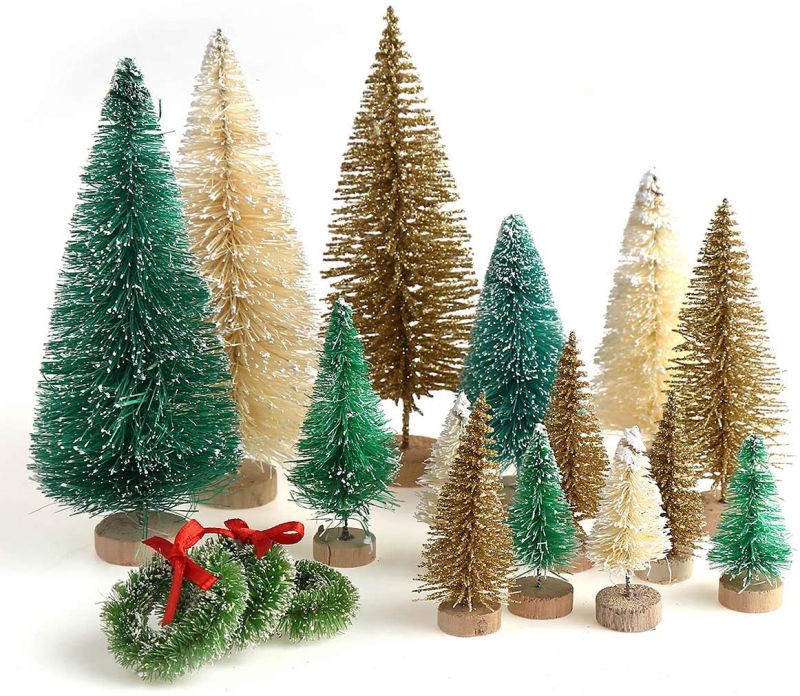 3D Printed Light up Christmas Tree
Handmade from PETG plastic, this 3D printed light-up tabletop Christmas tree will add a wow factor to your Christmas decoration. This contemporary Christmas tree is a fun decoration and makes a beautiful present as well. Bringing the ambiance of warm lights, the tree comes with a battery lasting up to 200 hours. The unique swirly design inspires a fuzzy festive feeling and creates a magical and welcoming vibe in the house.
Buy: $15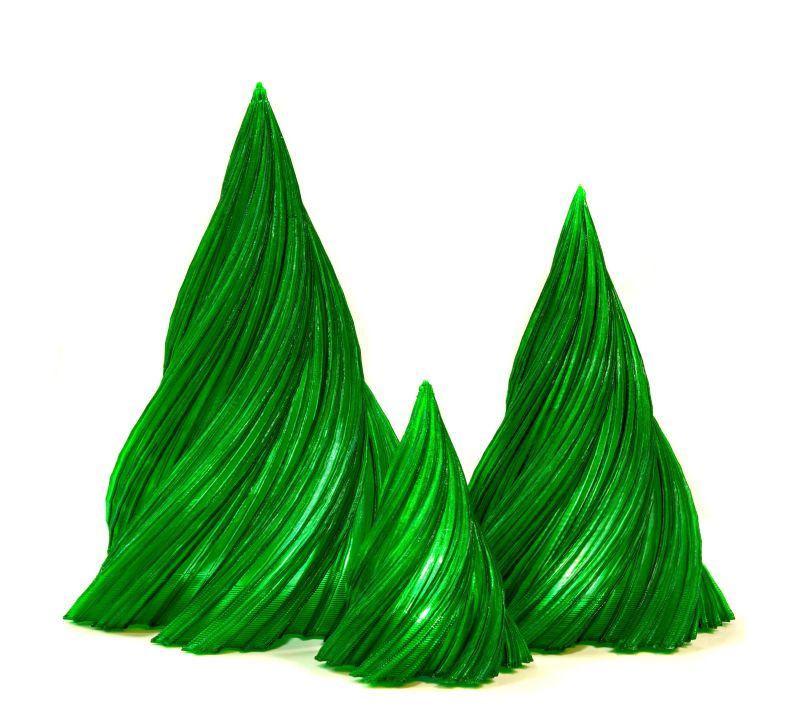 Snow Flocked Tabletop Christmas Tree
This 20-inch, snow-flaked tabletop Christmas tree comes with 20 LED lights for a cool look. You can decorate it with other small decorations as well.
Buy: $35
Acrylic Tabletop Christmas Tree
This 14.5-inch, battery-operated Christmas tree comes with color-changing LED lights. Made of acrylic, the tree is durable and heat-resistant.
Buy: $31
Also Read: 20+ Christmas Tree Alternatives You Should Try This Year
Nesting Tabletop Christmas Tree
It is a set of three small nesting trees carved out of wood with enamel overlay. They can be used on a table or shelf. Storing them is also easy.
Buy: $45
Driftwood Trees
This 41cm tall driftwood tree is a simple yet unique decoration for Christmas. It will give your holiday decoration a coastal feel. The Scandinavian driftwood beauty is creative and classy.
Buy: $43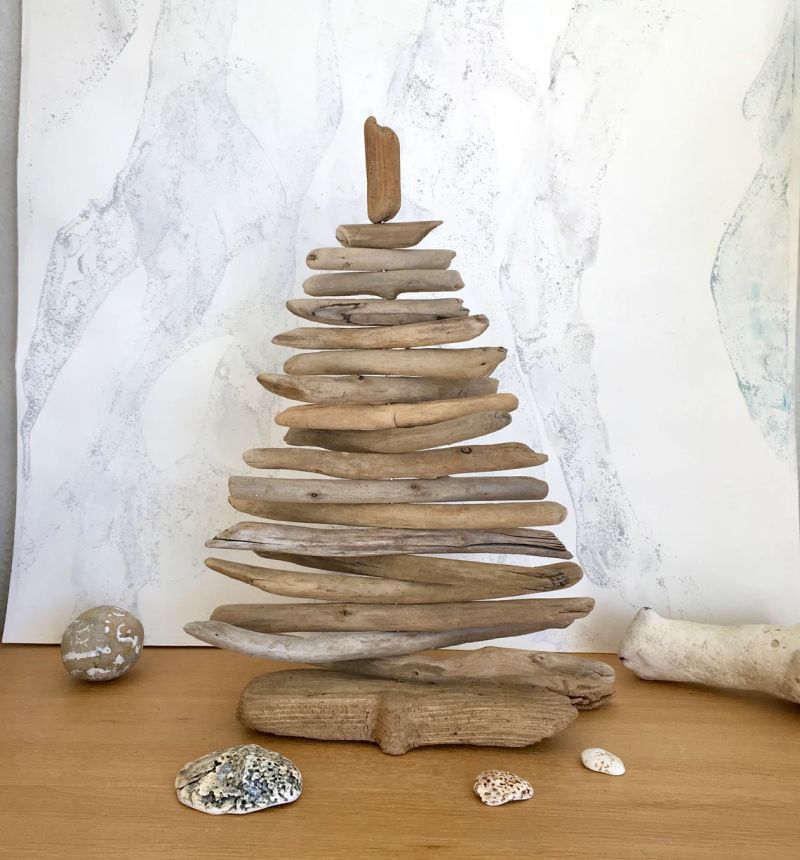 Wire Trees
These mini wire trees with a wood base are simple and elegant artworks you can display this Christmas. It is perfect for small spaces and can be placed on a table or shelf.
Buy: $10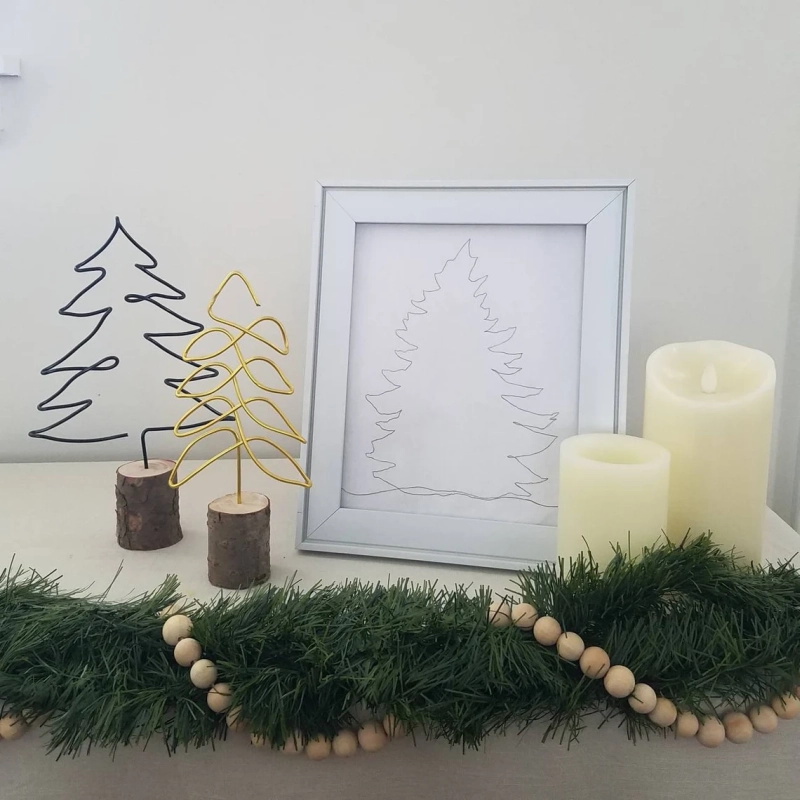 Crocheted Tabletop Christmas Tree
This tiny farmhouse style Christmas tree will look impeccable and add a nostalgic element to your table. It is crocheted with quality yarn in charming colors. Add more joy and spirit to the most wonderful time of the year with these mini stuffed Christmas trees.
Buy: $18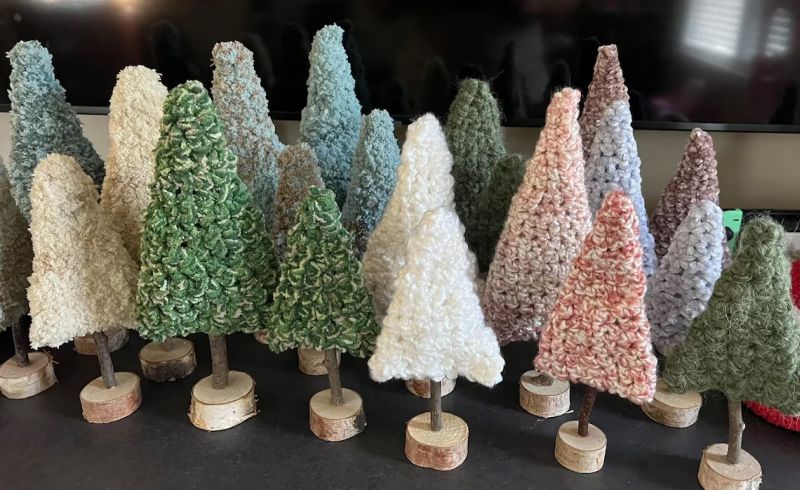 Felt Christmas Tree
Made from scraps of recycled felted wool, these trees are handmade and feature a glittery gold star on top! The random colors of the tree make it a whimsical addition to holiday decor.
Buy: $15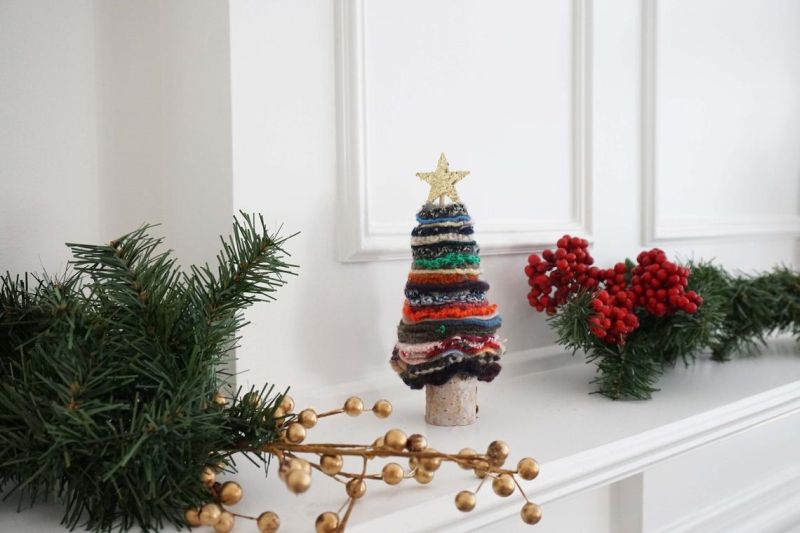 White Feather Christmas Tree
Eccentric but strikingly beautiful, these white feather Christmas cone trees add a touch of softness to any decor. The 12-inch tall feather cone trees are perfect for embellishing your holiday village, or putting them on your end table or dining table.
Buy: $17
Christmas Tree Made of Starfish Sea Stars
Available for purchase at the world's most famous homemade marketplace Etsy, this one-of-a-kind tabletop Christmas tree is made of seashells and white fingers natural starfish. Available in different sizes, it makes for a great Christmas gift.
Buy: Starting at $19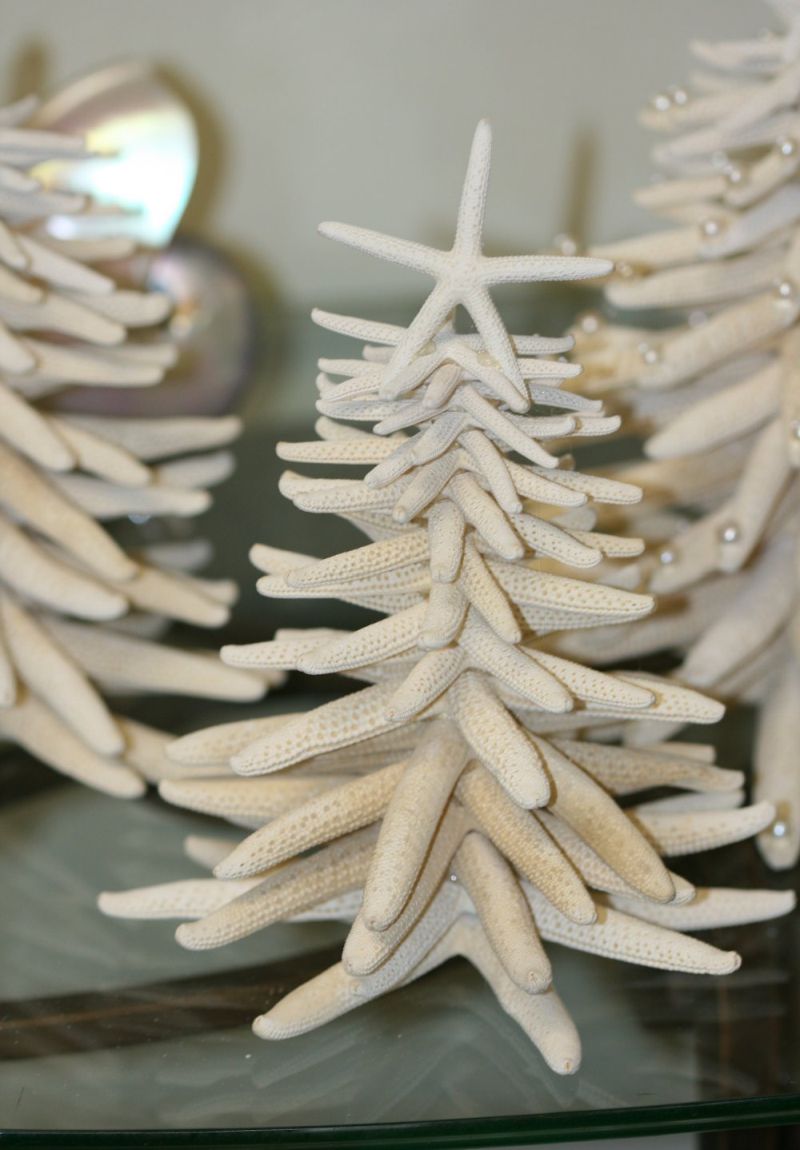 Miniature Ornaments Wooden Tabletop Christmas tree
Bringing the Christmas spirit to your house, miniature ornaments wooden tabletop tree makes a perfect centerpiece for your table. This 12-inches tall wooden tree clad in sparkly green glitter is handcrafted and decorated with ornaments. It includes 25 ready-to-hang decorative ornaments including metal balls and hand-painted figurines.
Buy: $20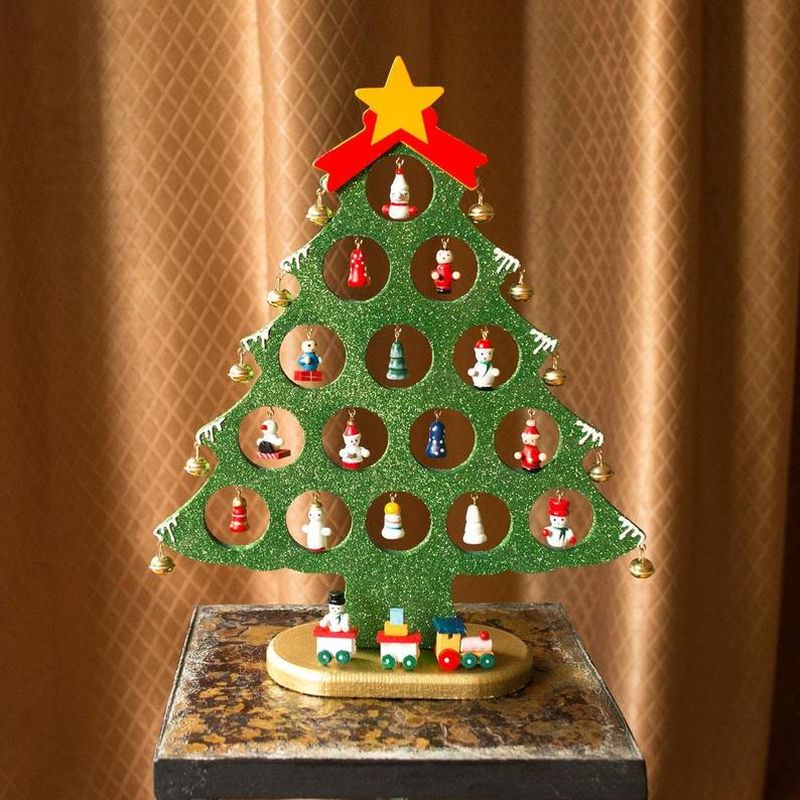 Metal Tabletop Christmas Tree
Bring some metallic accents to your décor with this 17-Inch tabletop Christmas tree with a plastic stand and spiral decorative lights. A star-shaped tree topper gives it a royal appeal.
Buy: $39
Mini Cactus Christmas Tree Decoration
This 9-inch tall, cactus-shaped tree can be a good Christmas tree alternative. Being small in size, you can take it anywhere and spread holiday cheer wherever you want. It is a unique and new home decor trend.
Buy: $24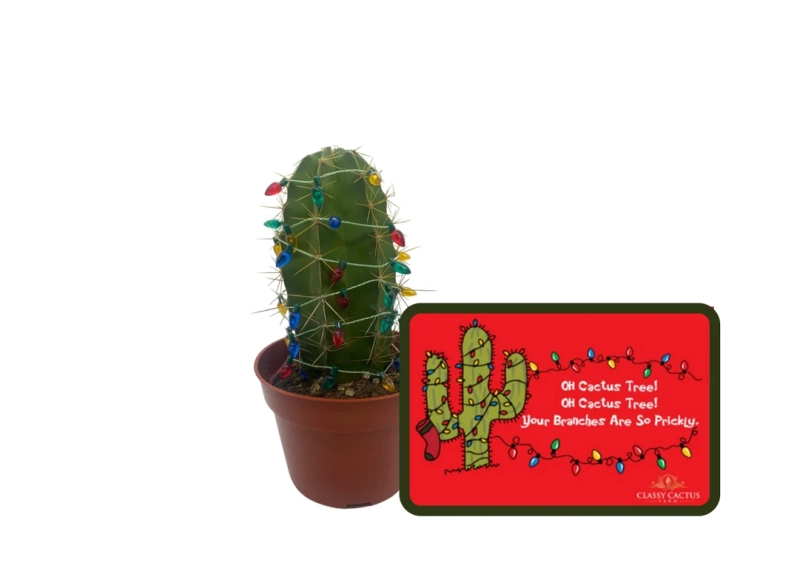 Wooden Painted Christmas Tree
This wooden Christmas tree is painted in two vibrant colors for a lovely look. This handmade home decor is a good gift.
Buy: $16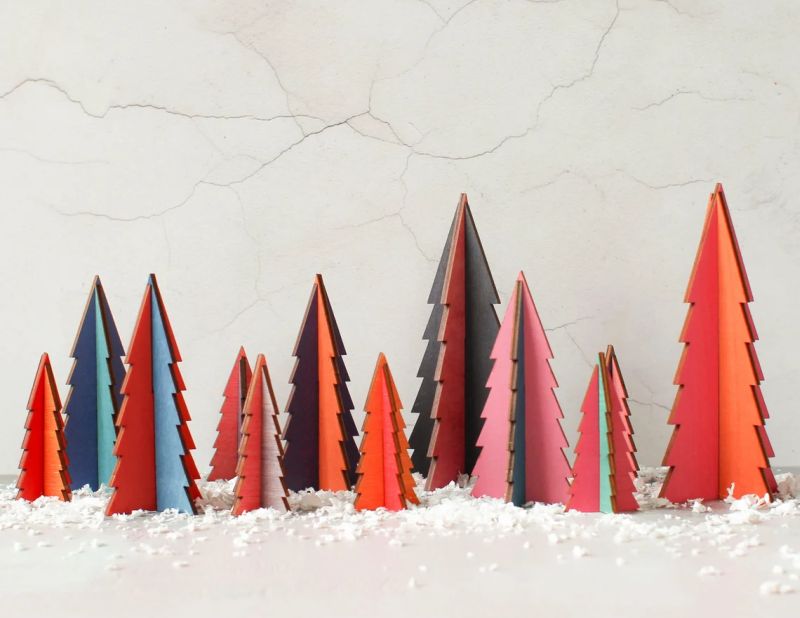 Succulents Tabletop Tree
This handcrafted Christmas tree with artificial succulents and wood flowers will add a neat and natural touch to a tabletop. It can stay as a décor piece for the entire holiday.
Buy: $36
Bracht Wooden Holiday Tree
Bracht trees are a fun project for the whole family. These trees are laser-cut for a precise fit and are easy to assemble using slot construction. You can create a great centerpiece with these cardboard trees that come in brown, white, and red colors. You can decorate them with paint, glitter, or other craft materials of your choice too.
Buy: Starting at $50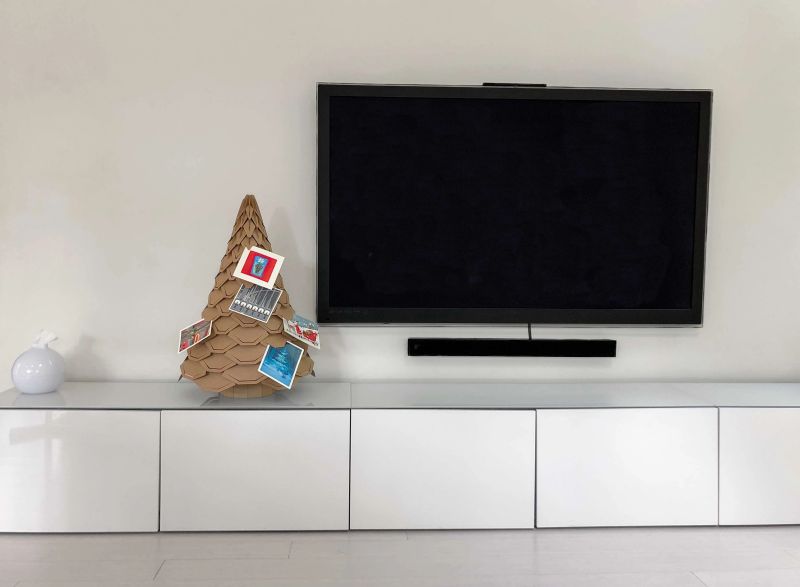 Plywood Tabletop Christmas Tree
This Scandinavian-style Christmas tree is made of two pieces of birch plywood which you can easily put together to make a tree. It is a cat-safe product (pet parents you know), perfect for table decor. You can paint, color, or decorate it in your own way.
Buy: $34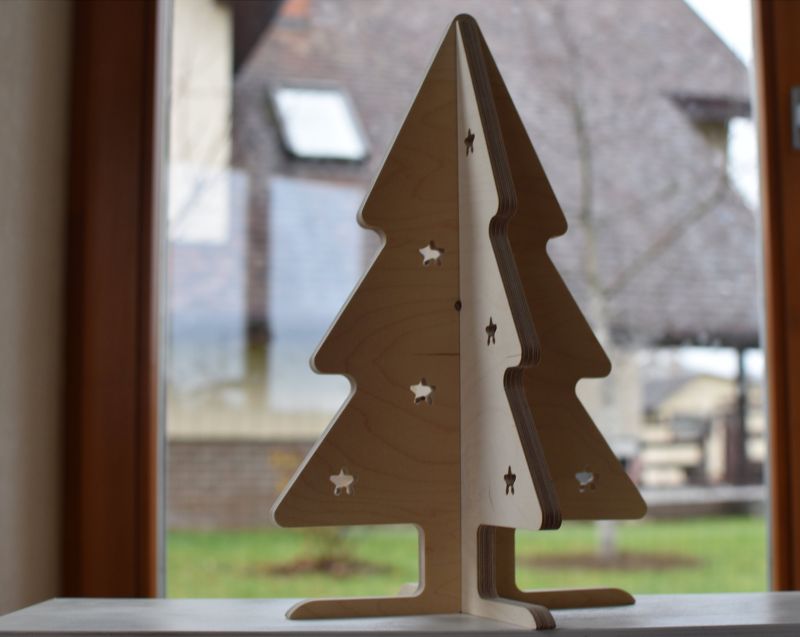 Fiber Optic Christmas Tree
This two-feet fiber optic Christmas tree features color-changing lights that mimic ornaments.
Buy: $22
Also Read: 55+ Christmas Tree Ornaments You can DIY This Year
Tabletop Christmas Tree with Lights
With artificial green branches and 35 UL white lights, this tree will give a realistic-like appeal in space. It stands two feet tall and 18 inches in diameter. The tree comes in a red burlap base for a Christmas-y look.
Buy: $29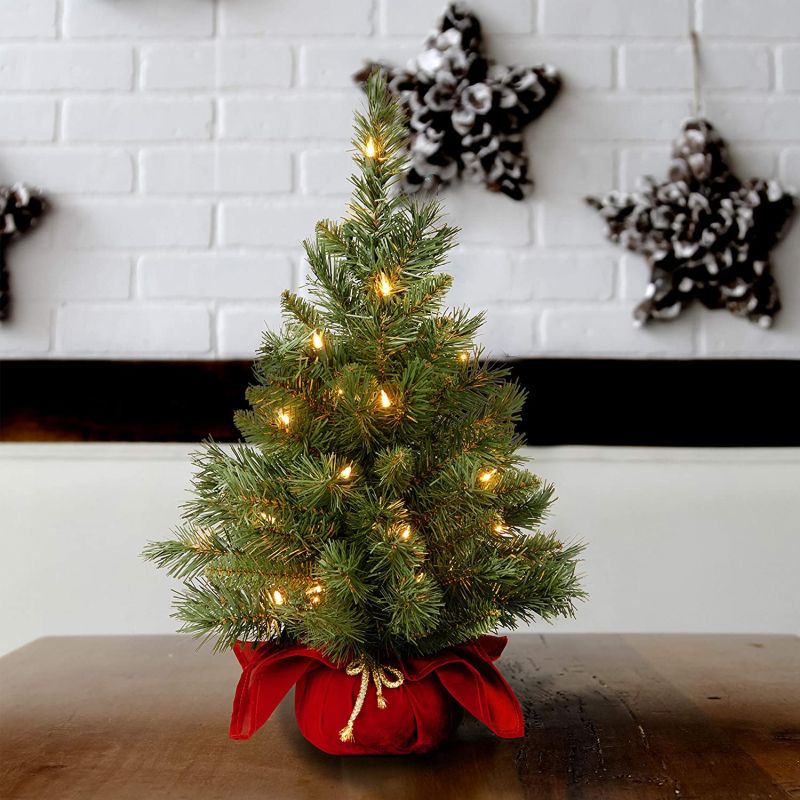 Mini White Tinsel Tree
This two feet white tinsel tabletop Christmas tree will bring shimmer and shine to any space. Its pre-shaped design allows an easy and convenient setup. The tree is sturdy and big enough to hold additional ornaments.
Buy: $30
Ceramic Tree
This 4.5-inch artificial ceramic Christmas tree comes with multicolored lights that will spruce up your home in festive flair. There are over 50 non-removable translucent multi-colored bulbs all over the tree.
Buy: $21
Lighted Christmas Tree Cone
Introduce a glowing and ultra-festive charm to your house with this beautiful pre-lit Christmas tree. These lighted cone trees will look stunning both indoors and outdoors. Creative design with warm white LED lights is perfect to liven up the space.
Buy: $30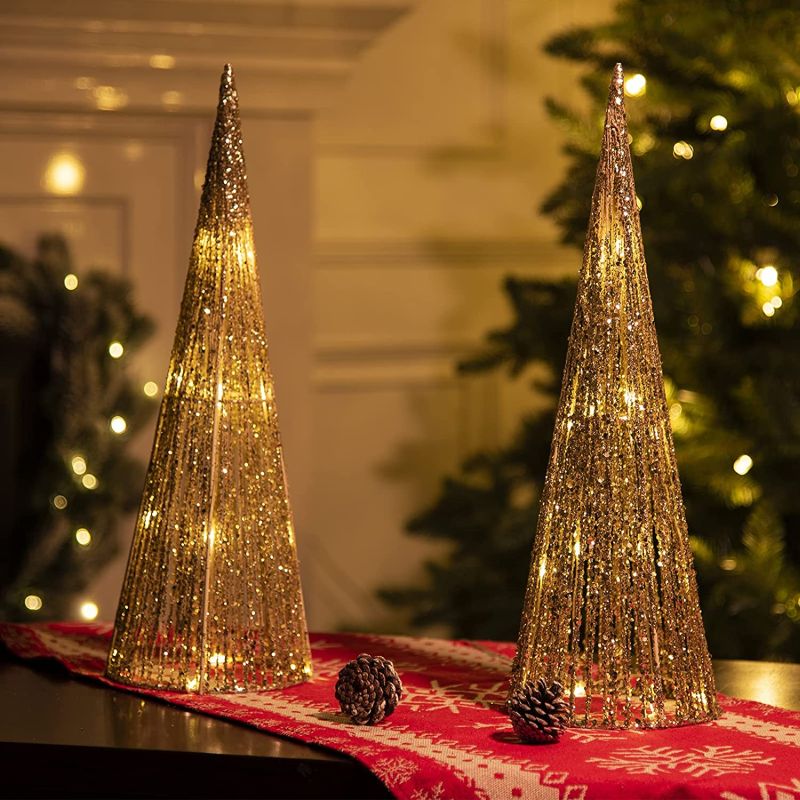 Prelit Tabletop Christmas Tree
This two-foot-tall prelit Christmas tree is a good option for those who want to include Christmas trees but not the real ones. Each tree comprises 76 green branch tips and is decorated with 25 LED lights. There are bunches of ruby-red berries and woody pinecones that make it look like a real conifer.
Buy: $35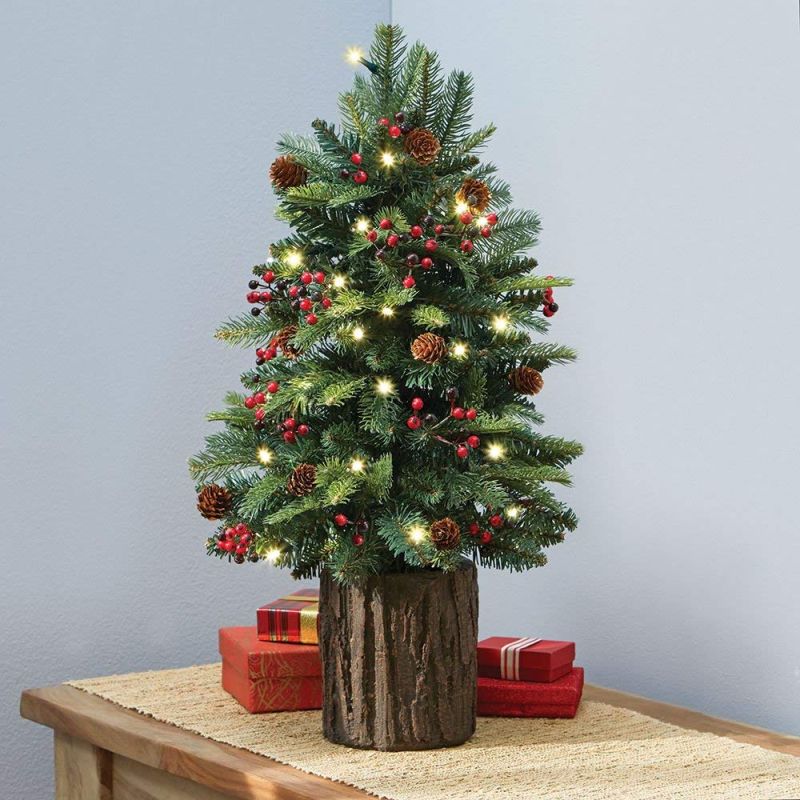 YOU MAY ALSO LIKE
CHRISTMAS GIFT IDEAS | CHRISTMAS DECOR IDEAS
HALLOWEEN DECOR IDEAS | CHAIR DESIGNS | PET FURNITURE