Christmas is just around the corner, if you're searching for unique indoor Christmas decoration ideas for your house or workplace, here's an exhaustive compilation that will help you make the decision almost effortlessly.
From the entryway and staircase to windows and fireplace mantel, you can show off your creativity in all nooks and corners of your house. We have gathered some beautiful indoor Christmas decoration ideas that will make your house look picture-perfect for the holiday. Check them out!
Table of Contents
Christmas Entryway Decor
What do you expect your guests to see when they enter your home on Christmas? Probably, you may want them to see your prettiest decorations. So don't ever forget to decorate the entryway of your home in a stylish way. A foyer table can provide you with the space to display your decorations.
You place a tabletop Christmas tree or another centerpiece along with some greens and colorful details to spruce festivity into the space. The addition of metallic items of decor will add a shiny essence to the entryway.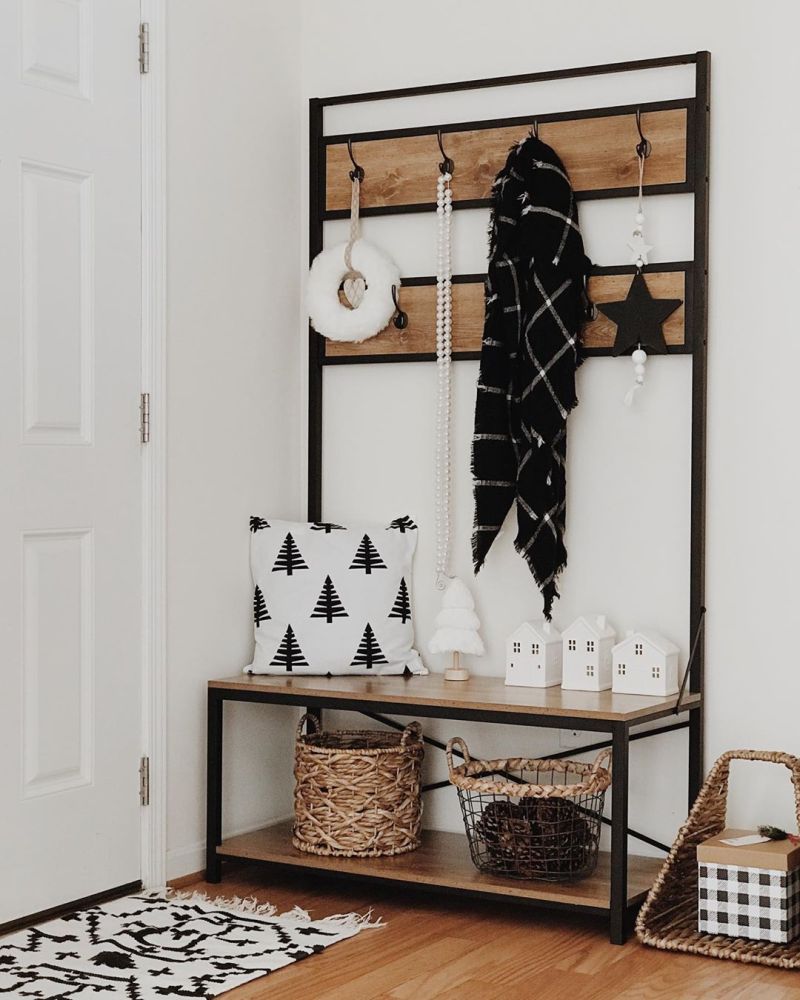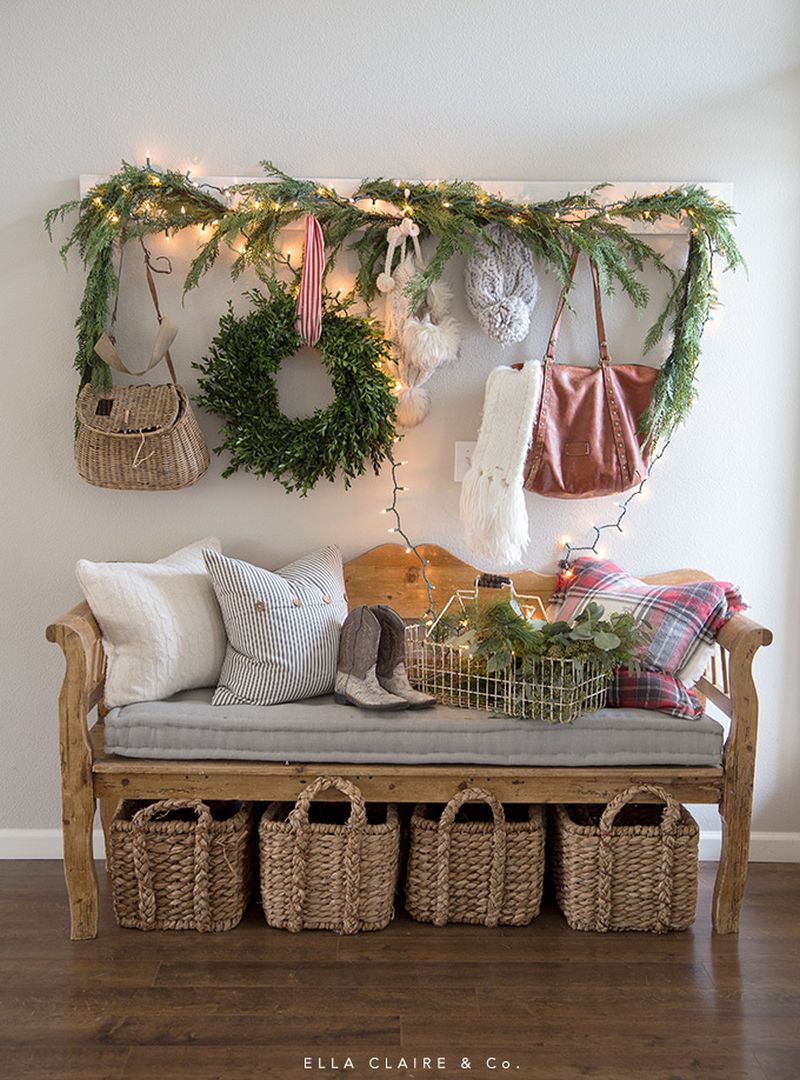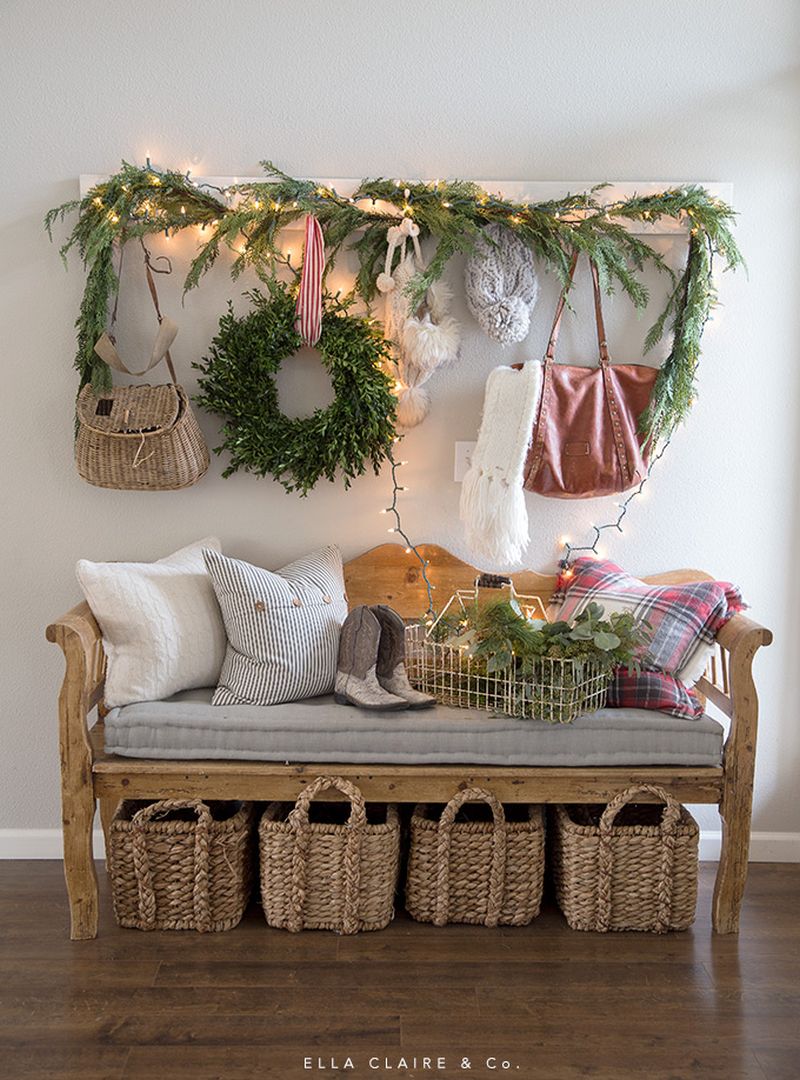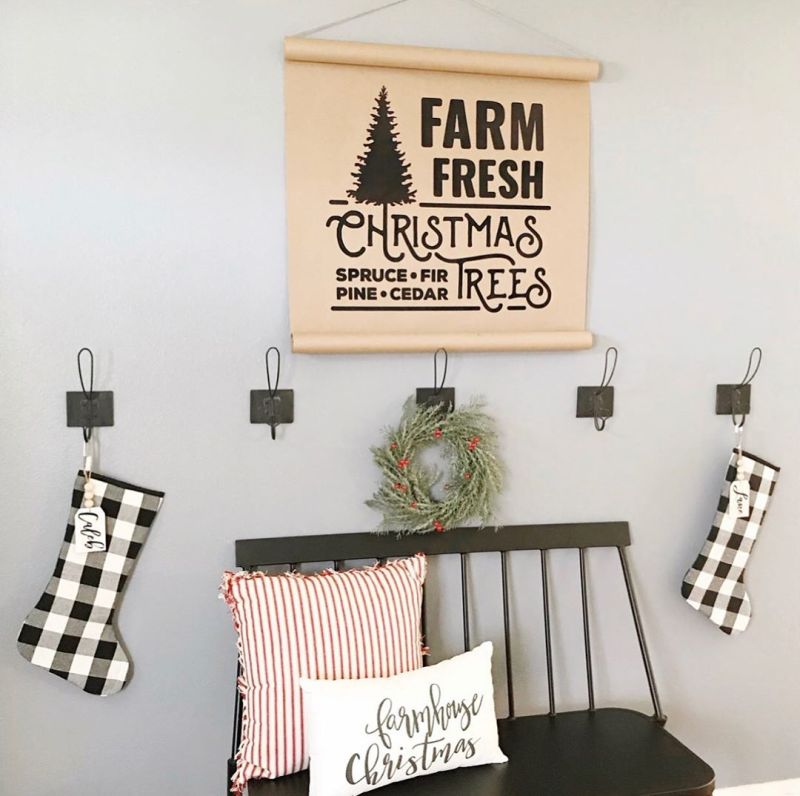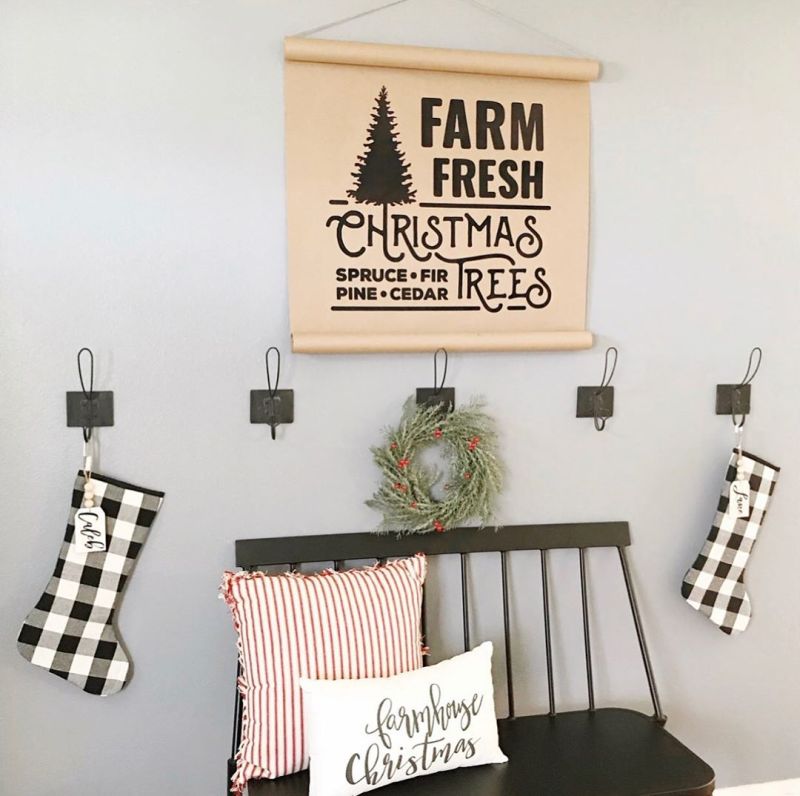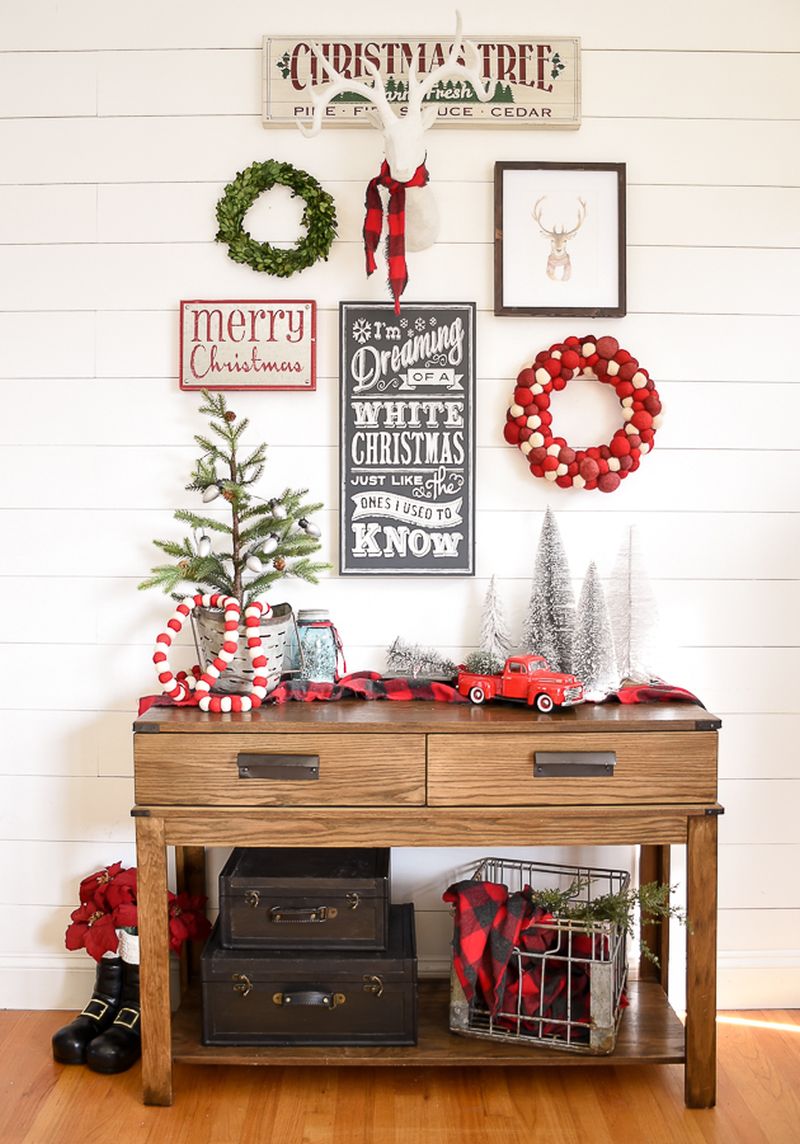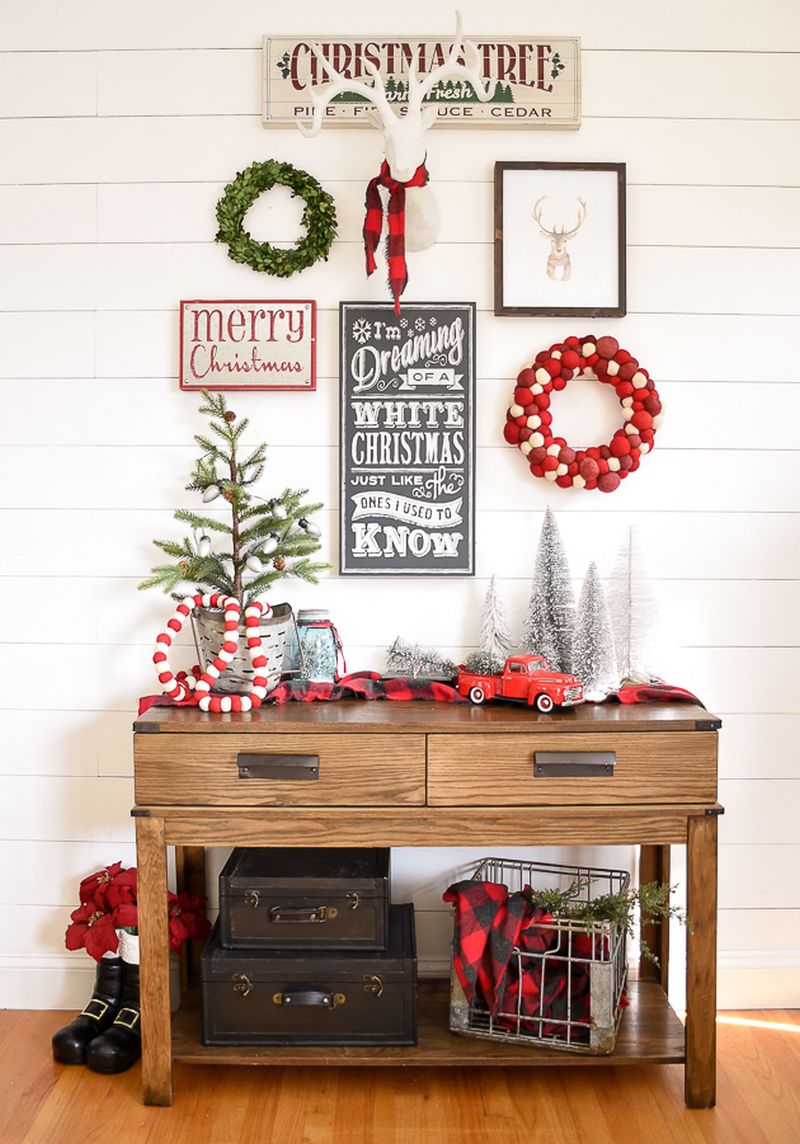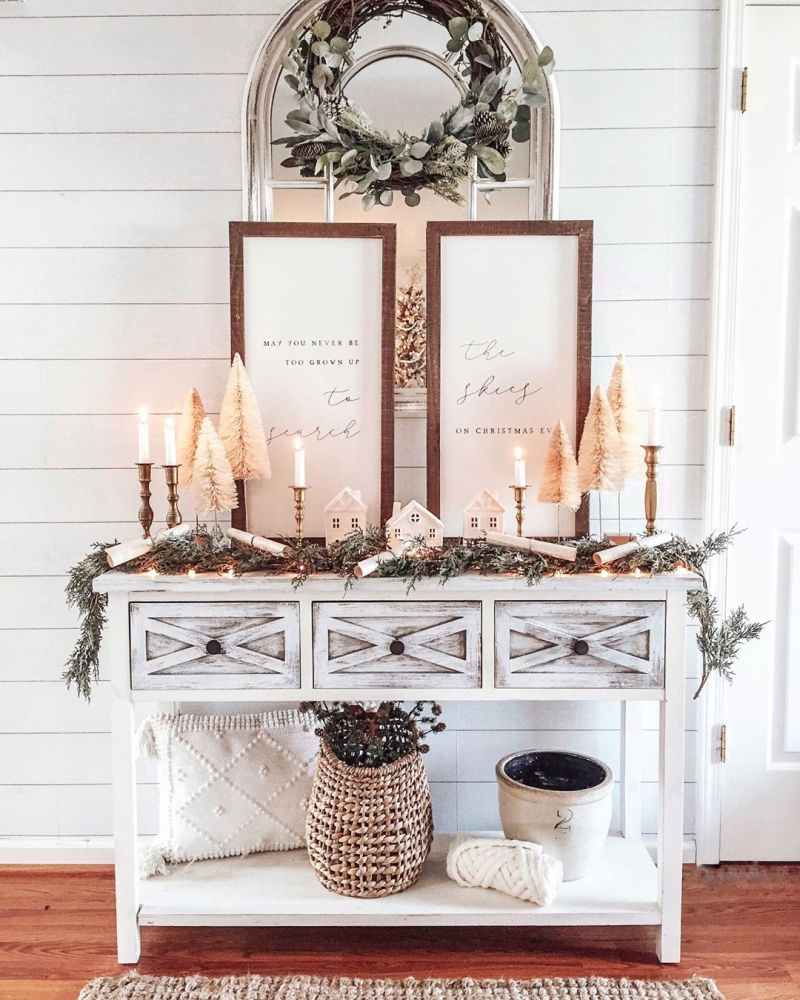 SEE MORE ENTRYWAY DECORATING IDEAS
Christmas Wall Decor
When it comes to holiday decorations, decorating the walls on the inside of the house is the simplest thing you can do. There are unlimited fun and festive Christmas wall decor ideas you can try. For example, you can use wall decals, posters, photo frames, Xmas signs, garlands, and other wall-hanging decorations. You can even make use of light strings or choose to have an alternative Christmas tree on the wall.
The decoration idea can be anything, but it should match your personal taste and the existing decor of your home. No matter it's in your living room or kitchen, adding wall decorations can instill an instant Christmas spirit.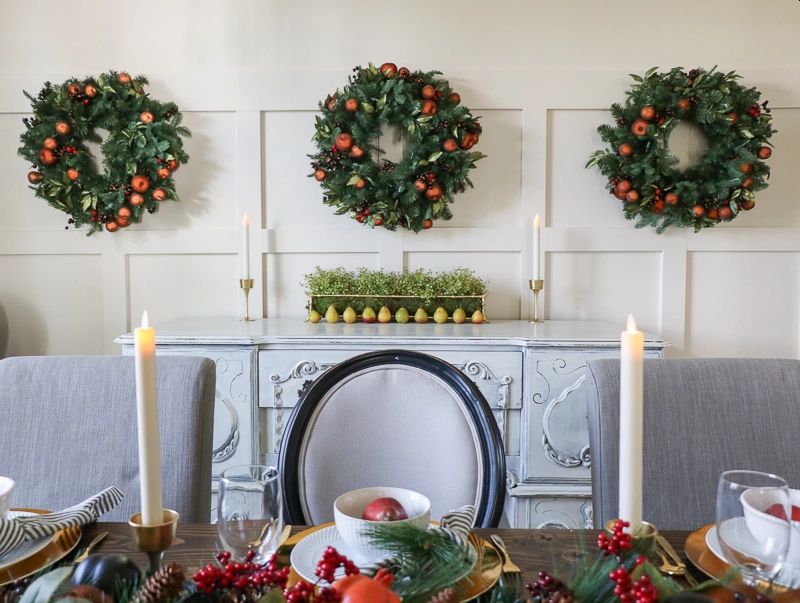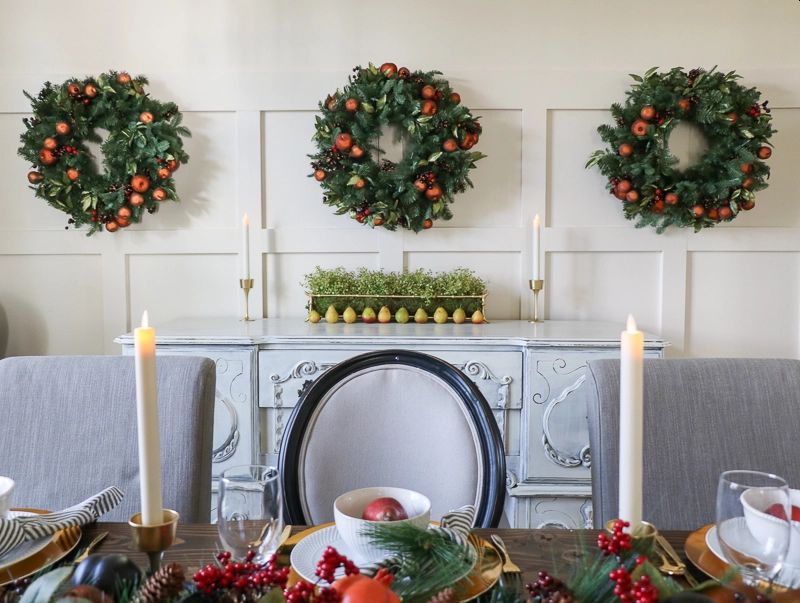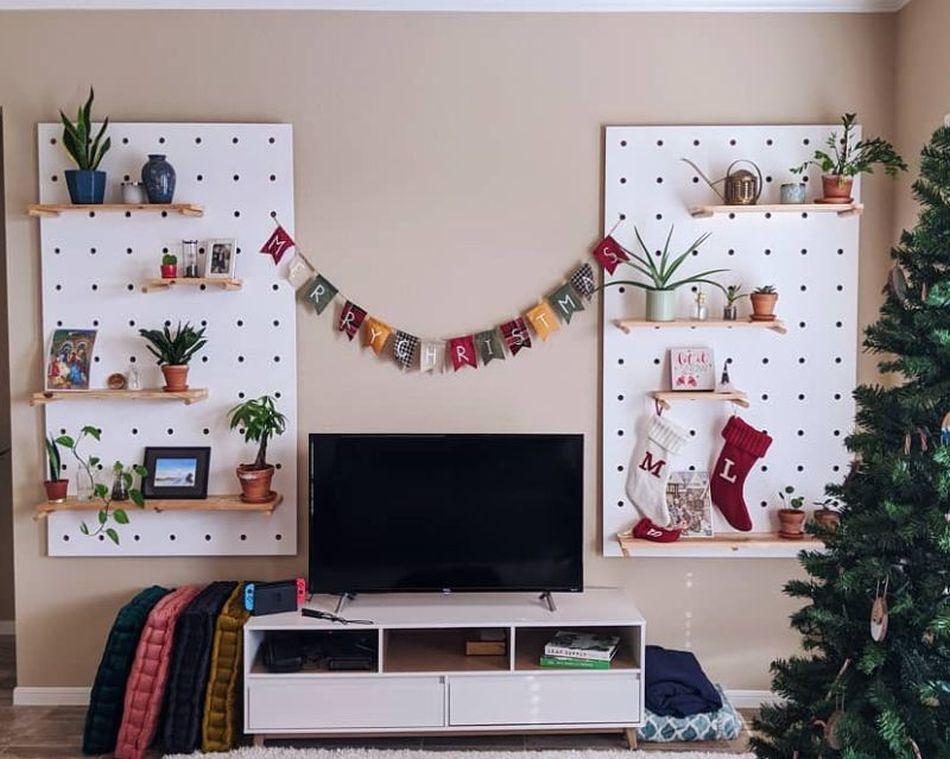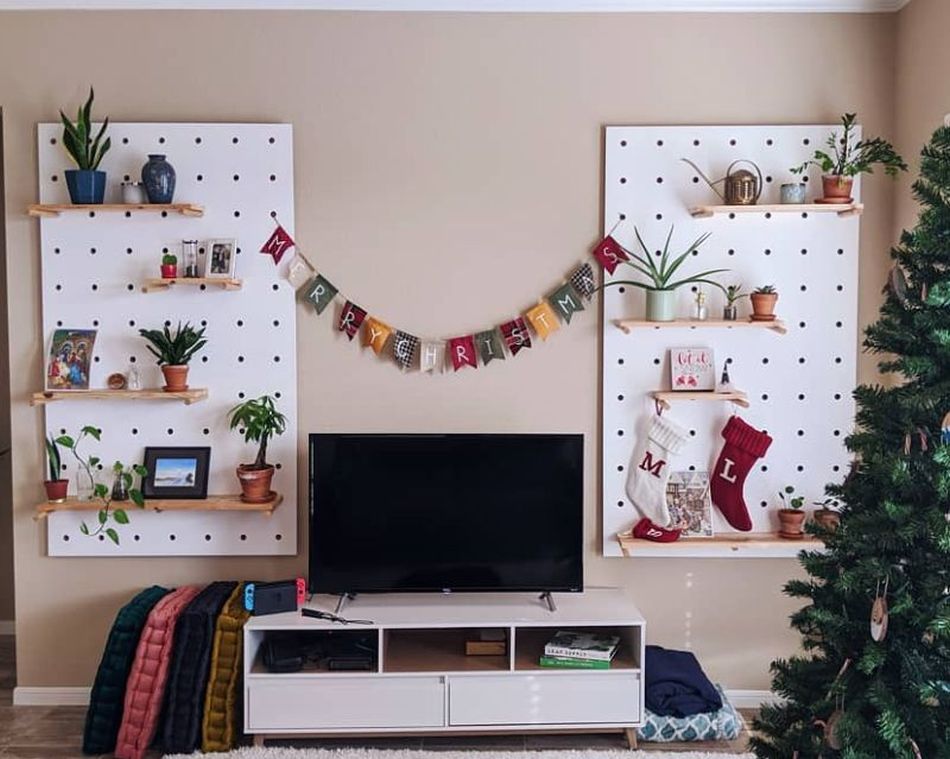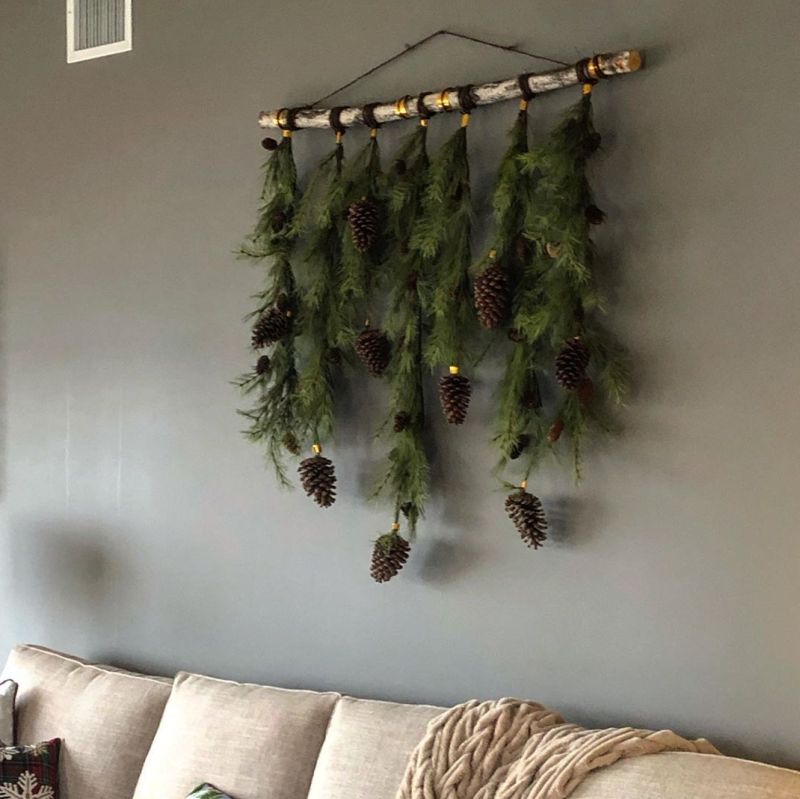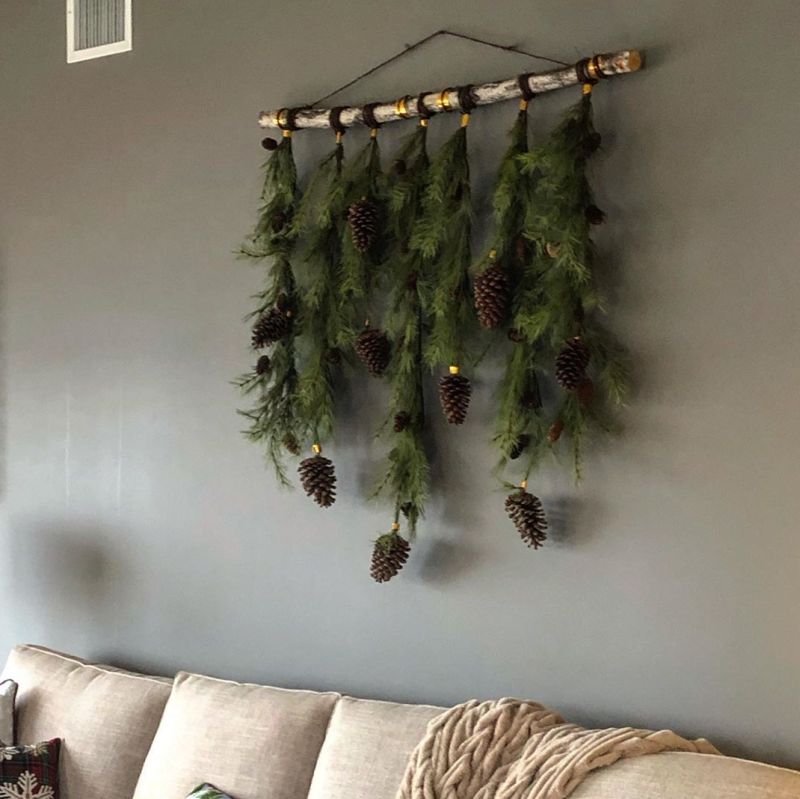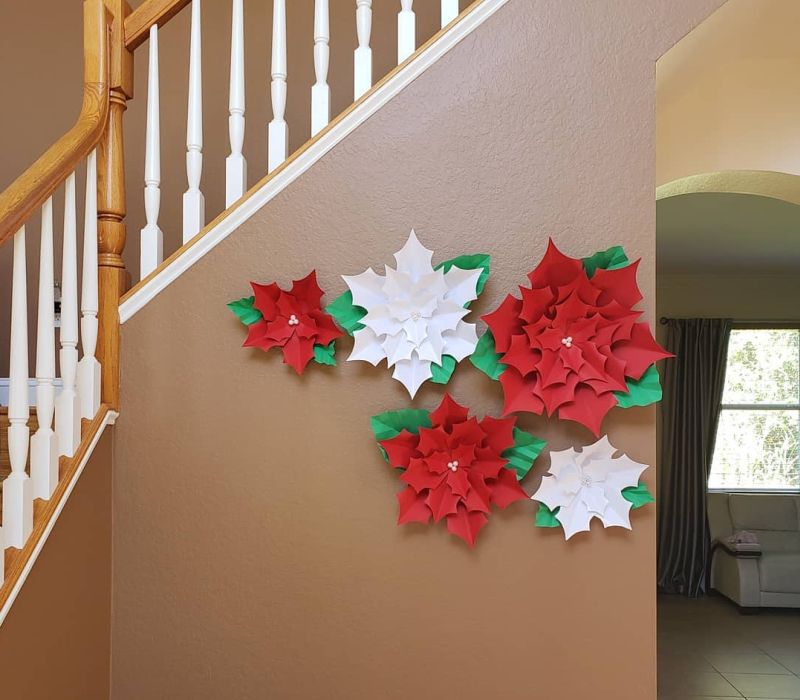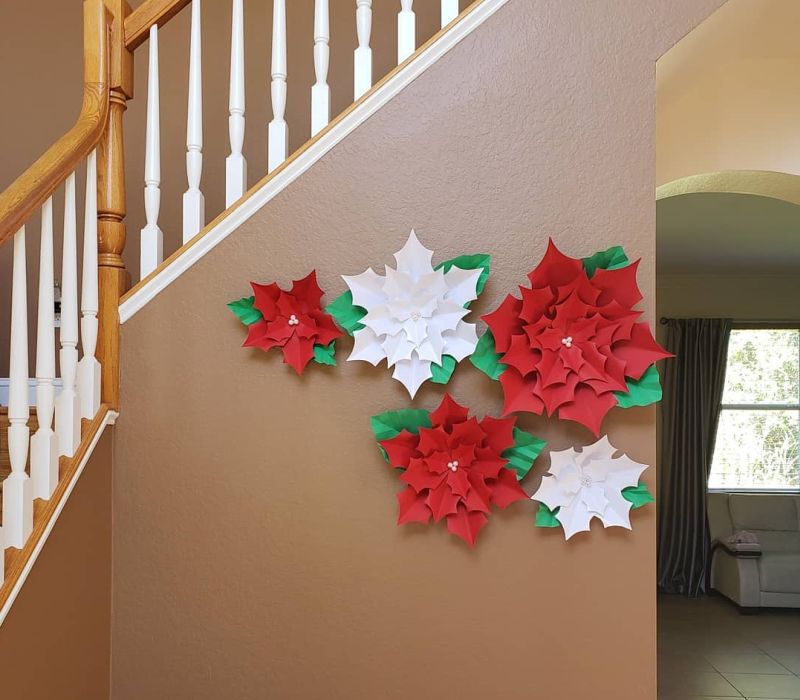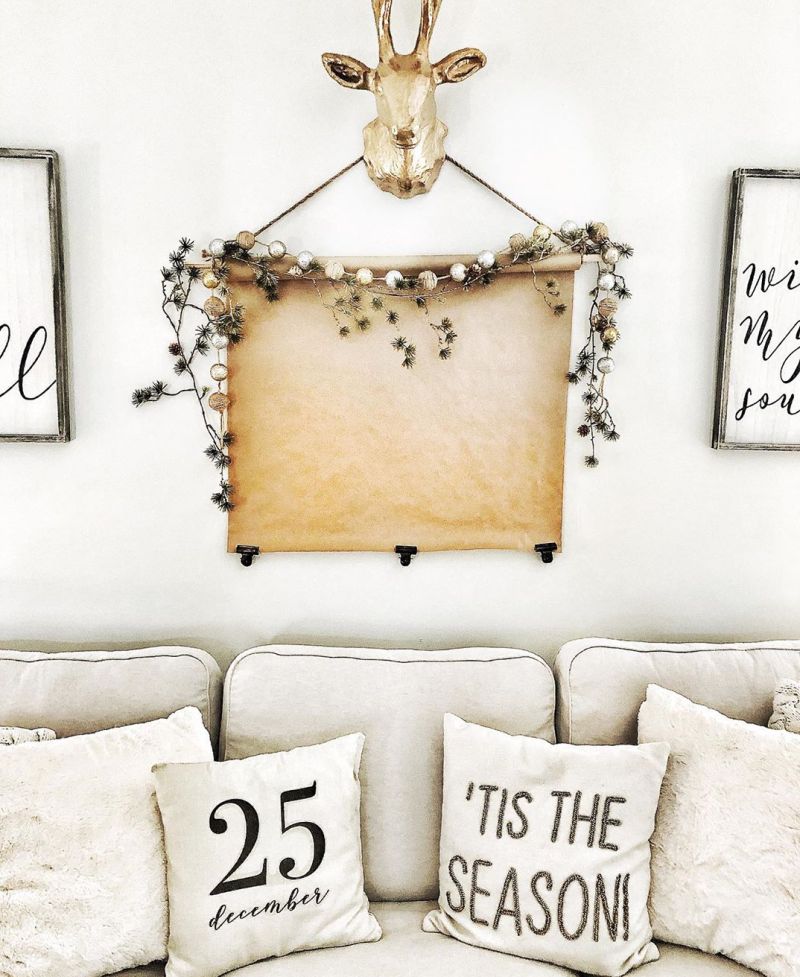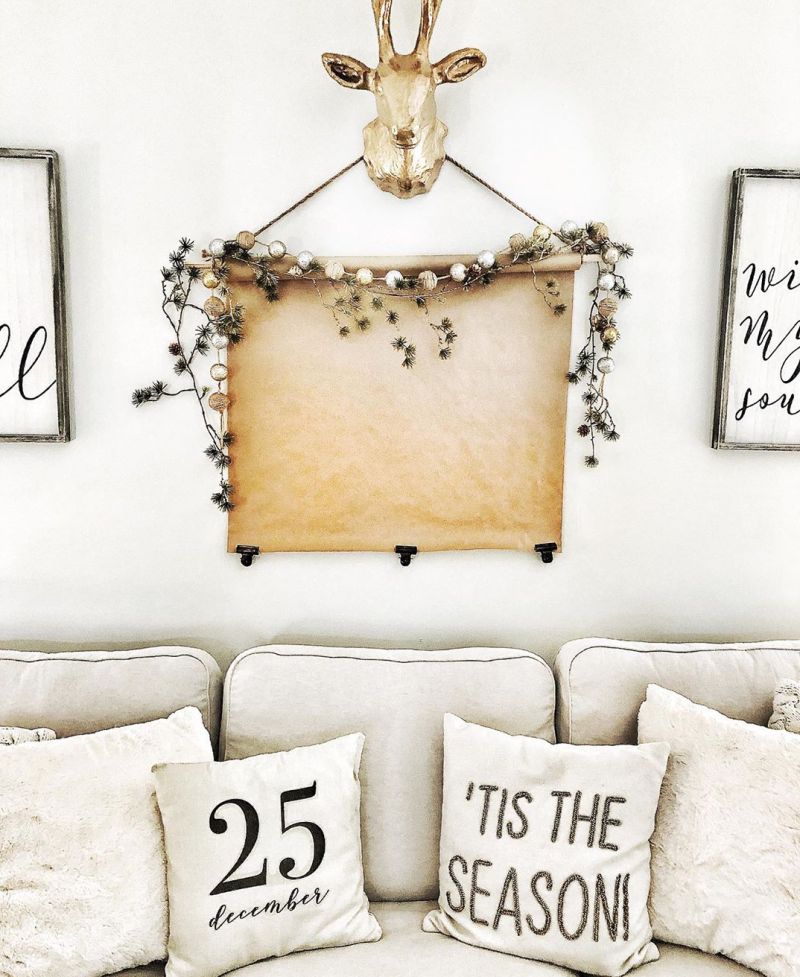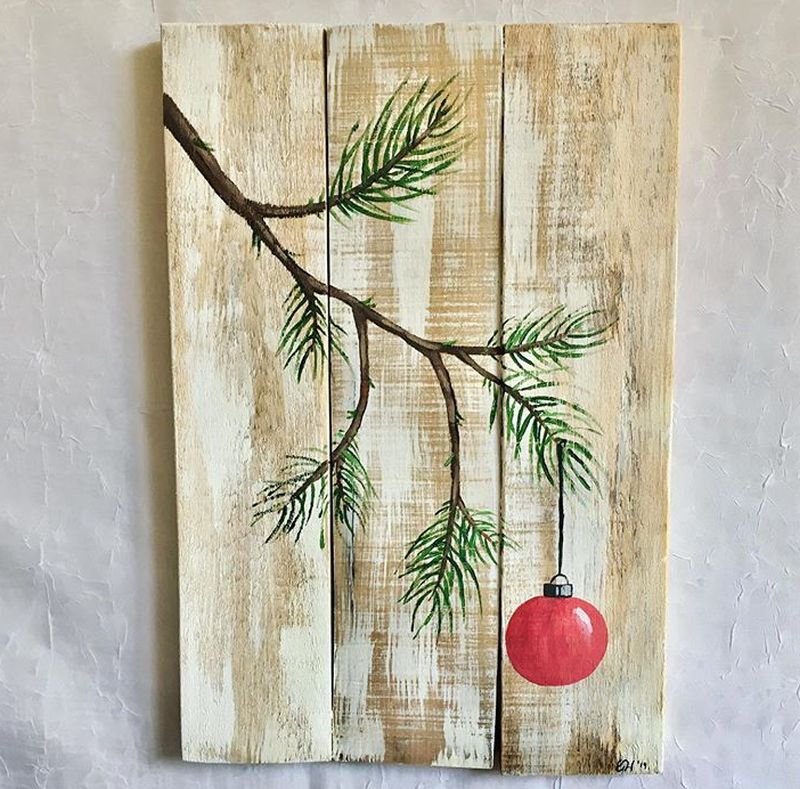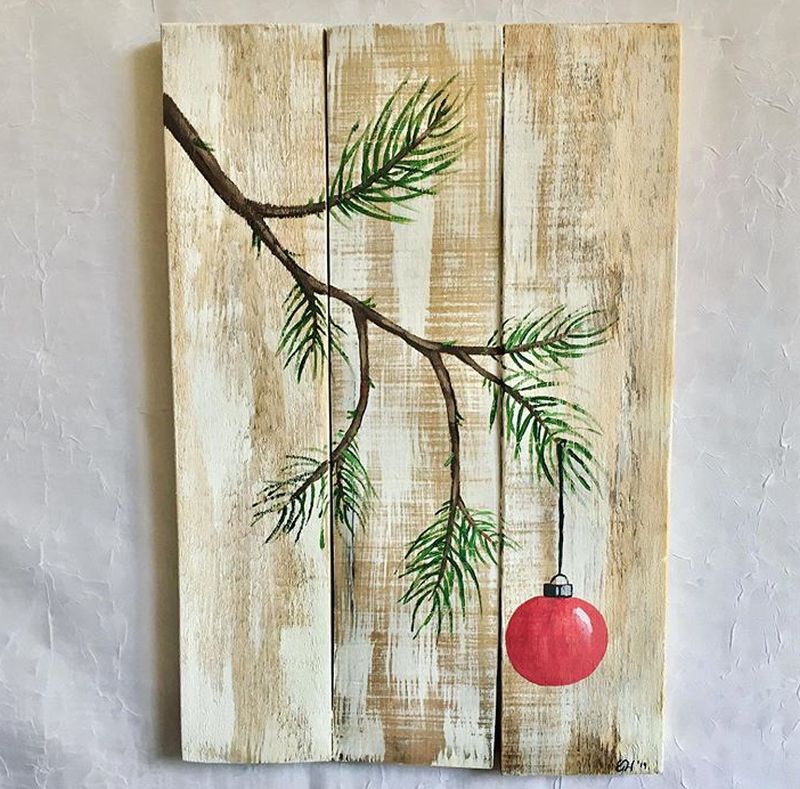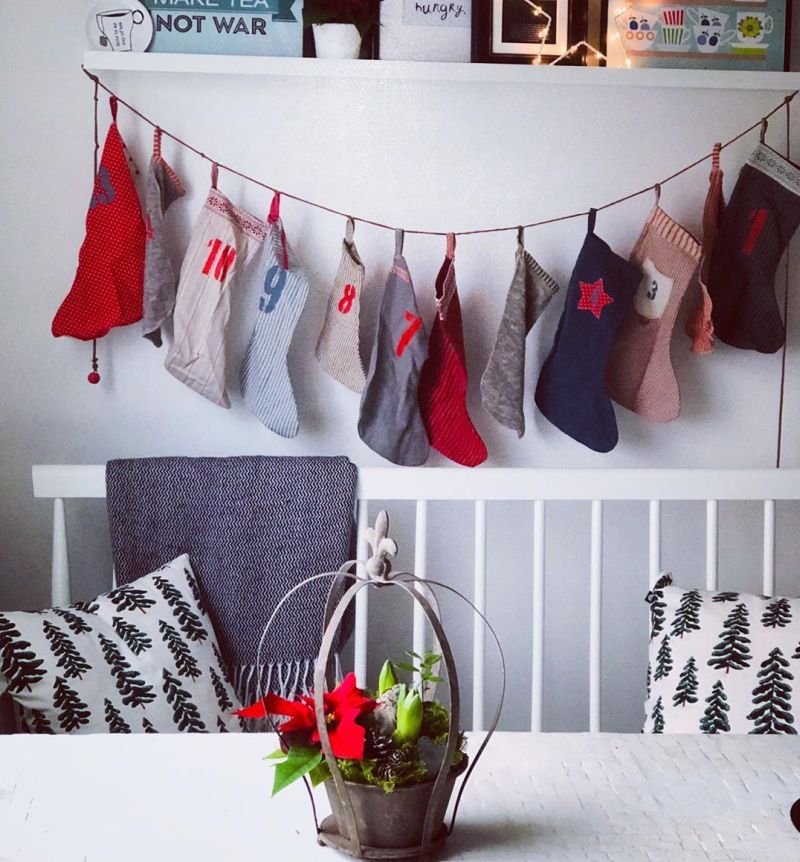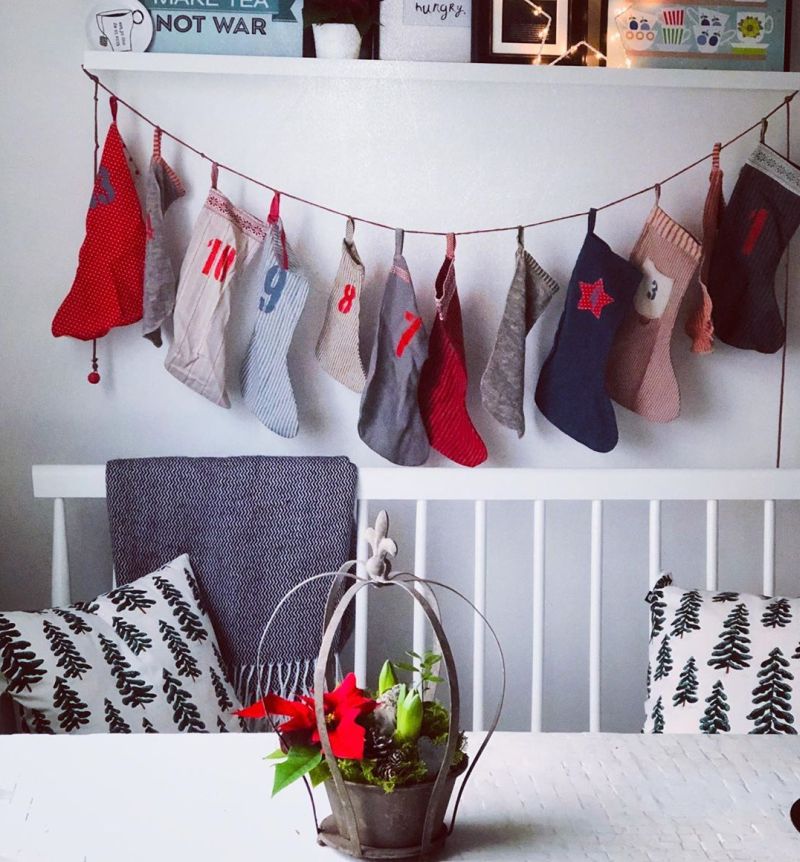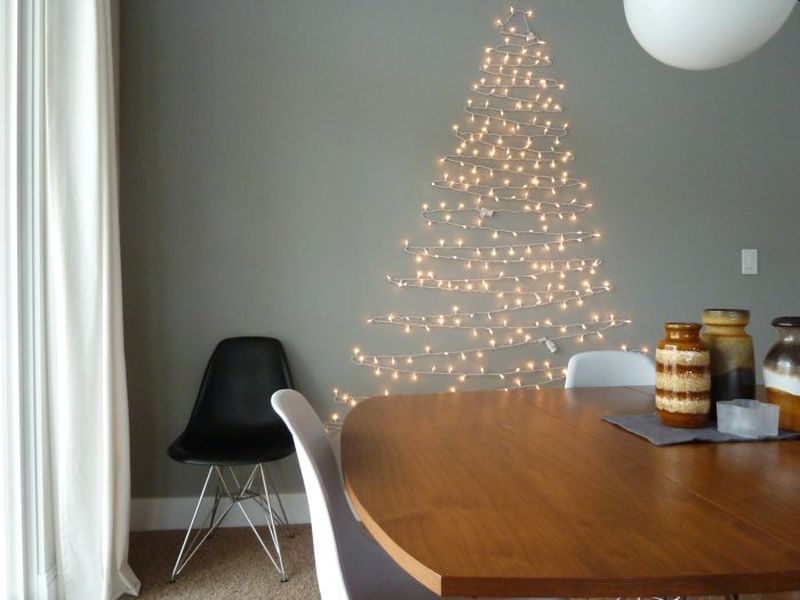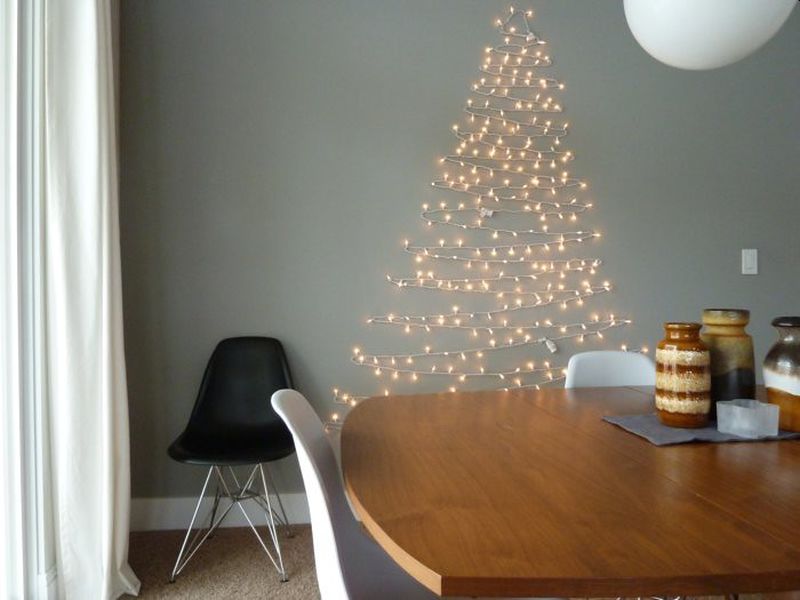 SEE MORE WALL DECORATING IDEAS
Christmas Ceiling Decor
Christmas ceiling decoration is often underrated but you shouldn't neglect it if you wish to have a well-dressed home that exudes exuberance.
You can use Christmas decorations that can be hung from the ceiling or you can make use of ribbons and tinsel that stick overhead. Garlands, whether green or artificial, can also be attached to the corners, if you may. Papercraft, that even kids can take part in, look expressive and exciting when used in Christmas ceiling decor.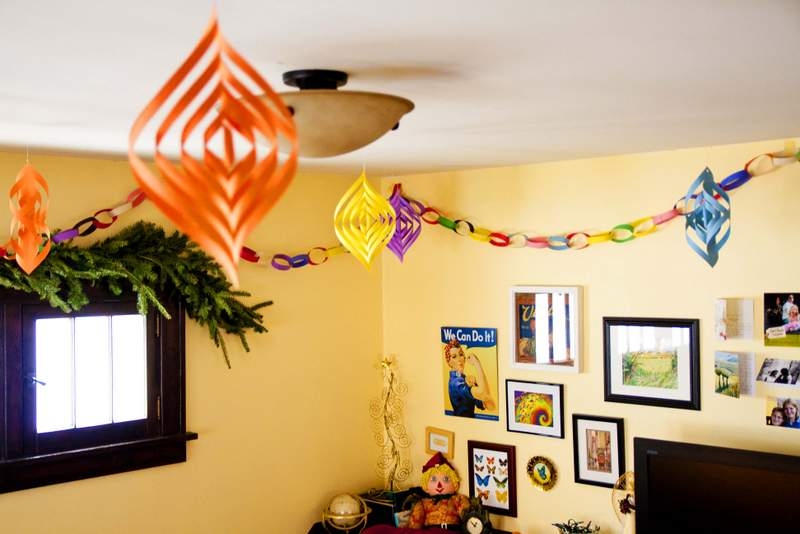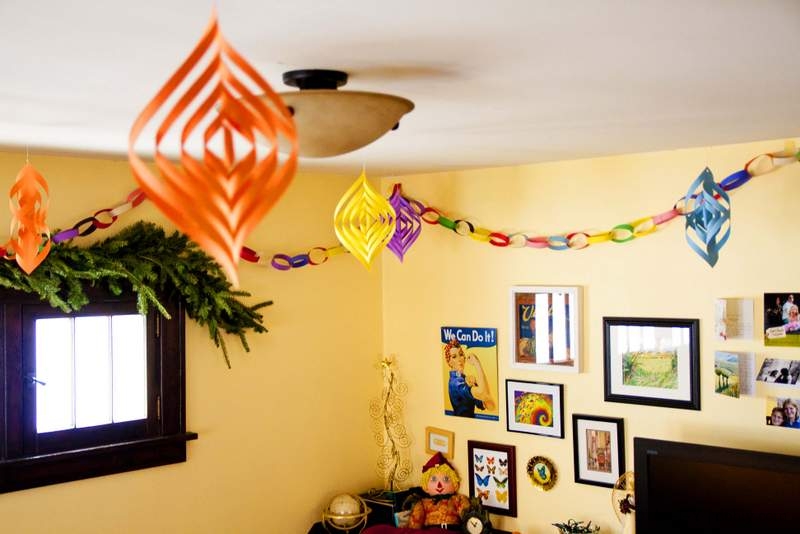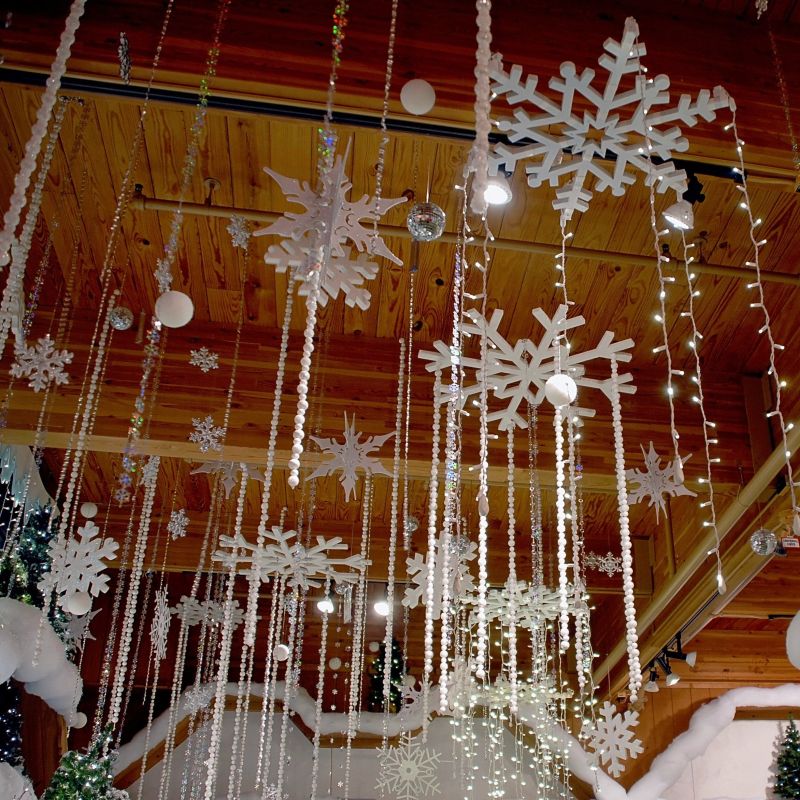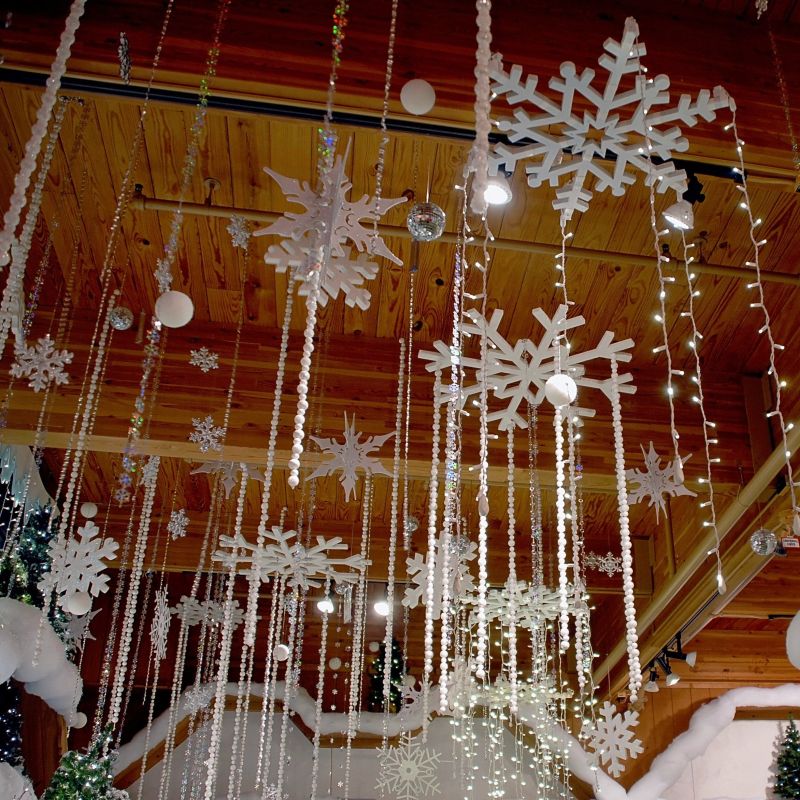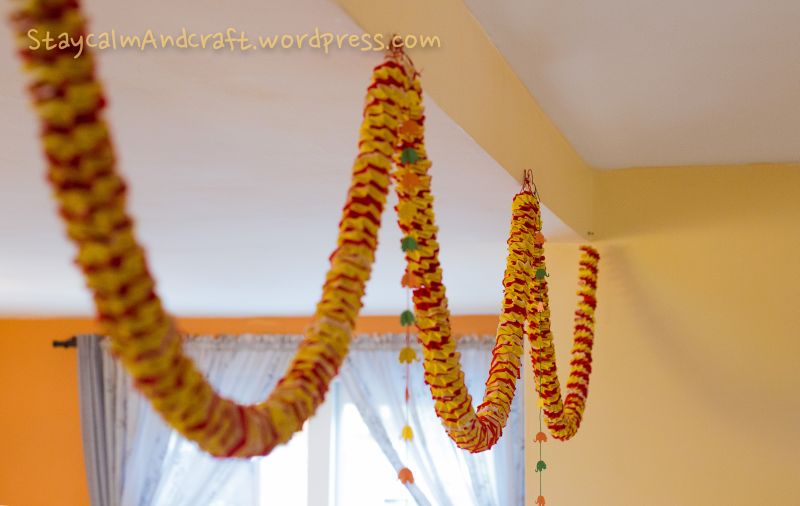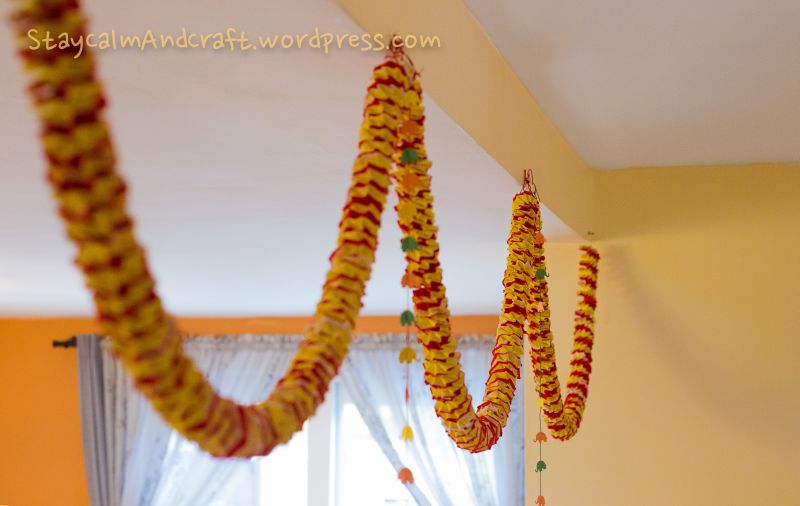 Also Read: Christmas Tree Ornaments You Can DIY This Year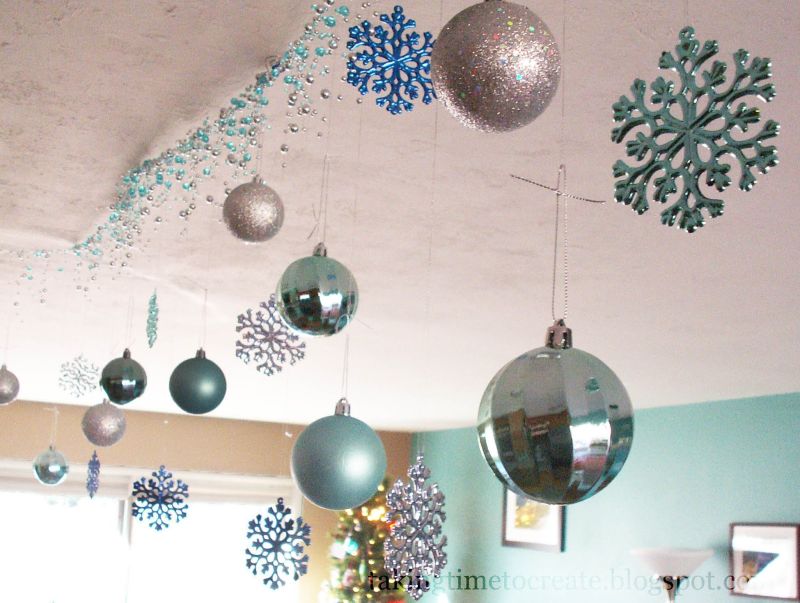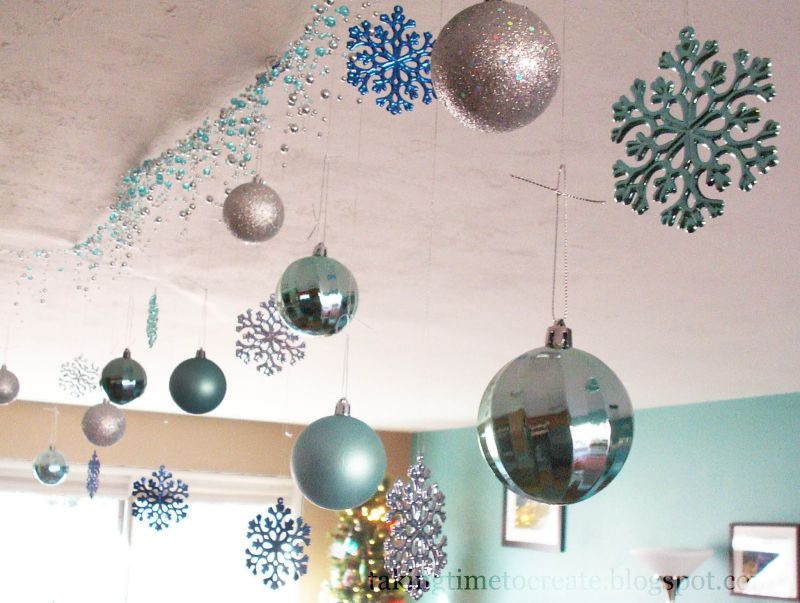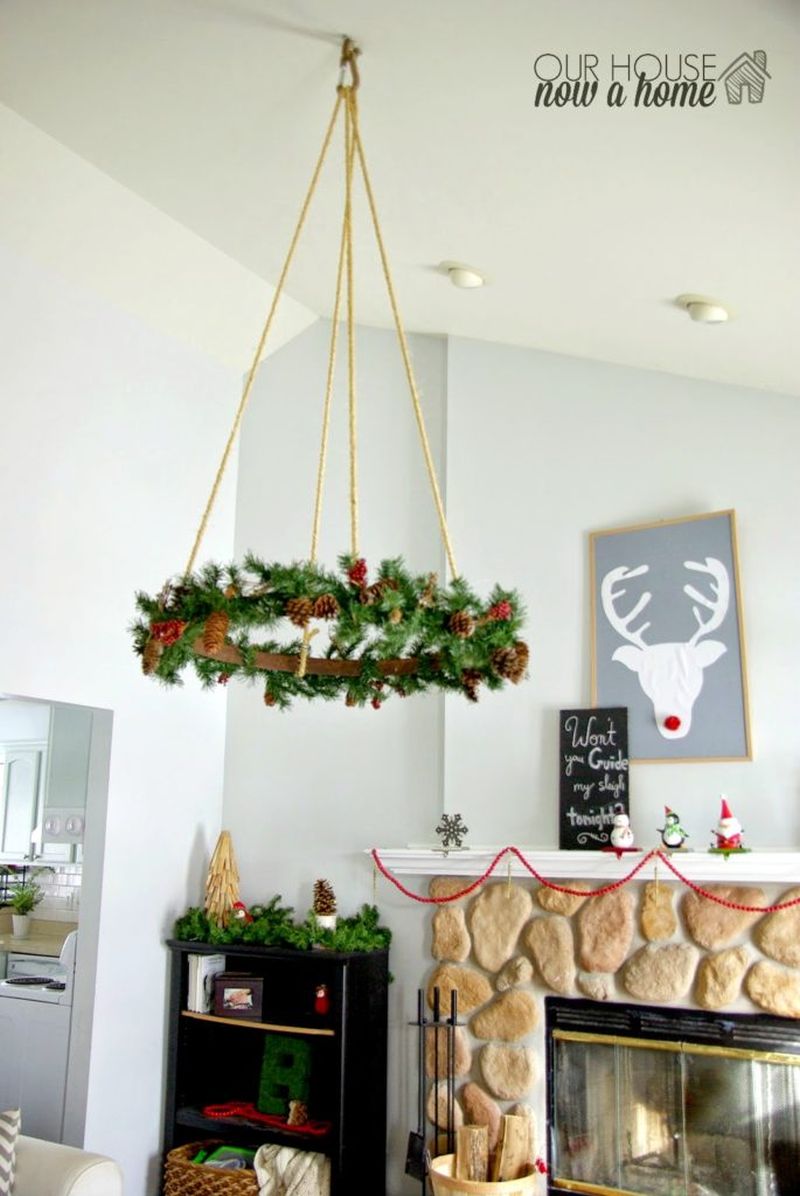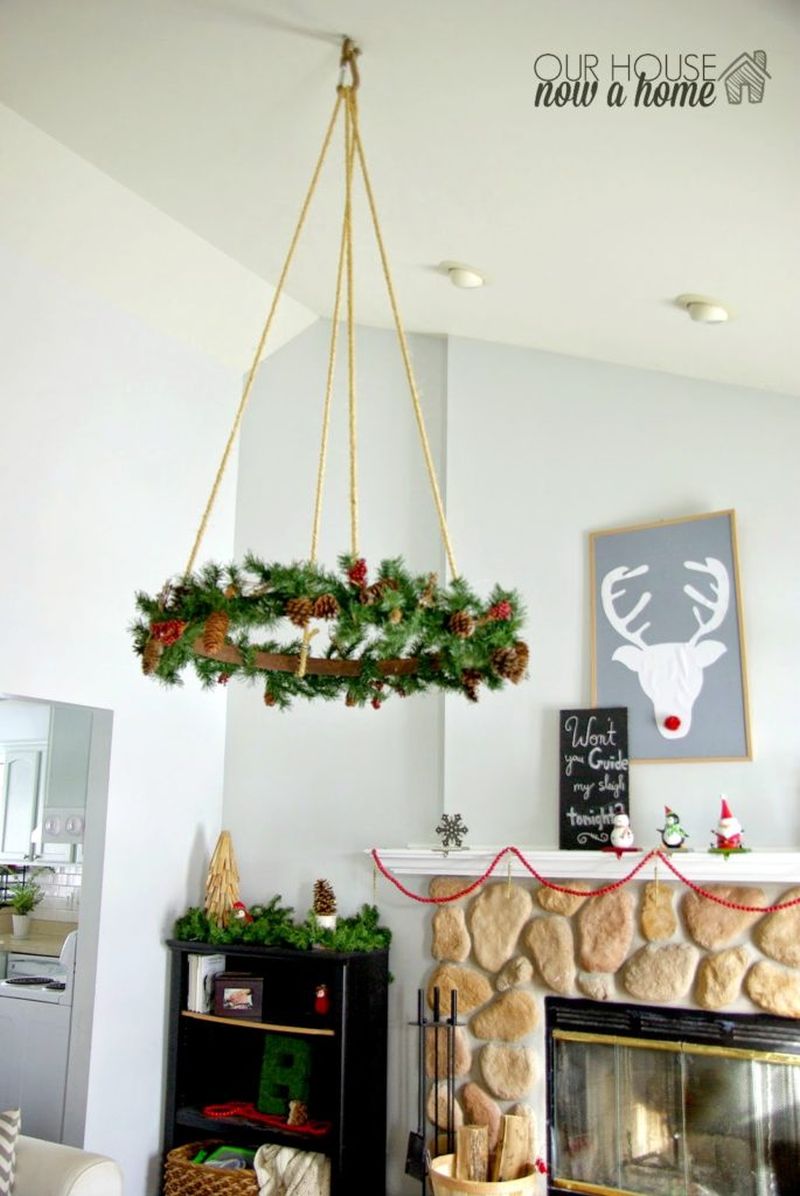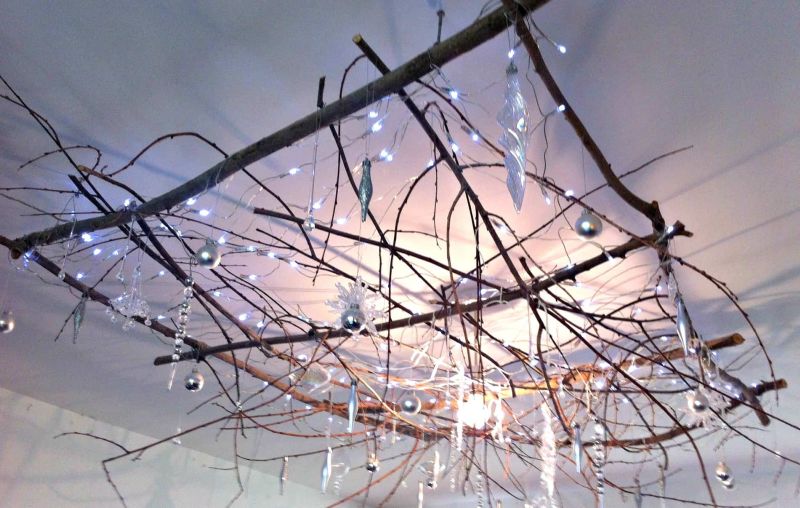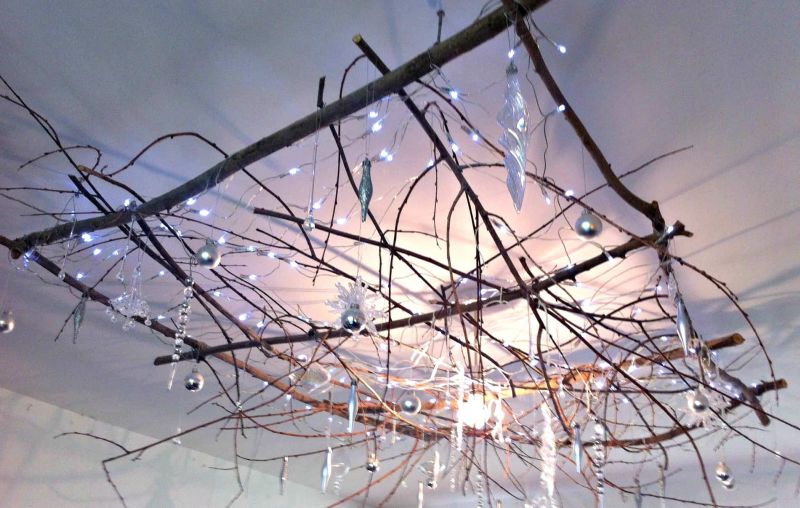 SEE MORE CEILING DECORATING IDEAS
Christmas Window Decor
When decorating your house for Christmas, you cannot pass by the windows and do nothing; windows are such an effective canvas to showcase your creativity. From wreaths and garlands to lights and Christmas ornaments, there are a number of things you can use on the windows.
Window clings and silhouettes can also be pasted if you want or you can make some paper decorations and draw cute snowflakes and trees on windows. You can even choose to remain natural and use greens, pinecones, etc., to make a responsible festive statement.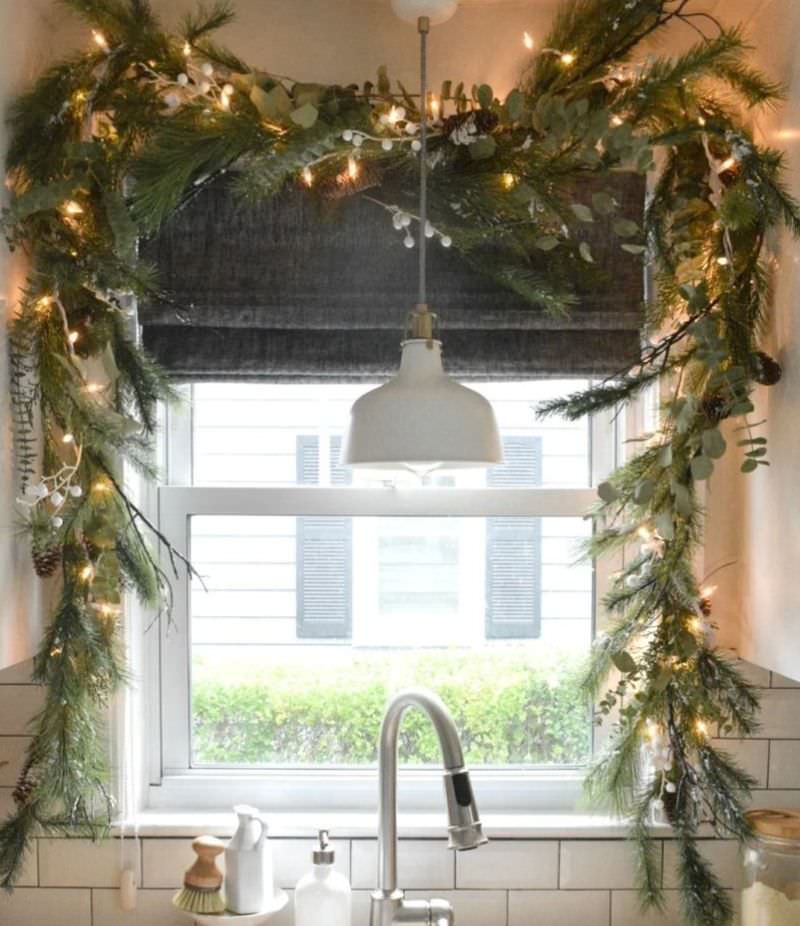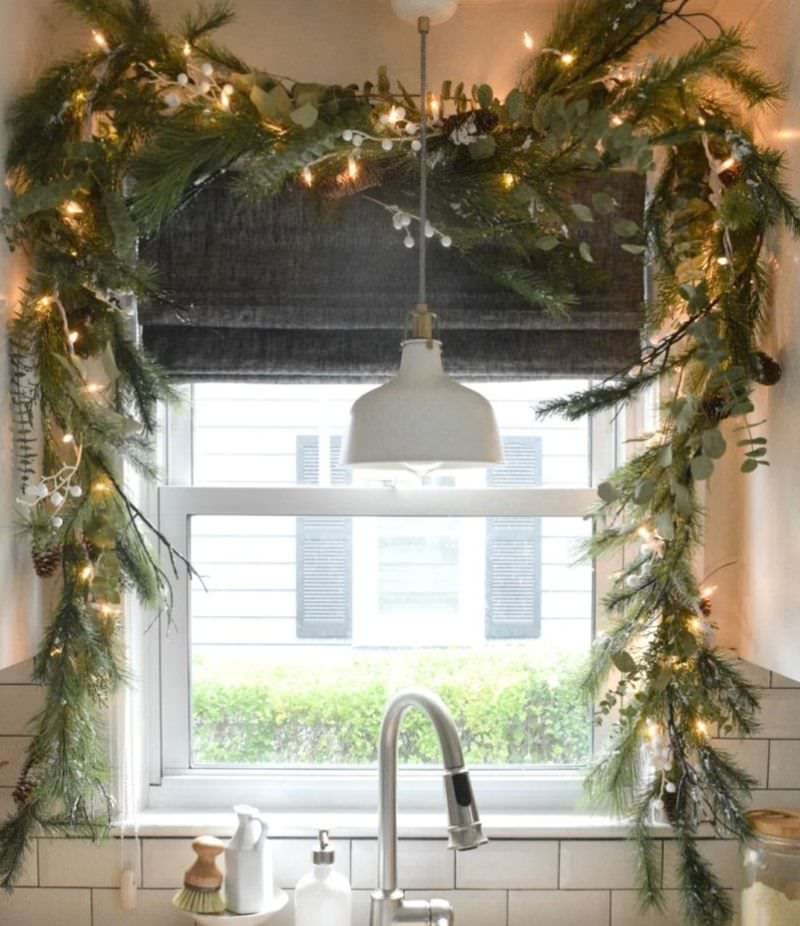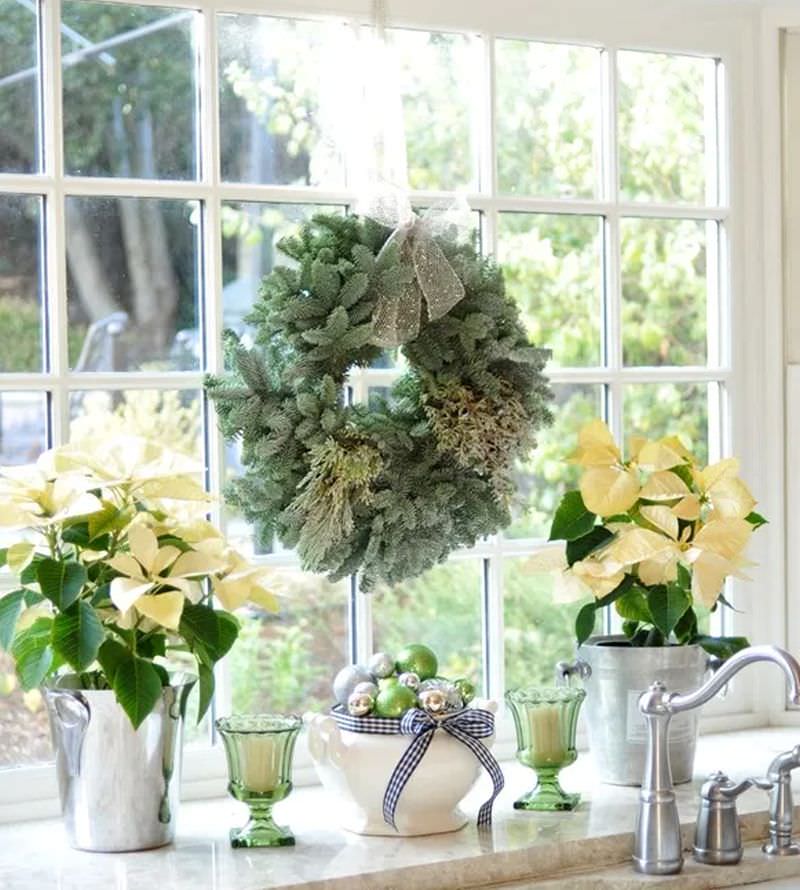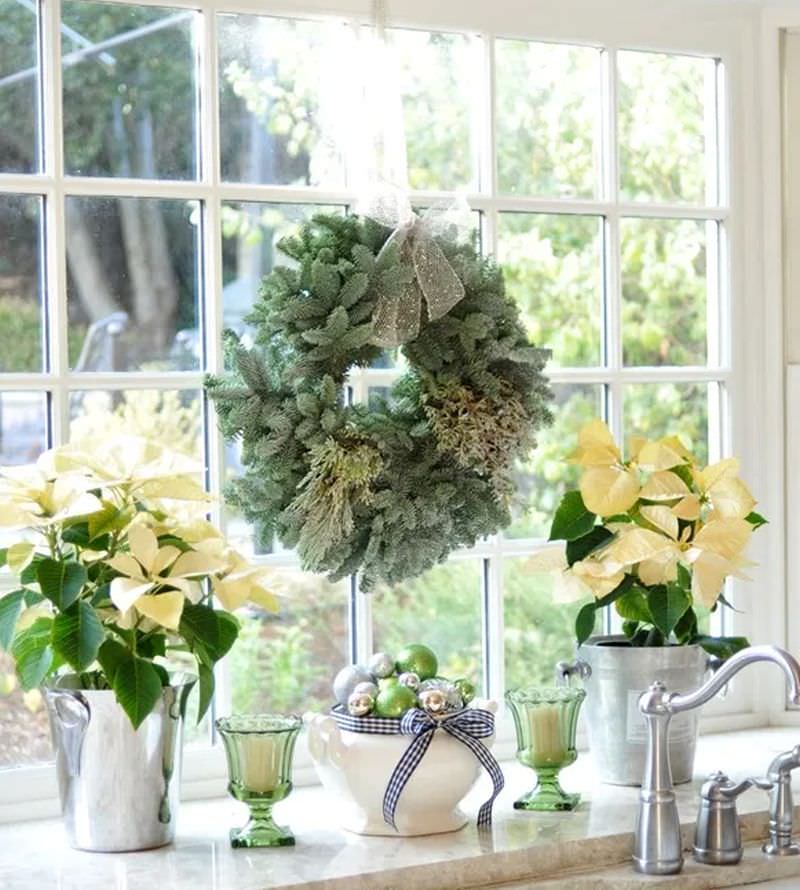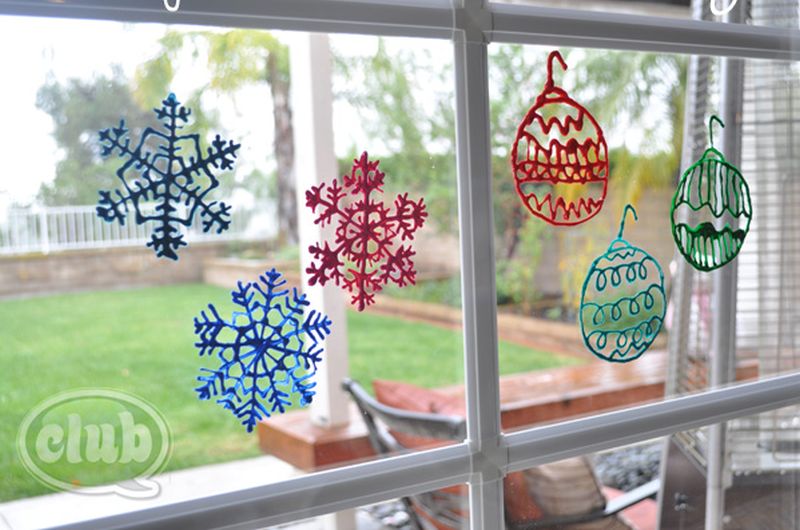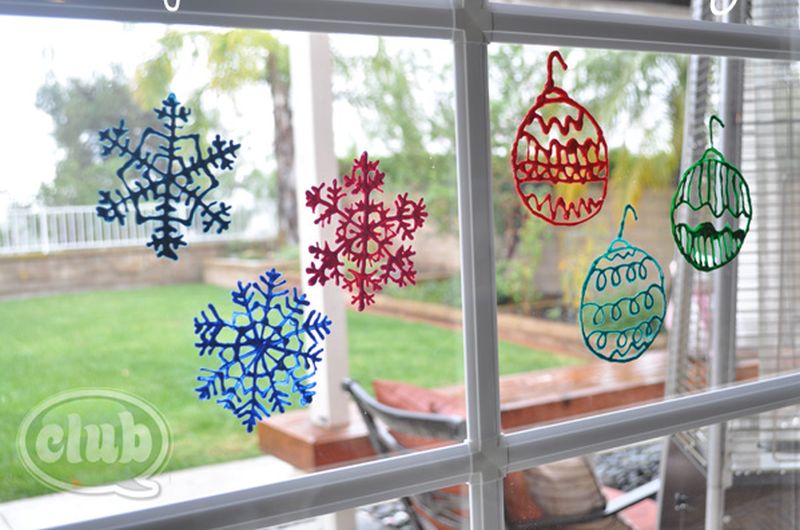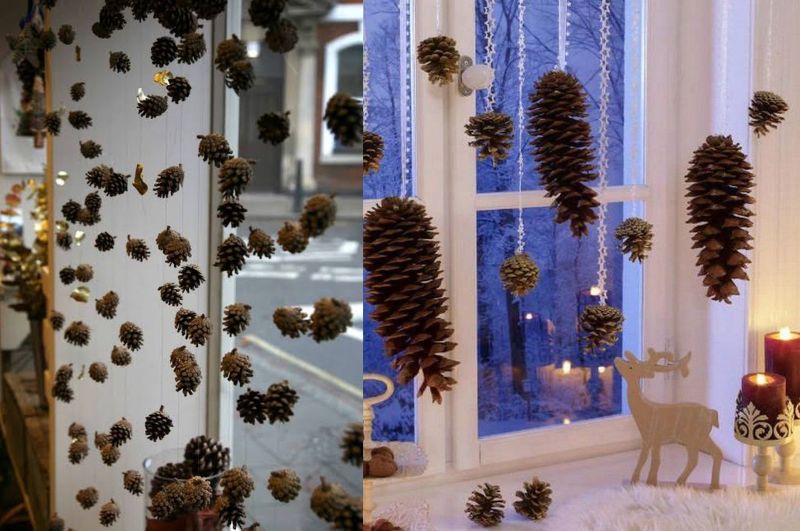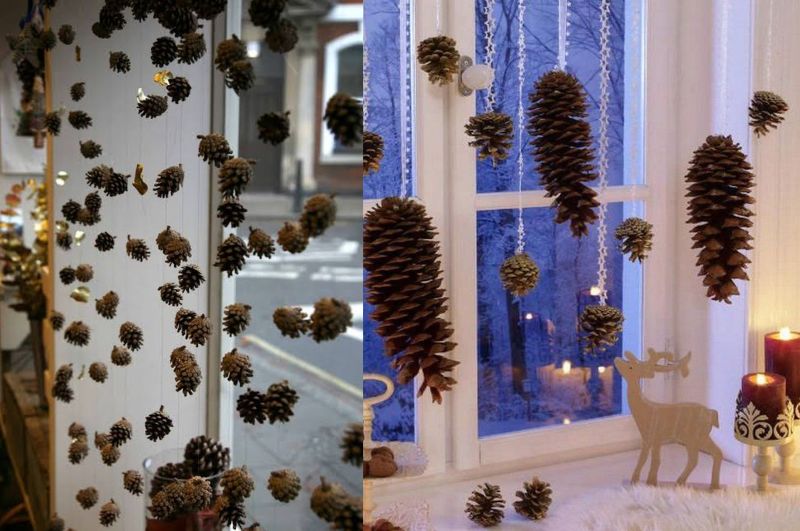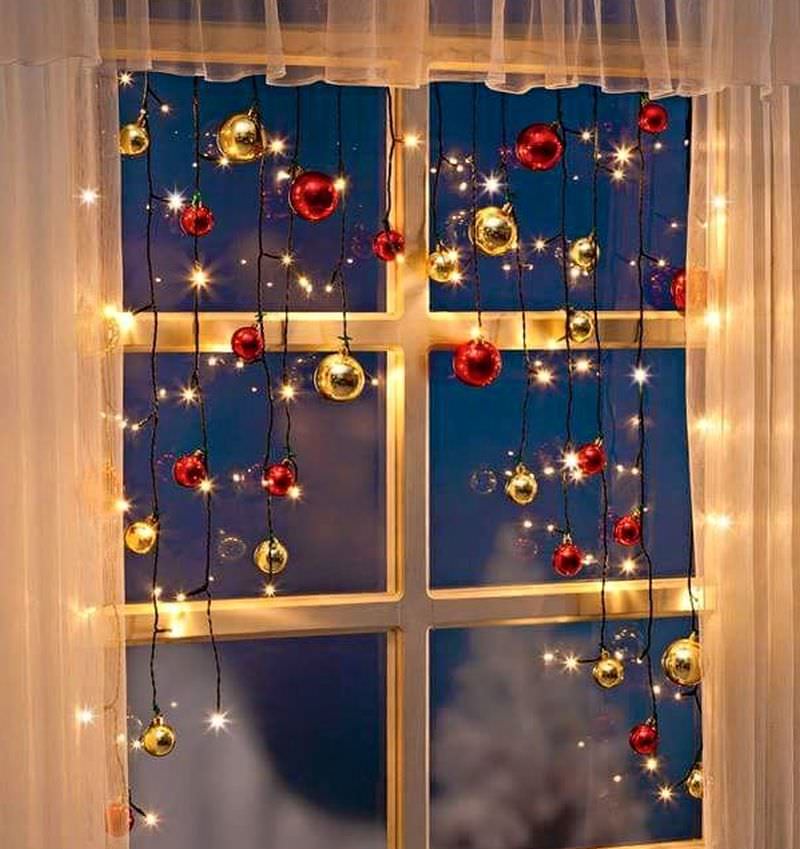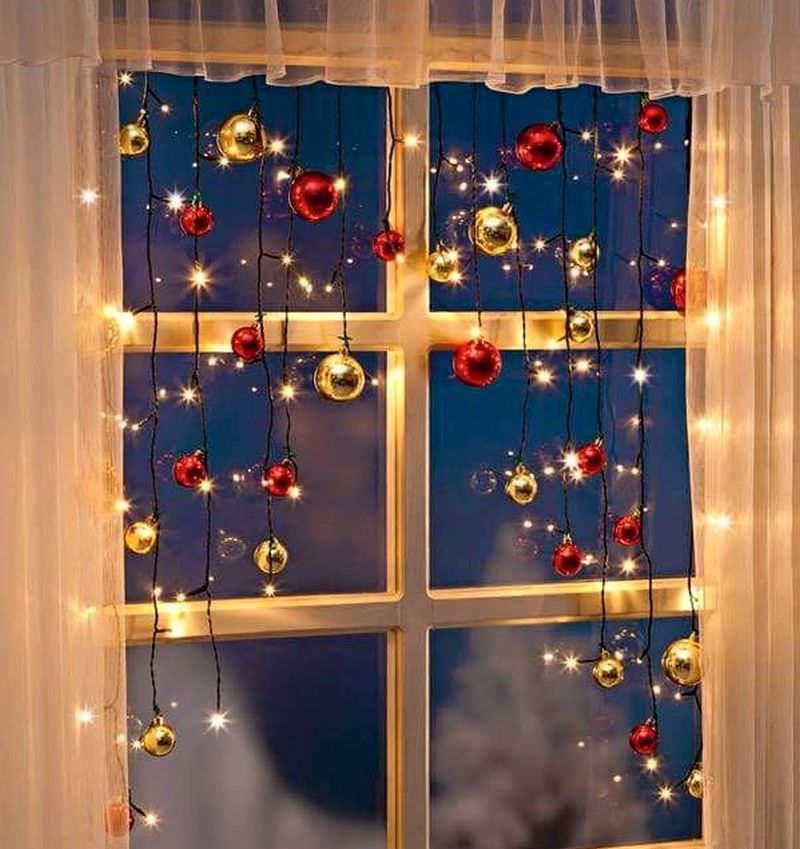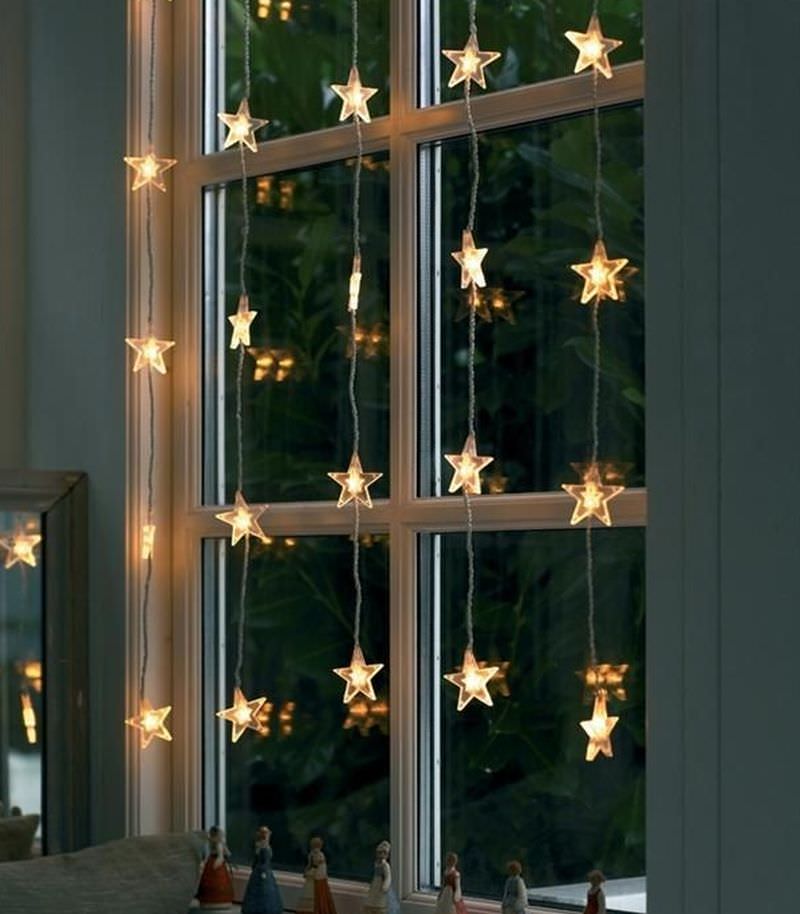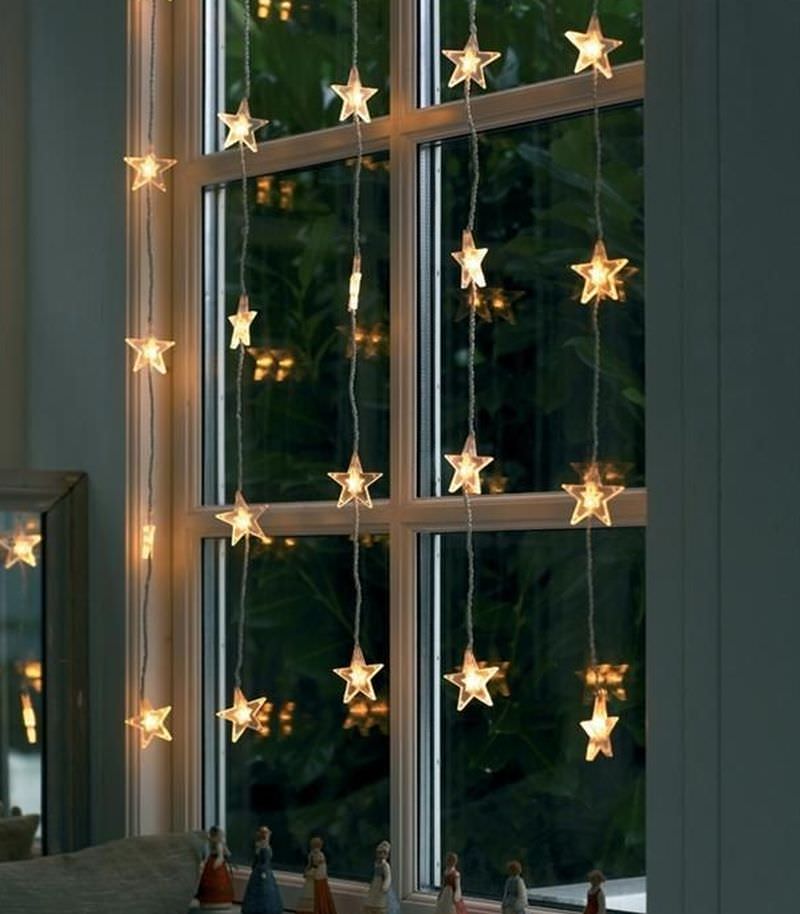 SEE MORE WINDOW DECORATING IDEAS
Christmas Staircase Decor
You can decorate the staircase with foliage, garlands, ribbons, tulle, stockings, and other Christmas decorations. A sparkling scene created with light strings can elevate the staircase. You can also hang ornaments from the handrail using different color ribbons and wreaths.
Whether you choose a snowy touch or a simpler red and green color palette, your choice will not be boring and would add to the decor if you match the Christmas staircase decorations with your existing home decor. Gifts, vases with faux cranberries, or even pinecones can be placed on the steps to spice up things; one of the most effective indoor Christmas decoration ideas indeed.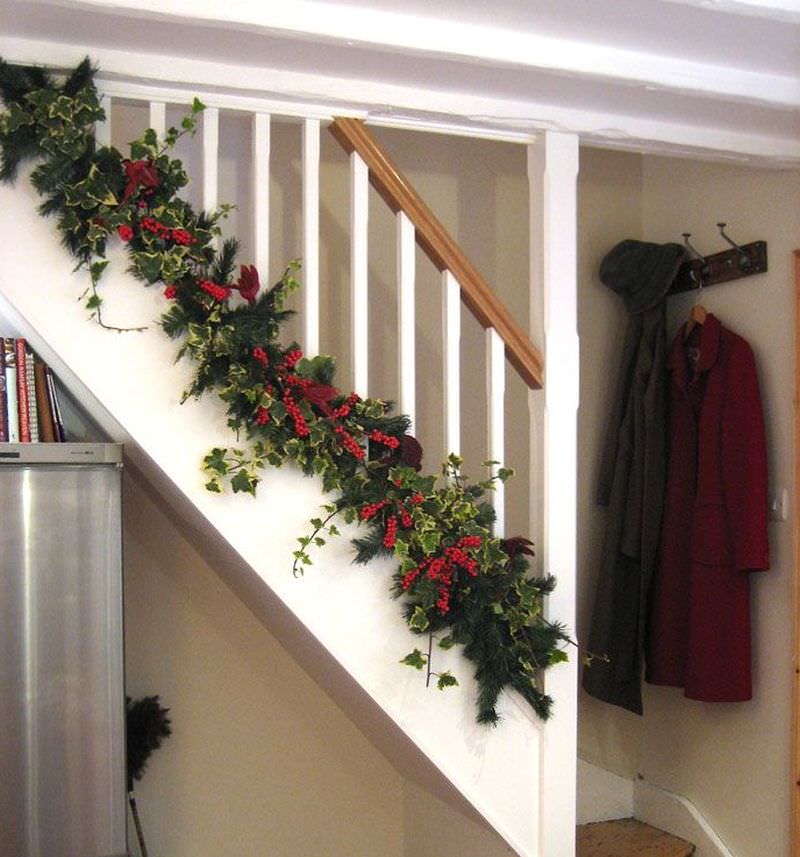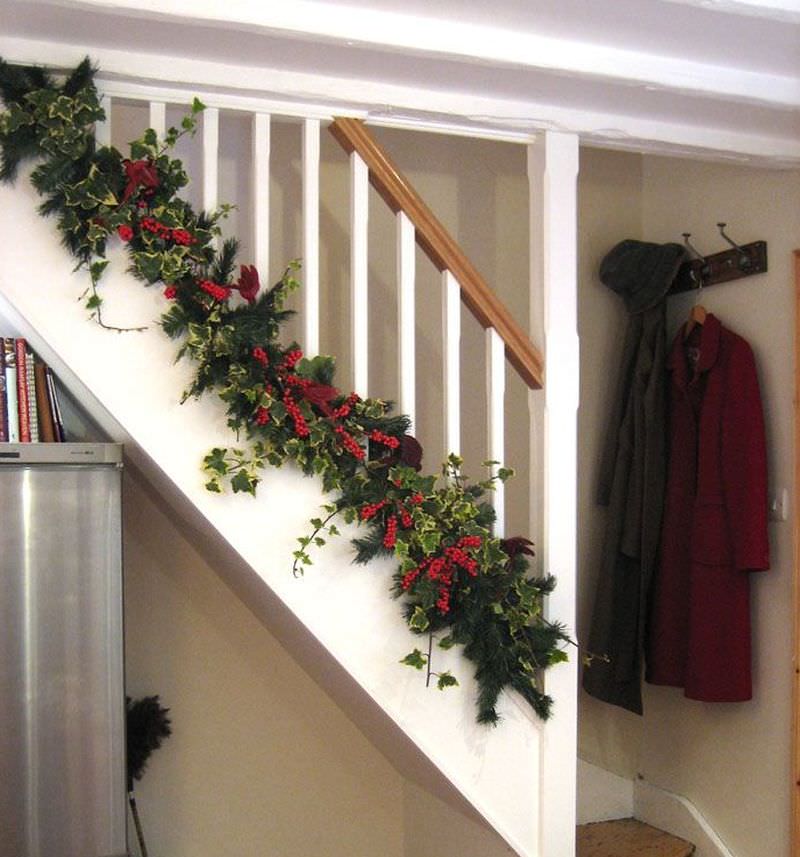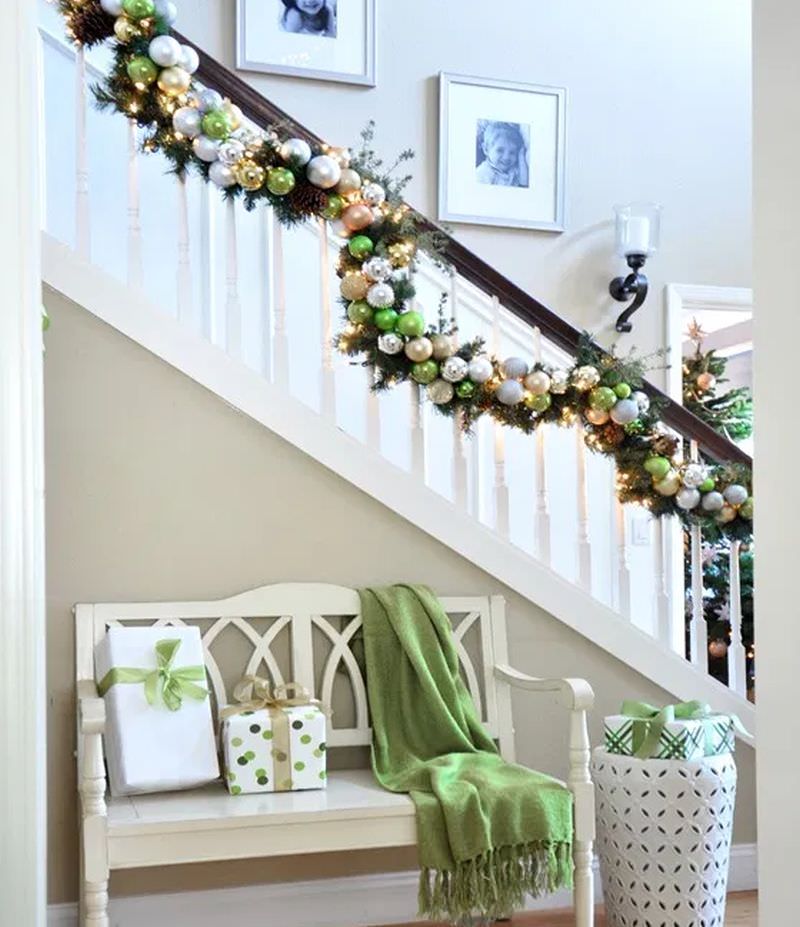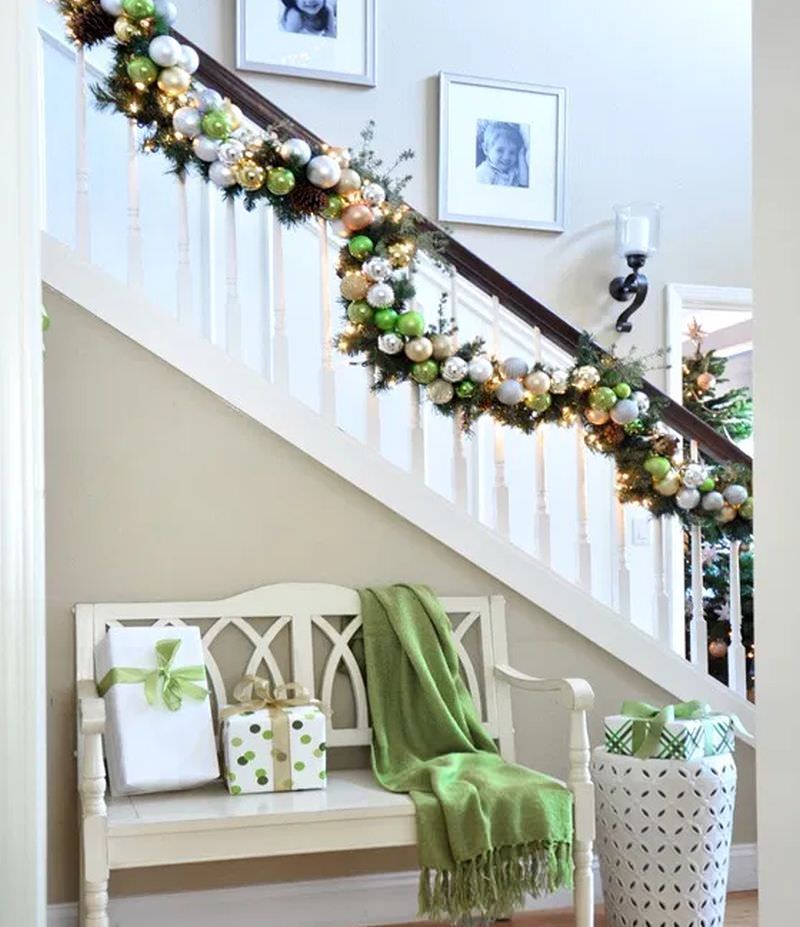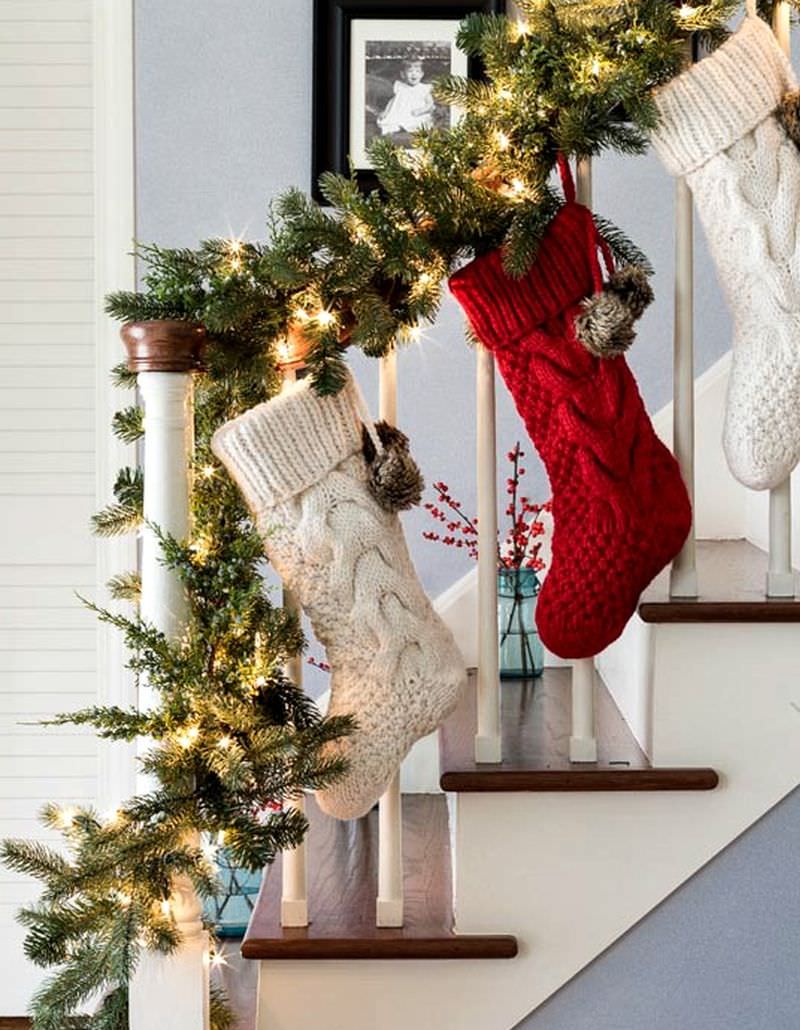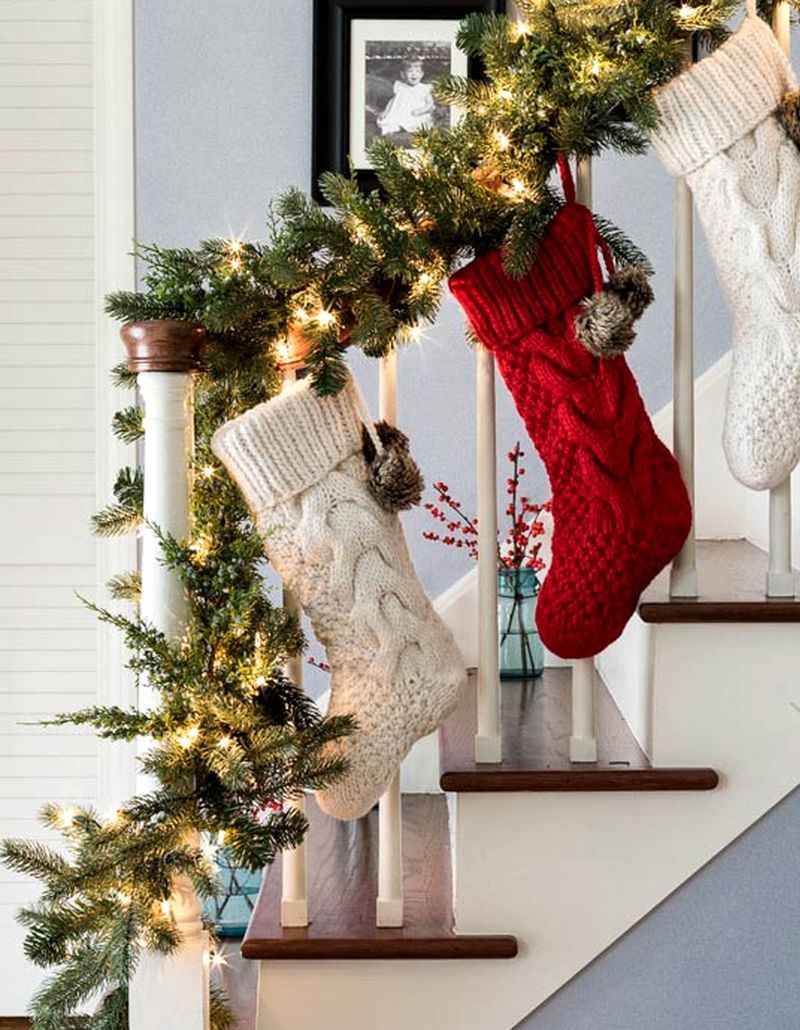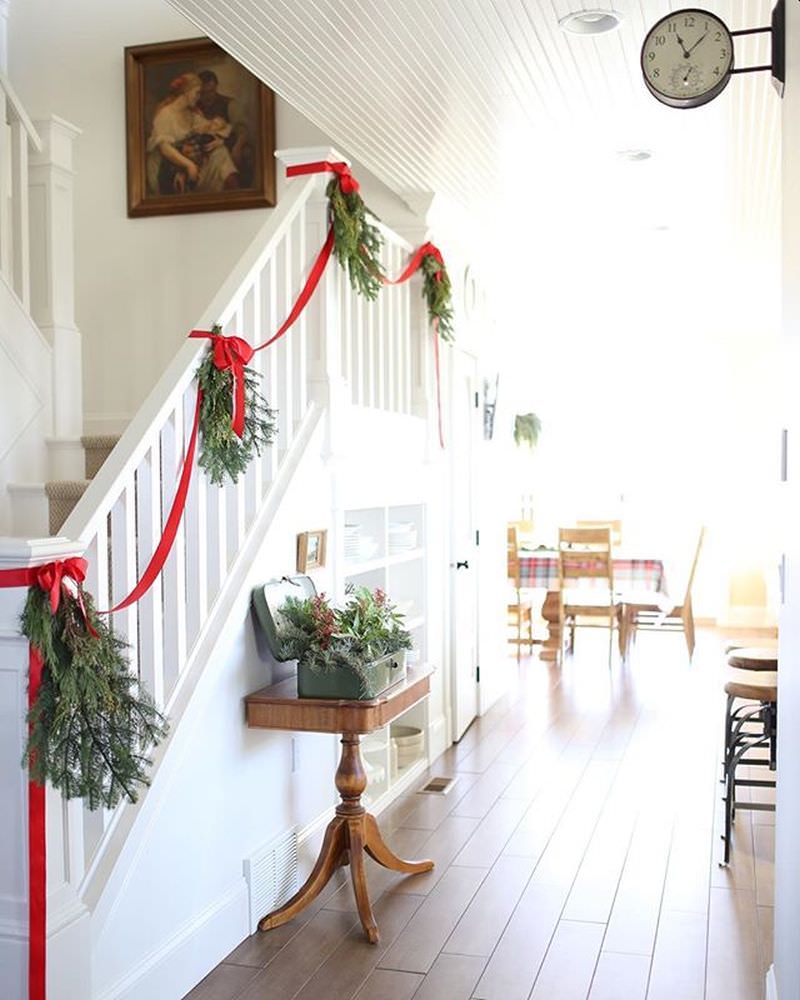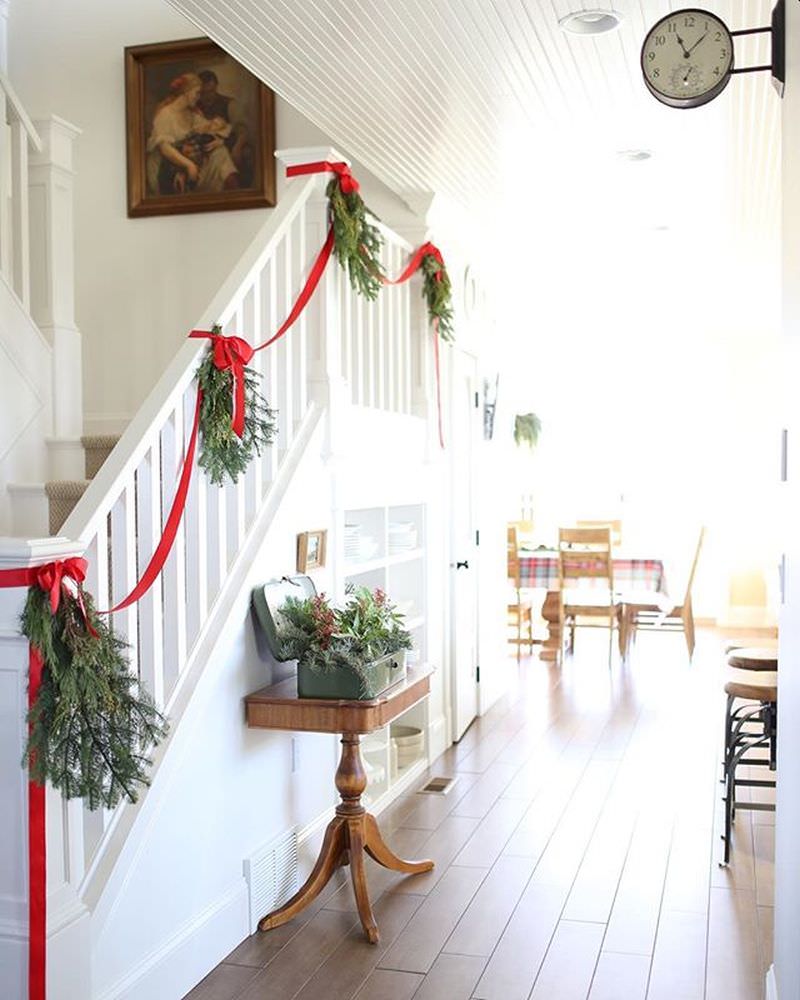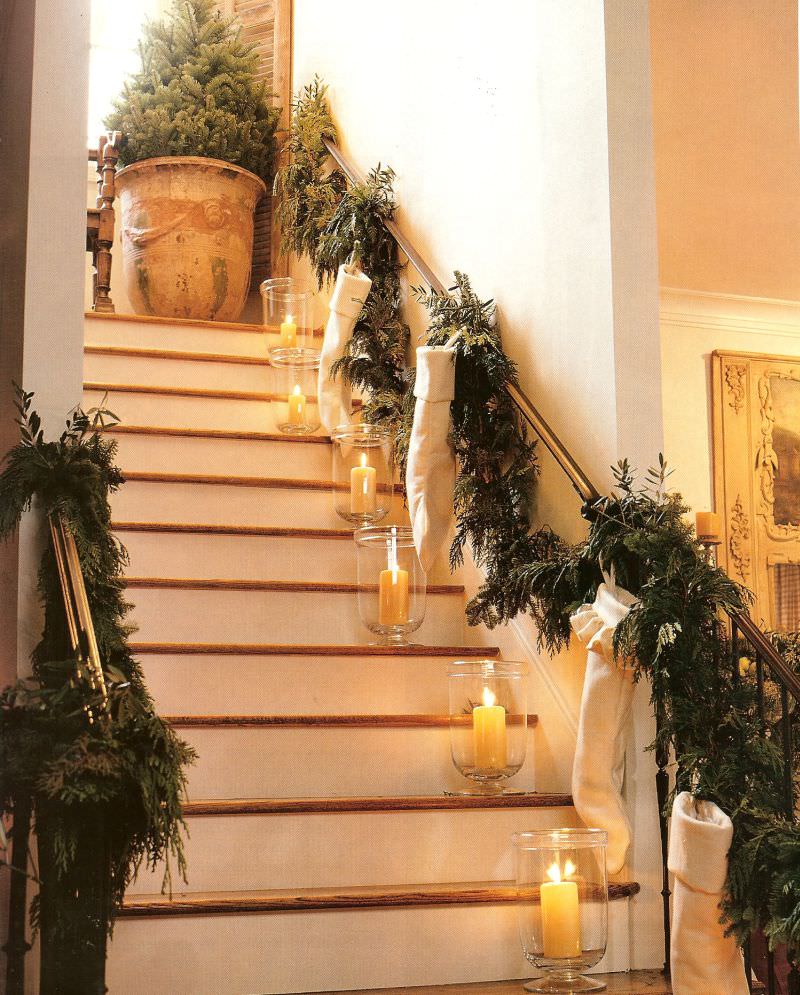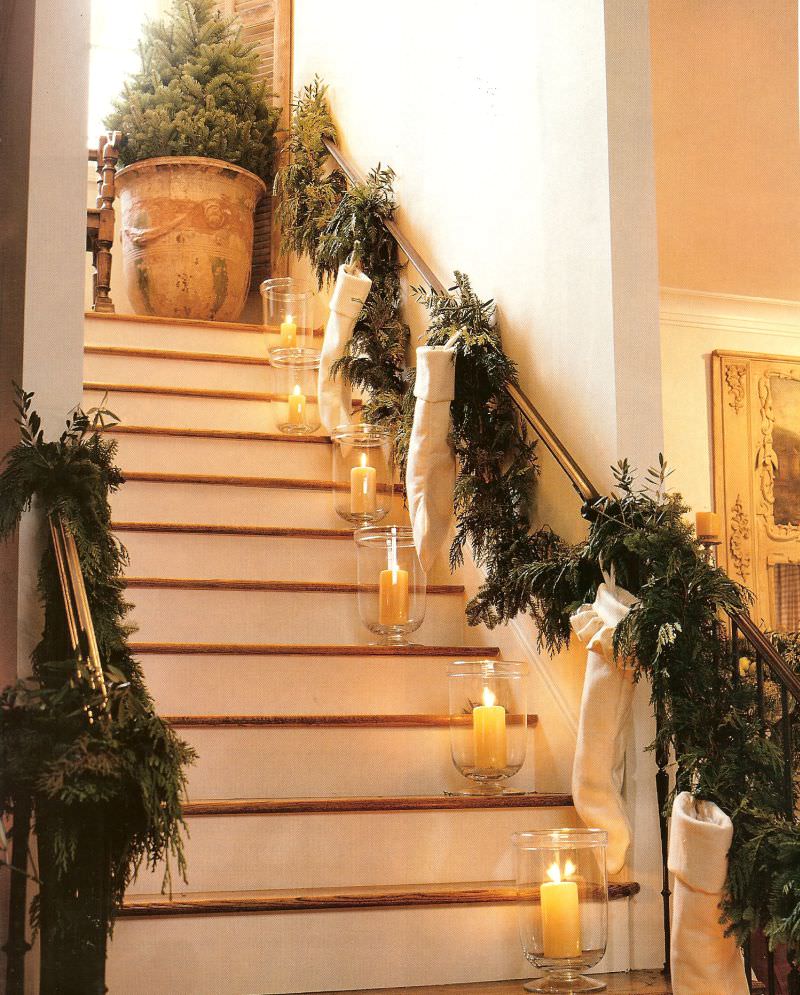 SEE MORE STAIRCASE DECORATING IDEAS
Christmas Fireplace Mantel Decor
A fireplace is the heart of a home during Christmas, for its where Santa would appear if he came down the chimney to shower us with gifts and goodies. You can decorate the fireplace mantel using flowers, plants, garland, stockings, wreaths and other Christmas ornaments.
If you want a lighted decor, the mantel can be illuminated with an array of candles or light strings. No matter what you are using for the decoration, ensure you add a personal touch to the Christmas fireplace mantel decor, it's especially what Santa would love.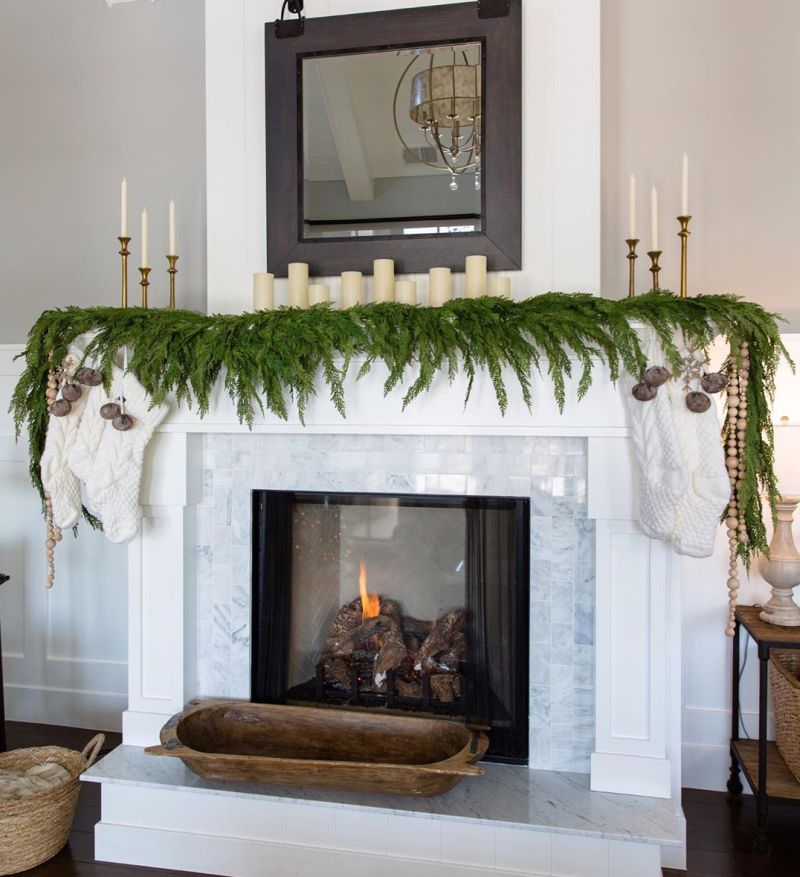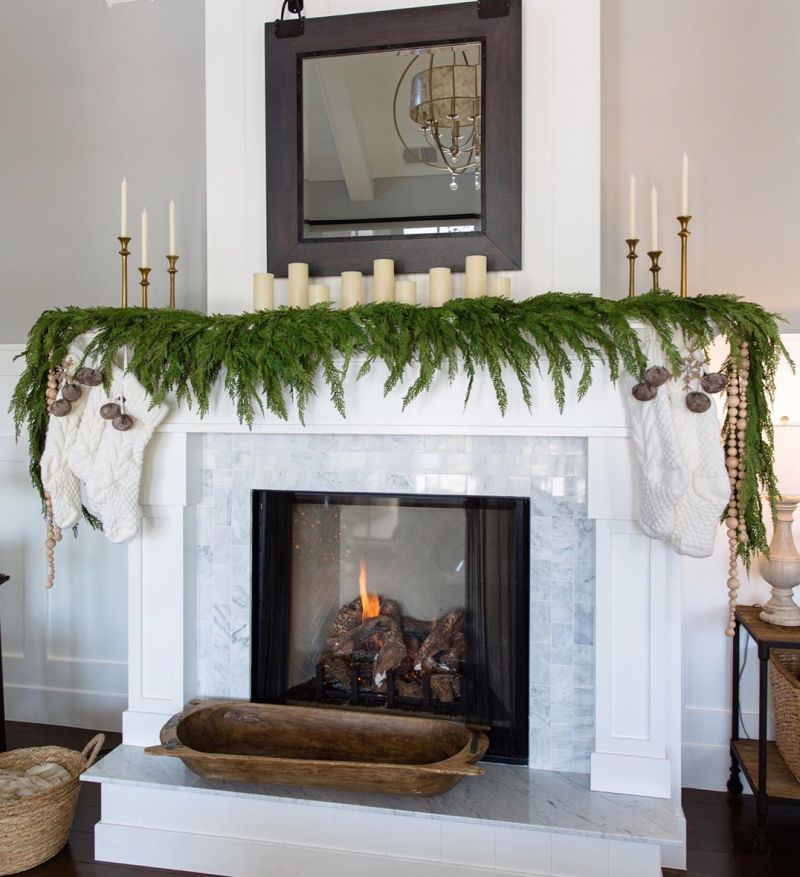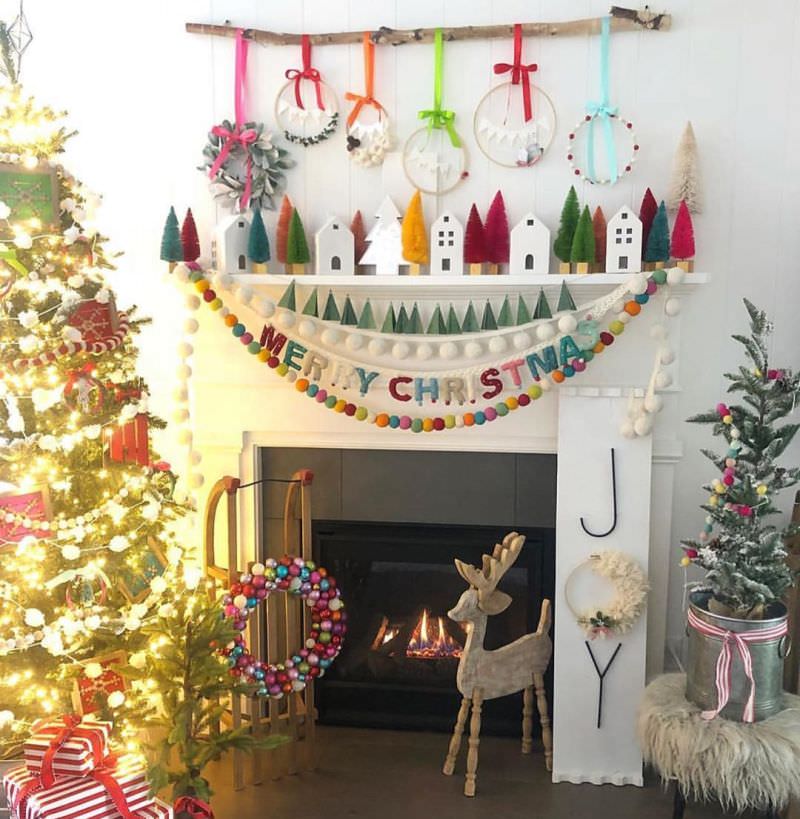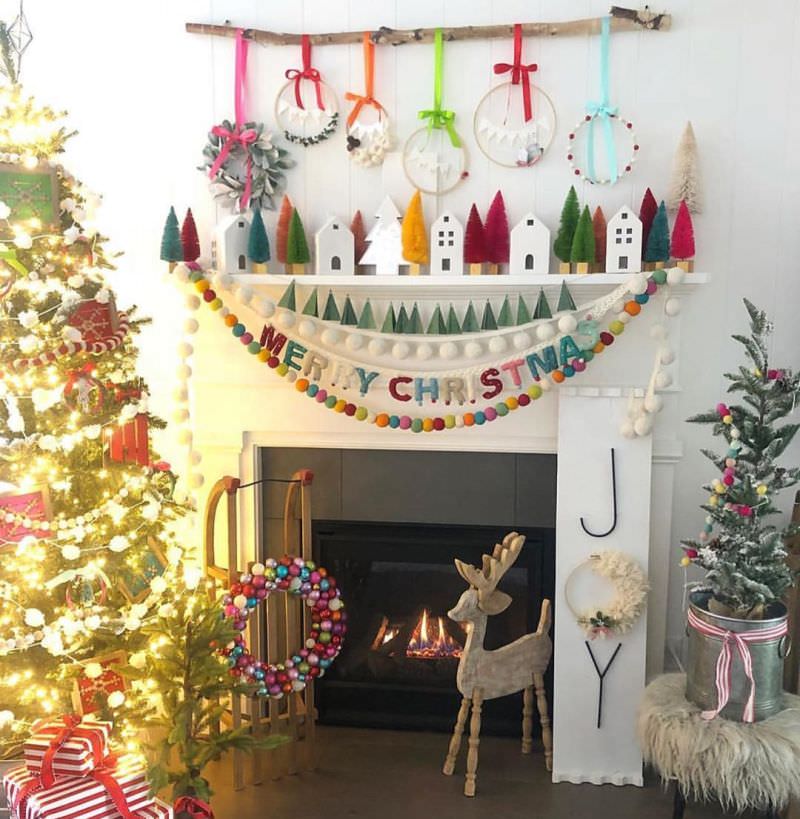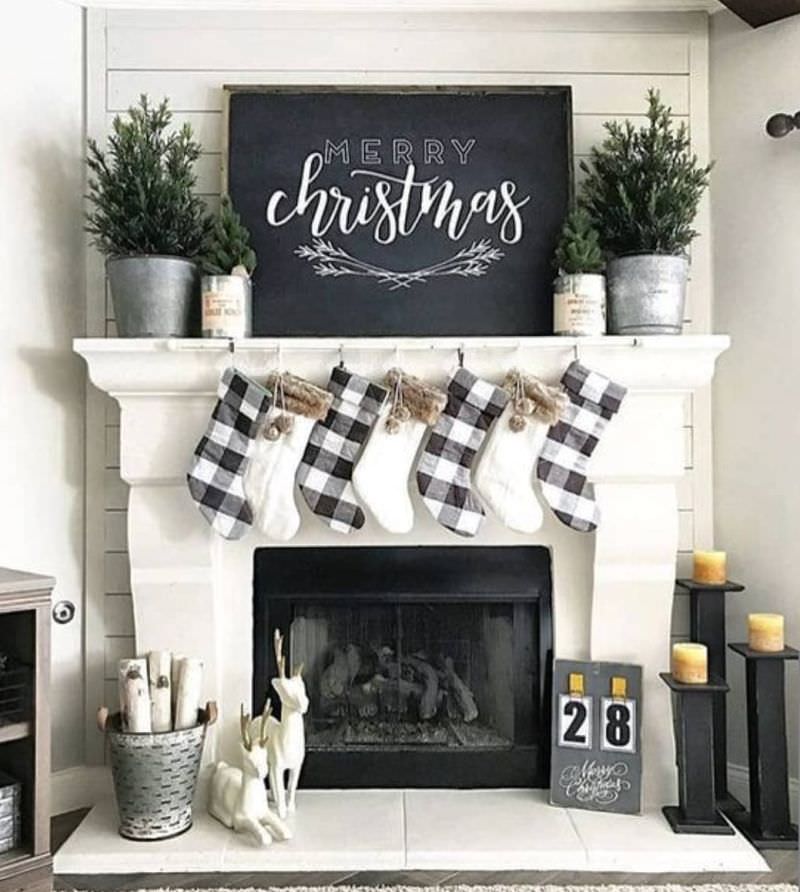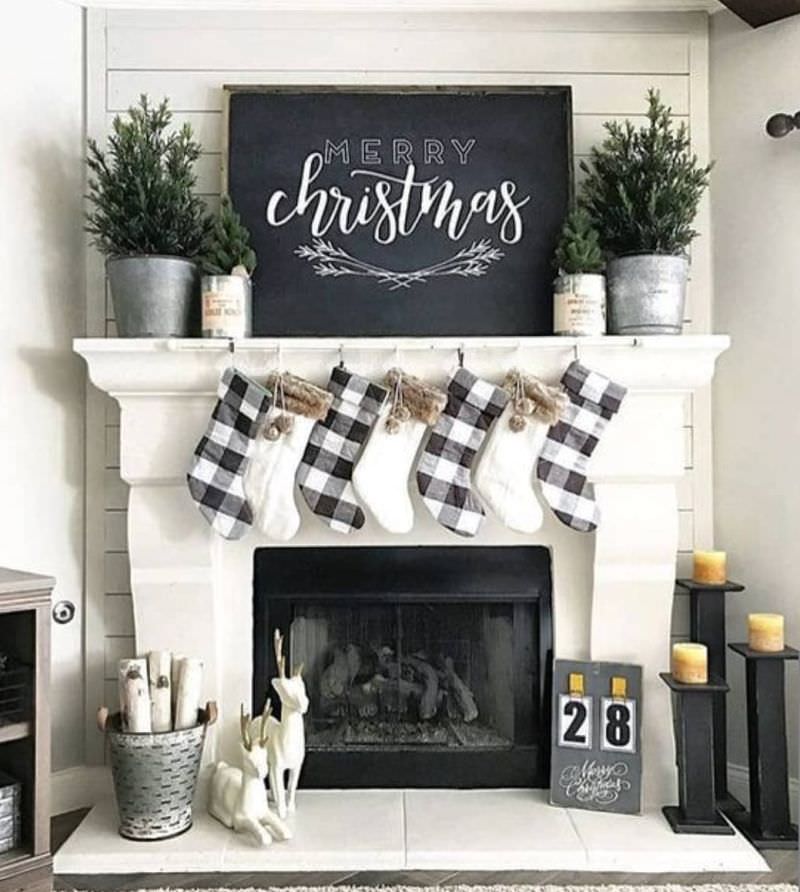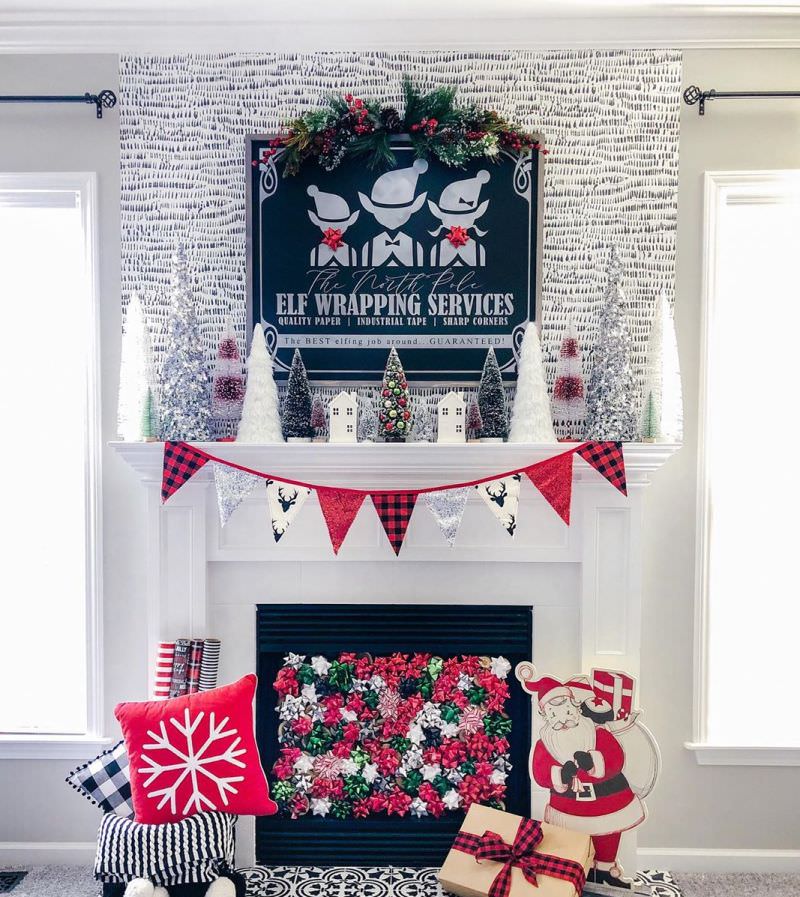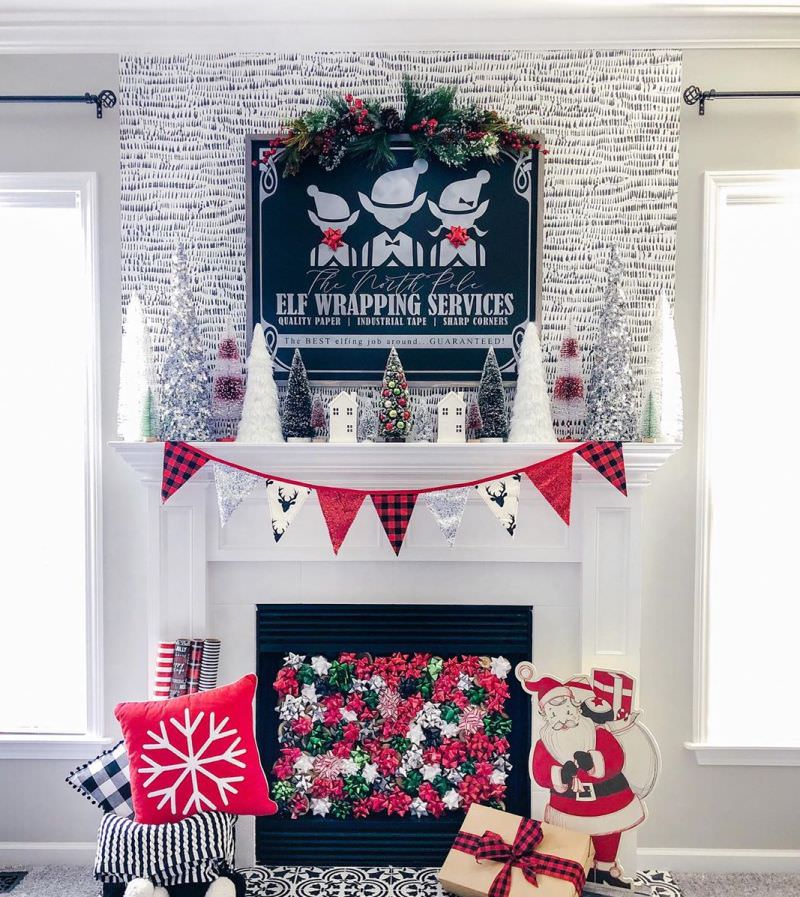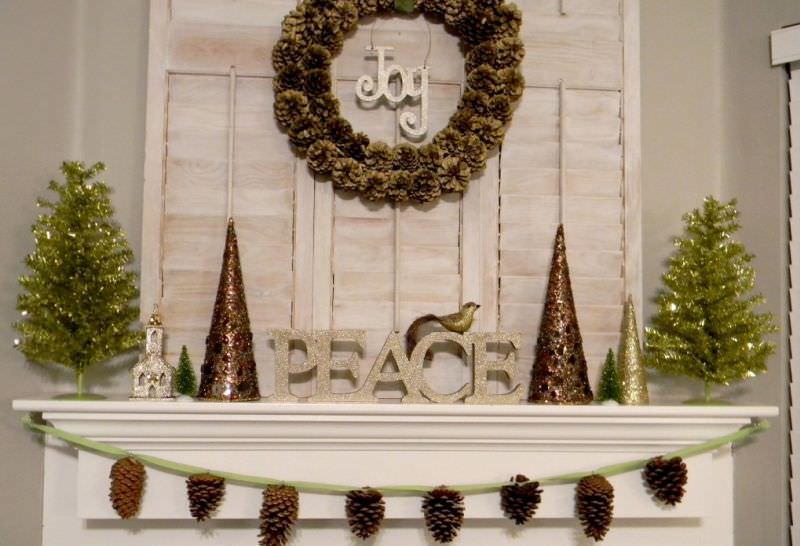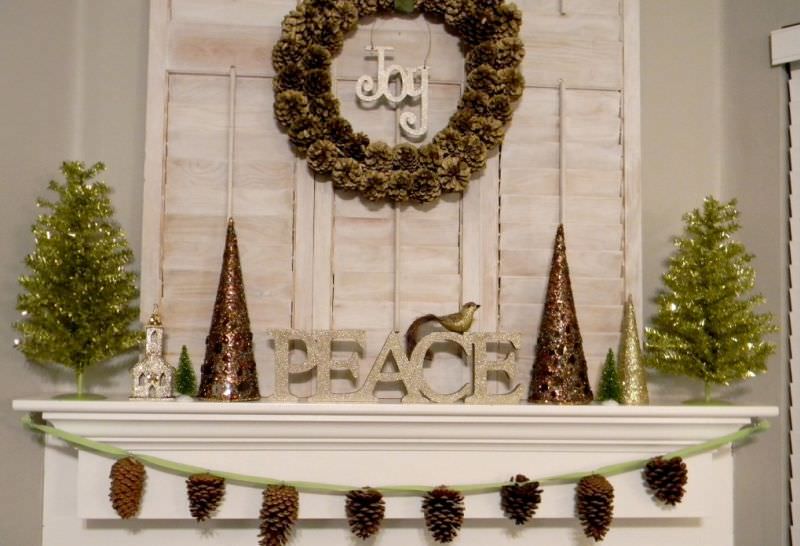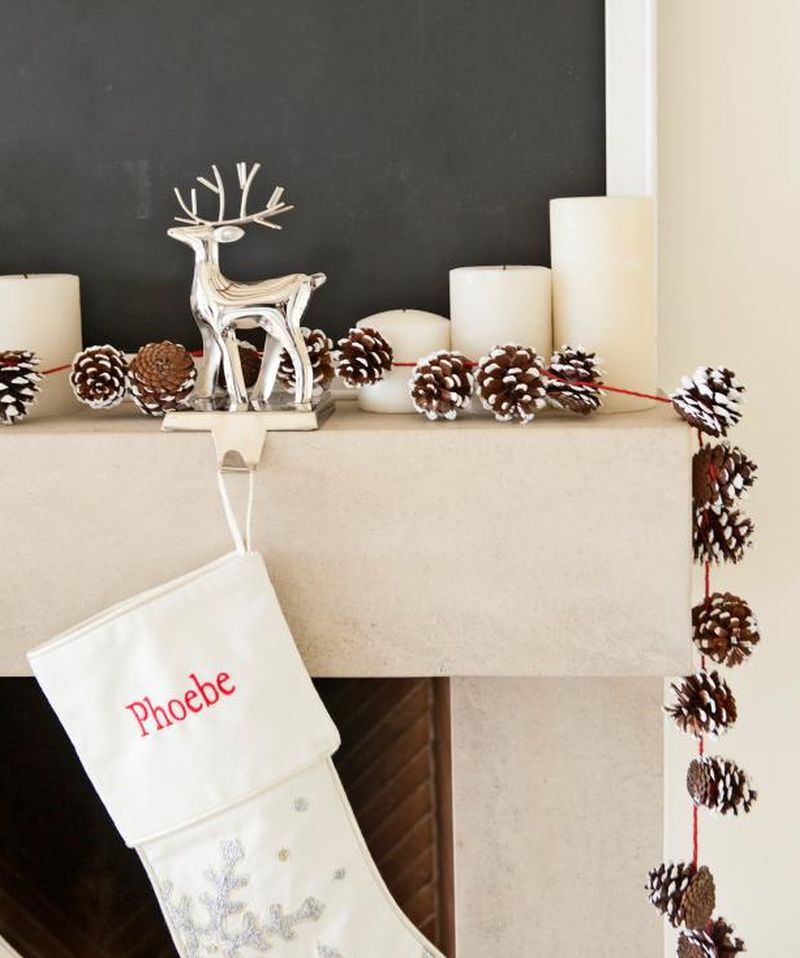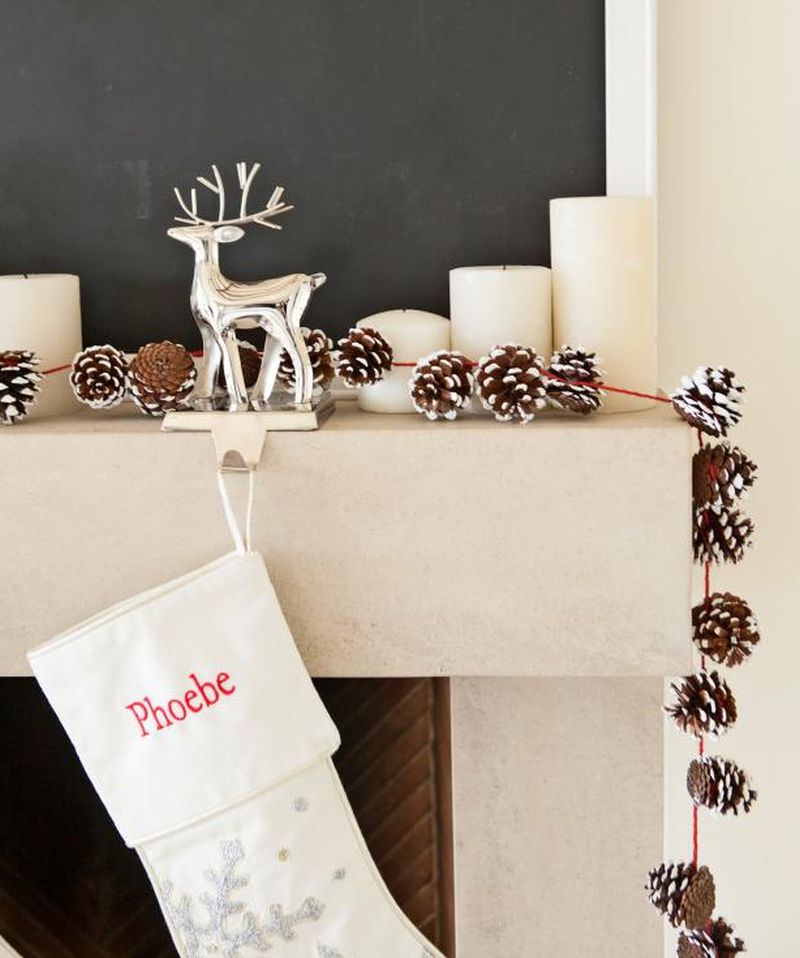 SEE MORE FIREPLACE MANTEL DECORATING IDEAS
Christmas Tablescape
A dining table is a central place where all guests would gather for a wonderful meal. Thus the table set up should definitely be impressive and creative. Start with a Christmas-themed table runner and then decorate with foliage and flower pots.
You can also place unique tabletop centerpieces – a vase or a metal bowl or customize one if you want. Include candles and festive colored crockery to compliment the overall aesthetic.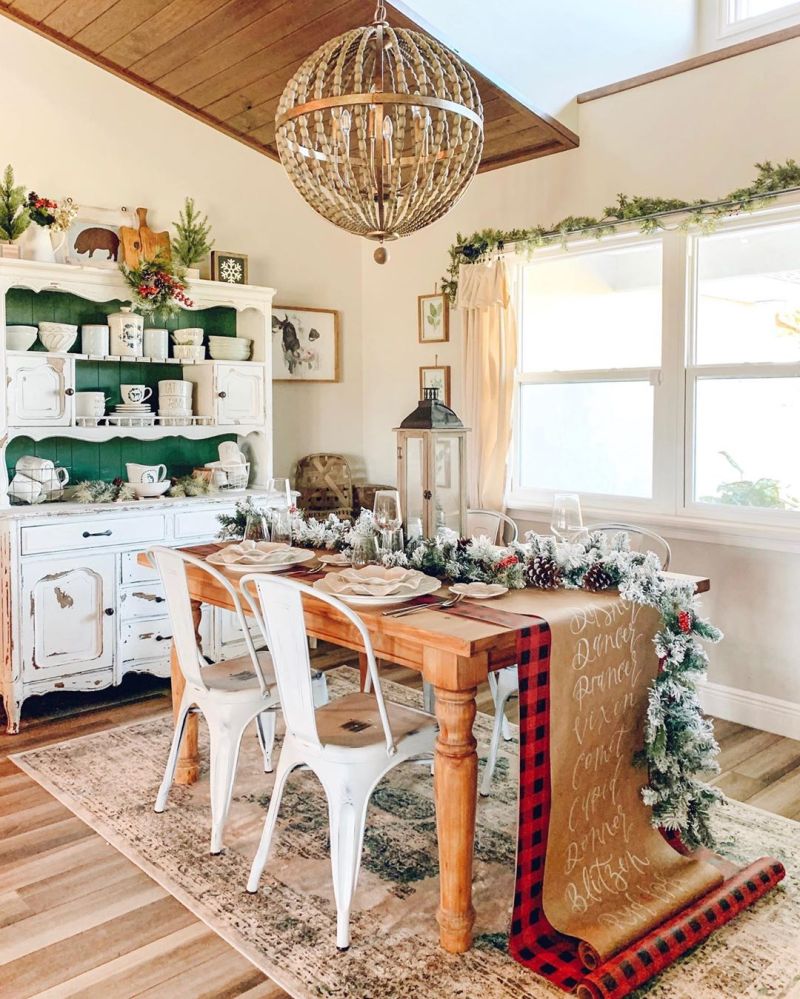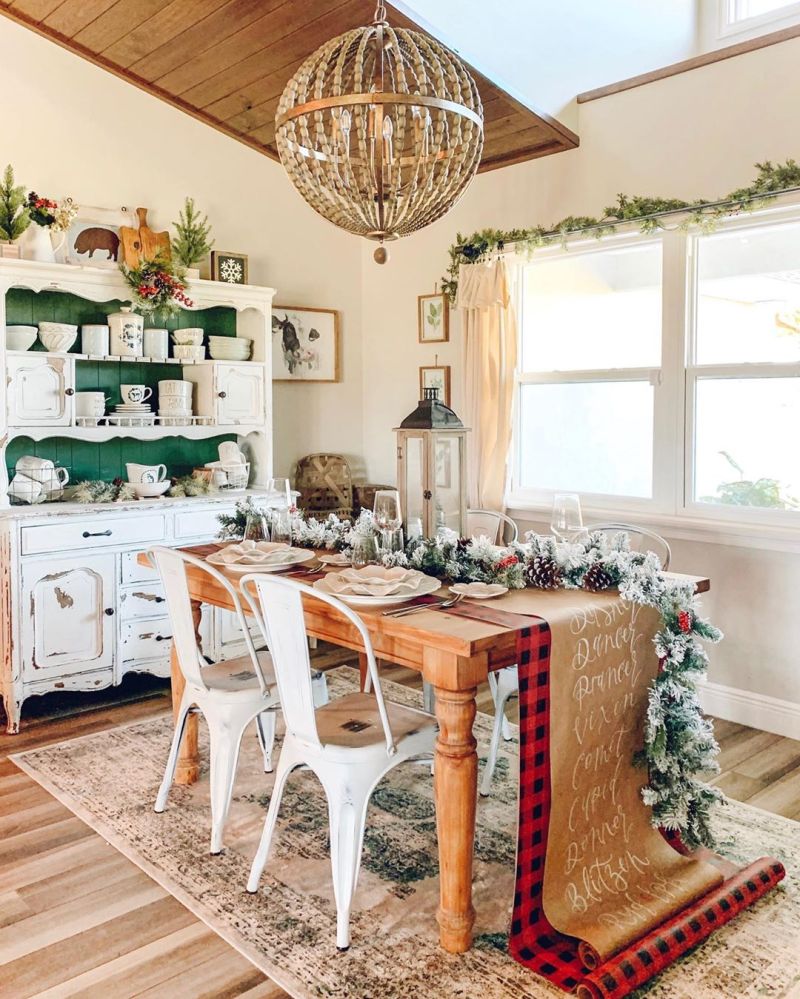 Also Read: Christmas Tree Alternatives You can DIY This Year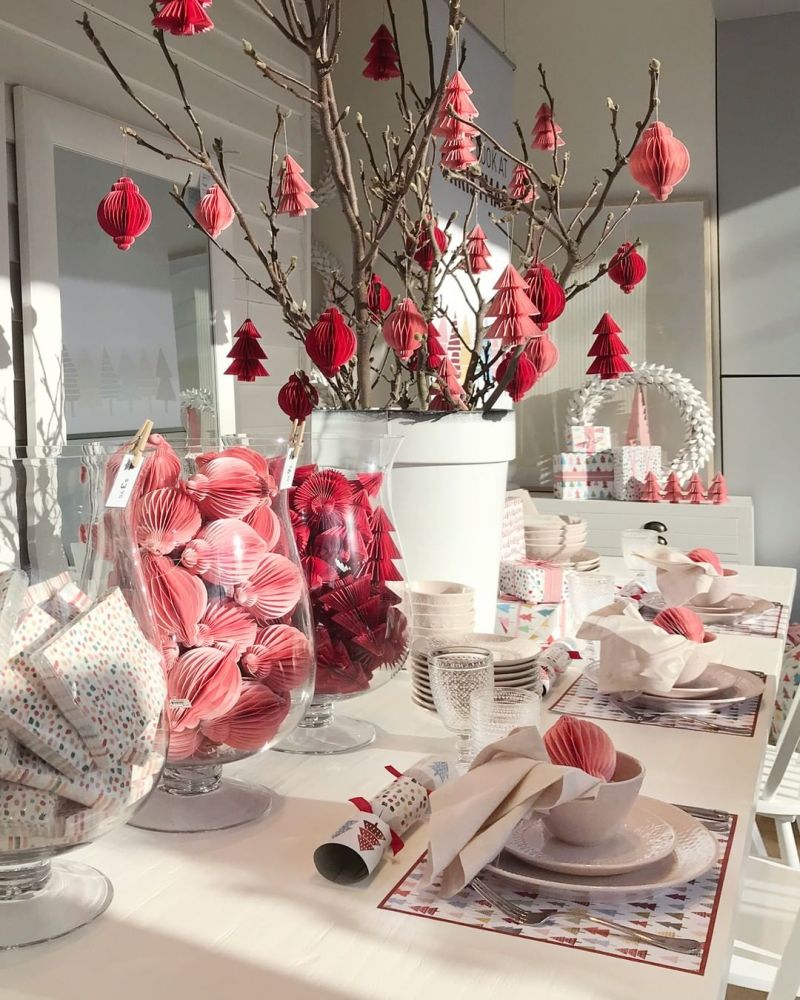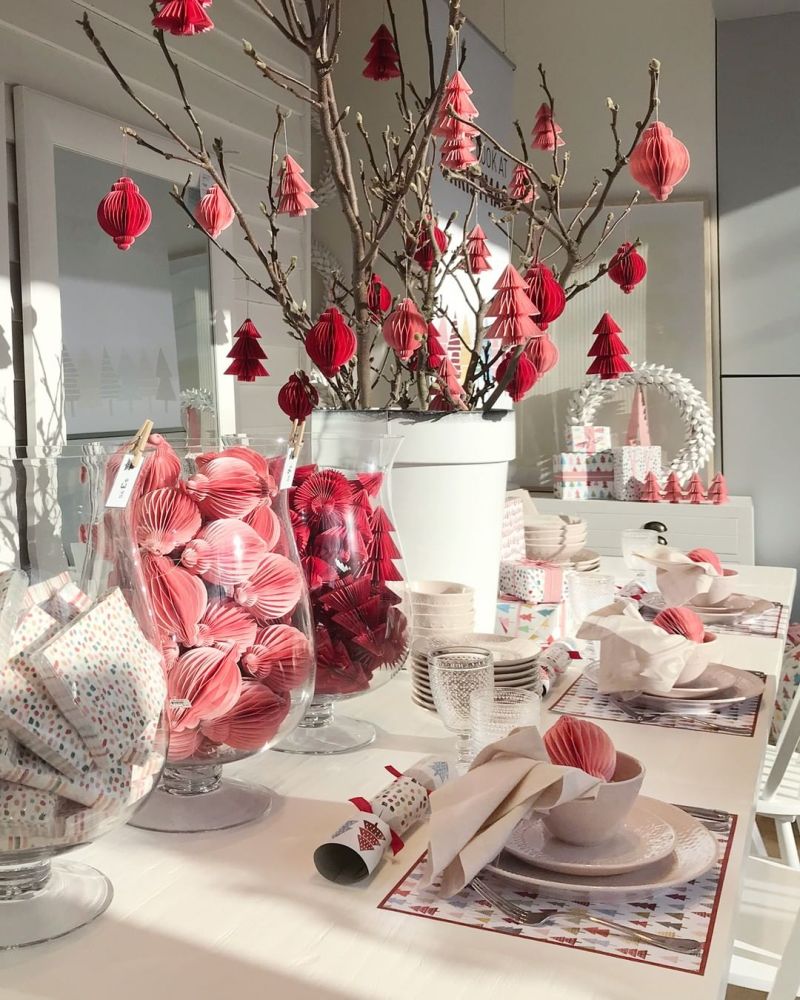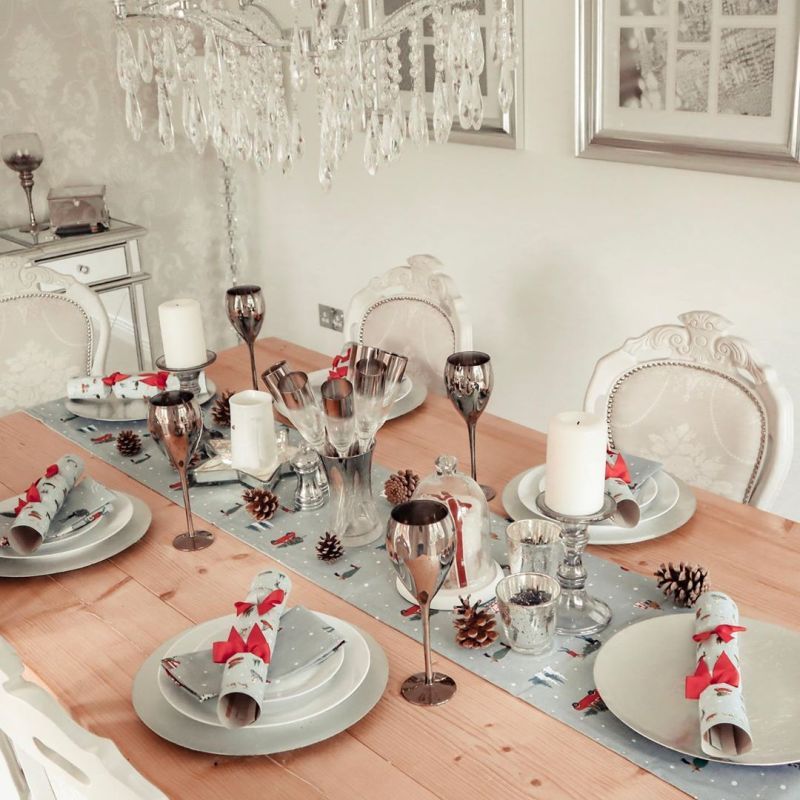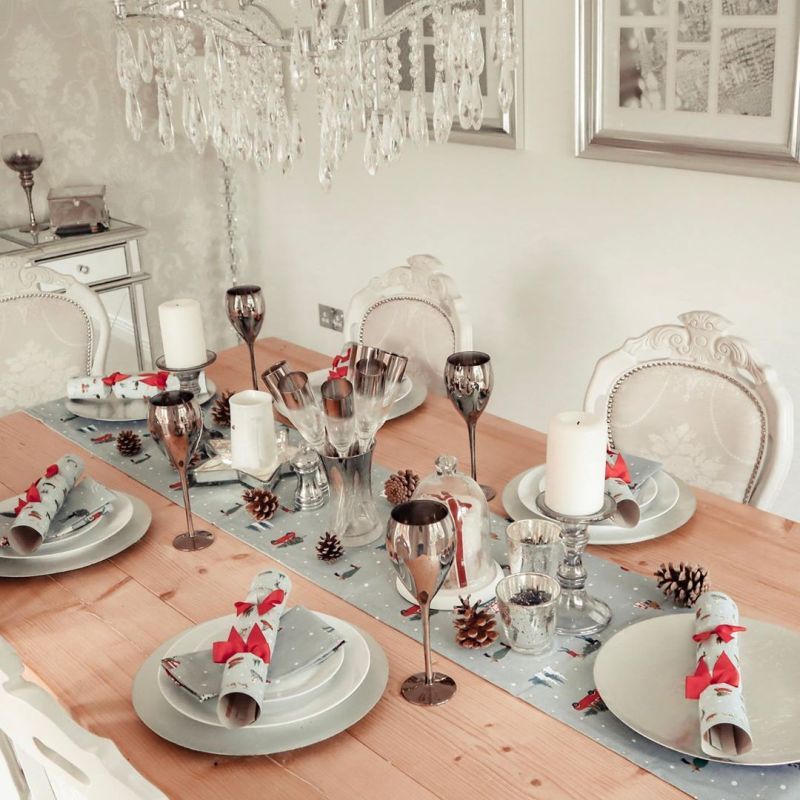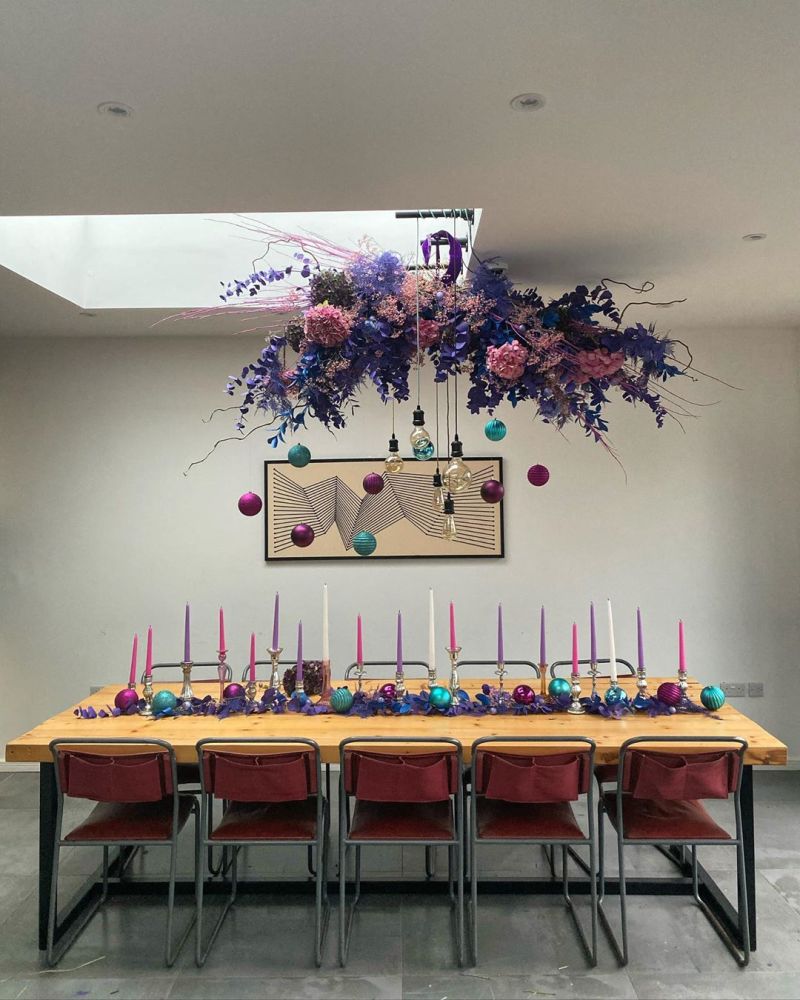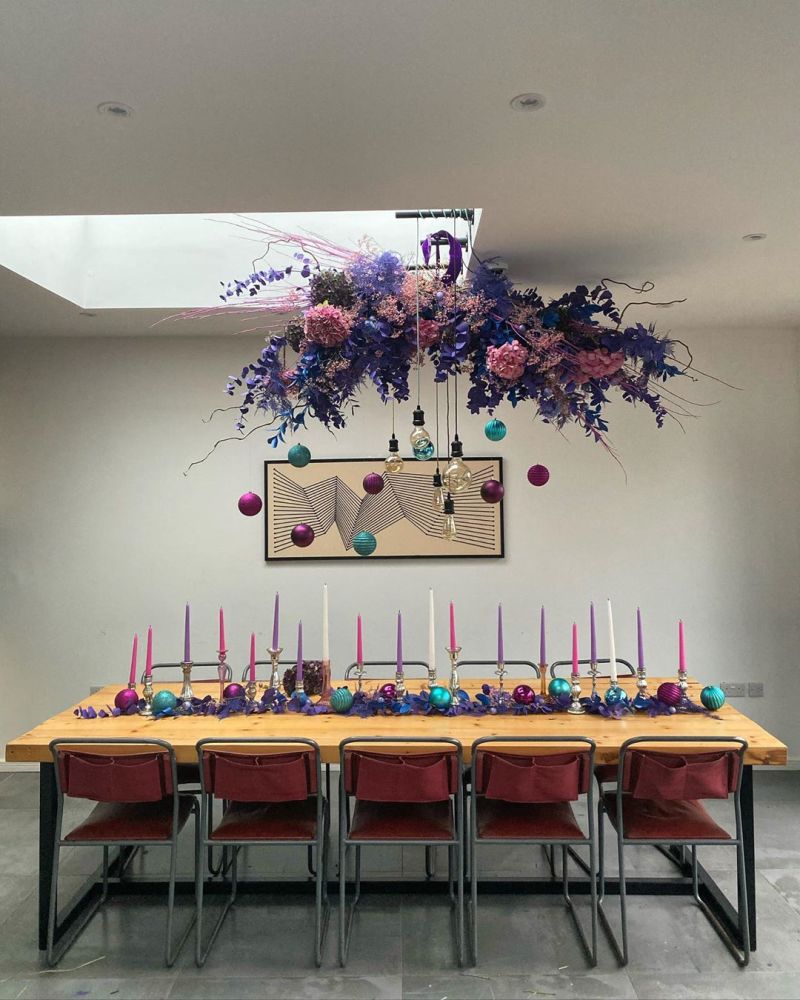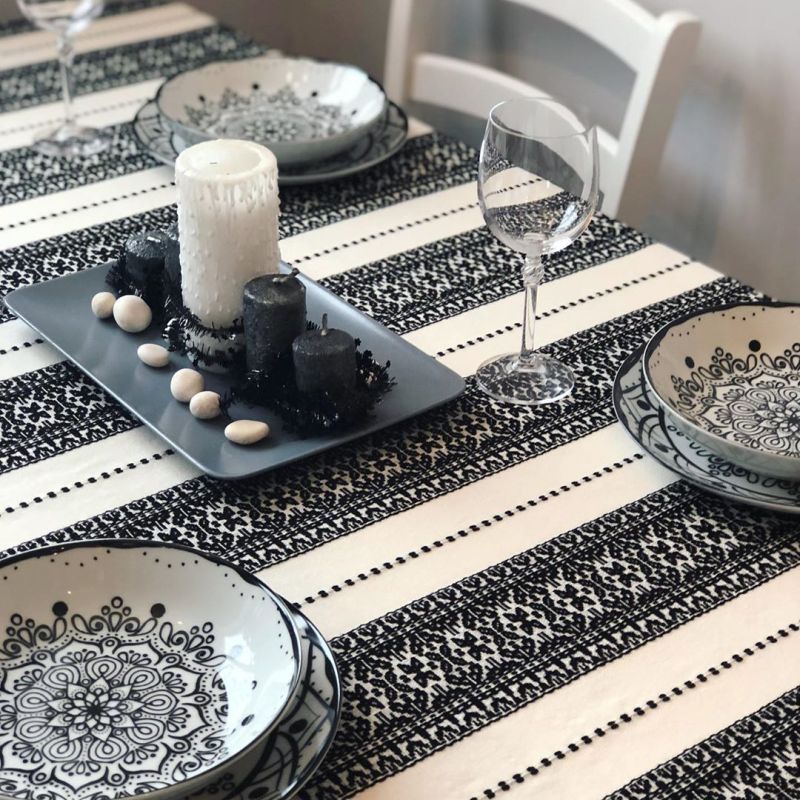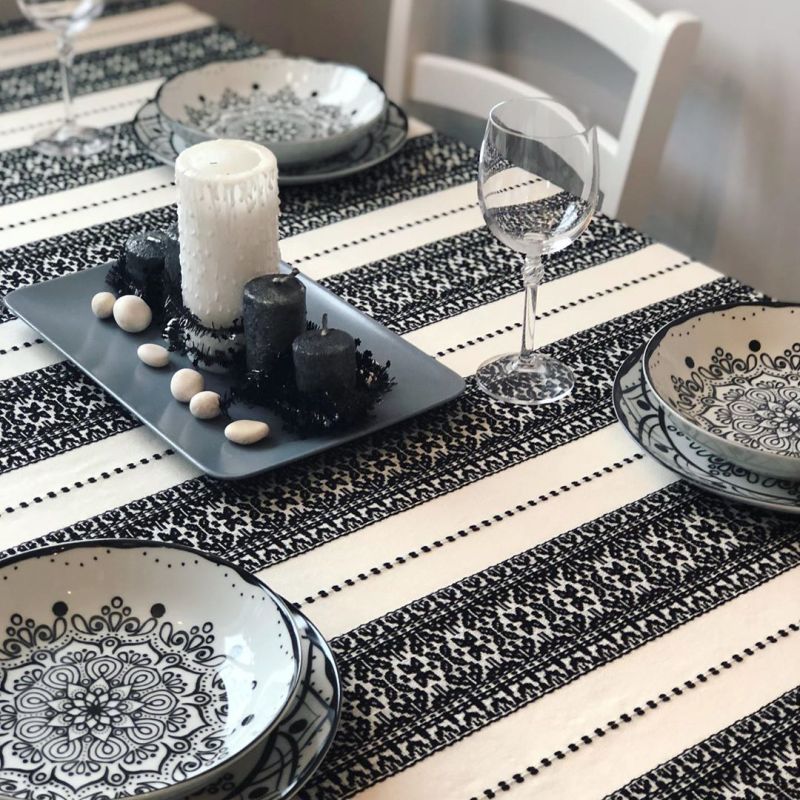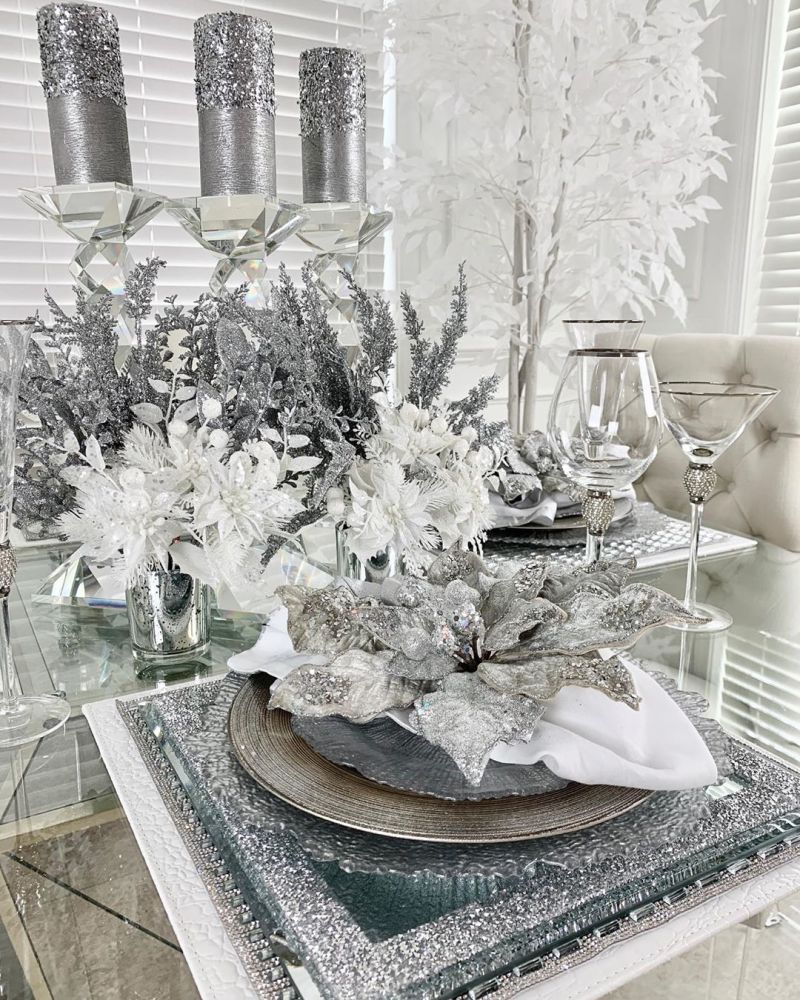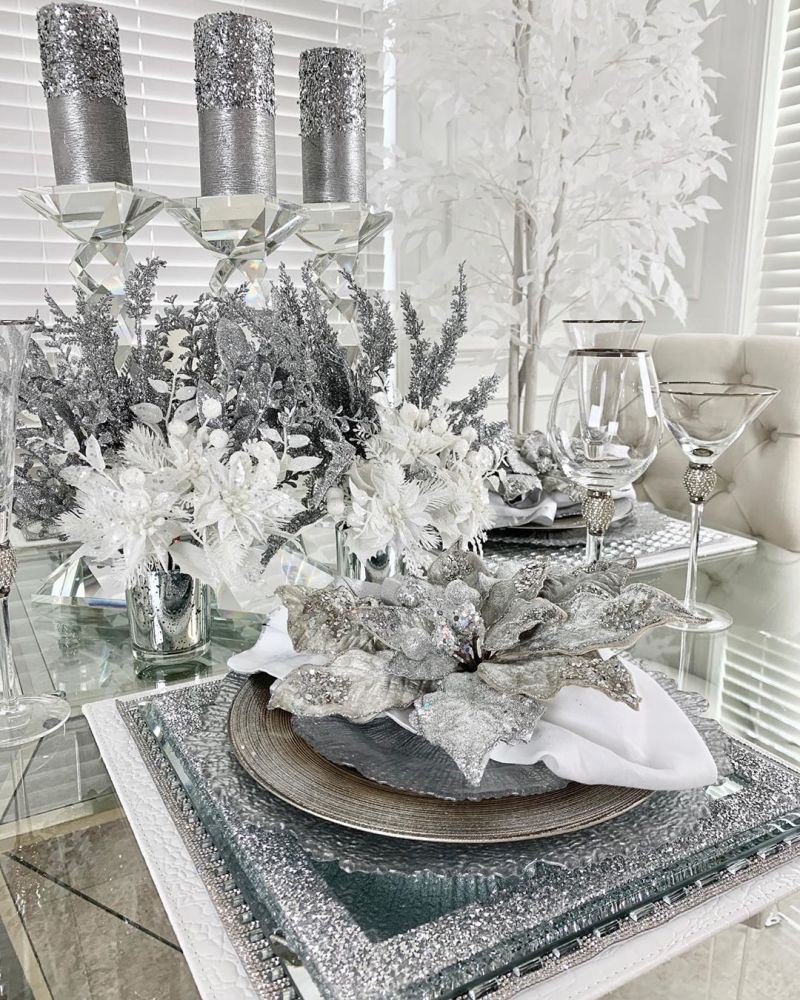 SEE MORE DINING TABLE DECORATING IDEAS