The caroling season is upon us and nothing gives season's greetings like a beautiful, welcoming wreath hanging on the front door. Dating back to the 16th century, the tradition of wreaths brings festive cheer and adds the finishing touch to your Christmas decorations.
While you can buy these pretty accents in the market, making them on your own will be a cool collective project for your family. The DIY Christmas wreaths add a personal touch to your holiday decorations.
You can spend an afternoon crafting a wreath with eucalyptus, pine cone, flowers, and other easily accessible items to make it smell like Christmas and add a few playful elements to create your own winter wonderland.
Christmas Wreaths You can Make at Home
Snowy Pinecone Christmas wreath
Make this beautiful wreath using an old rustic pinecone wreath made during the fall season. The only talk is to paint the tips of pinecones in white and then decorate with ornaments. See the full tutorial.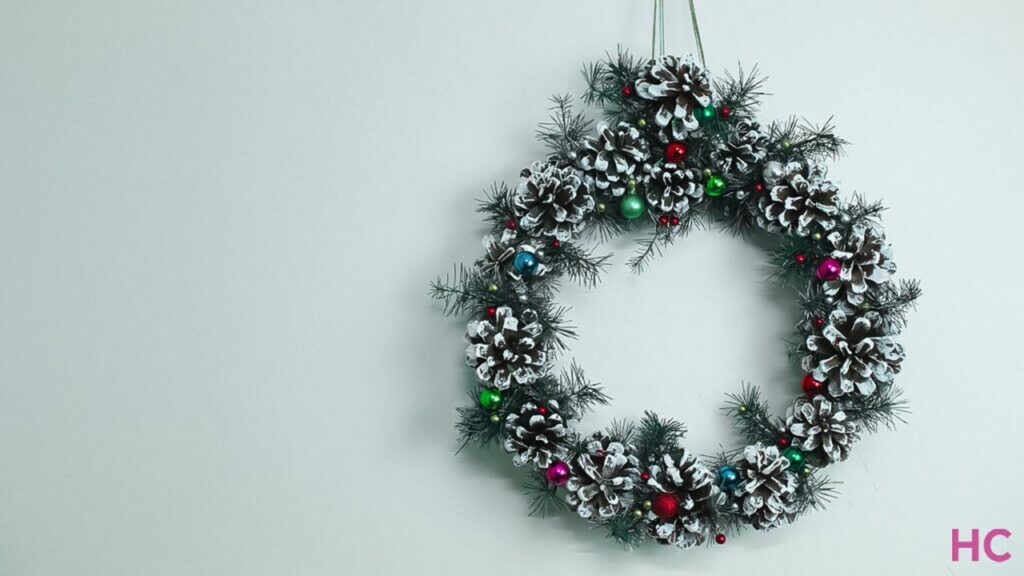 Easy Christmas Wreath from Pine Branches
If you are left with less time, you can make a last-minute wreath using an old wreath frame and pine branches. You need to attach the pine branches to an old wreath frame. Check out the tutorial to see how to lay pine branches on the frame.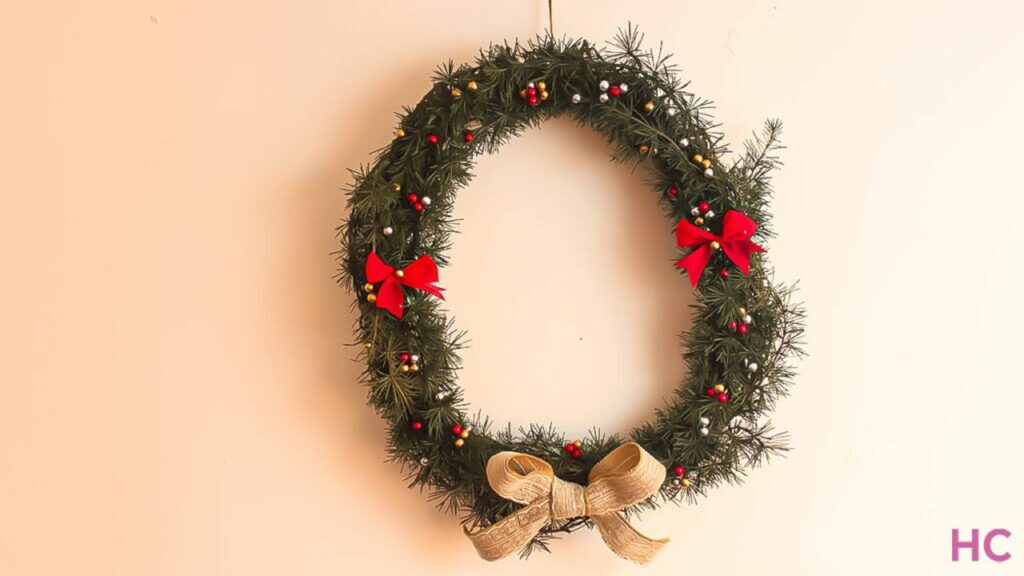 Paper Poinsettia Wreath
Crafting paper poinsettias for Christmas wreath is a great DIY project. You need to cut paper in petal shape and then glue them into a flower and finally into a wreath. You can see full tutorial for more details.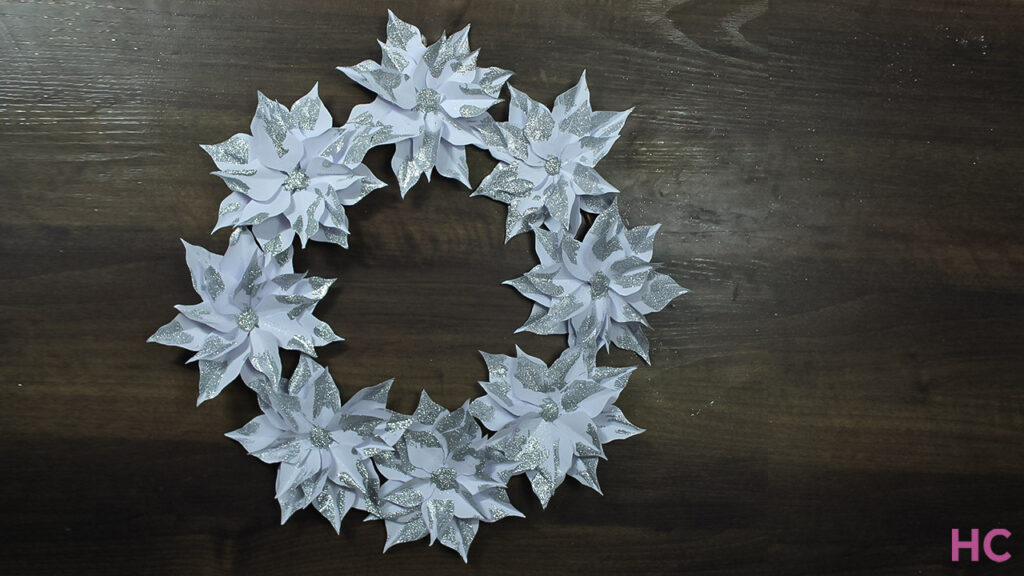 Wood Slice Wreath
Made using thin wood slices, this pretty wreath will surely become a vintage art piece. You can decorate it with various embellishments. Follow the complete process here.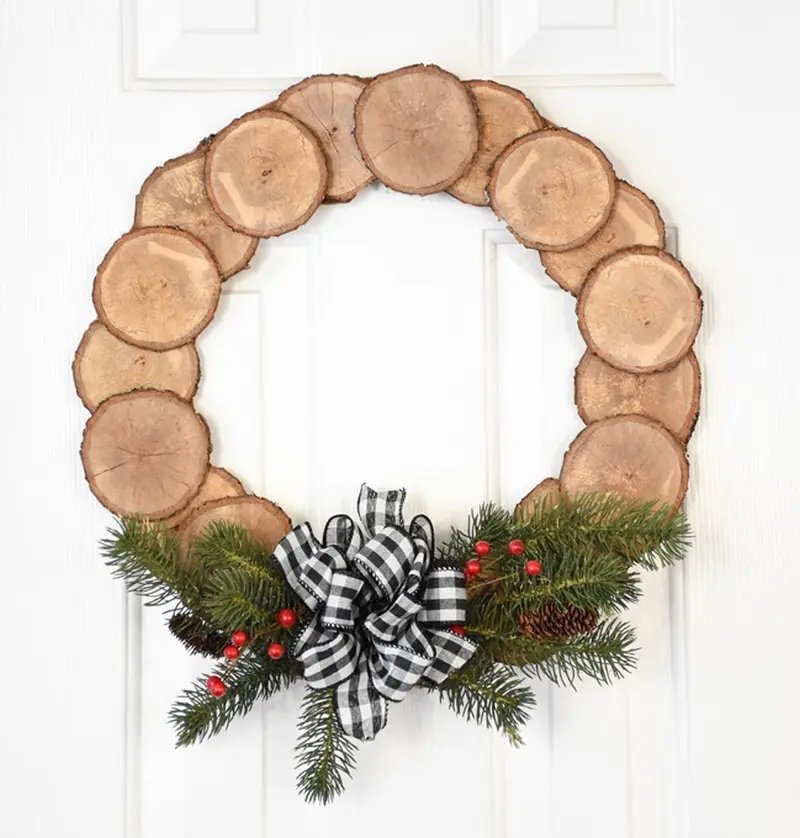 Botanical Wreath
This botanical wreath with fruits and floral adds an elegant charm to your Christmas decorations. Easy to make, this accent highlights dried oranges and flowers while wafting pleasing smells across the home. Find out the full tutorial here.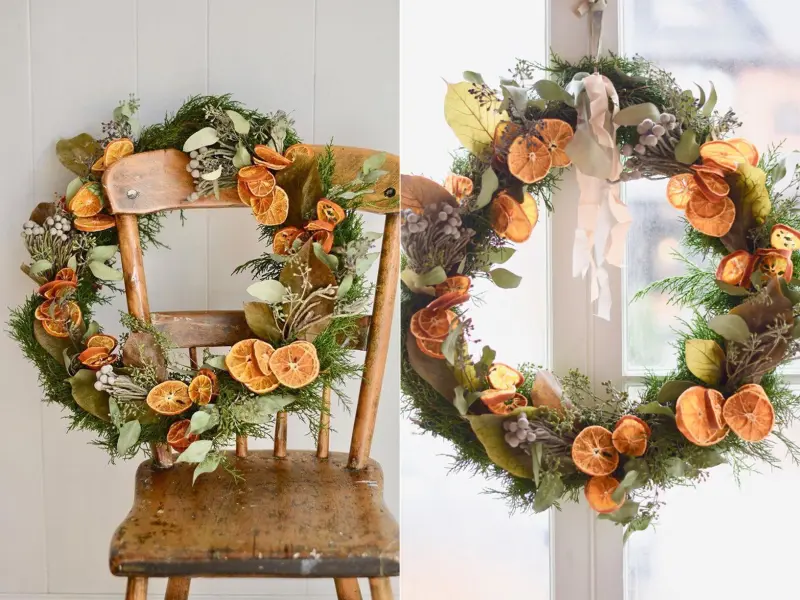 'Gourmet' Christmas Wreath
Made from holly leaves, pine-like ferns, sprigs of blue spruce, and ornaments of different sizes, this beautiful wreath adds a warm, welcoming touch to your entrance. Learn the process here.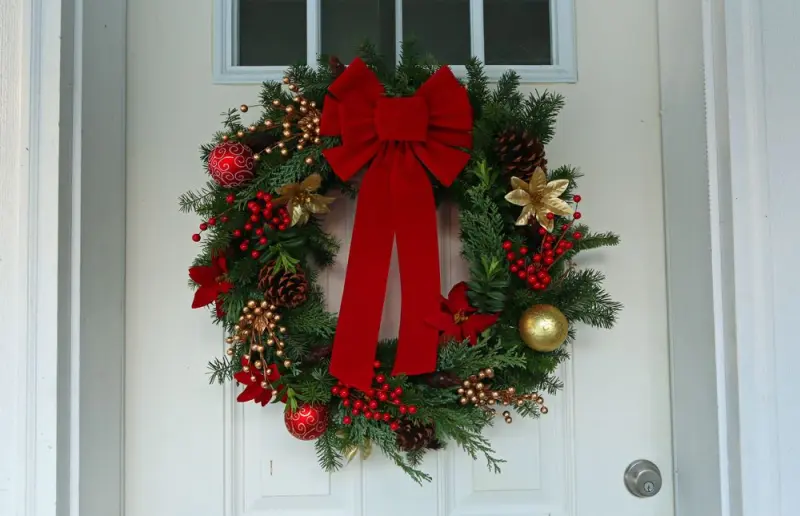 Oversized Wreath from Pool Noodles
You may find it odd at first glance, but this oversized DIY Christmas wreath utilizes pool noodles for the perfect frame. You can easily take it apart once the holiday season is over and store safely. Find the tutorial here.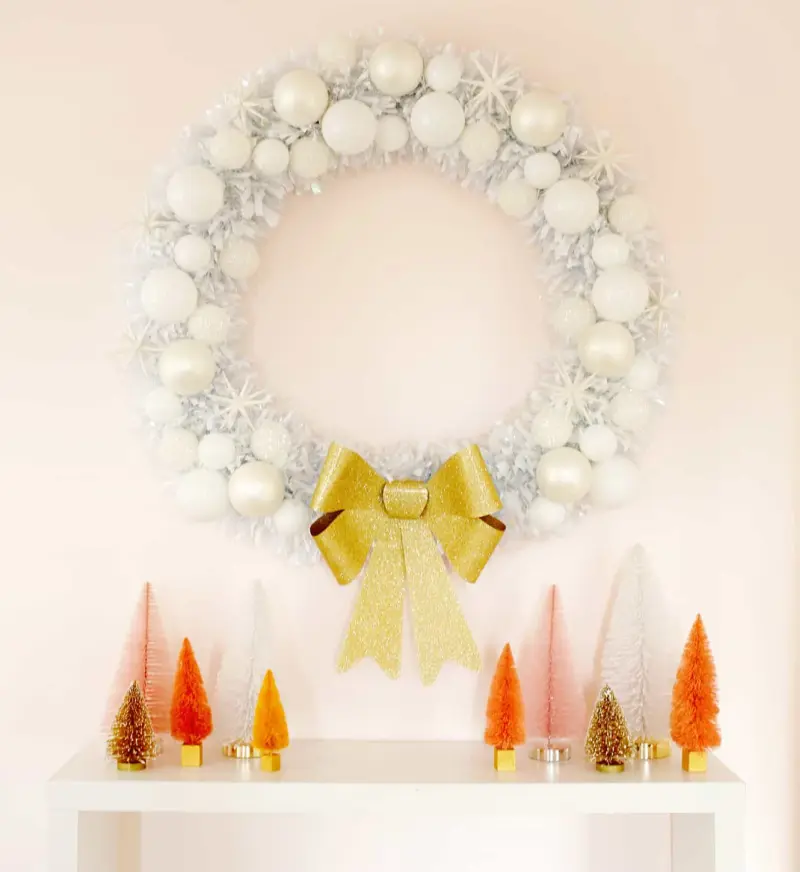 Minimalist Wreath
If you are not a fan of big, oversized wreaths, you can always craft a minimalist accent to complement your holiday decorations. This pretty thing has is from an embroidery hoop and some green sprigs. Here is the tutorial.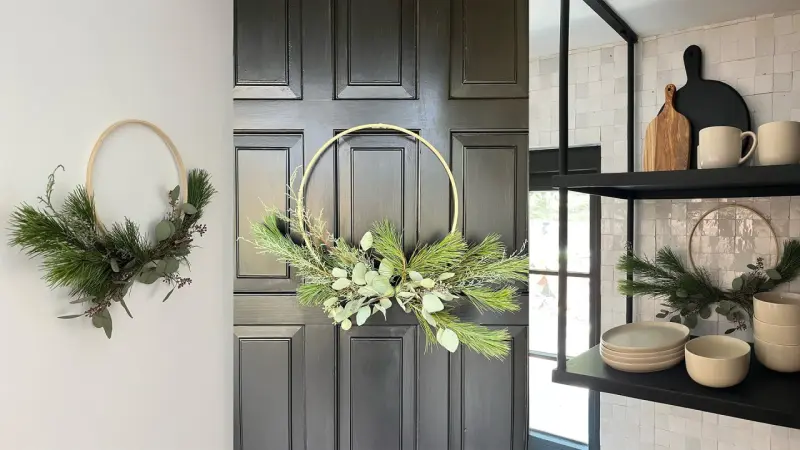 Ribbon Candy Wreath
Inspired by the ribbon candy, this beautiful wreath is quite easy to make and looks absolutely festive. You can make one just like this one at home. Follow the process here.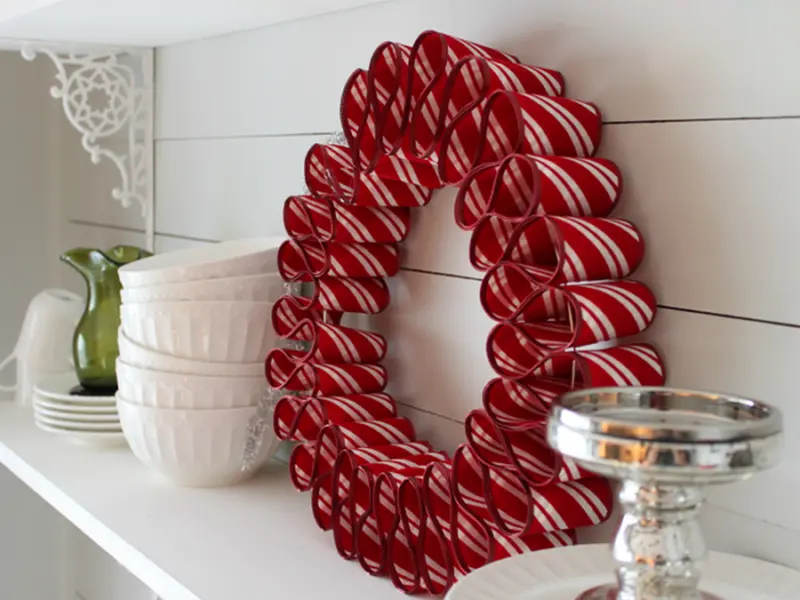 Mesh Wreath
If used creatively, mesh can look fabulous. Take this DIY mesh wreath for instance. Made from white and red decorative mesh, this wreath can elevate the entire décor theme. Here is the tutorial.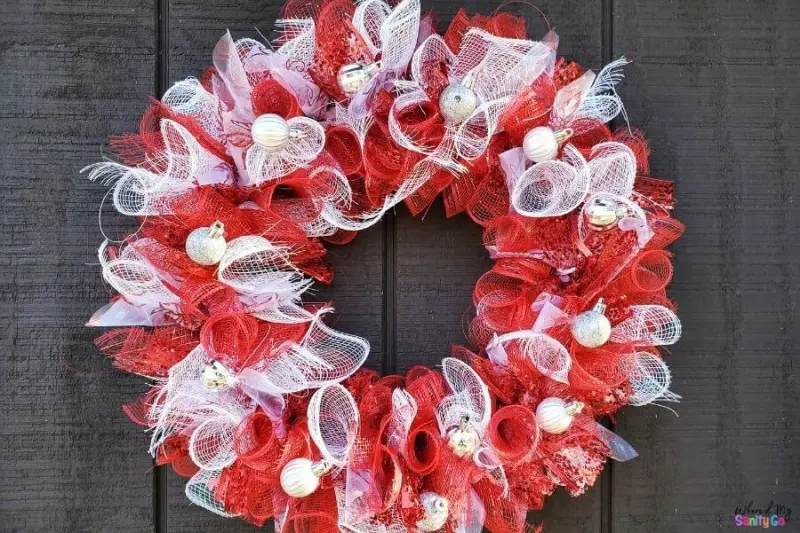 Also Read: Best DIY Christmas Tree Alternatives
Easy Tulle Wreath
This easy-to-make decorative is perfect to hang on your front door, grace your fireplace mantel with or fill an odd gap on the living room wall. Find the tutorial here.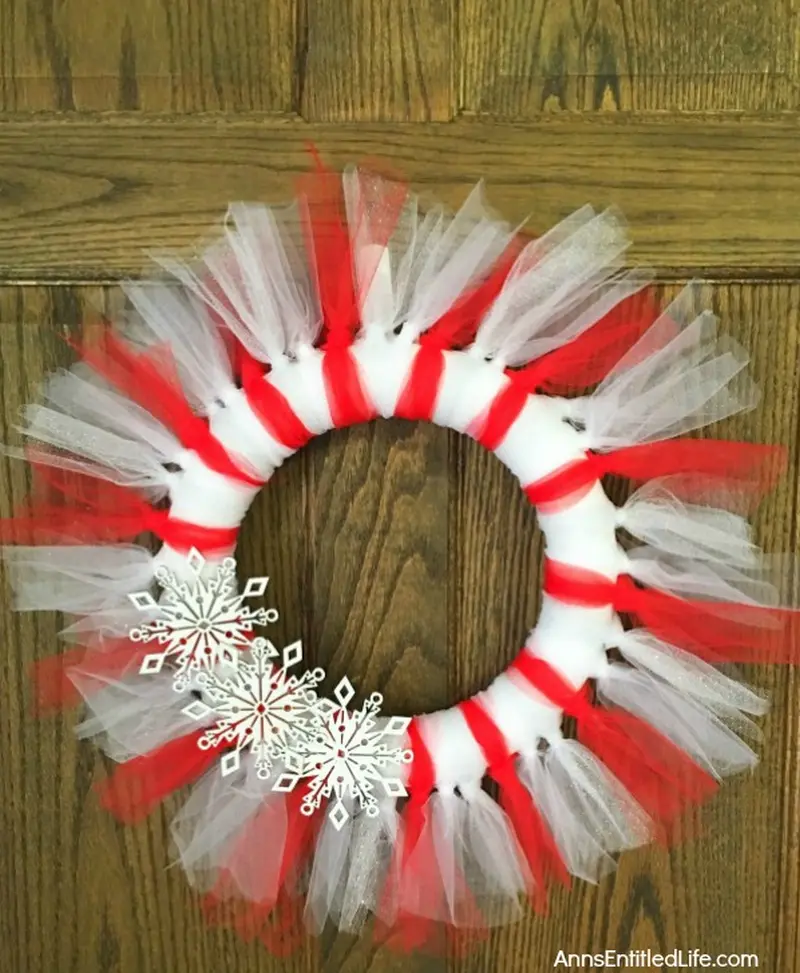 Christmas Wreath with Ball Ornaments
Ball ornaments have established themselves as an important part of Christmas decorations. So why not employ them to make a shiny wreath. Here is the process of making this glittery accent.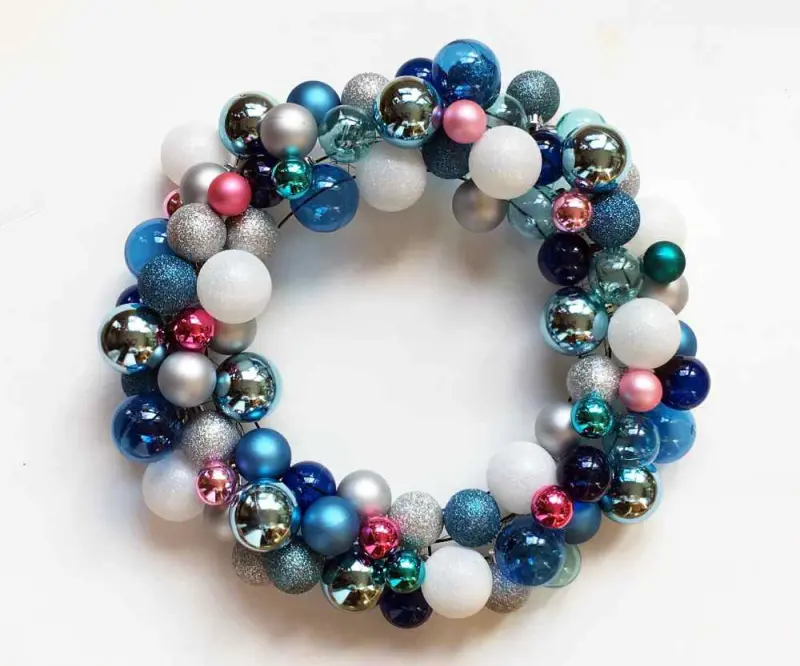 Burlap Wreath
One of the simplest yet most beautiful ideas, this DIY Christmas wreath is easy to make and can be adorned with various accessories. Get the tutorial here.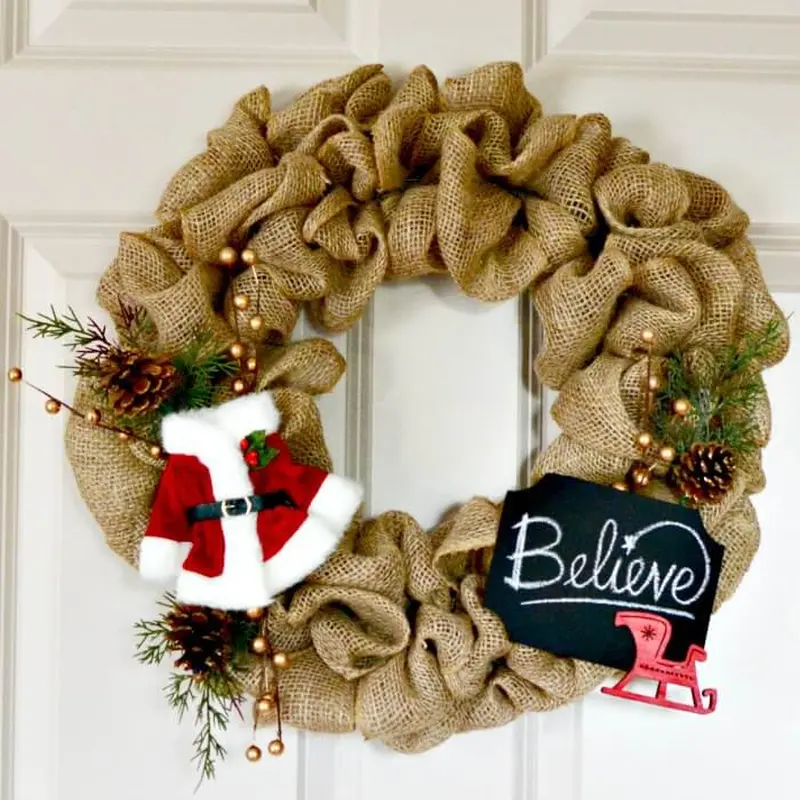 Rustic Twig Wreath
Twig wreaths are easy to make and they add a rustic charm to your holiday furnishings. However, it is not quite as simple as twirling any twigs into a circle and tying them. Follow the instructions here.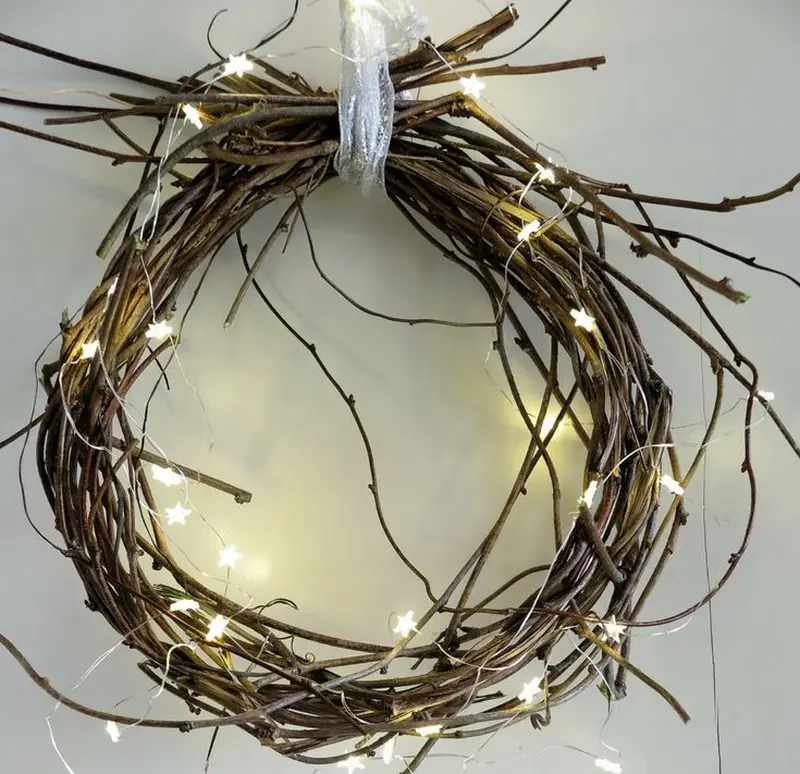 Snowball Wreath
One of the most exciting things about winters is snow. This snowball wreath adds that frozen charisma to your home and is absolutely easy to make. Here is the tutorial.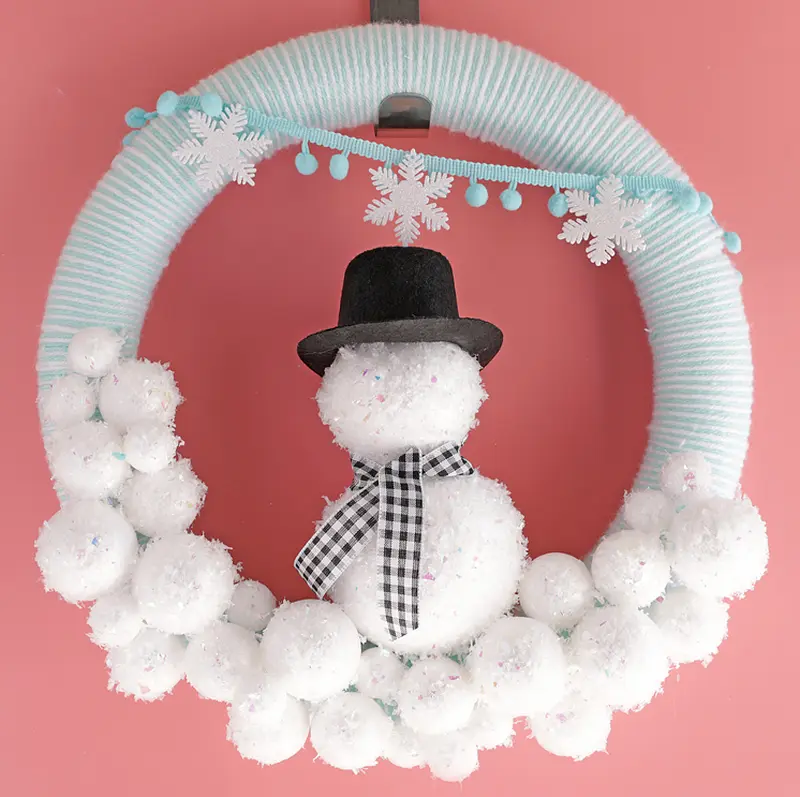 Candy Cane Wreath
As Halloween approaches, people start gathering candy to hand out to trick-or-treaters. If you have an extra stock of candies left in your home, put it to some use in decorating and creating this cute candy cane wreath. Follow the process here.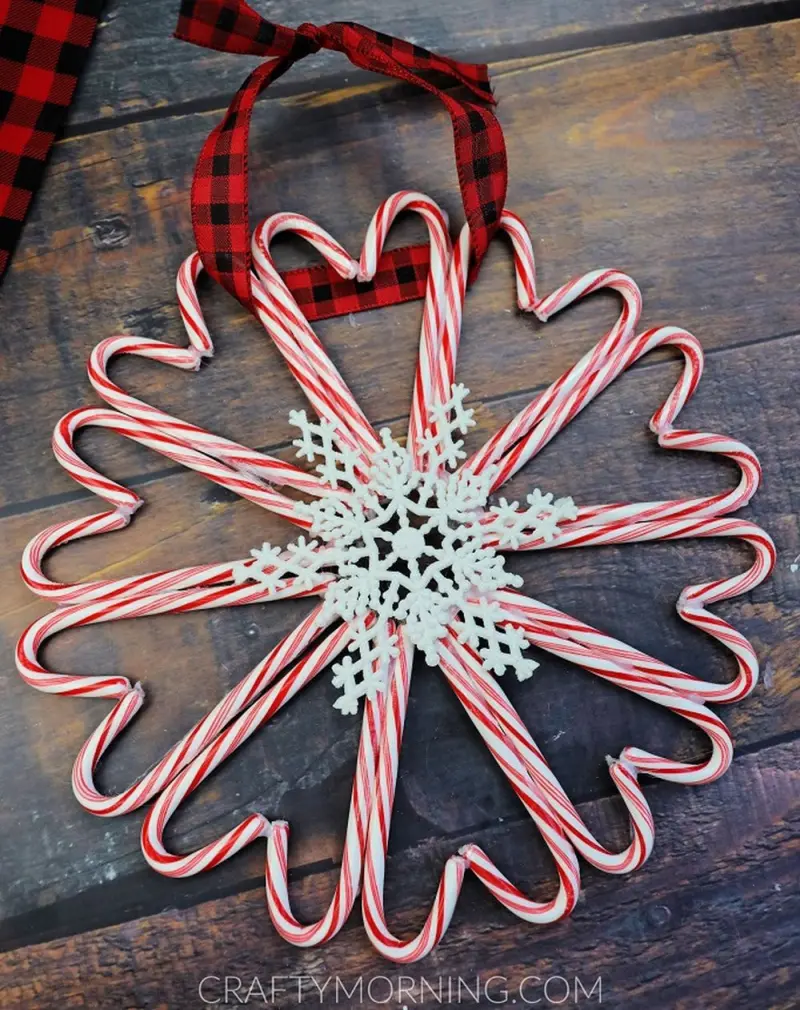 Yarn Pom Pom Christmas Wreath
A unique and fun idea, this yarn pom pom Christmas wreath incorporates some gingerbread and candy ribbon trees to create a landscape. You can find the tutorial here.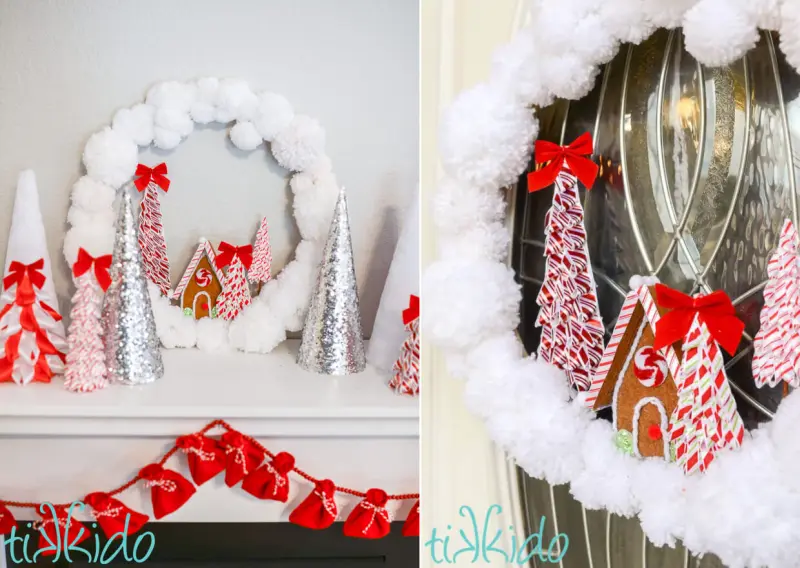 Poinsettia Wreath
Grab a bunch of faux poinsettias and glue them onto a grapevine to create this absolutely beautiful wreath. You can follow the tutorial here.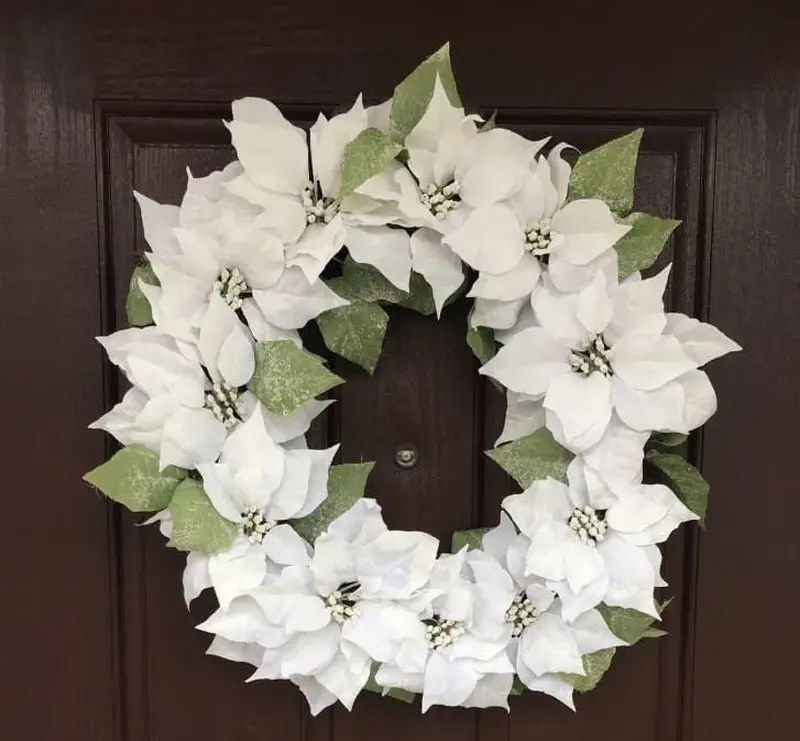 Buffalo Check Bubble Wreath
Fall is almost everyone's favorite season and this Buffalo Check Bubble Wreath evokes the soothing vibe of the season. Create this festive wreath with the help of this tutorial.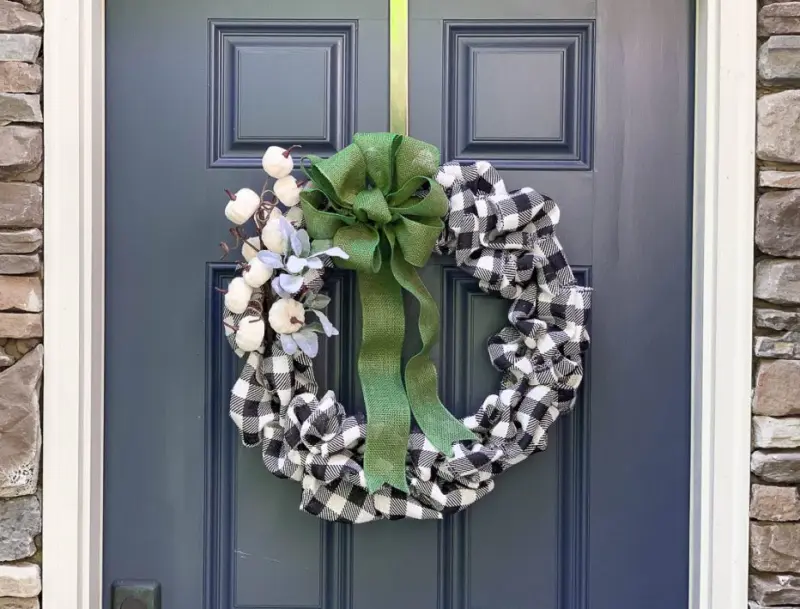 Santa Mickey Wreath
This DIY Christmas wreath will add a charming and fun element to your holiday decorations. Shaped like Mickey Mouse head, this wreath is easy to make. Here is the tutorial.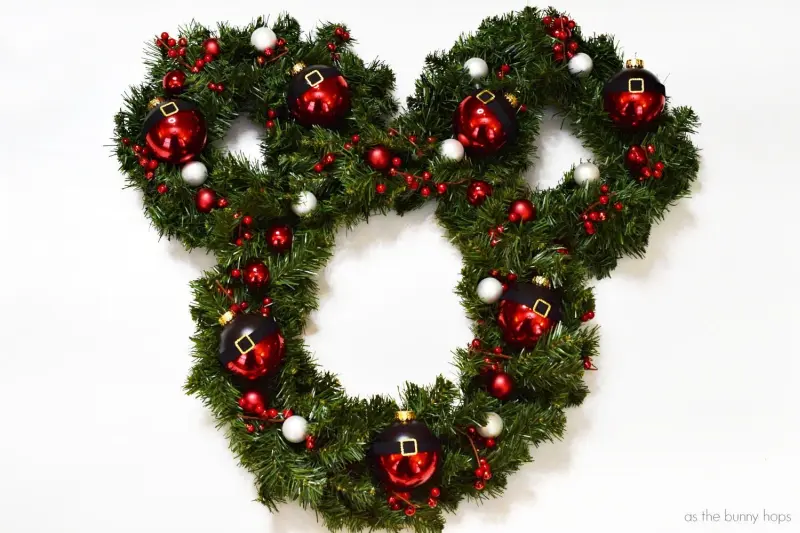 Minimalist Felt Leaf Wreath
Creating this minimalist felt leaf wreath is a fun and beautiful craft. It is easy to make and inexpensive. You can follow the tutorial for instructions.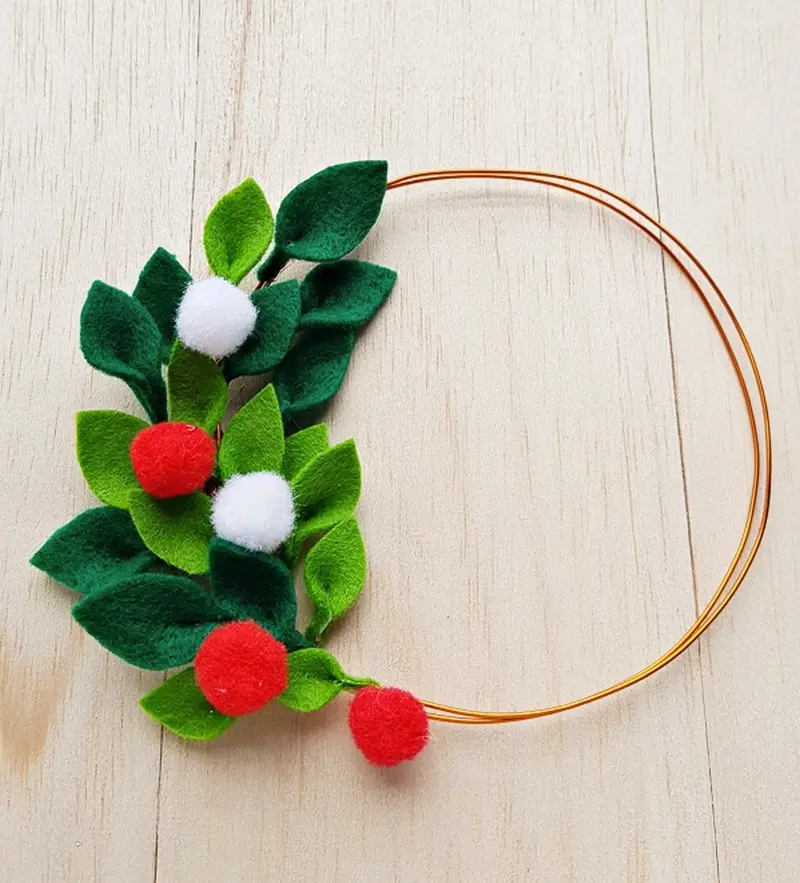 Gingerbread Cookie Wreath
Gingerbread is a Christmas tradition, so is a wreath. This fun DIY combines both to create a decorative feature for you to include in your holiday décor. Here is the tutorial.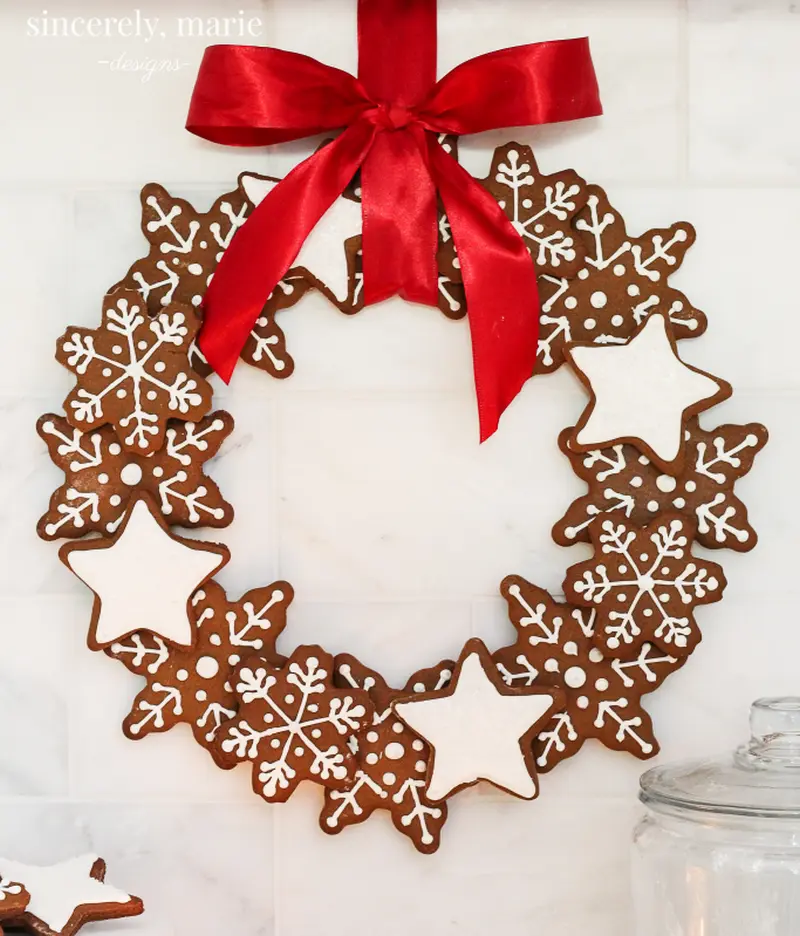 Advent Calendar Wreath
This DIY Christmas countdown wreath is a wonderful way to welcome the holiday season. It is easy to craft and evokes the festive spirit. Find the tutorial here.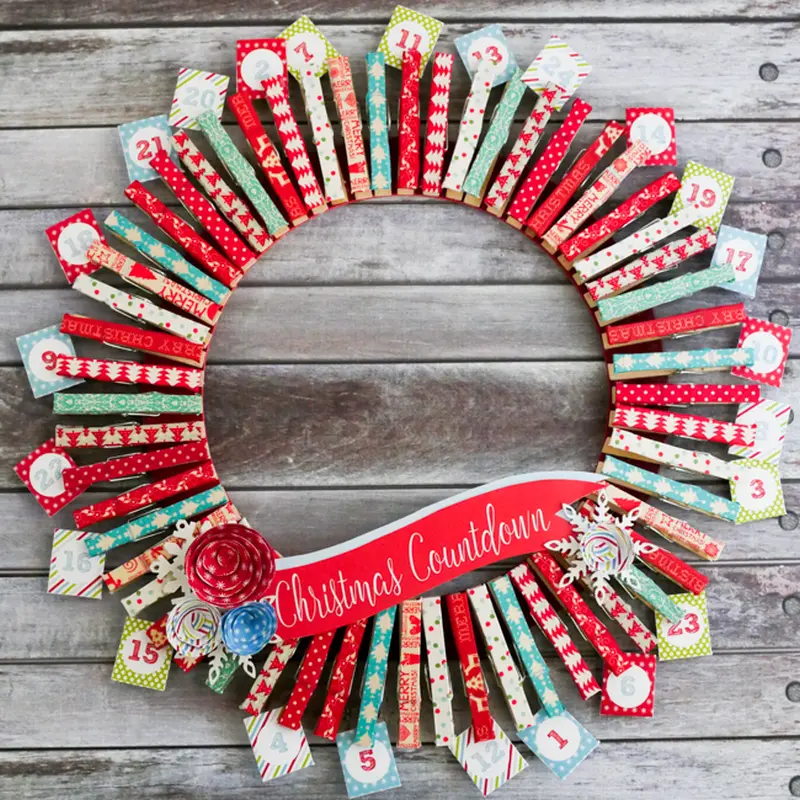 Also Read: Best DIY Christmas Tree Ornaments
DIY Gnome Wreath
Unlike the garden gnomes in Harry Potter books, this gnome wreath will bring joy and festive cheer to your home. Creative and absolutely adorable; you can find the tutorial for this wreath here.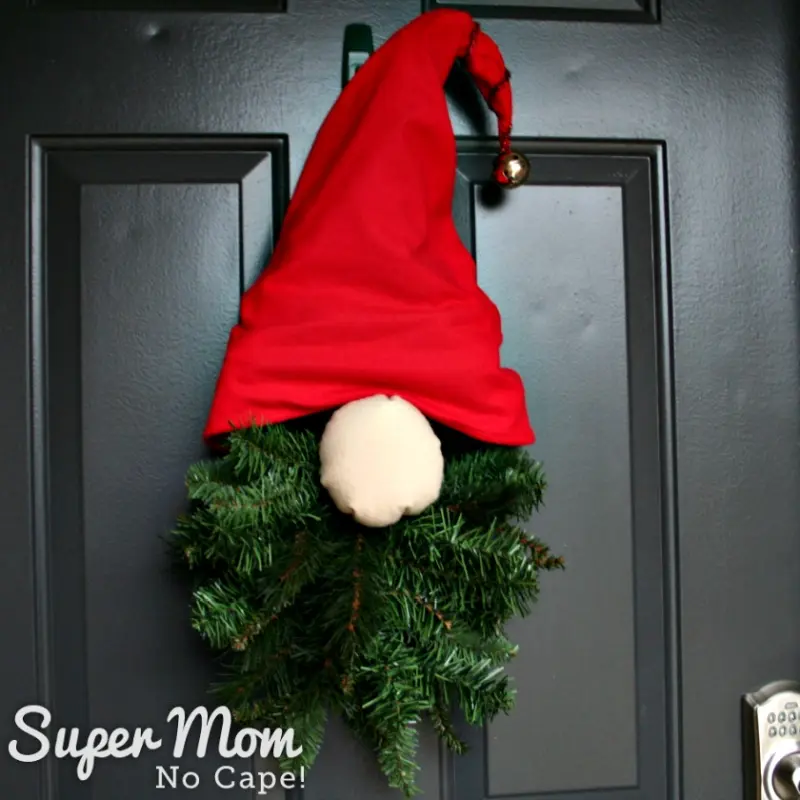 Snowflake Wreath
This adorable design would be the highlight of your holiday decoration this season. Give a whirl to this cardboard snowflake wreath to add a dazzling touch to your door. Here is the tutorial.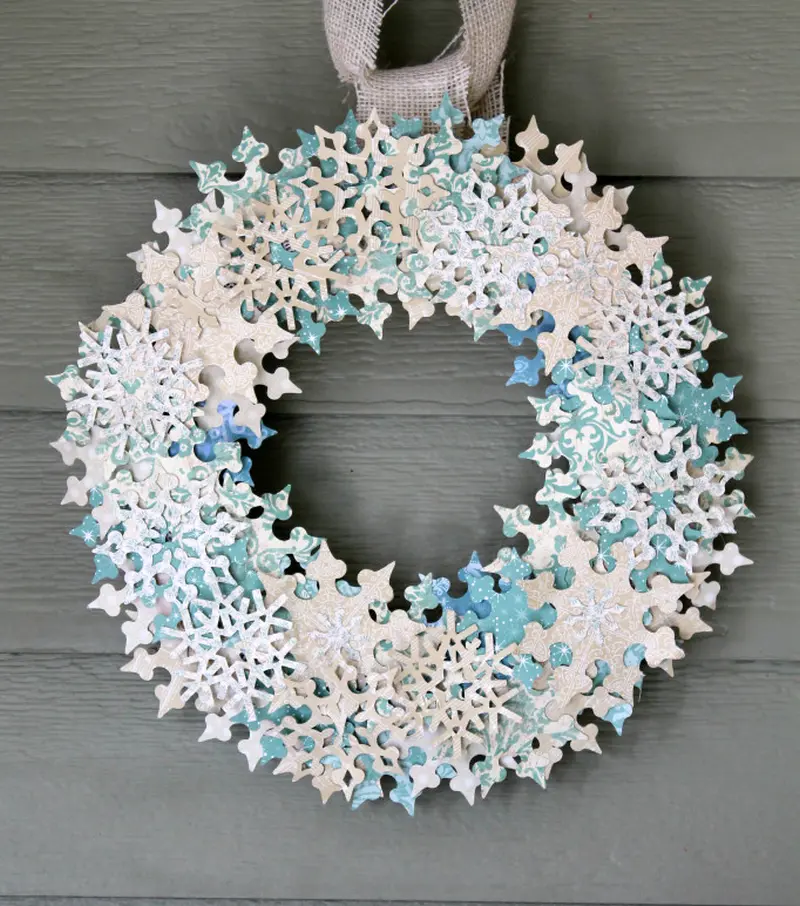 Paper Christmas Wreath
A breathtaking creation, this vibrant paper wreath gives a tough competition to a fresh wreath with flowers and ferns. Try your hand at creating this charming papercraft. Follow instructions here.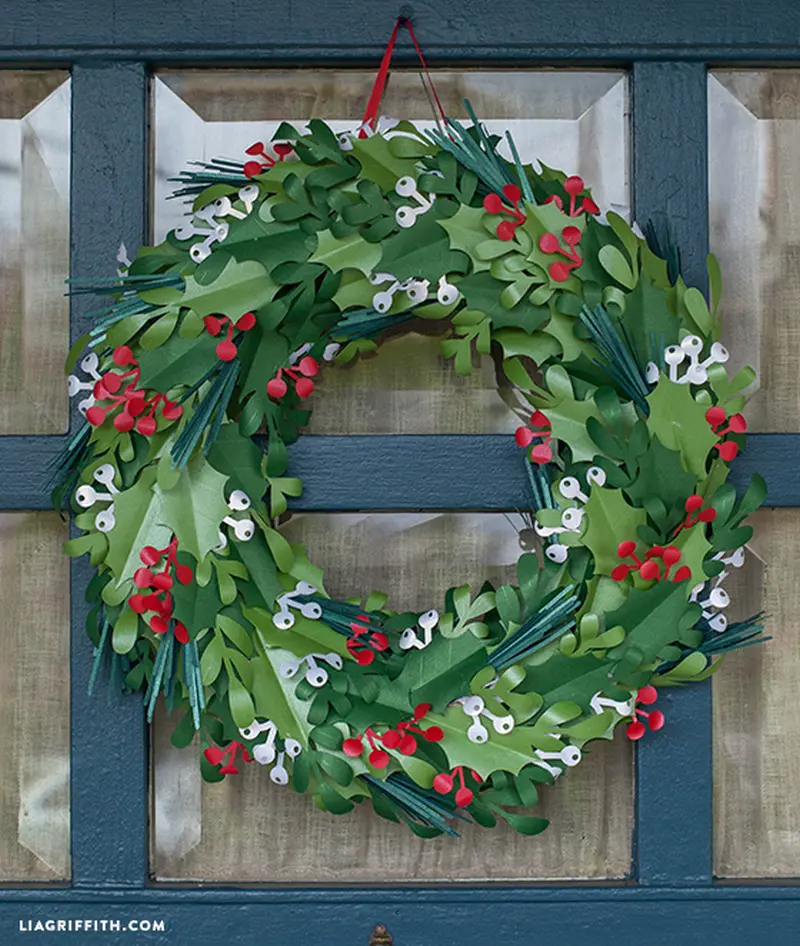 Pinecone Wreath with Cardinals
While most people follow the color palette of red and green for Christmas decor, give a go to this white and red scheme for your holiday wreath this year. This pinecone wreath with cardinals looks absolutely adorable. You can follow the tutorial.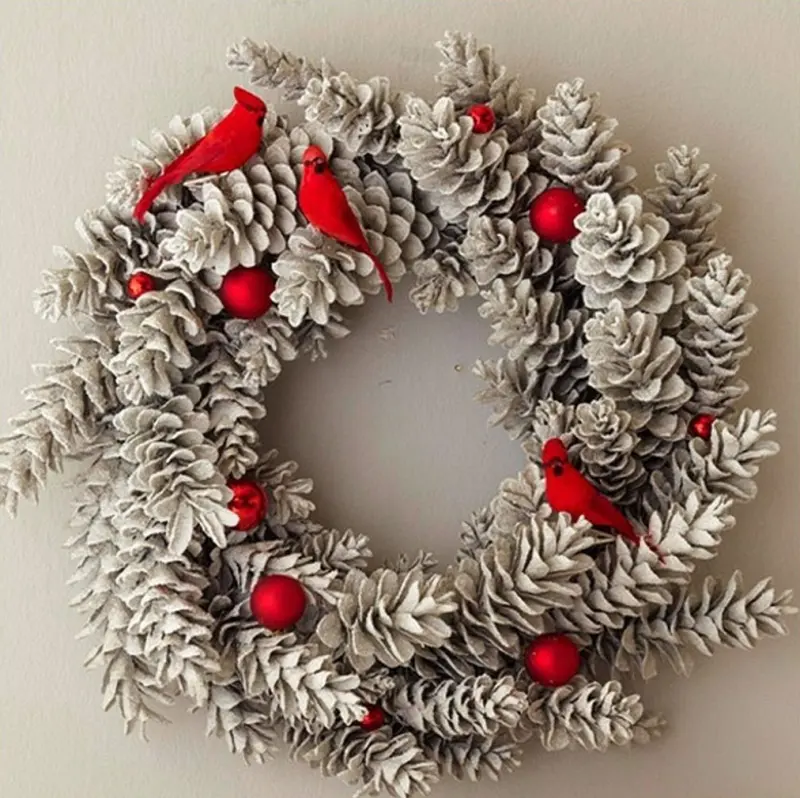 Loopy Yarn Santa Wreath
With a loopy yarn beard and a gnome hat, this Santa wreath instantly creates a festive vibe and becomes an inviting accent to your front door. Find the tutorial here.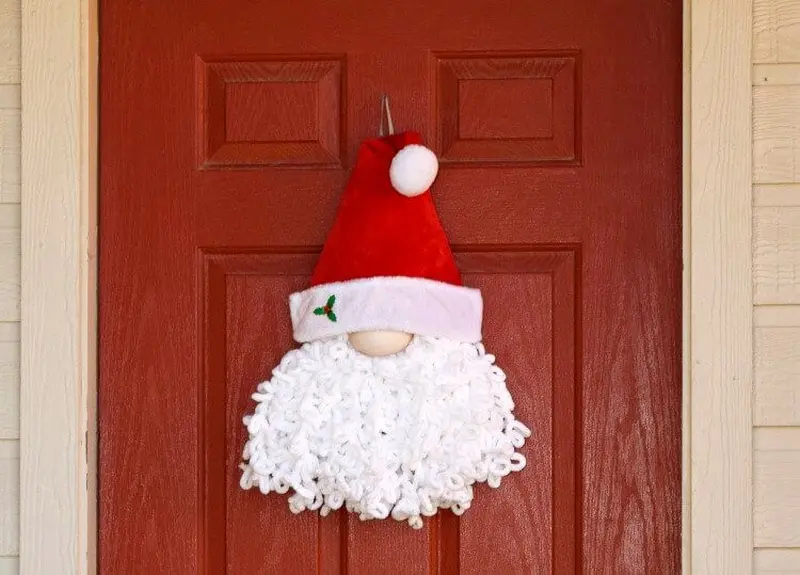 Cork Wreath
This is a great DIY craft idea for wine lovers – use a collection of wine corks to make a beautiful wreath. Here is the full tutorial on how to make it.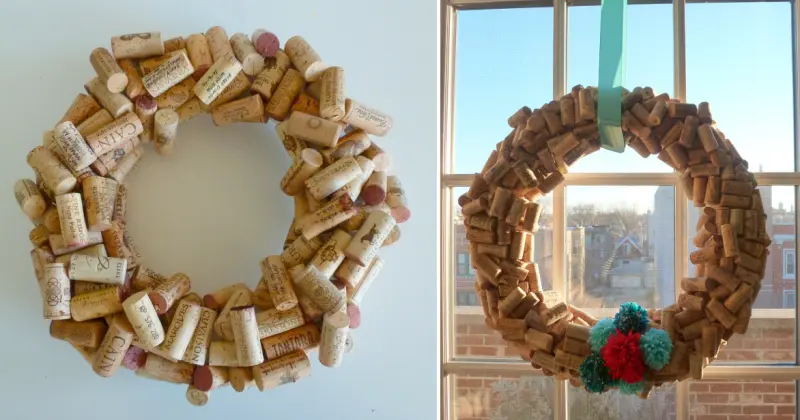 Poinsettia Tire Wreath
Recycling an old tire as the base and felt poinsettias, this DIY wreath adds a green touch to your decorations. Find the instructions here.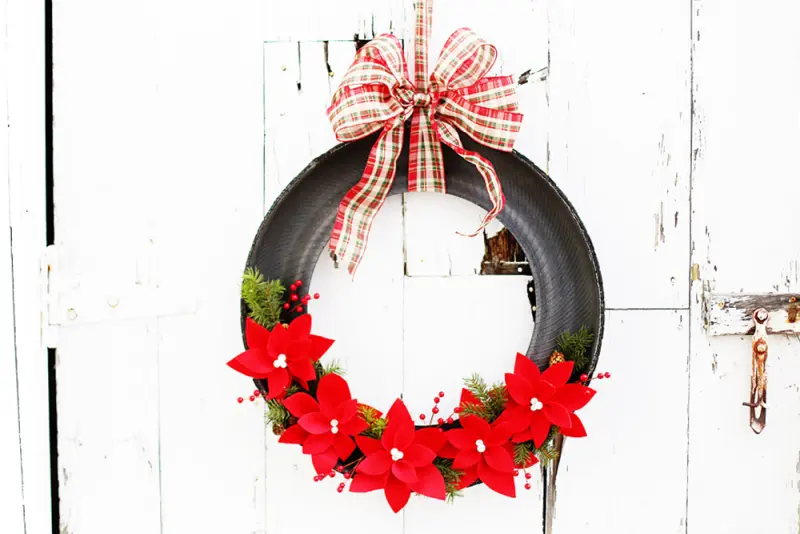 Also Read: Easy To Make Christmas Decorations
Giant Christmas Wreath
This giant wreath is suitable for hanging on the front door or placing over the mantel. A simple yet elegant design, it is quite easy to make. All you need is a hula hoop, twine, eucalyptus branches, and you are all set. Here is the tutorial to help you through the process.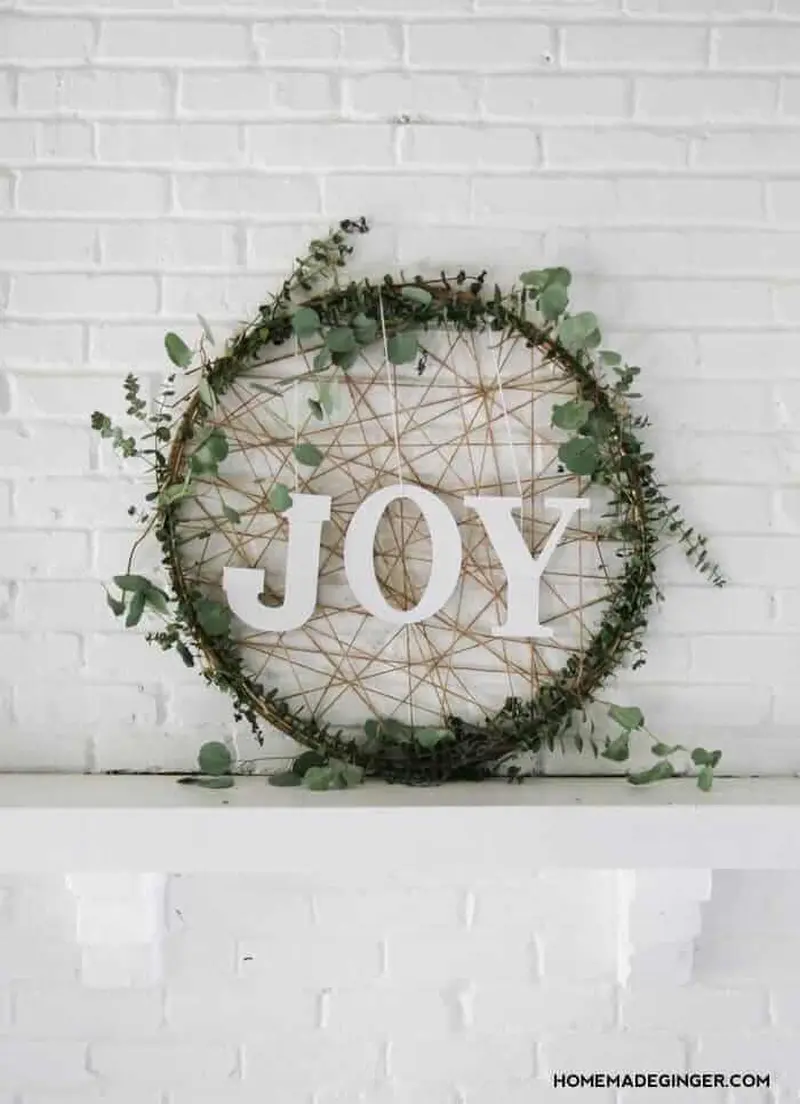 Fresh Christmas Wreath
A fresh wreath makes a much better addition to your holiday decorations and freshly cut greenery waft makes your home smell divine. With a little time and a few supplies, you can get this craft done in under an hour. Follow the tutorial here.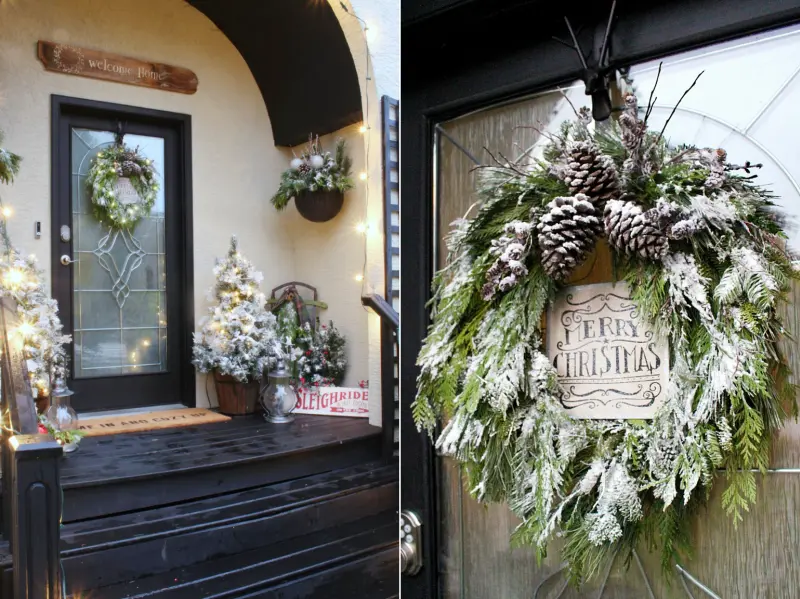 Homemade Christmas Wreath
There is something special about a homemade wreath for the festive season. You can add some personal touches to make it a warm-looking accent. Here is the tutorial for this decorative feature.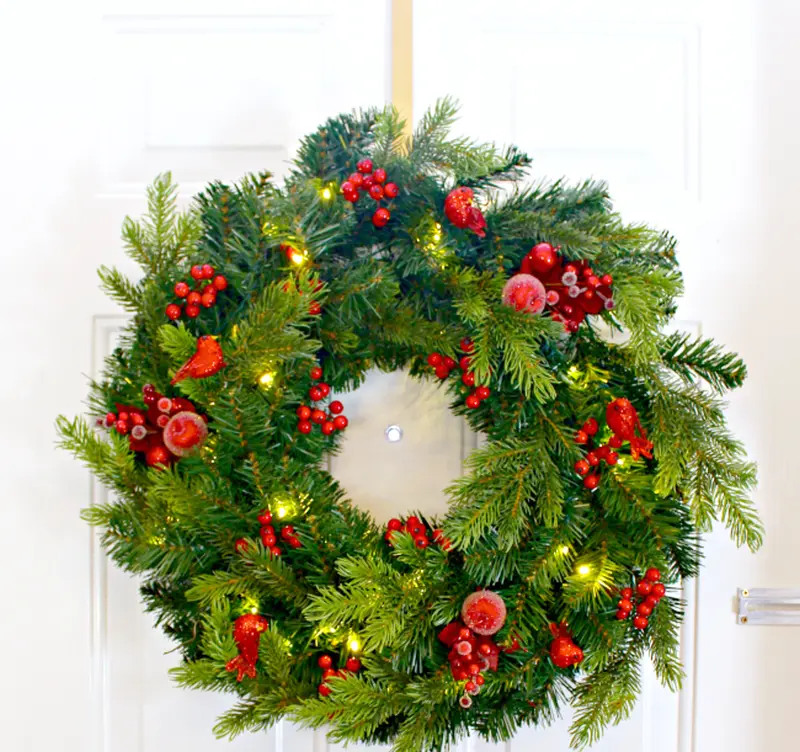 Lighted Wreath
Tinsel, lights, and shiny ornaments are all you need to make this lighted wreath. It will add a dazzling décor element to your door and elevate the festive spirit. Here is the tutorial.