When does a designer attain perfect balance of craftsmanship and high-tech design? It's when a designer of Walter de Silva's (Head of Volkswagen Group Design) stature combines with auto-making genius Audi to create a chair design like none other. Silva collaborated with Audi Concept Design Studio in Munich and Poltrona Frau to design Luft armchair, which exhibits quality, perfection, and craftsmanship of the three partners.
Luft armchair (meaning air in German) is made mainly from aluminum. The contour of the chair, right from the backrest down to the feet and the chair's seating, everything is crafted from aluminum.
Also Read: 20 Car-Inspired Interior Décor Ideas for Automotive Fans
The Luft armchair has a very elegant looking seat and backrest, which have been handcrafted in soft, high-quality Pelle Frau Leather by Poltrona Frau (Italian furniture maker). The seat of the Luft appears to float in the air (thanks to its lightweight aluminum make) and combined with its armrests the chair looks to depict the wings of a bird.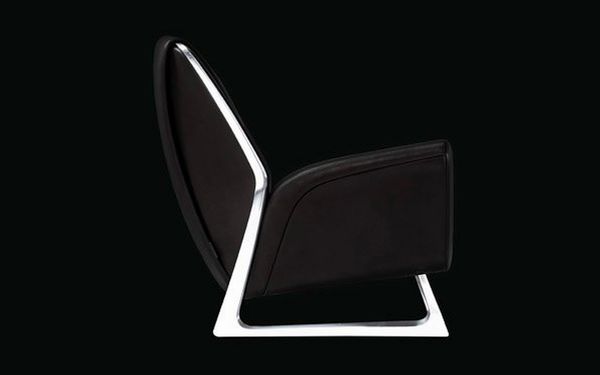 Walter de Silva says the idea behind designing the chair was to make something that a person could sit on to unwind after a long day at work.
He says,
In the picture of a chair, I see order and discipline – an armchair, on the other hand, suggests precisely the relaxation that I'm longing for at the end of a long day of work.
Via: Audi