Breathing new life into an old piece of furniture can be done even with a fresh coat of paint; however, upcycling furniture is a totally different concept. It is like giving new form and functionality to old furniture. For example the Salami chair by Italian artist Luca Bornoffi, that will make you familiar with upcycling furniture.
Bornoffi has made this artistic piece of furniture for an Eco Design project using only recycled materials. Using a 120-year-old oak beam, two recycled chairs, and four wheels, he has created this completely new upcycled chair that makes a great first impression.
Use of beautiful colors and wooden beam brings natural textures and historic essence to the chair design, which is further highlighted by natural cracks and imperfections in the chair. Moreover, the addition of wheels ensures it is easy to move the chair around the house.
Also Read: N02 Recycle Chair Designed by Nendo is Entirely Made of Upcycled Plastic
Upcycling a chair seems a complicated thought, but this project is a really fine inspiration if you really want to give it a try. The Salami chair is a combination of art, design, and upcycling.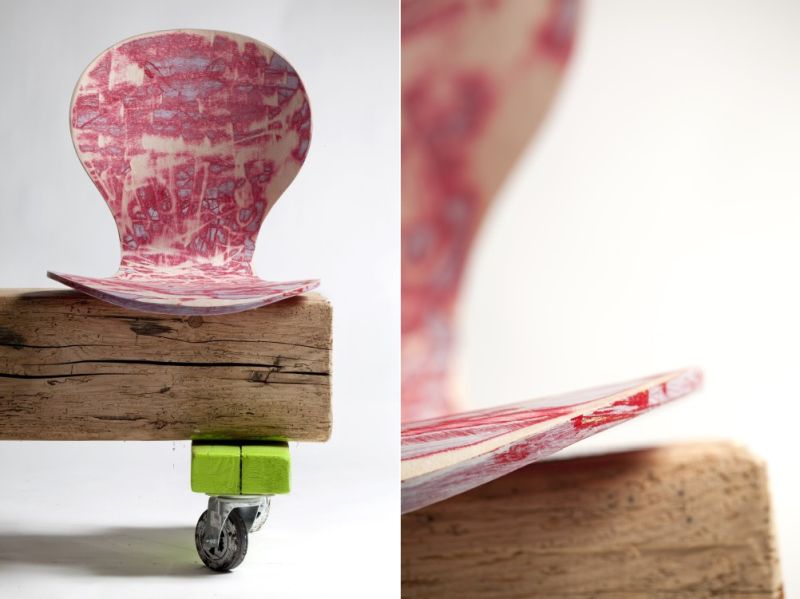 Via: Upcycledzine